loading...
Search
917 RESULTS FOR FOODGASMIC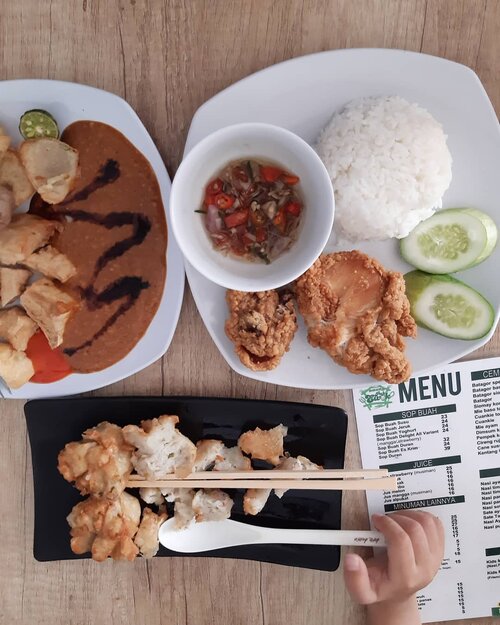 Wiskul sejenak di @sopbuahpakewok 😁. Menu yang dipilih: Bakso cuanki, batagor, siomay goreng, ayam geprek, pempek kapal selam, ewok avokad dan sop durian
.
Honest review: makanan so so tapi ewok avokad dan sop duriannya juara karena duriannya manis 👌
..
Tersedia perosotan dan ayunan buat anak yang cukup bersih. Pelayanan ramah. Saya ketinggalan sedotan stainless tapi kru Saung Pak Ewok menyimpannya dan menembalikan kepada saya. Bakalan balik lagi ga? Pastinta buat avokad dan sop durennya 🤗
...
#ClozetteID
#neiiBogortrip
#onthetable
#foodstagram
#instafood
#handsinframe
#foodgasm
#wheninBogor
#PastiAdaJalan
#CreateMoments
+ View more details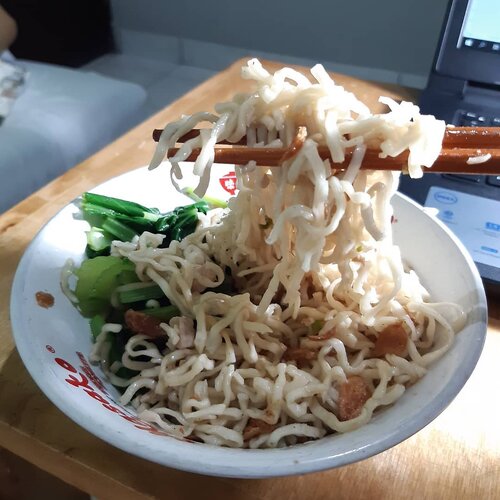 + View more details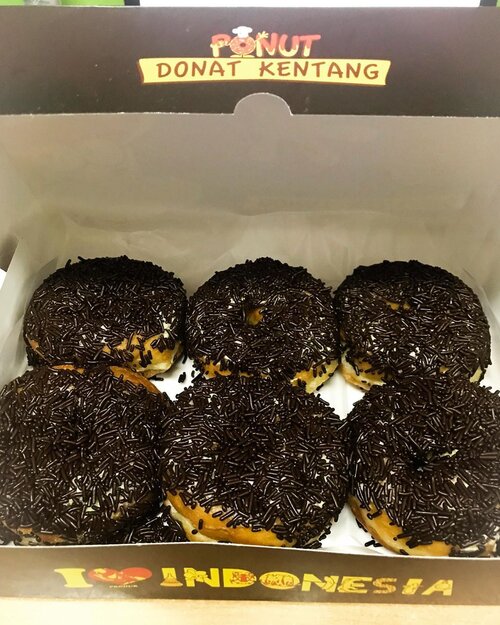 + View more details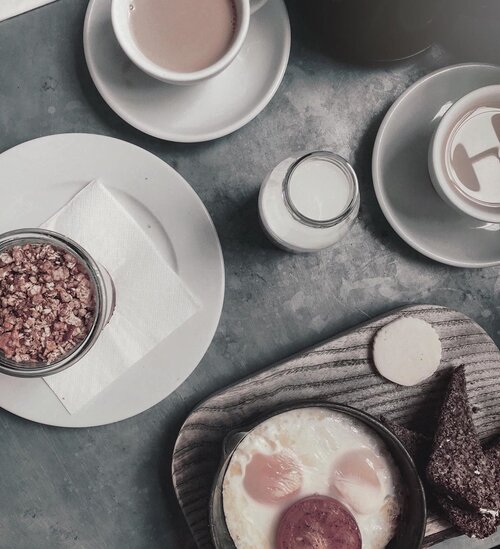 My kind of Breakfast Situation: One Cup of coffee, several biscuits, a bacon and an egg. How glorious kind of situation was that right? Totally feel blessed about it 💕.–//I don't intend to eat breakfast this a lot, but I just feel so hungry today. Guess what my lunch could be 🤔🤔?? And how's your breakfast situation?
#breakfastsituation
#foodtoenjoy
#foodgasmic

+ View more details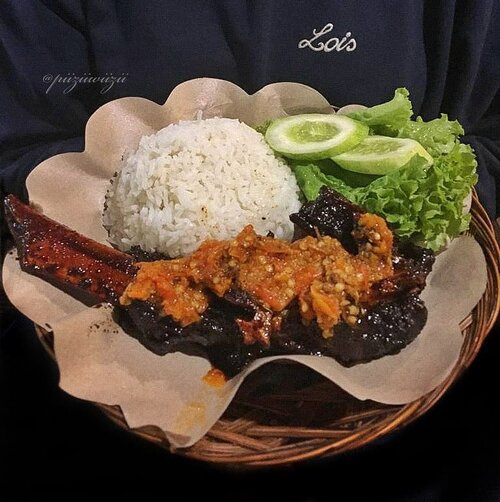 Menurut kalian ini enak gak??..Lagi edit foto di hp liat ini jadi ngiler sendiri
#lol.Ini
namanya Iga Bakar Mercon M(ada 4 ukuran s, m, L, dan xl)*kalau gak salah. Enak banget dan murah banget nget nget.... Gak kebayang kalau aku ambil yg XL. Hmmmm...Jangan lupa coba juga mendoan sama es leci londhonya juga!!!!!..No! Aku gak coba jadi reviewer makanan. Tidakk esperansa!!! Ya ini mah biar kita ngiler bareng aja. Soalnya jam segini lagi darurat lapar! Mau maksi masih lama, tapi dari sarapan udah lama. Mau jajan mager!!!!..Ya udin ah kalian coba dateng aja ke @osengmercon buat coba juga. Ini aku coba yang di Jln Cihanjuang Cimahi...Iga Bakar Mercon MPrice : 39KTaste : 🌟🌟🌟🌟🌟..
#clozetteid
#lifestyle
#clozetteco
#foodporn
#food
#foodgasm
#fotd
#igabakar
#indonesianfood

+ View more details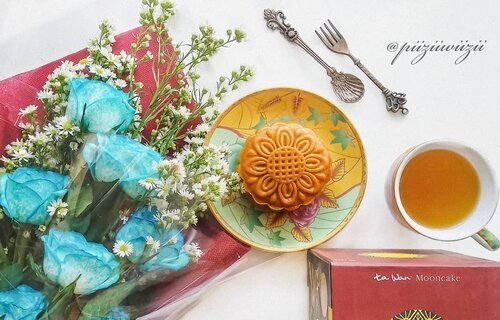 OFFICIALLY 27..!!!.Yeaayy!!!!! Its time for mooncake. Padahal mooncake itu buat mid autumn. Tapi karena gak jauh dari tanggal ulang tahunku, jadi selalu makan kue ini every birthday!..Feel very blessed juga today. Ada banyak hal terjadi di umur ini. Rise and fall sudah di rasakan.Bahkan beberapa hari lalu aku sudah di beri kado terbaik sama Allah. Ayahku yang aku kasihi di ajak pulang ke tempat terbaik dan sudah tidak merasakan sakit lagi.Al -Fatihah...🙏🙏🙏 Bersyukur juga karena aku punya banyak keluarga dan teman yang sayang sama aku. Thank you soo much semuanya. I love you all so much!!💗💗💗💗💗........................................Bicara tentang ulang tahun hari ini, aku selalu dapat kado terspesial. Bouquet bunga yang selalu mewarnai tiap tahunnya. Makasih sudah selalu perhatian dan maaf selalu tidak pernah mengerti banyak hal. Aku janji akan lebih belajar lagi ya. I really promise you 🐹🐹🐹🐹😘😘😘..Mooncake favorit selalu dari @tawanrestaurant entah kenapa rasanya selalu cocok di lidah. Buat kalian yang asing dengan perpaduan antara rasa telur asin dan manisnya pasta kacang merah/biji teratai, ini mungkin pasti aneh sih.Aku suka banget sama mooncake mungkin karena ada setetes darah chinese dari ibu ku...........................................Anyway cerita kali ini jadi mirip curhat ya. Hehehhee. Thank you banget semuanya....😘😘😘😘
[email protected]
Price : 170k for two mooncakeTaste : 🌟🌟🌟🌟🌟..
#clozetteid
#lifestyle
#food
#clozetteco
#foodgasm
#fotd
#birthdaycake
#flowerbouquet
#blue
#birthdaygirl
#septembergirl

+ View more details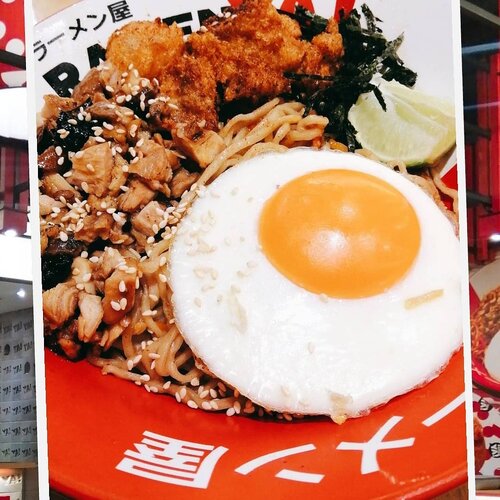 + View more details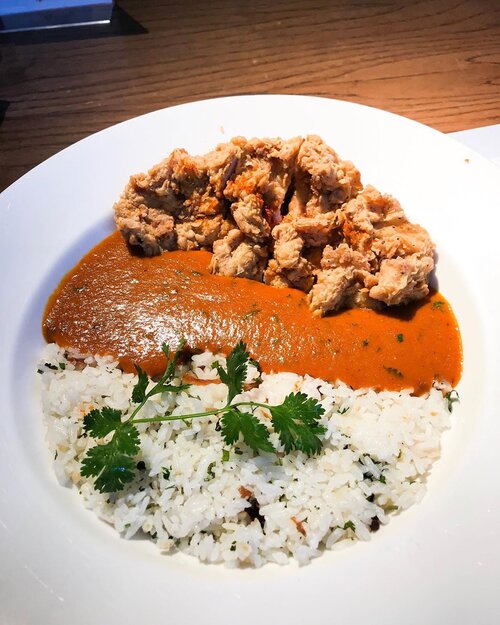 + View more details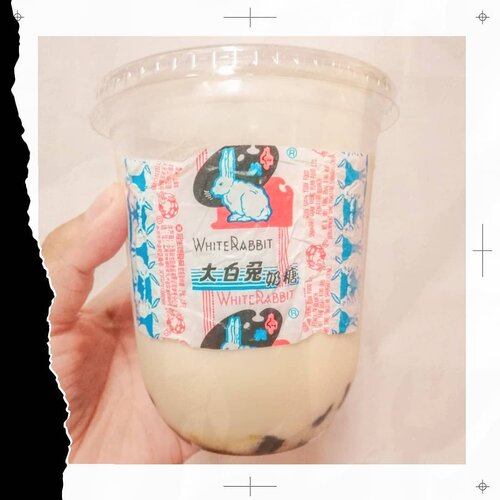 + View more details

loading ...
Back To Top