loading...
Search
1,229 RESULTS FOR FOREVER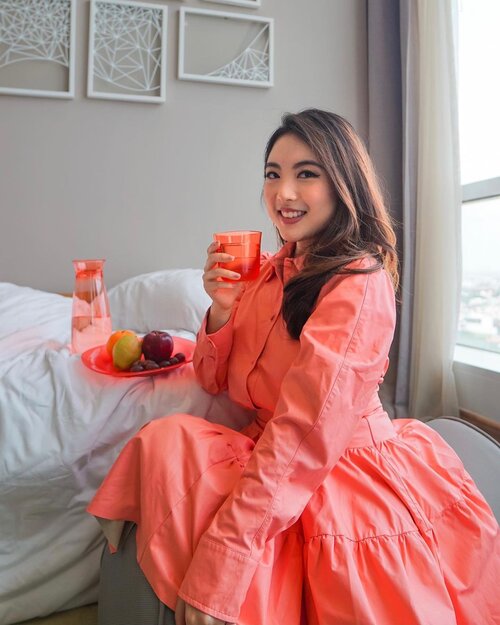 Investing on new elegant tablewares for my future home! ( Yes, I am a collector 😋 ) These are @tupperwareid Classy Crystalline in Peach, and I'm totally loving it. As you know, Tupperware is timeless and it lasts simply FOREVER! 🙌🏻 These are FOOD GRADE & reheatable in the microwave, so rest assured for convenience.Anyway I've made it easy for you, you can shop these dining wares through the link I've put up on my highlight "TCC 👩🏻‍🍳".
#ClozetteID
#PakeTupperware
#ClassyCrystalline
#MakanBarengTupperware
#TupperwareXClozetteIDReview

+ View more details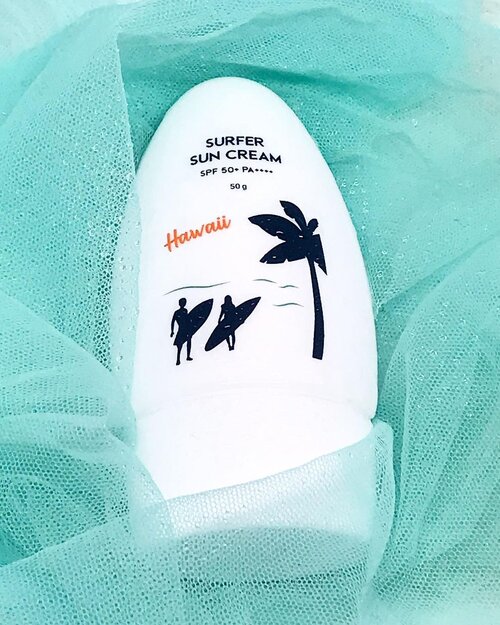 ✨🍃 𝗦𝘂𝗿𝗳𝗲𝗿 𝗦𝘂𝗻 𝗖𝗿𝗲𝗮𝗺 𝗛𝗮𝘄𝗮𝗶𝗶 spf 50+ PA+++ - @organicforever_ina 🍃✨(っ◔◡◔)っ ♥ salah satu sunscreen yang ku pakai 2 bulan terakhir, kesemsem karena spf nya tinggi~ ♥Organic Forever merupakan brand skincare dari Korea, dan aku punya salah satu dari produk mereka, yaitu sunscreen ini.Packaging nya lucu banget, bentuk nya unik tapi ku tidak mendeksripsikan nya 😅 Silahkan di lihat langsung di slide akhir ya!Tesktur nya berbentuk lotion peach , tidak lengket , gampang di blend , daya serap cukup tinggi , butuh beberapa detik aja udh terserap sempurna , dan ini juga ada efek lembap nya , jadi so pasti ga kerasa kering di kulit .Selain itu, sunscreen yang packaging nya lucu ini juga ada efek tone up nya, otomatis kalau dipakai dirumah aja bakalan tetap buat wajah tetap ready dong 😉.Sunscreen ini enak di pakai daily, bahkan setiap kali ku pakai ke kantor tetap kerasa nyaman, kalau di reapply juga gampang :)Oiya, ini ga perih di mata ya!
#surfer
#suncream
#hawaii
#surfersuncream
#physicalchemicalcombination
#organicforever
#organicforeverskincare
#skincareorganik
#suncreamkorea
#kbeauty
#skincarekorea
#nmsunscreen
#clozetteid
#clozette
#nmreview
#reviewhaircare

+ View more details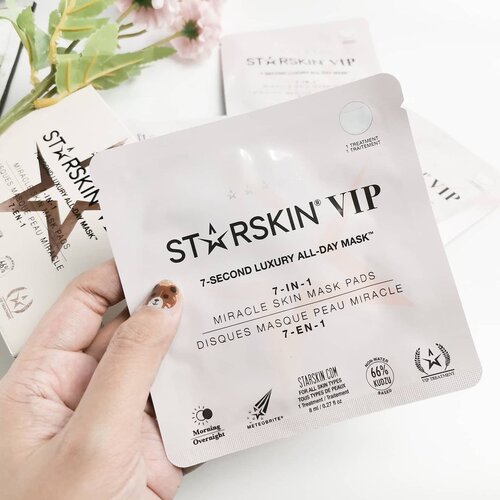 Starskin VIP 7-Second Luxury All-Day Mask
Produk ini sangat menarik, konsepnya kombinasi 7 steps skincare routine hanya dengan 1 produk dan butuh 7 detik saja, wow!
Key ingredients
💕Kudzu Root - Known as the "Forever Young Plant", helps visibly reduce the appearance of wrinkles.
💕Hyaluronic Acid - Hydrator that reduces the appearance of fine lines & wrinkles.
💕Cranberry - Protects cells from environmental stressors.
💕Grape Seed Extract - soften & smooth your skin.
💕Plantago Asiatica - Minimizes the appearance of pores, while soothing and moisturising dry skin.
💕Niacinamide - Improves skin elasticity, combats wrinkles & brightens the complexion.
Bahan pad-nya bagus, tebal dan tidak cepet rusak meskipun dipakai buat gosok cukup keras. Modelnya bolak-balik dengan kantong buat jari kita. Sisi pertama beaded, warna bead-nya pastel pink lucu tapi kalo dilihat lama-lama agak geli 😂. Sisi satunya berbahan cotton embossed.
Essence - nya nggak banyak, cukup buat pad terendam & basah saja. Tidak lengket, baunya enak soft floral & tidak lingering.
Cara pakainya gunakan sisi beaded selama 7 detik, lalu gunakan sisi embossed dengan lembut sambil agak di tekan supaya essence lebih cepat diserap kulit.
Sebenarnya kalau melihat bentuknya, produk ini seperti exfoliating pad yang banyak dipasaran, nahh kenapa diberi nama mask? Ternyata, setelah mencobanya aku sangat terkesan, cukup di usap2 saja hasilnya kayak habis pake sheet mask 30 menit. Wajah langsung halus, well hydrated, dan finishnya dewy. Pokoknya wajah jadi enak dilihat dan di sentuh.
Trus, meskipun sisi beaded tadi agak kasar tapi sama sekali nggak bikin iritasi dikulit sensitifku. Setelahnya juga tidak ada reaksi negatif. Kemudian mengingat harganya yang tidak murah, jadi jangan pakai produk ini tiap hari 😁 pakai menjelang hari penting saja. Oh iyaa, produk ini juga direkomendasikan untuk dipakai sebelum makeup.
@sephoraidn @starskinbeauty
#starskin
#starskinbeauty
#sephora
#mask
#maskreview
#skincare
#skincareroutine
#clozetteID
#beauty
#beautycommunity
#skincarecommunity
#skincaretips
#skincarereview
#sephorahaul
#motd

+ View more details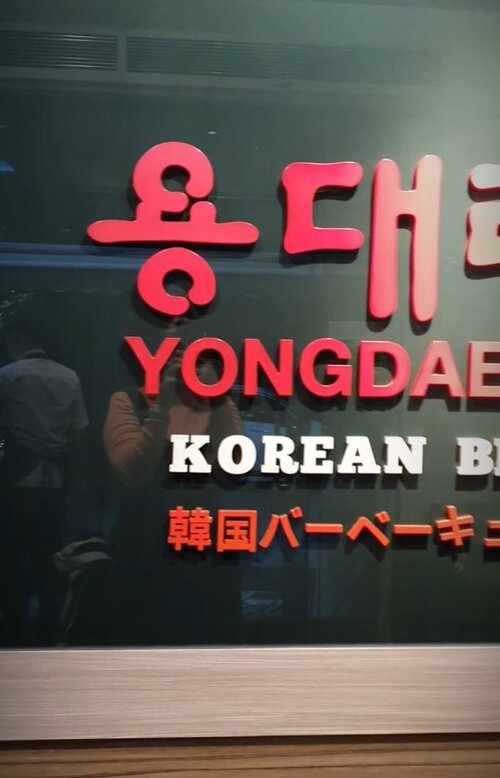 + View more details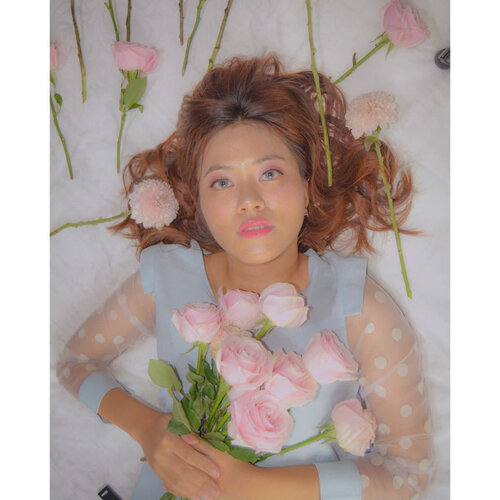 Foto di rumah bersama bunga-bunga part 1. Rebahan aja cuy 🙂
⠀
Details:
🌹MASAMI LoveSkin BB Cushion (NC 4 True Beige)
🌹NARS Liquid Blush (Orgasm)
🌹NYX Tinted Brow Mascara (Black/ Noir)
🌹 Beauty Creations Irresistible Palette
🌹Maybelline The Blushed Nudes
🌹Blink Charm Eyelashes Sweet Classic
#4
🌹MASAMI Forever Stay Liquid Eyeliner
🌹Make Over Ultra Hi-Matte Lipstick (001 King of Pink)
🌹Wycon Cosmetics Quick Lipstick (406 Rossetto)
🌹Elsheskin Glam Gloss Crystal Peach

+ View more details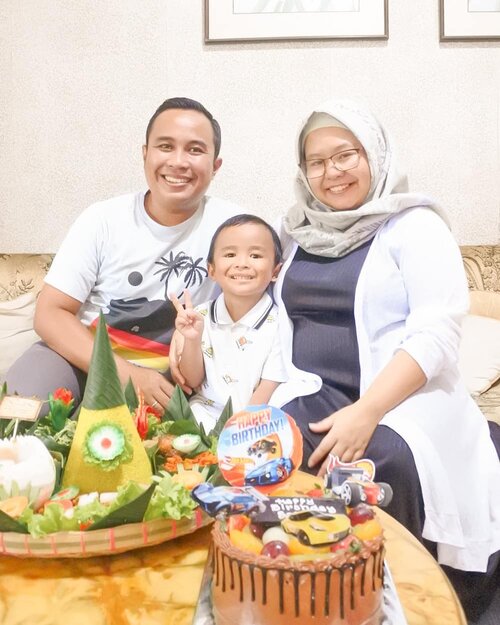 + View more details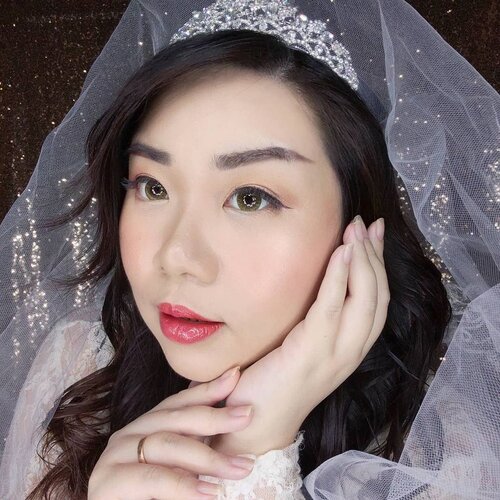 I am super happy with how my Korean Bridal look turned out, even though i only spent 20 minutes on my makeup as it's actually super soft and simple - i did spent almost and hour struggling to curl my hair because i didn't want it to be straight as always. Must look special on your wedding somehow, no? Hahahaha.Out of all the makeup collabs so far, i think i spent the most money for props of this one 😏 : 40k for the tiara, 20k for the veil (both are used for 2 looks already) and 35k for the bouquet - hahaha 95k is already considered a lot for this stingy woman 😛.Ofc, everything is smoke and mirror, i was wearing my favorite duck patterned shorts underneath and my "wedding dress" is an old lace top from Forever 21 that my maid and searched high in low earlier because it was missing in my black hole of a dresser, but i already made up my mind to wear it for the look so thank God it showed up and i'd say i make the right decision 😛.
#makeuplook
#weddingmakeup
#koreanweddingmakeup
#BeauteFemmeCommunity
#SbyBeautyBlogger
#clozetteid
#startwithSBN
#socobeautynetwork
+ View more details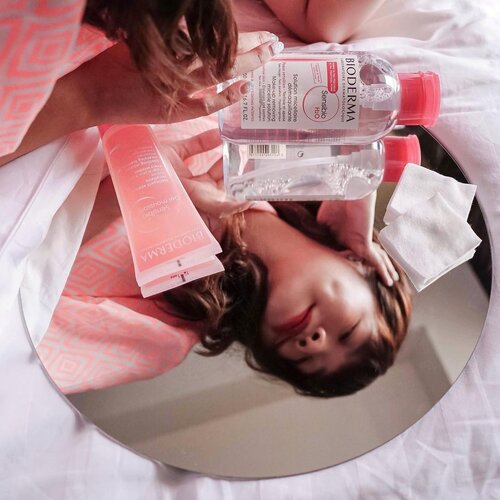 + View more details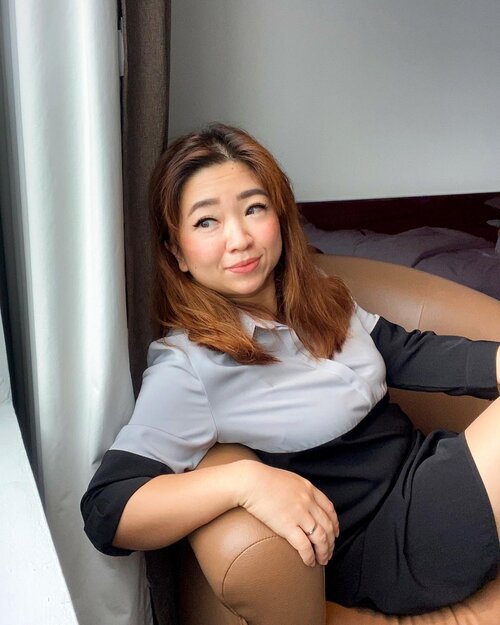 + View more details

loading ...
Back To Top