loading...
Search
40 RESULTS FOR FOXY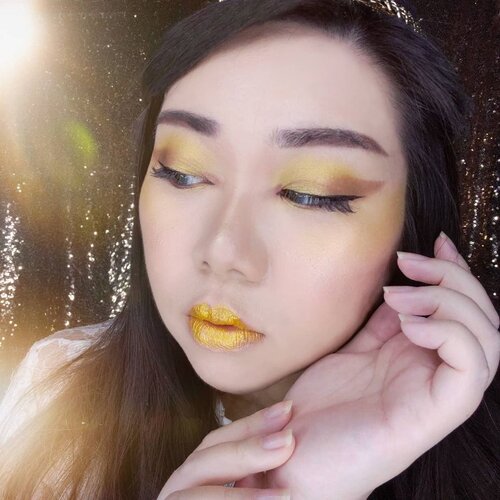 Finally is start experimenting with foxy eyes for this look hehe. I wanted a very sexy eye look Hera and what is sexier than foxy eyes right.. I am quite happy with how the eyelook turned out (although i really don't think solid gold lips are for me 🤣), i am grateful that my eye shape is very easy to manipulate (i think my eyes can be switched from kawaii to sexy only by switching contact lenses haha).When the idea of doing Greek Goddess collab came up, i knew i want one that uses a lot of gold colors as i already heave the head band that i wanted to use (bought years ago at @stroberiteen ) and i also already purchased a gold lipstick as well - and Hera is DA QUEEN alright. The gold lipstick was not as opaque and gold as i wanted so i added gold eyeshadows (the same one that i used on my eyes and as highlight - it's from @sariayu_mt ) on top to make it more molten gold than just gold glitters (btw this is the most asked question on my previous post!!!)The whole look is just alright for me (told ya i'm not vibing with the solid gold lips 🤣) but i really love the eye makeup and i'd be sure to do more foxy eyes soon! I'm addicted!
#hera
#heramakeup
#greekgoddess
#thematicmakeup
#greekgoddessmakeup
#BeauteFemmeCommunity
#SbyBeautyBlogger
#clozetteid
#startwithSBN
#socobeautynetwork
+ View more details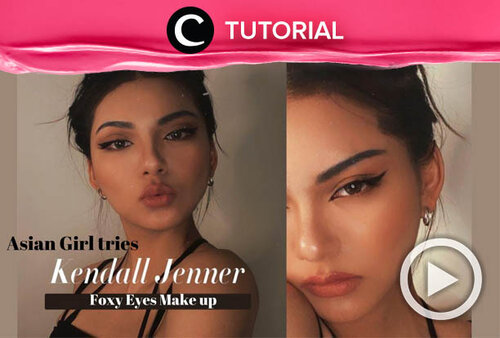 Tampilan makeup foxy eyes ala Kendall Jenner bisa kamu tiru meskipun bentuk mata kalian berbeda. Intip tutorialnya di:
http://bit.ly/39B9J9M
. Video ini di-share kembali oleh Clozetter @salsawibowo. Lihat juga tutorial lainnya di Tutorial Section.

+ View more details

+ View more details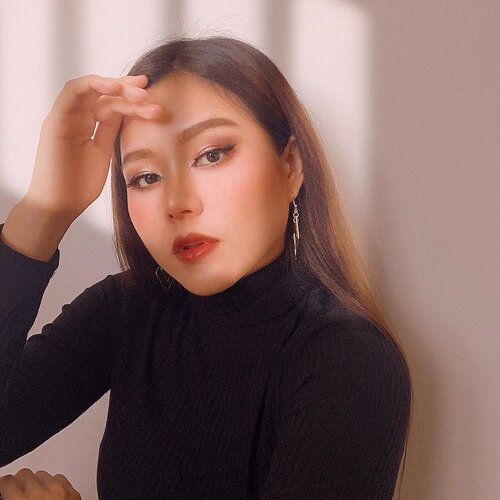 + View more details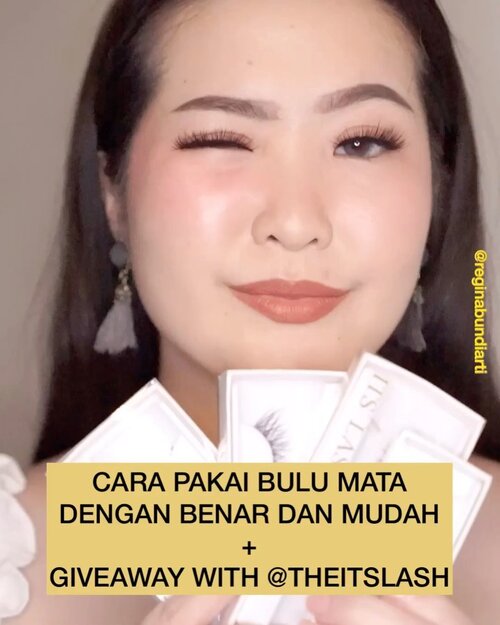 WOW 😱 sebagus itu bulu matanya. Super enteng, kayak ga berasa pake bulu mata. Variasi model bulu matanya juga parah, cantik - cantik 😍😍😍. Sebelum kalian kepo, nih beli disini @theitslash‼️. Mereka jufga jual lem bulu mata, tweezer dan pastinya variasi lain. FREE WORLD WIDE SHIPPING 🌍✈️🙌🏻
-
Bulu2 nya juga halus, terus ini cruelty free which is ga testing on animal dan ga pake bulu dari mink atau hewan lainnya 🙅🏻‍♀️💯. Nah disini aku pake yang:
* Natural
#3
, ini terbuat dari human hair dan tenang aja udah di sterilisasi. Cantik banget buat daily langsung matanya keliatan kebuka 😍
* Senorita, yang ini bener2 bikin mataku jadi kelihatan lebih panjang ala ala foxy eye/ cat eye gitu. Ini juga super enteng di mata
* You complete me, namanya unik yaa 😆. Ini terbuat dari premium nylon. Mataku jadi cetar 🥰
* Camila, ini bulu mata 3D gampang banget pasangnya. Langsung naik, mataku jadi ✨✨✨. Cocok banget buat bold makeup/acara acara nikahan/ sweet 17 gituu
-
Ada 🥳GIVEAWAY🥳 nih bareng @theitslash dan cara ikutannya gampang banget :
1. Follow @theitslash dan aku @reginabundiarti
2. Like postingan @theitslash
3. Pilih 3 tipe favorit kalian dan KOMEN SEKALI di postingan ini 👇🏻 (sebutin nama collectionnya dan tipe bulu matanya)
4. Be active on our instagram and pleas be polite 💕
5. Kita akan pilih 3 (tiga) orang pemenang, masing-masing akan mendapatkan 3 pasang bulu mata pilihannya
6. Periode berlaku dari 13-20 MEI 2020
7. Good luck ✨❤️
-
Jangan tanya mana favoritnya yaa!! Semuanya woy, seenteng itu dan segampang itu pakenya 👌🏻😭🙌🏻
#clozetteid
#giveaway
#kontesgiveaway
#giveawayindo
#giveawayindonesia
#giveawayhunter
#giveawaymakeup
#giveawaylipstick
#makeupgiveaway
#makeup

+ View more details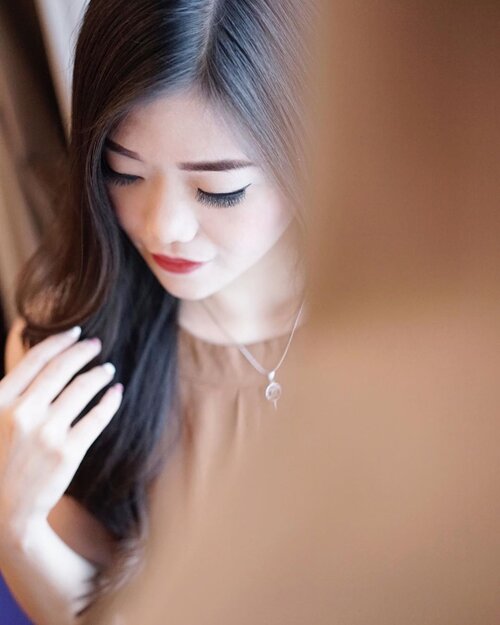 So in love with this faux lashes from @foxy.lashes ❣️
#foxylashes

+ View more details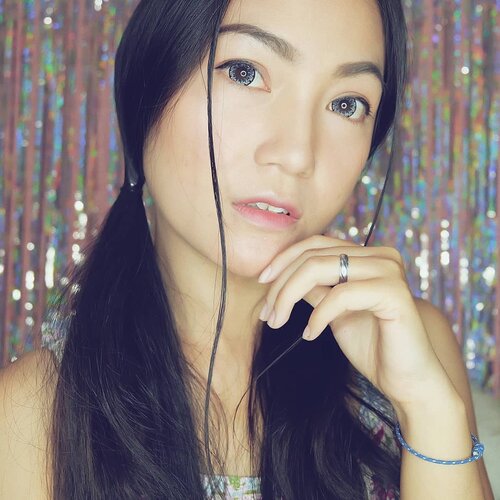 + View more details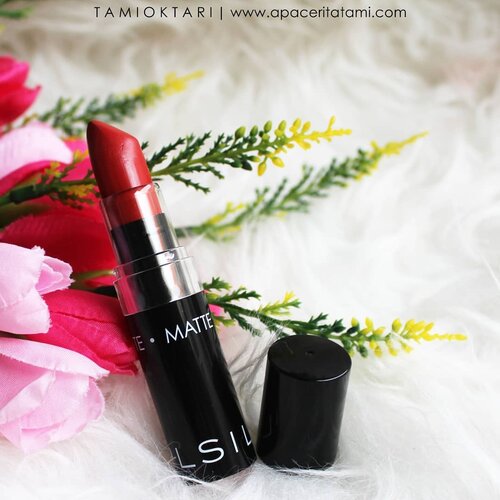 + View more details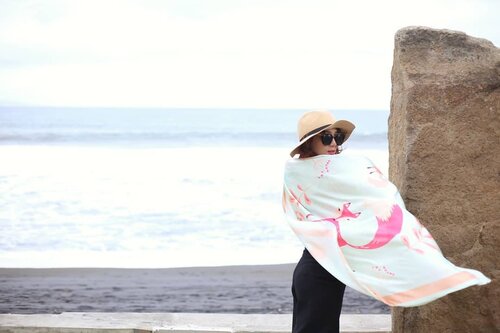 365/365 of 2017.
Scarf: @berbagi_pagi Foxy pattern.
#ClozetteID
+ View more details

loading ...
Back To Top