loading...
Search
981 RESULTS FOR FRAGRANCE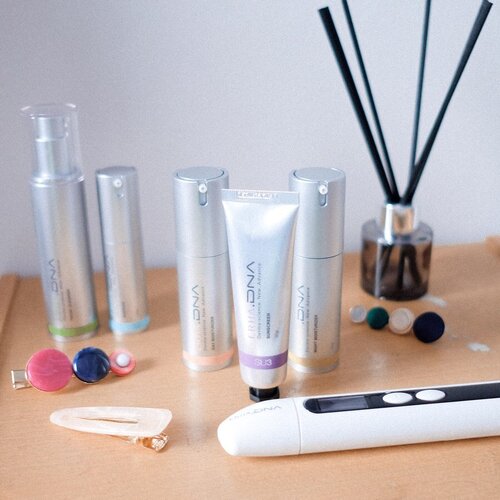 @erhadna personalized skincare ✨
————
Personalized how? Jadi skincare ini dibuat khusus sesuai sama kondisi dan kebutuhan kulit kalian. Sebelum beli product skincare nya, kalian harus test kondisi kulit kalian dulu. Tenang, test nya dari rumah kok. Its easy peasy! Kalian beli test kit nya, terus nanti test kit nya dikirim kerumah dan tinggal ikutin petunjuk nya. Ada applikasi nya juga kok jadi beneran easy peasy and no hassle. Harganya emang tergolong lumayan but i can say it is worth every penny. Soalnya ini kan memang canggih terus formula skincare nya juga bener bener made for us gitu.
————
Test kit nya juga mudah buat digunakan. Ada moisture test, skin lens sama cotton swab (untuk ambil sample DNA kita). Moisture test tool nya jg bisa dipake terus kok, skin lens nya juga. Ya itung itung investment for skin sih, nanti bisa terus masukin data di applikasi dan bisa pantau perkembangan kulit kita.
———
Untuk product nya itu ada Facial Cleanser, Essence, Day - Night Moisturizer and Sunscren. Iya emang basic tapi menurut gue its enough, apalagi buat gue yg kulitnya sensitive dan enggak bisa sembarangan pake skincare. To be honest, awalnya gue ragu ya apa bisa beneran tepat dan cocok. I mean skincare kan ya cocok cocok an, eh tapi ternyata emang bener bener sesuai sama kondisi dan kebutuhan kulit.
———
✨Day - Night Moisturizer nya ringan banget, enggak ada aroma nya jg karena ya memang pas ngisi data gue blg gue sering allergy sama fragrance.
✨Sunscreen nya juga gue suka banget karena ringan dan enggak lengket! Cepet banget meresap nya ke kulit gue.
So far gue pake pun langsung cocok, ya its personalized skincare juga kan emang dibuat sesuai kondisi dan kebutuhan kulit gue 💁🏻‍♀️
_______
Thank you @femaledailynetwork & @erhadna for the opportunity to try these gems! Pasti akan repurchase sih soalnya se cocok itu ❤️ (PS: my skin is very sensitive jadi buat nemu product yg langsung cocok itu agak tricky, sekali nya cocok dan hasilnya nyata ya pasti gue langsung jatuh cinta dooong)
#clozetteid
#MomBloggerIndonesia
#MamaBlogger
#MamaOfTwins
#TwinMama
#BeautyBloggerIndonesia
#JakartaBeautyBlogger
#JBBFeatured
#BEAUTIESQUAD
#TampilCantik
#PersonalizedSkincare
#FemaleDail
+ View more details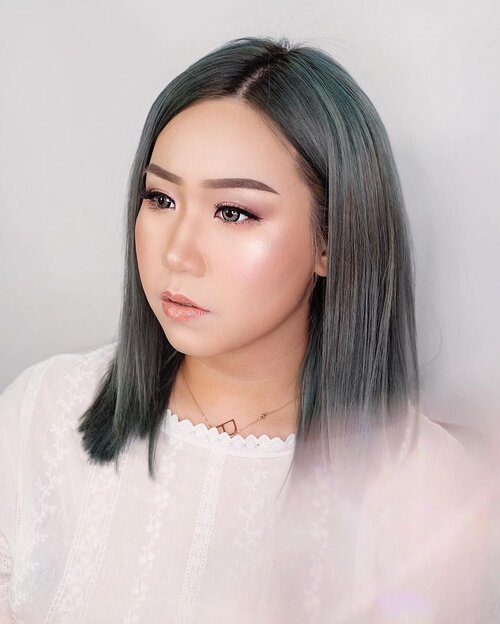 + View more details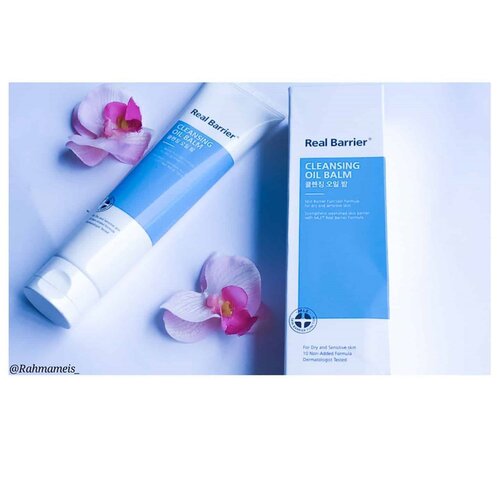 #reviews
REAL BARRIER Cleansing Oil Balm...CLEANSING OIL BALM is free of Paraben, really moisturizer, which if applied to the skin, transforms itself from the balm into a milk white cleaner...💦TEXTURE AND SCENT: In terms of texture Cleansing oil balm is textured like white milk, very light when applied and has a fresh citrus and does not sting at all. I like 😍..📦PACKAGING: In terms of packing this cleansing oil balm is a slim and long tube, it contains 100gr. Very practical for traveling... HOW TO USE: I wear this in the afternoon after a day of activities, to clean up the remaining makeuo and dust. Squeeze a little into the palm of your hand and massage in a circular motion in a dry face. Then wet your face with water then massage again and rinse with water. Done 😁..🍁Review: When I first used it, I had no anxiety or fear because this product was claimed for dry and sensitive skin, since I have a combination of sensitive skin so it's safe to use this. Early usage I felt this product is very gentle when in contact with the skin, has a soft fragrance without making my nose feel strange with the fragrance. Clean thoroughly and does not cause residue or redness. The name is also unique Cleansing Oil Balm. The combination of oil and balm in one product. And this product is formulated without silicon and mineral oil. It does contain 100% natural mixture of Bergamot Oil, Marjoram Oil and Chamomile Oil which is added to help refresh. To clean thoroughly, this formula is also infused with Shea Butter, Olive Oil, Safflower Seed Oil and also Vitamin E to help moisturize the skin. It seems like I like it 😍😍.. How about you? Attracted to try it ???... Rate: 5/5. * Gifted.....
#stylekorean
#stylekorean_global
#realbarrier
#TrymeReviewme
#skincare
#dryskin
#dehydratedskin
#kbeauty
#skincareroutine
#skincarediary
#skincarelover
#skincarecommunity
#beauty
#beautycommunity
#clozetteID
#beautyblogger
#sensitiveskin
#dryskin
#skinbarrier
#koreanbeauty
+ View more details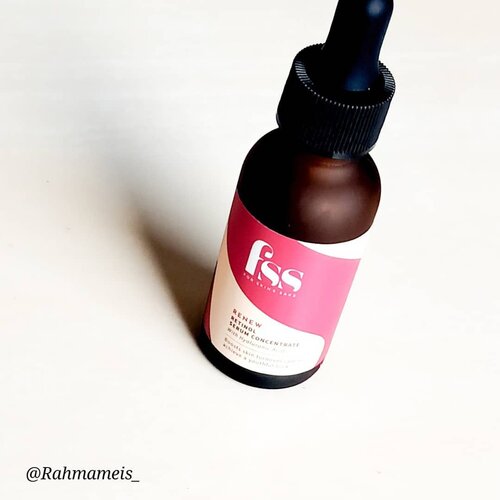 ✨FOR SKIN'S SAKE RETINOL "Renew Retinol Serum Concetrate"✨ -Yep .. this time I will review another local product, because I am very proud to use skincare local products. It's my first time using retinol, for the age of 25 I think I should try anti-aging products. Understandably age 😂😂😂 this time the retinol that I used wasn't too tight in the womb. I tried the lighter one ... For fear of not fitting or too harsh on my skin. 😵😵😵 ...💦TEXTURE AND SCENT: In terms of texture after I saw the product has a thick texture and color like sweet condensed milk, not sticky at all. And in terms of fragrance, this product smells like medicine smell, because this product does not contain any fragrance...📦PACKINGAN: In terms of packaging this product is made from a red glass bottle but it is not transparent in order to prevent sunlight from penetrating directly the contents inside. Equipped with a lid and dropper to pump the product to come out. Its small size can be taken for traveling...🌻HOW TO USE: I use it at the beginning of the use of Retinol at night and two days later. To get acquainted with retinol, I use it two to three times a week. To avoid irritation and due to just using this retinol product..🍁Review: First impression I use retinol products, there is a tight numbness, and a burning sensation on my face but it doesn't take long. Well ... when we dare to use retinol, we dare to risk like purging, which I feel is exactly the same in the second use, it starts pimples and streaks on the cheek area. I continued to use it for up to 2 weeks and the results of purging began to decrease, my zits and gusts had slowly begun to disappear. Retinol does not make my skin dry. I really like this retinol because it doesn't contain perfume at all, and alcohol also ranks third from the bottom. After using this product for almost two weeks I felt fine lines begin to fade and make my facial skin softer. And don't forget to wear sunscreen during the day to keep your skin from burning ....🙋 Attention: The above review is based on my experience, and the results depend on each of your skin-How about you? Attracted to try it ??? -Rate: 4.5 / 5
+ View more details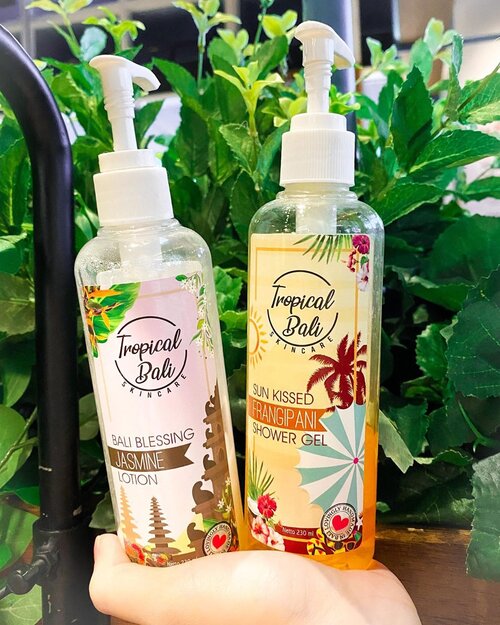 + View more details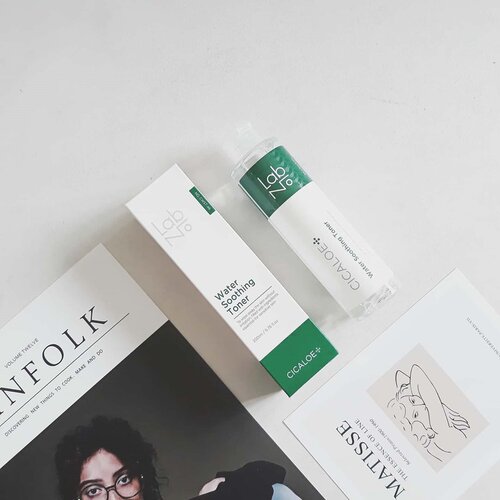 🌱☘🌿CICALOE WATER SOOTHING TONER from @labno__official 🌱☘🌿 Cica or Centella Asiatica and Aloe Vera are great ingredients for calming skin. This toner is suitable for acne prone and sensitive skin. How does it work on my normal to dry skin?
Lets do a quick review 🌟
PACKAGING - The design is very 'medicine-like'. It got a strong vibes of 'clinical treatment'. Beside, the typography is clean and simple, too. If you're not comfortable with having to brought this medium-sized bottle when you're traveling, you can just simply depot the toner inside a smaller bottle for travel.
TEXTURE & FRAGRANCE - An ordinary watery toner. No alcohol scent and it got a tangy smell, don't really fancy it. It's sort of similiar to Jumiso Yes I Am Toner which is i've reviewed before.
AFTERMATH - Although LabNo claims this is a hydrating toner, it isn't enough for my dry skin. But if you have oily skin, maybe the amount of hydration is just perfect.
The soothing effect is also so-so, i think. It does nothing to my itchy dry patches, but it helps for some redness on my cheek. So, i can conclude that Cicaloe Water Soothing could fit as a calming or soothing toner, but no as a hydrating toner.
Buy this toner here 👉 𝗵𝗶𝗰𝗵𝗮𝗿𝗶𝘀.𝗻𝗲𝘁/𝗮𝗻𝗻𝗶𝘀𝗮𝗽𝗲𝗿𝘁𝗶𝘄𝗶/𝗜𝗿𝗲 👈 and get Rp41.000 off your order 🍃
#LABNO
#CicaloeWaterSoothingToner
#hicharis
@hicharis_official @charis_celeb
#charisceleb
#vsco
#clozetteid
#cleanflatlay
#skincarereview
#skincareenthusiast
#skincarejunkie
#beautyblogger
#beautybloggerindonesia
#kbeauty
#kbeautyenthusiast

+ View more details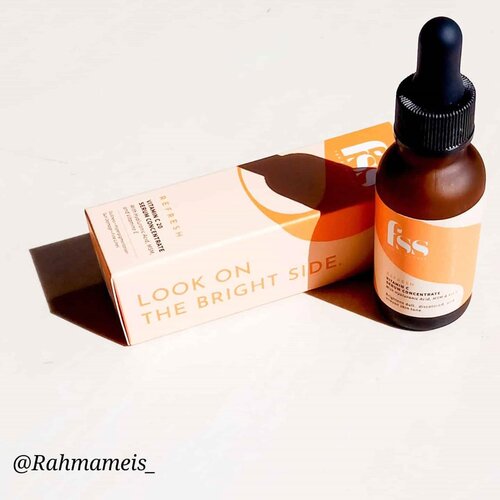 #reviews
FOR SKIN'S SAKE " Vitamin C 20 Serum Concentrate"..For Skin's Sake Vitamin C Serum is a serum that has the main function to brighten skin color thoroughly. Makes the skin supple, smooth and soft. Enriched with Hyaluronic Acid, MSM, and also Vitamin E. Has a formula that is lightweight and easy to absorb, and does not leave a greasy taste...🌻TEXTURE AND SCENT: In terms of texture, this serum is thick in texture and has a turbid white color. easily absorbed. I thought initially it would be very heavy in advance, but apparently not. It smells like medicine. But not too sharp...📦PACKAGING: In terms of packing this mask is stored in a small red bottle, not translucent like most serum containers, this makes the contents inside stay awake from direct sunlight. And if you want it can be better stored in the refrigerator...🌻HOW TO USE: I wear this in the morning after toner and essence, I use one drop for the morning before the activity. And don't forget to wear a sunscreen if you don't want to irritate your face. I don't wear this at night because I use retinol. It is not recommended to use it together with retinol. Because it will feel heavy on the face....🍁Review: After observing with 2 weeks of use, I get significant changes, even skin tone and blemishes stain slowly fade. There is no kind of reaction on my skin, because this serum does not contain alcohol and perfume at all so it is safe for all skin types, even sensitive skin can use it. Although in terms of texture this serum looks cloudy white but not at all heavy on the face. Very light if it must be overwritten with a moisturizer and sunscreen. Look at the ingredients they add vitamin E which is very good for adding skin moisture. I really like this serum vitamin C. Not heavy on the face and does not make the face become an oil refinery kill 😂😂...Non-greasyNo Animal TestingNo ParabenThere is no coloringNo Fragrance...🙌🏻Attention: The above review is based on my experience, and the results depend on each of your skin..How about you? Attracted to try it ???. .🌟 Rate: 5/5 🔖Buy at @sociolla
+ View more details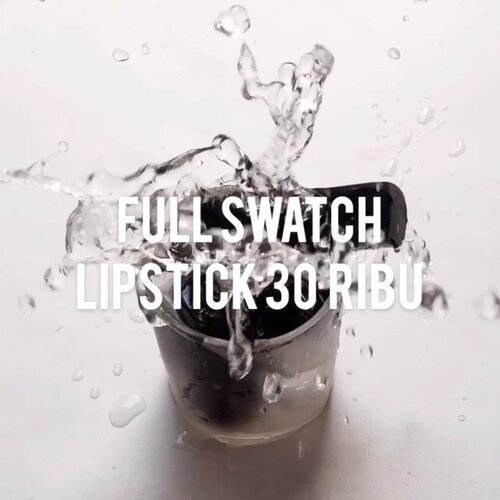 + View more details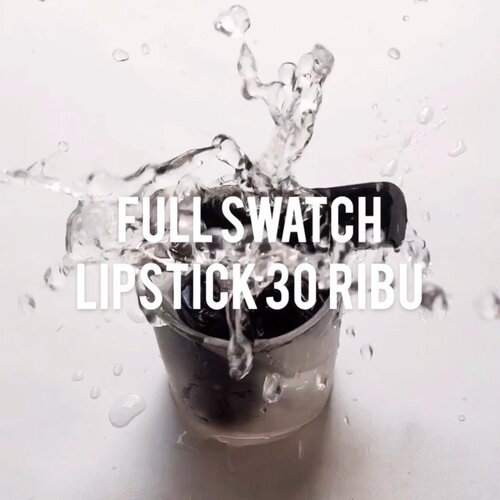 + View more details

loading ...
Back To Top