loading...
Search
1,249 RESULTS FOR FRIENDSHIP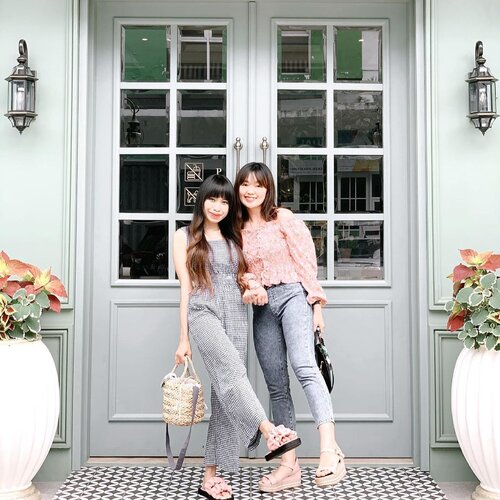 Partner in everything !
-
Manusia 24/7 yang bisa langsung sigap muncul dimanapun dan kapanpun. Mau capcus lgsg modal nekat juga berangkat.
Partner sengklek, brainless, shameless !
Partner meniqmati hidup yg berat ini menjadi ringan seringan bulu bulu 🤣
-
Mari menua dan menggila bersama ☘️
.
.
.
#clozetteid
#friendship
#friendshipgoals
#besties
👭
#livingfully
#enjoylife

+ View more details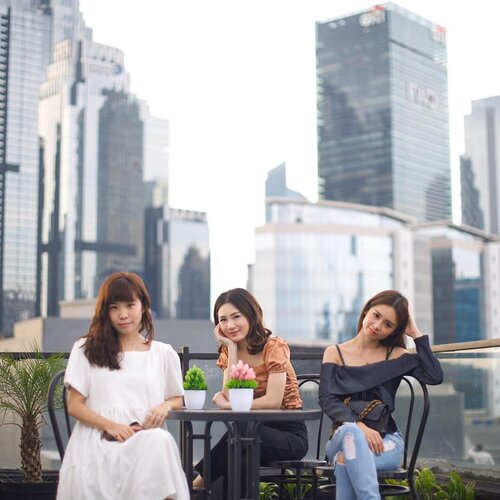 Good Afternoon guys....Dah mau weekend neh.. sini aku kasih tips untuk weekend minggu ini yaaa1. Let's book @odinjkt di area senopati untuk lunch with temen2 cewe kamu. Don't worry.. ada sistem pembatasan customer jadi better kamu booking dulu ya..2. Ada promo lho.. beli lunch main course, get 1 free dessert3. Begitu jam 4 sore, naik ke rooftopnya.. nah puas deh tuh "julid time" kalian ama temen ahahaha...Aku @steviiewong @vicisienna belum puas and soon will come again kesana.. tunggu kita ya ODIN!!!
#clozetteid
#friendship
#girlstalk

+ View more details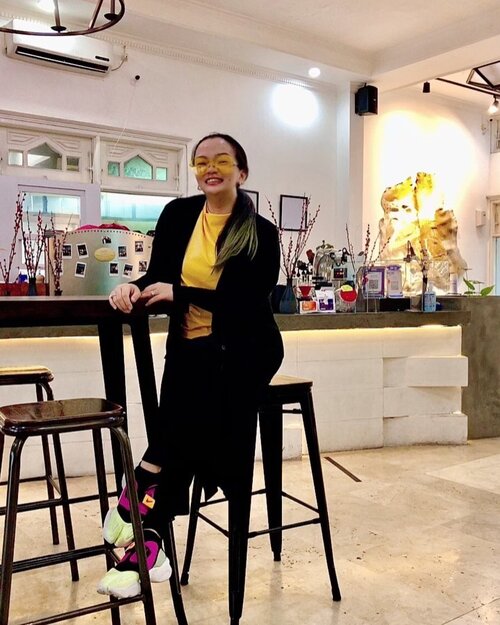 + View more details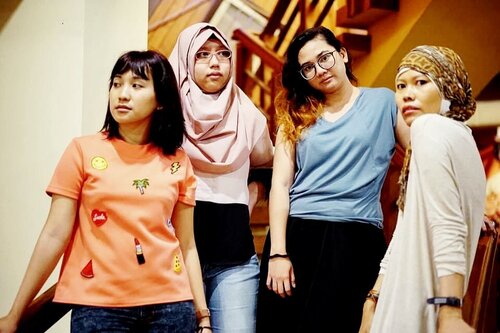 Nyaris satu periode kepemimpinan presiden foto ini dibuat.
Beda (dengan masa sekarang) pasti ada: fisik, angka timbangan (woo sensitip!), kerjaan, status...
Yang masih sama: tetap terhubung meski sementara cuma bisa lewat aplikasi kirim pesan singkat. Sabar-sabar aja, rencana tahun baruan bareng sambil housewarming pun sementara wacana sampai semua aman ya.
Mana yang paling keliatan berubah tampilannya: aku, @ajenglembayung @fairyteeth atau @lindaleenk ?
#clozetteid
#lifestyle
#throwback
#fashionate
#fashionableme
#friendship
#bff
#besties
#girlsjustwannahavefun

+ View more details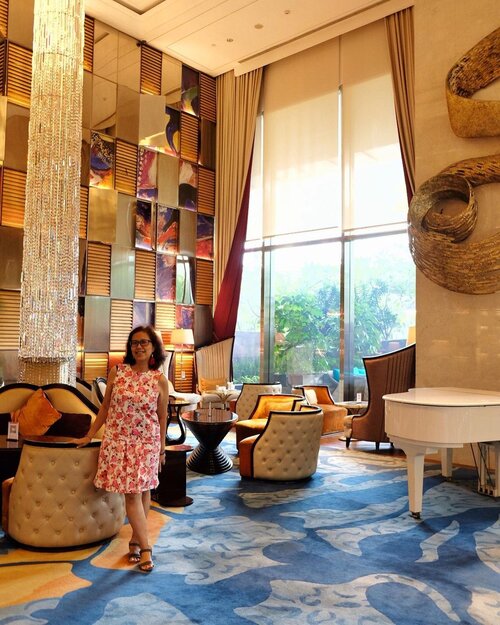 + View more details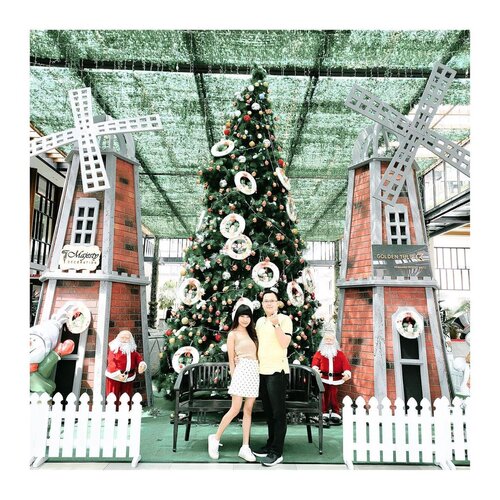 Merry Christmas everyone 🌲May the true spirit of Christmas shine in your heart and light your path. [Maaf yaa telat 2 hari gais] 😩-This Christmas season a little bit different, but I'm super happy ! Biasanya aku celebrate Christmas cuma sm keluarga aja dan out of the town. Tahun ini aku bisa rayain bareng temen". Bisa jalan bareng, makan bareng, main bareng. Moga next bisa wujudin rencana inep brg yaa gais. Wait 😌 kita ber2 lagi bakar duit akhir" ini 🤣-Thank you so much gais !Selama 2020 kalian selalu ada d sini dan support aku through the worst and good time. Love you ☘️...
#clozetteid
#christmas
#christmastree
#christmasteve
#christmas2020
#friendship
#friendshipgoals
#influencer
#influencersurabaya
#influencerjakarta

+ View more details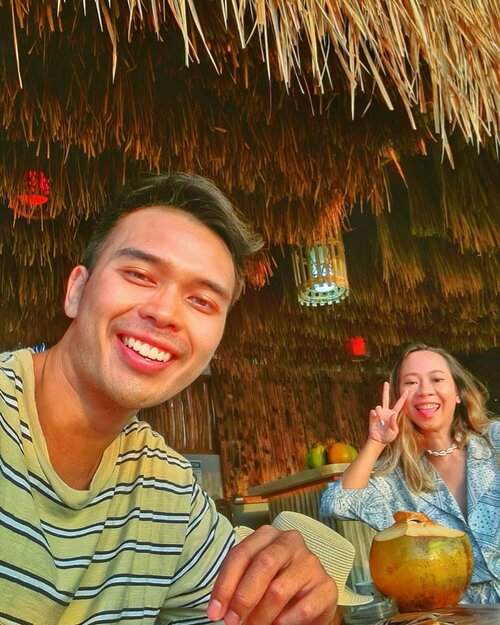 + View more details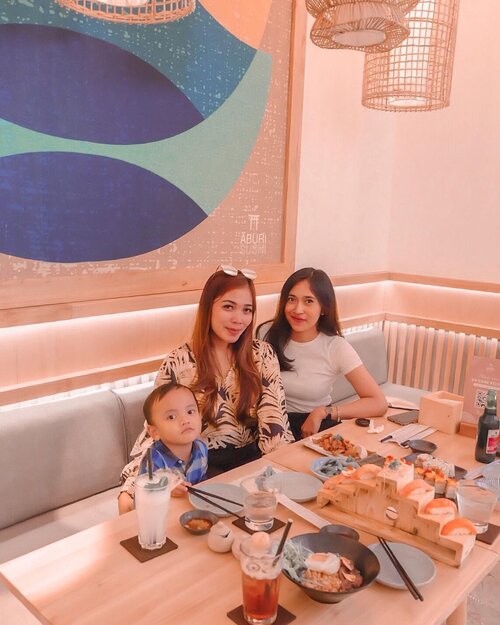 + View more details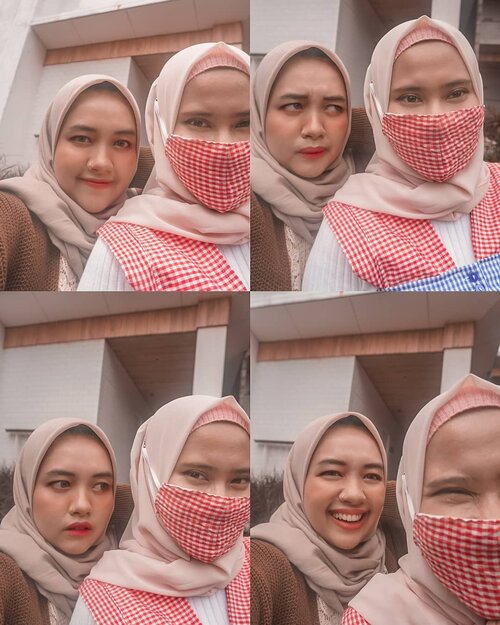 Upload ini biar ditanya kenapa nggak pake masker. 🤣Meskipun aku
#teamnamdosan
dan @maliasiza
#teamhanjipyeong
yang penting kita nggak bermusuhan apalagi jambak-jambakan. Btw tiap hangout bareng jarang banget foto berdua. Entah karena saking menikmati atau emang males aja. Haha! Mohon doanya ya, kita lagi berusaha buat jadi manusia aesthetic, baik dalam perbuatan dan membuat karya. ✨
#friends
#bestie
#aesthetic
#hijab
#friendship
#clozetteid

+ View more details

loading ...
Back To Top