loading...
Search
1,223 RESULTS FOR FRIENDSHIP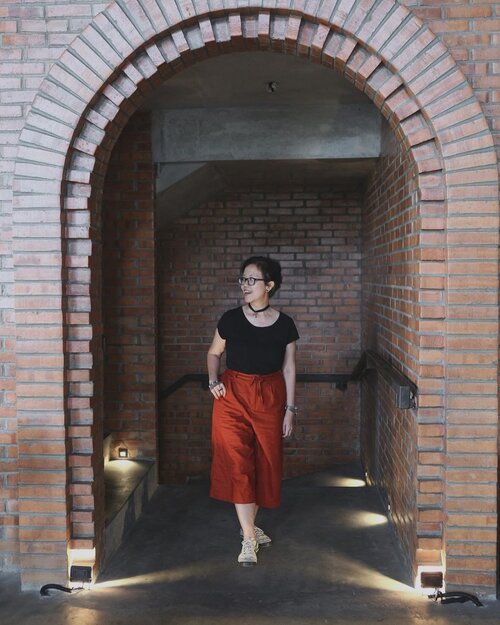 + View more details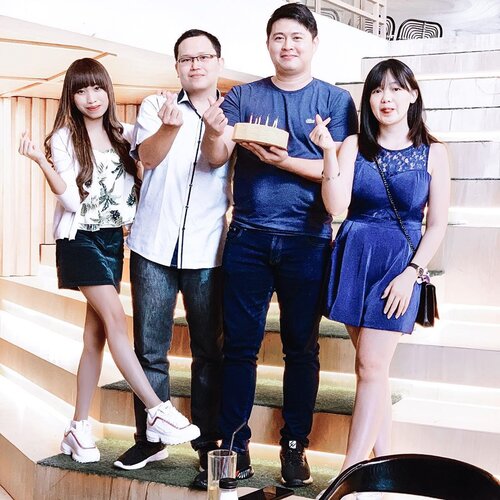 + View more details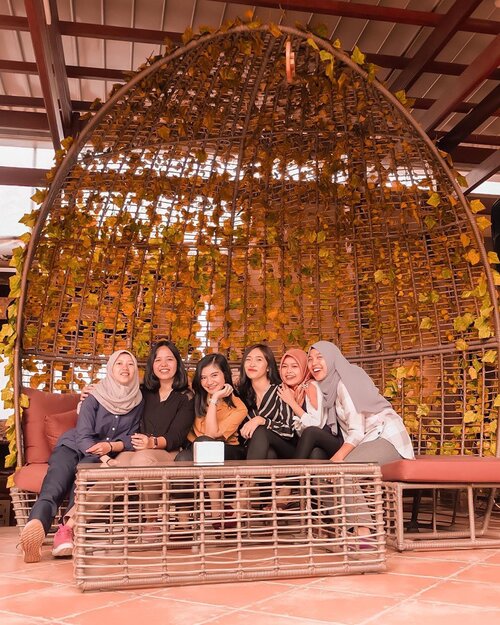 + View more details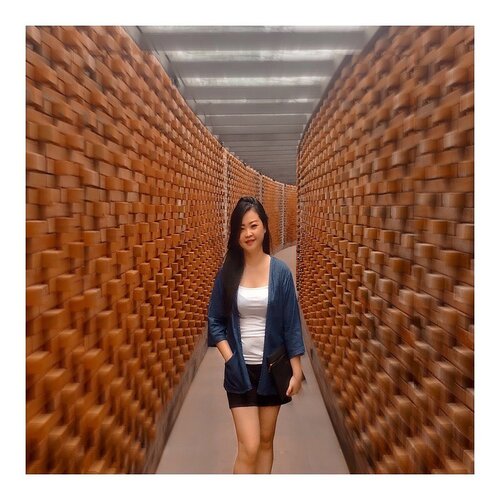 + View more details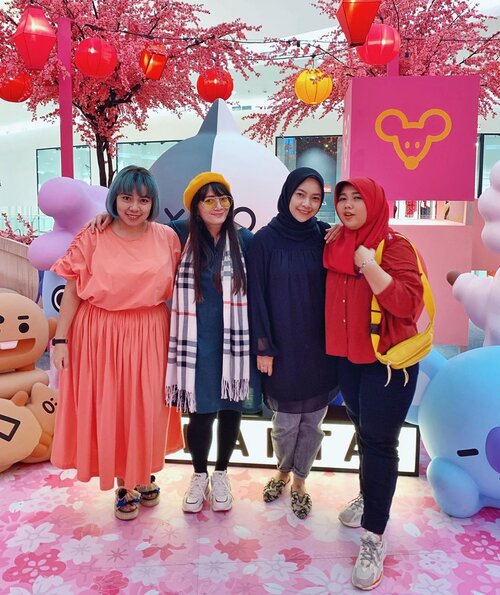 + View more details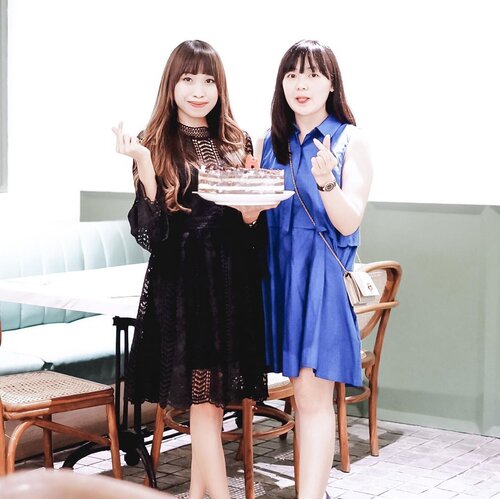 Captured some of the best moment in my life 💞
-
I'm old enough to have a glam party. But, I'm so thankful I can celebrate my 27th birthday party with them 😍
Thank you uda di bela"in kasi surprise, ada yg perjalanan jauh dr timur ke barat (dalam arti sebenarnya juga) dr Kupang ke Surabaya. Thank you always be there every time in need you gaes.
-
I hope you enjoy my treat and feel the happiness that I feel. Sorry, kl mgkn ada kurang" ato hal" yg tyda berkenal di hati kalian.
Thank you juga buat temen" yg sampe susah" bela"in kirim kado. Temen" juga yg ucapin satu persatu di tanggal 6 kmrn. Mskpn ak ga bisa tag satu. But, seriously guys, I'm feeling lucky and so thankful to have you all.
-
I hope our friendship is last long until we all become a cute ghost 👻
.
.
.
#clozetteid
#birthday
#birthdaygirl
#tephbirthday
#stylediary
#oufitpost
#stylegoals
#whowhatwear
#IGoutfit
#revolveme
#outfitidea
#stylecollective
#bloggersurabaya
#bloggerjakarta

+ View more details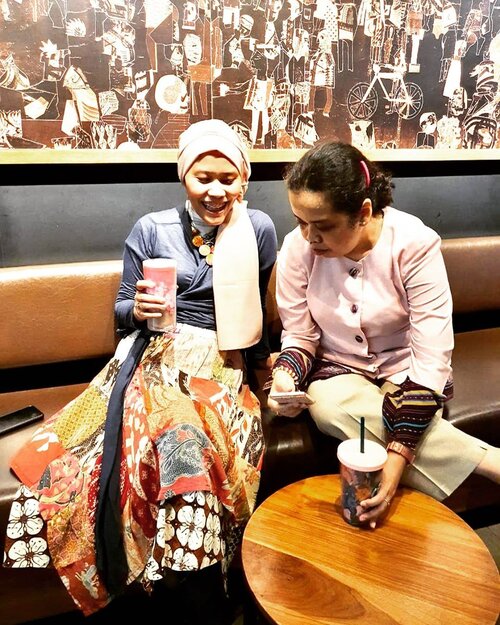 It's funny how we met.I was her student at campus, and she's ny lecturer. Ofkrosdaaa Then we connected trhru social media after graduation. And worked for a project together...Now we're grouped as supporting pals doing some fun and sharing pains. Semejik itu ya pertemanan. Yang dulu berjarak kemudian jadi dekat. Sebaliknya, keakraban juga gak diingkari seringkali cuma semu...However your friendship started, there's nothing more important to keep it longlasting and keep supporting each other 🤜🏻🤛🏻..Proudly say this batik skirt is a preloved one found somewhere. 💚..📷 @kiki_tjokro ..
#clozetteid
#ootd
#fashun
#fashunable
#fashionate
#fashionableme
#fashionista
#lovelypreloved
#prelovedtobeloved
#prelovedfashion
#friendship
#stylishcommuter

+ View more details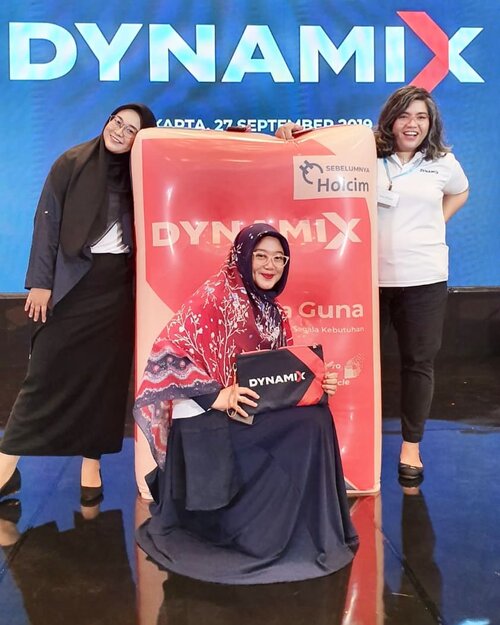 + View more details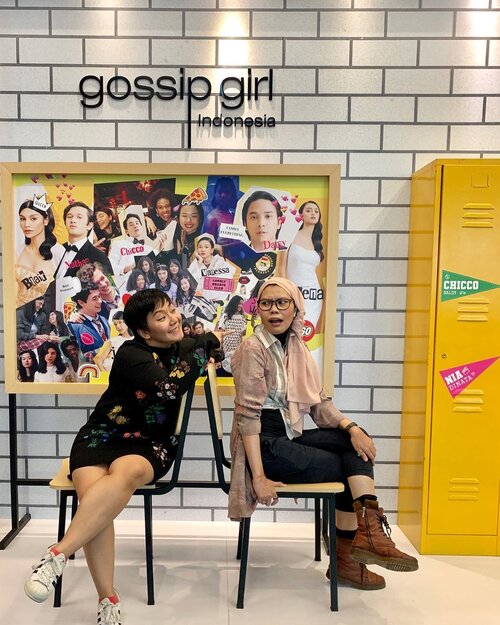 Gurls are complicated
.
.
Bisa curhat berjam-jam, tapi (seringnya) susah buat nerima kritikan. Ujung-ujungnya diem-dieman, kalo udah begini bisa jadi tanda-tanda ngambek 🥴
.
.
Berteman itu harusnya kurangi baper perbanyak laper, karena ada banyak sekali jajanan yang minta dicicipi. 🤤
.
.
Ngomongin gurls' friendship rollercoaster pertemanan Serena dan Blair di Gossip Girl tuh case study (astaga) yang gak habis buat bahan diskusi. Dari temenan yang udah kayak sodara, betrayal, toxic relationship, sampe ke "oh-ternyata-dia-gak-segitunya" ... yang ngikutin pasti can relate. Sebagai salah satu serial yang fenomenal, ketika kasak-kusuk bakal dibikin versi Indonesianya ooh everyone is waiting 😍
.
.
Dan hari ini @gossipgirlindo udah bisa dinikmati via @goplayindonesia looh!!! Beruntungnya dirikuu bisa duluan nonton, semua karena kebaikan hati kak @innath yang mengajakku 😘 Rejeki anak sosmed 🥰
.
.
Dengan nama @ibunia sebagai jaminan, ofkros GGI ini sungguh menyenangkan buat dinikmati: casts yang pas (yaolo sampe Om Rufusnya mirip banget sama @ariyowahab 😱) dan adaptasi ke jaman handphone berwarna masih jadi barang mahal ke era semua-mua digital. Surprisingly banyak talent dari masa lalu bangkit kembali. But the most of all udah pasti wardrobe-nya yang memanjakan mata. Aaak kusuka kusuka 🤩
.
.
Boleh banget buat jadi temen commuting atau nunggu yang kalo janjian bilangnya OTW padahal baru ngesot ke kamar mandi kakak! Tapi jangan lupa pake earphone ya biar ga ganggu orang di sebelahmu, kalo dia ikutan nonton sambil ngintip bilangin aja buat subscribe Goplay karena banyak tontonan bagusnya 👋🏻 .
XOXO 💋
.
.
Still wearing old clothes:
Outer from @fairyteeth
Scarf and stripe blouse @lindaleenk
Boots @carousell.id .
.
#clozetteid
#lifestyle
#ootd
#fashun
#fashioableme
#lovelypreloved
#instamoment
#instagood
#secondchance
#fashionableme
#fashionate

+ View more details

loading ...
Back To Top