loading...
Search
8 RESULTS FOR FRMADCOS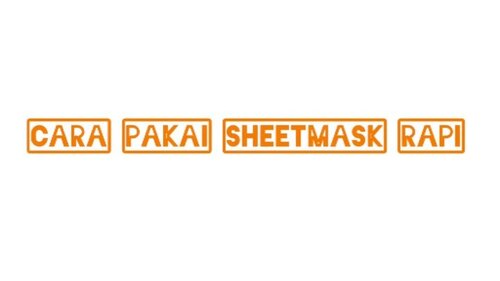 + View more details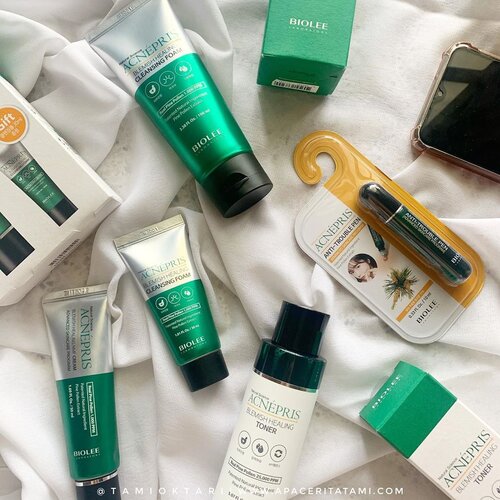 Udah pada tau brand @biolee_official? Jadi ini brand asal Korea yang fokus untuk kulit berjerawat. Ada 4 macam produk yaitu facial foam, healing cream, toner dan anti trouble pen.Review lengkapnya menyusul. Dan sepertinya aku bakal dahulukan review toner dan anti trouble pen nya😁👍
[email protected]
@frmadcos
#acneproblems
#clozetteid

+ View more details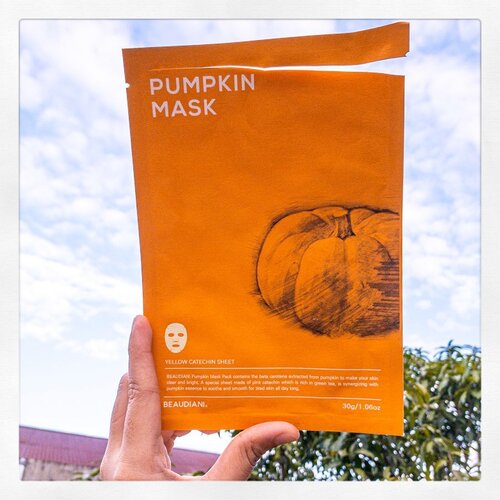 + View more details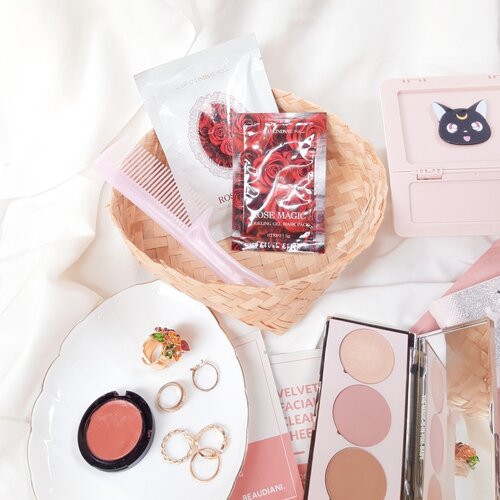 𝗨:𝗟𝗜𝗡𝗗𝗦𝗔𝗬 𝗥𝗼𝘀𝗲 𝗠𝗮𝗴𝗶𝗰 𝗠𝗼𝗱𝗲𝗹𝗶𝗻𝗴 𝗚𝗲𝗹 𝗠𝗮𝘀𝗸 𝗣𝗮𝗰𝗸🌷🌹This modeling mask pack is basically sheet mask that you build yourself.The U:Lindsay Rose Magic Modeling Pack is a gel-type pack that is used after mixing liquids and powders that are full of high-moisturizing nutrients.It says that rose extract with moisturizing nutrients helps to brightening and moisturize the skin. It contains rose extract, licorice, root extract, niacinamide, cica, and peptides..How to use:Put gel into container and put powder. Mix the gel and powder well. Apply the mixed pack to the face using mask brush. Its a lil bit hard and messy to apply, but im enjoy it. I wait like about 30 minutes until the mask was fully dry. then came the fun part, peeling it off 😂.I feel cooling effect after I apply this mask. The scent is like rose and neroli mist (I have reviewed it before). Not too strong. I noticed that it gives moisture and firming effect. I enjoyed using this mask in my mid day time. Rubber mask like this usually available at facial spa and treatment, so I really feel lucky to try this at home.Thank you @madforcos @frmadcosHave you tried modeling mask pack like this? ✨..
#clozetteid
#soconetwork
+ View more details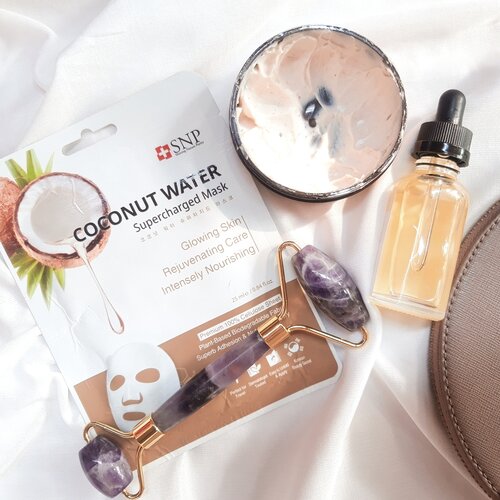 Happy Friday✨🖤I just want to watch new episode of Nancy Drew and drink my favorite coffee tonight. Whats your plan? And yeay! tomorrow is weekend🙊.. 𝗦𝗡𝗣 𝗖𝗼𝗰𝗼𝗻𝘂𝘁 𝗪𝗮𝘁𝗲𝗿 𝗦𝘂𝗽𝗲𝗿𝗰𝗵𝗮𝗿𝗴𝗲𝗱 𝗠𝗮𝘀𝗸 🌴🥥💧This mask is able to give the moisture balance back to weakened skin and softens rough, dry skin back to its original resilience. Star ingredient is Cocos Nucifera (Coconut) Fruit Extract (10ppm), deliver deep nutrients to the skin for a natural glow and some leaf extracts. It will leave your face hydrated, soft, and glowing...The material is very soft, high quality material. Silky texture made of Cupra Sheet and 100% natural cellulosic sheet. Give perfect adhesion to the skin so it can delivers active ingredients directly to the skin. Fit perfectly for my face. It has a nice scent and not too strong. The essence is not runny. I left the mask on for about 20 minutes. It was still plenty damp when I removed it. It had left my face moisturized and refreshed. Feeling plumpy and calmed my skin. Its a great mask to use after long-tired day or as midday routine at home...You can buy this product at @frmadcos 🛍 and use my discount codeThank you @madforcos 🖤@snp.korea.....
#clozetteid
#soconetwork
+ View more details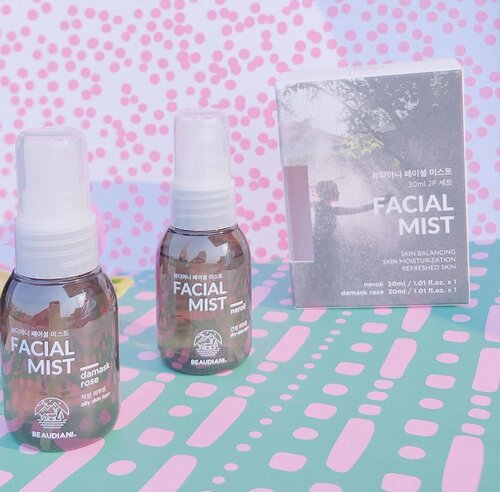 What's this? The cute mini bottle from @beaudiani @beaudiani_global 😍
BEAUDIANI FACIAL MIST 💧
Neroli (dry skin type)
Damask Rose (oily skin type)
How much do you need to face mist? for me, every day I definitely use face mist because I need extra hydration, instant freshness, and so it's not easy to sleepy😁
What are the advantages of face mist Beaudiani? first of all I was quite impressed with the ingredients because for me this content was quite unique and I just met this product 😍
It uses citrus aurantium dulcis flower oil helps for dry skin and a base of carrot seed oil which helps to make skin healthy. Its full moist and continuous moisturizing makes tired skin moist and healthy. Also, delicate citrus aurantium dulcis flow er oil (neroli oil) fragrance helps to uplift the mood. Is perfect for me who is moody 😆
Which of these two variants am I using? I use both! because in today's weather, my skin is easily dehydrated and the first aid is to use face mist. And also when going to reapply and after reapply sunscreen I usually use face mist for extra freshness and to boost my mood 🎀
I want to know how you use face mist, tell me 🥰
대단히 감사합니다 @madforcos ❤️
#beaudiani
#beaudianiglobal
#madforcos
#madcos
#frmadcos
#facemist
#skincare
#makeup
#beauty
#clozette
#clozetteid
#skincarecommunity
#skincareblogger
#skincareblog
#abskincare
#abcomunity
#abblogger
#kbeauty
#kbeautyblogger
#kbeautyblog
#skincareblogger
#beautybloggerindonesia
+ View more details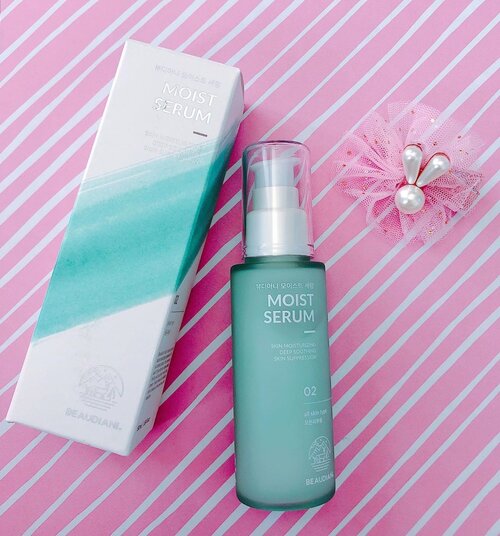 Annyeong 촉촉 스킨 hunter 🔎💧 @beaudiani_global @beaudiani MOIST SERUM
REFRESHING and MILD ESSENCE
SKIN MOISTURIZING, DEEP SOOTHING, SKIN SUPRESSION
If you a newbie of kbeauty, you'll confused with naming emulsion, essence, serum. Let me tell you, in kbeauy, layering skincare is about step by step using skincare from the mildest to the thickest ter texture. This basic principle.
Personally, I used this product on moisturizer slot and give me extra hydration because I used 2 layers. The texture is gel cream easy melt on skin, milky white colour a little bit transparent, hint citrus orange scent, fast absorb and non sticky feeling. I used in AM PM and so light texture.
Contain micro silk moisture capsule technology, soothe the skin and intensive moisture effect. My skin feel so smooth like using pore primer.
The packaging is sturdy, elegand, and cutie with colur combination 😍 and the Ingredients is so interesting
They claim is for all skin type. And I feel comfortable using it even though my skin is breakout and is a good thing. This product will not trigger a breakout 😍
You can buy this product at @frmadcos and get 30% discount if using my code 🛍
And special thankyou for @madforcos
#madforcos
#frmadcos
#beaudiani
#kbeauy
#abskincare
#abcommunity
#abblogger
#idskincarecommunity
#skincarecommunity
#kbeautyblog
#kbeautyblogger
#kbeautybloggers
#skincareblog
#skincareblogger
#clozette
#clozetteid
#skincare
#makeup
#beauty
+ View more details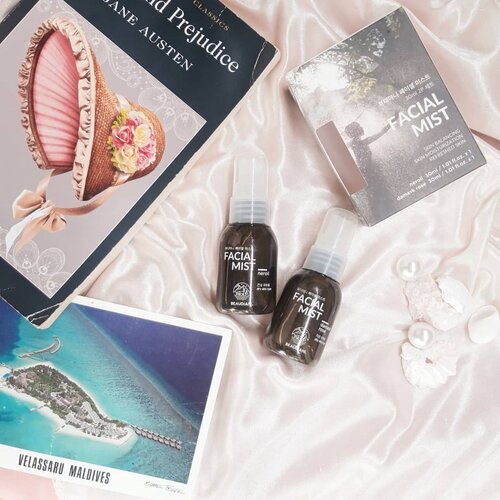 Need something refreshing for your face? I suggest you with this facial mist. Beaudiani Facial Mist, comes with 2 type Damask Rose (oily skin) and Neroli (dry skin). The natural ingredients help to strengthen the skins natural barrier and boost moisture levels...Come in handy 2 small bottles in one package, green themed bottles (so natural)Claims ☀️ for skin balancing, moisturizing, and refreshing skin. Small size so its good to carry wherever you go and need something refreshing throughout the day. For me, I prefer the Neroli Facial Mist for the scent, since its not too strong like the rose. My skin feels moist and fresh. The spray is also easy to use and spreads well for my face. The neroli also contains glycerin which is a very effective moisturizer on skin. It absorbs water from air reducing dry and dull patches on yourskin. I suggest for dry skin with this one. The Damask Rose, for me the scent is too strong after spraying the mist but it will be decrease after sometime. When my skin feels balance and not dry I prefer to use this. Did not cause breakout for my face. I like to bring one of them when I go outside...You can purchase K-Beauty products on
www.madforcos.com
and use my link ARUMDWNS001 to get 30% off your cart @frmadcos @
[email protected]
you tried this facial mist? Whats your favorite facial mist? Lemme know 💕
#clozetteid
#soconetwork
+ View more details

loading ...
Back To Top