loading...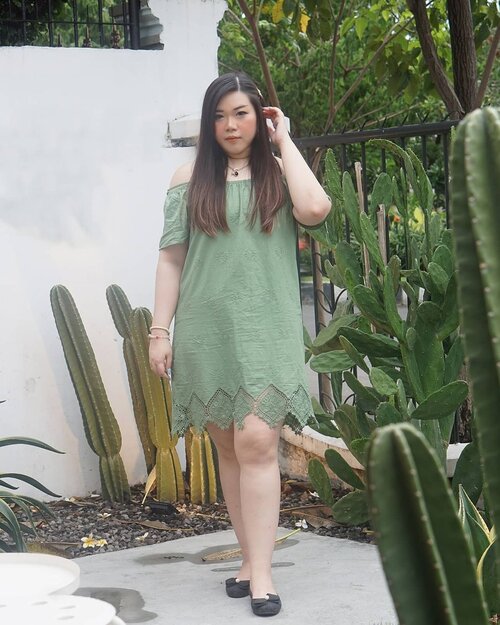 Loads of you love this dress, it was a treasure found at a bargain store called Alexis (it's in TP and GC, dunno if it has branches anywhere else) which sells odd imported goods (it's not vintage/second hand but i think it sourced sale items from various places as you can find Japanese brands a lot and i even found Kris Jenner's brand's blazer once!).
I bought quite a lot of things here and i like to check in whenever i'm in TP/GC because once in a while you'd find a gem like this at ridiculously low price (this dress was a Japanese brand and sold at 60k).
PS : I can never remember the store's name but as it has the se name, i googled a famous nightclub near Jakarta apartment whenever i try to remember the name 🤣.
#ootd
#ootdid
#clozetteid
#BeauteFemmeCommunity
#notasize0
#surabayainfluencer
#personalstyle
#effyourbeautystandards
#celebrateyourself
#mybodymyrules
+ View more details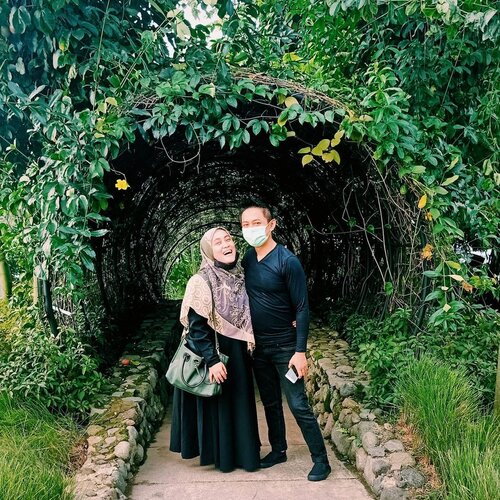 + View more details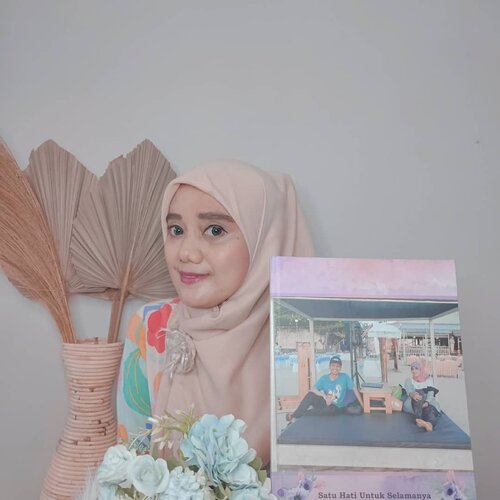 Aku yang hobby foto mulai dari OOTD sampai foto keluarga dan biasanya memori di HP full. Nah sekarang cetak lebih mudah dan simpel hanya lewat aplikasi dan kirim hasil foto kita. Setelah itu tunggu deh tinggal dikirim ke rumah hasil cetakan foto di @id.photobook. Hasil kertasnya bagus dan kece banget euy trus kemaren aku pesan kalender juga dan ada foto2 kita. Nanti aku review detailnya di blog yah bagaimana cara pesannya. ••
#review
#idphotobook
#cefakfoto
#clozetteid
#GC29ThursdayL
ûvś
#il
ιkeყou
+ View more details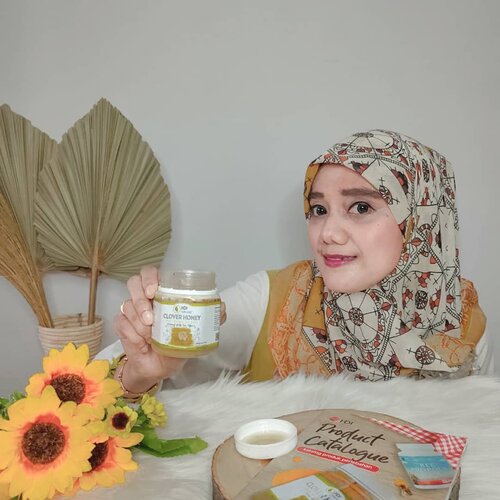 Immune boster selama Pandemi aku selalu konsumsi Clover Honey. Clover Honey ini mengandung BeePollen dan madu murni yang berasal dari bunga clover dimana sudah dinyatakan sebagai madu terbaik oleh peternak lebah diseluruh dunia. Clover Honey: • Mengandung Royal Jelly.• Kandungan BeePollen yang kaya akan nutrisi . • Kandungan air hanya 17% sehingga bakteri sulit berkembang di madu. •Tanpa proses pemanasan atau penyaringan sehingga kaya akan kandungan enzim dan nutrisi yang tinggi. Manfaat Clover Honey : • Sumber Energi .• Meningkatkan daya tahan tubuh. Meredakan sariawan,panas dalam dan radang tenggorokan dan masih banyak manfaat lainnya. Honey Bee Pollens merupakan makanan terbaik ke 2 didunia (Makanan terbaik pertama adalah ASI). Karena kandungan vitamin yang terdapat dalam Honey Bee Pollens ini sangat lengkap yaitu terdapat 18 jenis Asam Amino, Mineral,Karbohidrat, Vitamin dan Enzim.Untuk review lebih lengkap soon aku bahas di blogku yah
#madu
#cloverhoneyHDI
#review
#clozetteid
#GC29ThursdayL
ûvś
#il
ιkeყou
+ View more details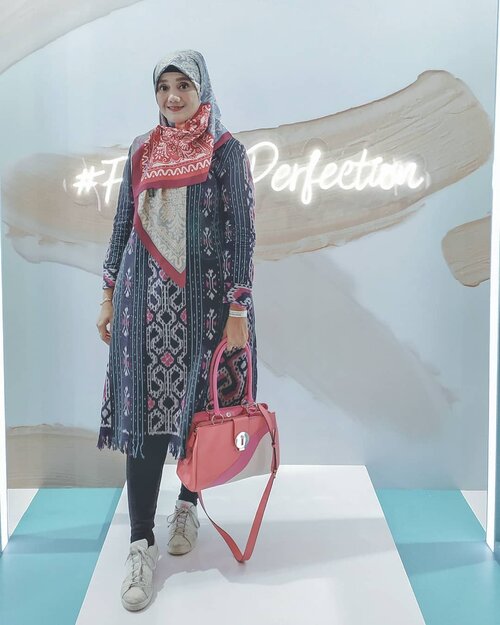 Aku pecinta fashion oleh karena itu aku selalu uptodate dalam berfashion untuk travelling, hangout apalagi untuk kerja.
Kali ini aku pake baju dari Kain tenun khas Lombok yang aku jahit, sebelum pandemi aku selalu menggunakan setiap hari jumat. Habis pulang kerja jadi bisa langsung hangout kalo menggunakan baju model begini.
Yuk kalian share ootd kerja kalian @tatisuherman @anisa.dee @vharanie @resicute @liza_zah . Sebelum upload ootd
#GayaKerjaHariIni
kalian harus langganan dulu ke *500*46 # karena banyak informasi seputar pekerjaan termasuk lowongan kerja.
@hip500 @tloker_info @telkomsel.
#clozetteid
#likeforlikes
#ootdhijab
#gc
Вторниквибрация
#Pkrz_
백하티
+ View more details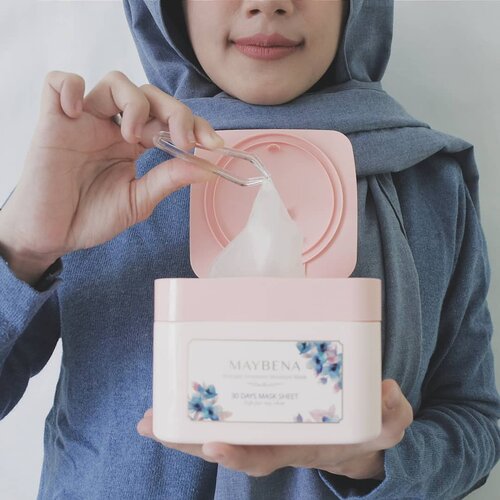 🌟 Only for Sheet Mask Junkies! Maybena Multiple Intensive Moisture Mask 🌟
---
Who loves sheet mask and even willing to use 1 pack a day? Then @maybena_official 30 Days Mask Sheet Multiple Intensive Moisture Mask is the right choice for you!
Key ingredients are Hyaluronic Acid, Peptide, Ceramide, Panthenol, and Tea Tree Leaf Extract. Basically this is for all skin types. Without further ado, here's my quick review on the product!
---
PACKAGING - Designed like a tissue box, it's practically less-plastic-waste unlike conventional sheet mask
#ZeroWasteLiving
❤ Contains 30 packs of sheet mask, your monthly supplies of sheet mask. Comes with a pincher to pull out the masks. Very efficient.
TEXTURE - The sheet masks are considerably thin & light, and adheres well so skin will absorbs the essence nicely. The size is perfect for those who have small face like me. It is hard to find a perfectly fit sheet mask like this 😍👍 FRAGRANCE - Subtle floral scent. Not too much but pretty noticeable.
AFTERMATH - This provide long lasting moisture on my normal to dry skin. A little bit tacky for a while after application, but leaves face hydrated for the rest of the day. I even try to only use this mask and no skincare at all for a day and my face didn't feel dry. This is pretty good too for hydrating face after exfoliating.
Overall, i LOVE Maybena Multiple Intensive Moisture Mask. This is a must have for dry skin types. With only 1 box of this, no need to buy a bunch of sheet mask!
You can buy this for Rp272.000 (and it means only Rp9.000 per sheet!) on my Charis Shop here 👉 Multiple Intensive Moisture Mask
https://hicharis.net/annisapertiwi/GcC
👈
#Maybena
#MultipleIntensiveMoistureMask
#mask
#CHARIS
#hicharis
@hicharis_official @charis_celeb
#charisceleb
#vsco
#clozetteid
#skincare
#skincarejunkie
#skincareenthusiast
#skincarereview
#kbeauty
#kbeautyjunkie
#kbeautyenthusiast
#beautyjunkie
#beautyenthusiast
#beautyblogger
#beautybloggerindonesia

+ View more details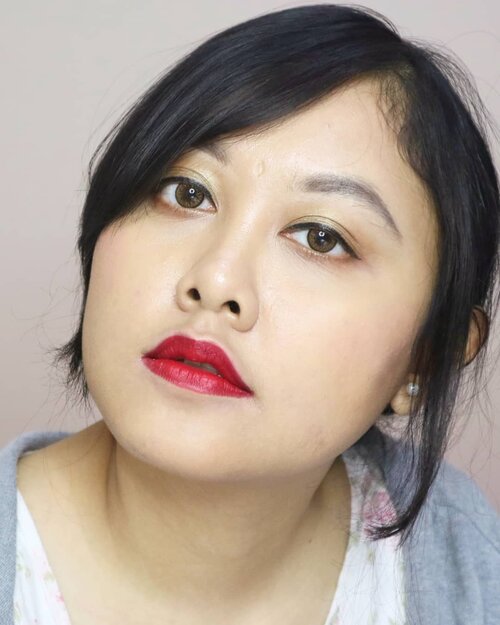 + View more details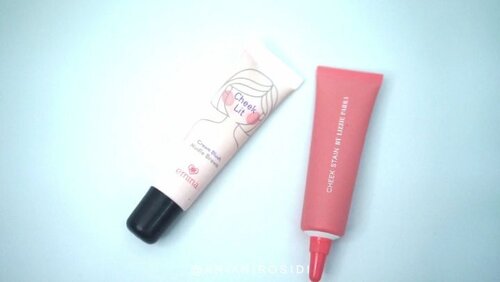 + View more details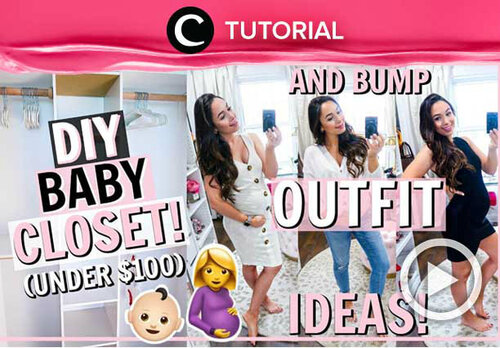 Mempersiapkan lahirnya si Kecil? Intip DIY Baby Closet di:
http://bit.ly/2GcMeWR
. Video ini di-share kembali oleh Clozetter @aquagurl. Lihat juga tutorial lainnya di Tutorial Section.

+ View more details

loading ...
Back To Top