loading...
Search
51 RESULTS FOR GHOST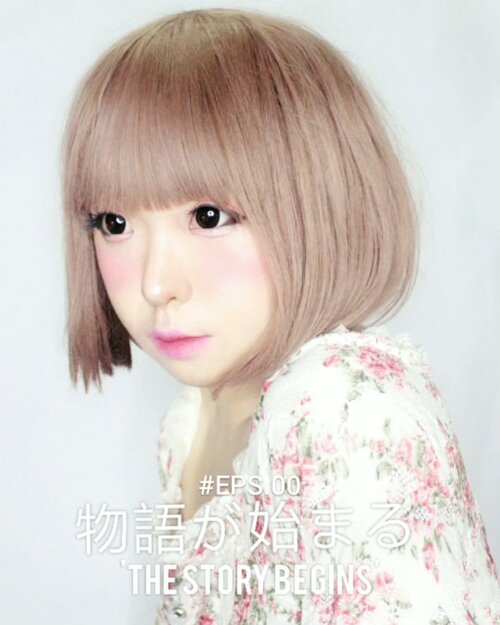 Hingga pukul 02.43 dini hari tadi, aku masih melanjutkan tulisanku tentang apa yang belum pernah kuceritakan pada dunia. Tentang apa yang hanya tersimpan di diary sejak tahun 2015. Tentang sejarah dan 'mereka' yang tak kasat mata. Dan aku yang hanya memendamnya sendiri, berjanji bahwa suatu saat aku harus menceritakannya kembali.
.
Memang tak ber-latar belakang di Indonesia, namun aku akan menceritakannya dengan 'gaya' Indonesia.
.
Ada banyak tulisan bersambung yang mudah dipahami dan tak banyak mengandung diksi. Jadi, tenang saja.
.
Sejak duduk di bangku sekolah dasar aku memang sudah terbiasa menulis, menghidupkan kisah tanpa banyak berceritera lewat suara. Seorang introvert tak menyukainya.
.
Kalau kau rajin membaca majalah nasional tahun 2000-an keatas, mungkin kau pernah membaca karyaku berupa cerita dan puisi hingga ilustrasi tanpa mengetahui siapa aku - anonim yang enggan menyebutkan nama pribadi. Tak jarang aku menerima surat tanda salam yang hampir setiap minggu diantarkan oleh pak pos kala itu. Menjadi ketua jurnalis dan mading sekolah juga tak pernah membuatku jengah menulis dan berekspresi dengan warna. Namun sejak aku fokus pada dunia kecantikan, sesaat aku melepaskan raga dibalik pena. Maaf. Ijinkan aku memulainya kembali.
.
Aku lebih pandai mengisahkan nuansa, supaya para pembaca bisa ikut merasakan menjadi sosok yang kusebut 'Aku' dalam setiap tulisanku.
.
Aku akan mengunggahnya secara berkala, Menggunakan sudut pandang orang pertama dengan bahasa yang sederhana dan lebih menggambarkan nuansa. Kuharap kalian bisa terbawa dalam kisah lama yang akan kusampaikan melalui rangkaian kata. Itu memang gaya menulisku. Nikmati saja dalam imajimu.
.
Setiap momen yang kuabadikan juga tak mengikuti teori fotografi, tapi naluri untuk menciptakan foto yang mampu menceritakan suatu kisah dibaliknya. Menurutku, foto harus bisa berbicara
.
Aku tak menyebutnya konten, namun hanya ingin berbagi kisah yg sayang jika tak disampaikan pada kalian yang selalu menanti cerita klenik bernuansa klasik, dengan bumbu edukatif berbasis budaya.
.
.
.
#writer
#GhostStory
#thestorybegins
#story
#mystery
#japan
#JapaneseBeauty
#makeup
#kawaii
#beauty
#makeup
#clozetteid
  #メイク
+ View more details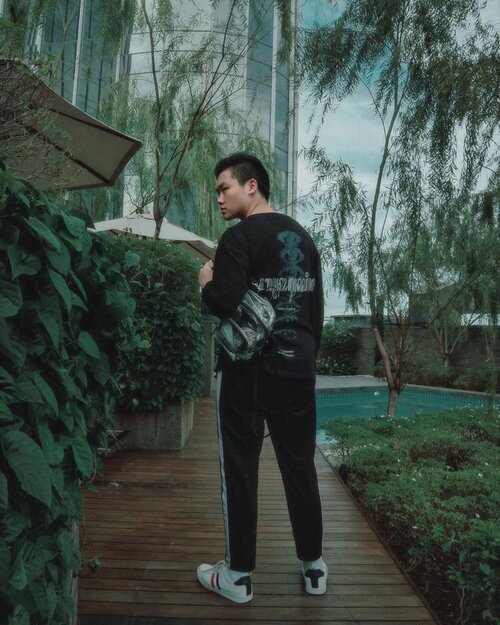 + View more details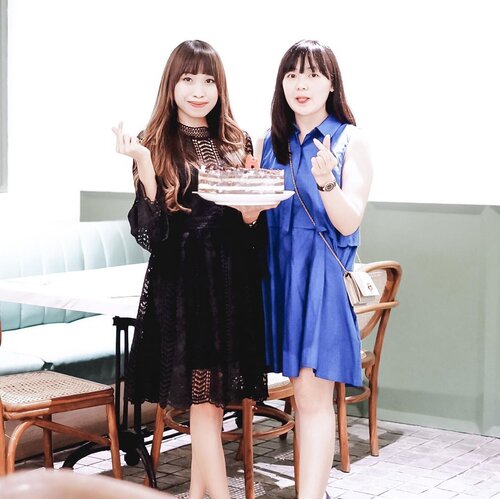 Captured some of the best moment in my life 💞
-
I'm old enough to have a glam party. But, I'm so thankful I can celebrate my 27th birthday party with them 😍
Thank you uda di bela"in kasi surprise, ada yg perjalanan jauh dr timur ke barat (dalam arti sebenarnya juga) dr Kupang ke Surabaya. Thank you always be there every time in need you gaes.
-
I hope you enjoy my treat and feel the happiness that I feel. Sorry, kl mgkn ada kurang" ato hal" yg tyda berkenal di hati kalian.
Thank you juga buat temen" yg sampe susah" bela"in kirim kado. Temen" juga yg ucapin satu persatu di tanggal 6 kmrn. Mskpn ak ga bisa tag satu. But, seriously guys, I'm feeling lucky and so thankful to have you all.
-
I hope our friendship is last long until we all become a cute ghost 👻
.
.
.
#clozetteid
#birthday
#birthdaygirl
#tephbirthday
#stylediary
#oufitpost
#stylegoals
#whowhatwear
#IGoutfit
#revolveme
#outfitidea
#stylecollective
#bloggersurabaya
#bloggerjakarta

+ View more details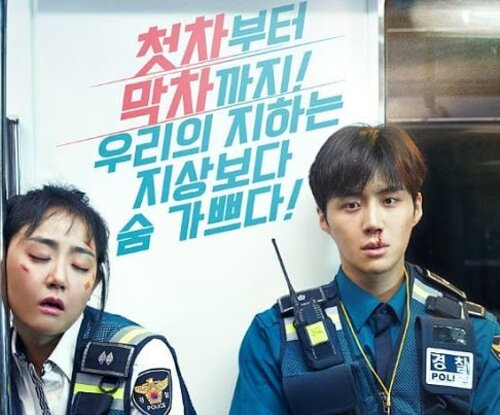 + View more details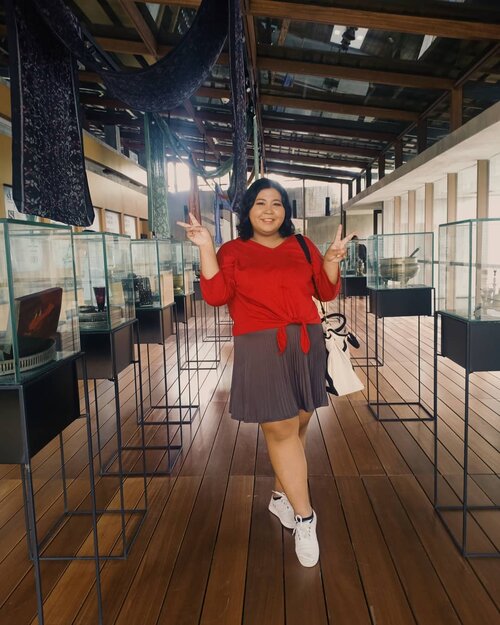 + View more details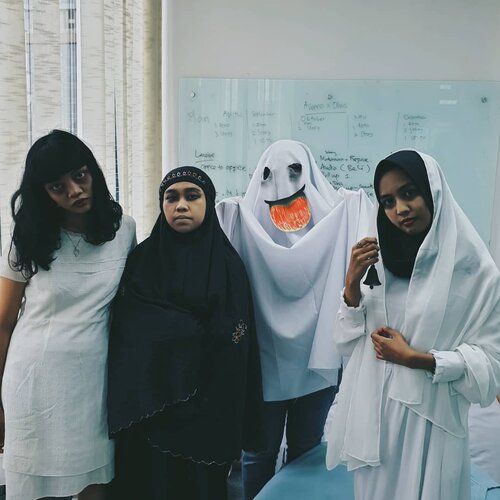 + View more details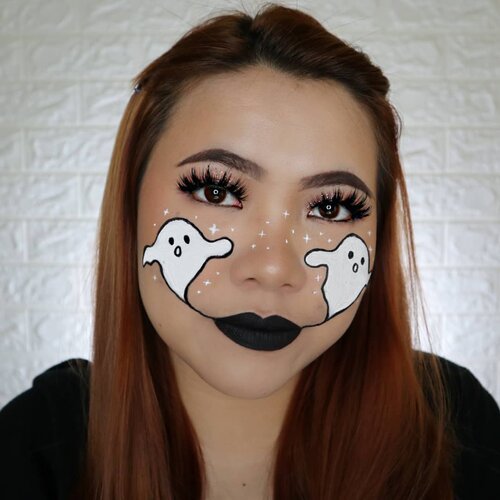 + View more details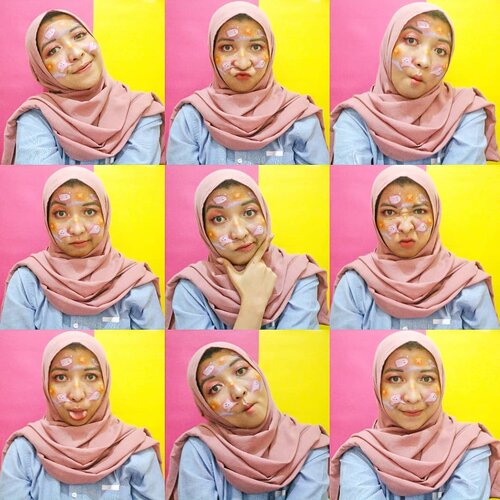 + View more details

+ View more details

loading ...
Back To Top