loading...
Search
16 RESULTS FOR GLANCE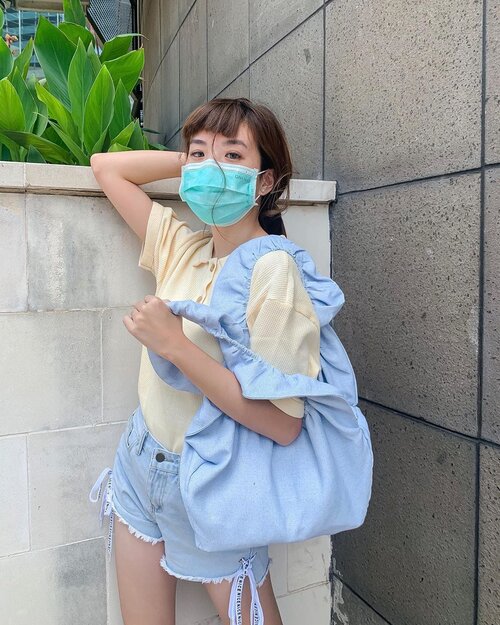 + View more details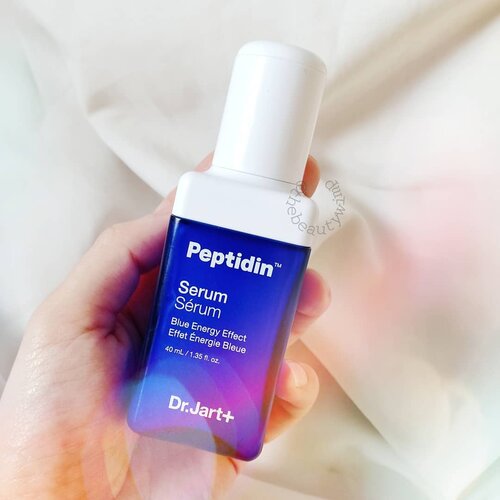 WHATS YOU CURRENT GO-TO SERUM?Dr Jart Peptidin Serum (Blue).Today has marked the first 3 weeks since i used this serum religiously am & pm. As someone whos already reached late 20s the big peptidin title attracts me. Hence, after I finished TO Buffet, i gave this peptidin serum a shot.Packaging-wise, i thought it would come in a glass bottle (regarding its price) but no, the serum packed in a doff sturdy plastic bottle with white twist-off top and a dropper that is dispensed when it's pressed.Texture wise, it is super lightweight serum with runny / watery like texture. It looks transclucent in a glance but when i look closer it has a tad blue hue to it. I love the formula that absorbs into the skin so quick with no residue and tackiness. I noticed a faint and light citrus-y smell which actually is relaxing at some points. It does what it claims, that it makes my face feels smoother when i touch it. For fine lines, the result might be still minor but honestly i dont mind as peptides is supposed to be a long-term. .Oh and yes, this Dr Jart Peptidin serun has another one in pink bottle. Just in case you're wondering, in peptide terms, yes they are the same. However, i noticed there's some differences in other ingredients and extracts. The pink one is supposed to be for oily skin as it contains Alcohol whereas blue one doesn't. .@drjart@drjart_kr @drjartid.
+ View more details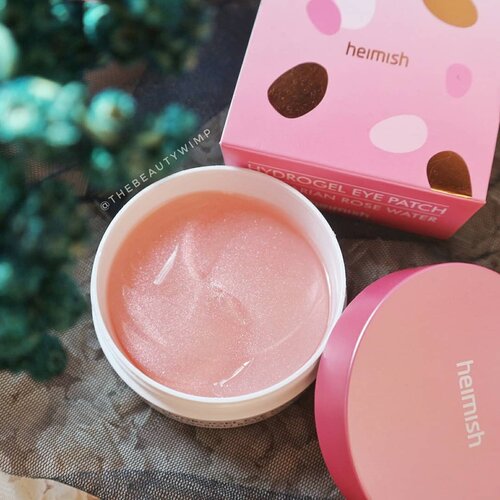 Most of the first impressions i get on this product is ; " tak pikir panganan tadi " lol which is actually understandable as it looks like piles of jelly in a glance.@heimish_korea HEIMISH HYDROGEL EYE PATCH comes in pinky glittery gel patches soaked in serum/essence solutions which are vvvery convinient and easy to use (sekali pake - buang).I've given them a try for like 2 weeks or so, and so far so good. This product is PARABEN, SILICON, and ALCOHOL FREE.As someone who has fine lines problem,I love how it contains Adenosine and Niacinamide as anti aging properties. And for those who want to brighten under eye area, Niacinamide also works as good for brigthening. Not to mention, it also has Centella Asiatica as their star ingredient.On a side note though, it contains fragrance.I honestly would suggest this product for those who often wake up in the am with major puffy eyes, bcs the patches give your eyes area that cooling and soothing sensation. For me personally, my major prob is fine lines and on this case these eye patches give my under eye area extra hydration. But cant say much about it, as reducing fine lines is not just within weeks. This product is also claimed as multi-functional patches, hence i often use it on my smile lines lol hoping its going to help abit.Once on, they do adhere to the skin nicely and do not fall off. Conclusion? Im so enjoying this product as it makes me look more awake and my under eye area feels so supple.Where to buy :@ivabeaute.idThanks heaps mba for the opporunity! ❤
+ View more details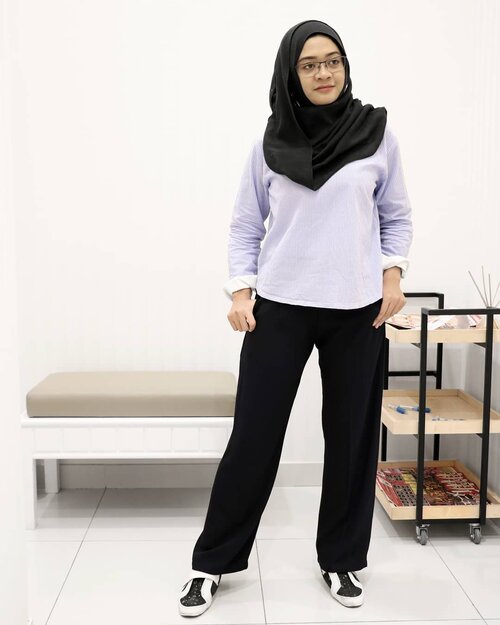 + View more details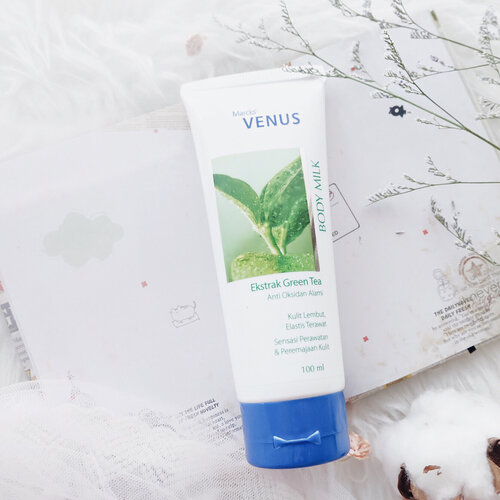 Marcks' Venus Body Milk —
with green tea extract 😍
.
At a glance, this body milk has a same texture like body serum (on my previous post). So, when you touch and rub it, the gel will change like a liquid 👌🏻
.
Easy to absorbed on skin
Good moisturizing
The smell of milk will come out after dry (1st rub smell is 100% green tea fragrance)
Containing a green tea extract as antioxidant
Smooth and give the fresh sensation
.
Don't forget to use it twice a day guys 🌻
.
.
.
#clozetteid
#review
#marcksvenus
#bodymilk
#potd
#flatlay
#blogger
#bloggerindonesia
#뷰티블로거
#대한민국
#서울
#제주
#유행
#라이프스타일
#구성하다

+ View more details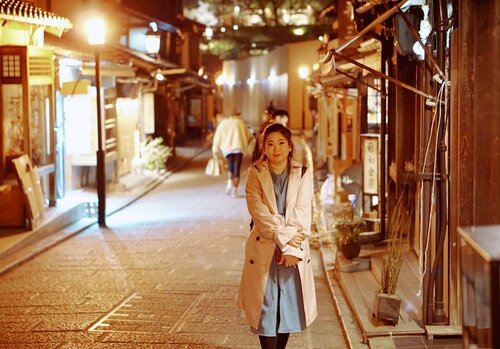 Evening at Ninenzaka area, where the street lights are dimmed adding another dimention of romance in the air.
Homes here are still holding traditional design and value, it's not just a reminder of a goof ol' days but a preserved of culture. .
.
There's one of a kind Starbuck here just around the corner, that looks more like a Tea House than trendy coffee house. .
Every store closes around 8 PM here and most of the store are homes to the owner, no wonder there's warmth in every glances. .
.
#ninenzaka
#Japan
#Kyoto
#traditional
#tradition
#Clozetteid
#rich
#value
#streetstyle
#dimmedlights
#spring2018
#travel
#romance
#love

+ View more details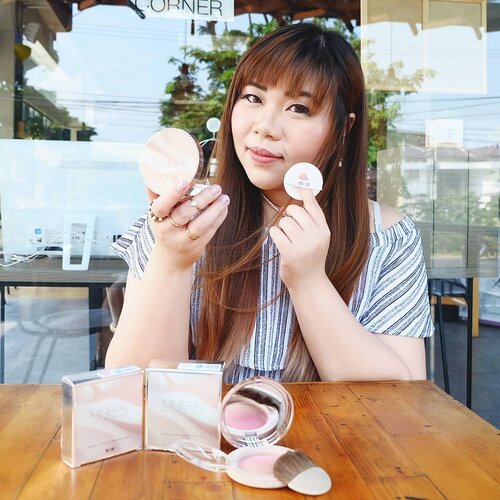 + View more details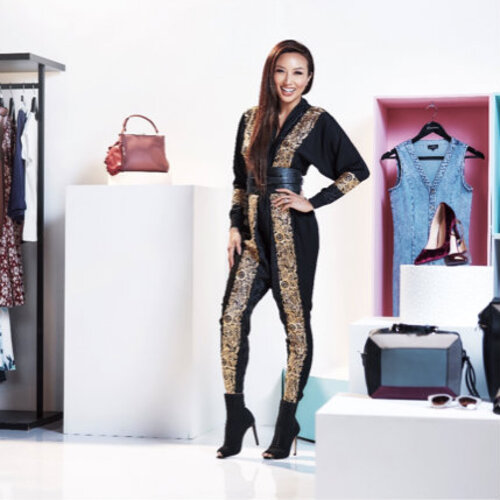 Acara How Do I Look? Asia musim ini kembali melakukan makeover kepada.... 8 orang fashion victims!...
Makeover series terkemuka, How Do I Look? Asia kembali lagi di tahun ini. Acara yang ditayangkan di DIVA TV Channel ini masih kembali mengatasi beragam fashion crimes bersama host sekaligus executive producer Jeanie Mai.
Simak juga artikel menarik lainnya di Article Section pada Clozette App.

+ View more details

+ View more details

loading ...
Back To Top