loading...
Search
28 RESULTS FOR GLITTERGLOWREVIEW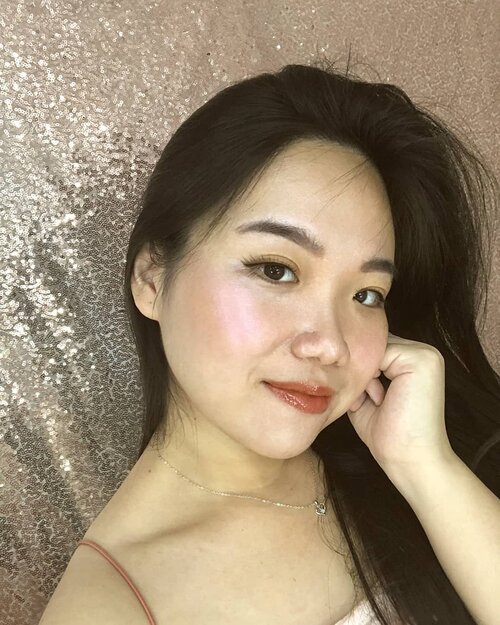 + View more details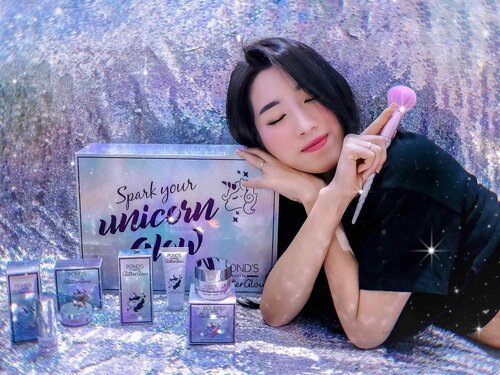 + View more details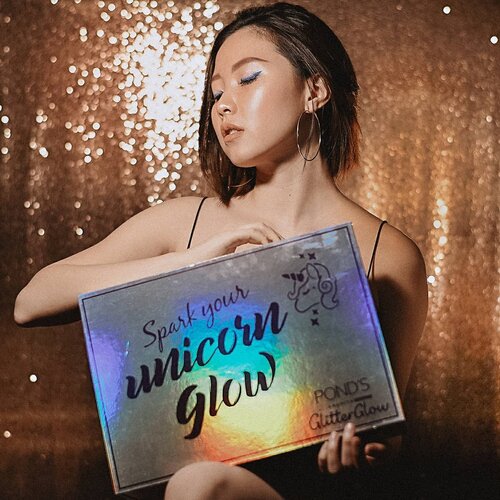 Make today a glitter field. Silau sendiri sama glass skin aku. Disini aku pakai SEMUA produk
#PondsGlitterGlow
@pondindonesia x @architasiri Specially crafted to serve as a reminder that we are surely
#BornUnicorn
🦄✨ Parah sih, I Couldn't ask for more. Glitterfreaks wajib coba! Peel off masknya aja tuh afternya berglitter bayangkan mau nangis bahagia bole ga? Then prep your skin with Illuminating Cream, bikin wajah jadi ada efek holo-nya. Kalau ditimpa foundi bakal jadi glass skin kayak aku. One of my favourite is Glitter Moisture Stick. Bentuknya seperti stick blush dengan warna soft pink buat nambahin efek holographic di hidung dan cheekbones. Last but not least, Glitter Duo Powder yang punya 2 warna : Purple dan Yellow. Aku pakai untuk highlight area mata, pipi, dan hidung. Semuanya daily-use friendly dan gemes banget packagingnyaaa swipe left 👉
Unboxing and review on Snapgram⤴
Maaciii @samseite udah fotoin aku. Kamar rasa panggung Vegas 😆✨
#GlitterGlowReview
#ClozetteID
.
.
.
.
.
.
#glitterglow
#glitterglowreview
#pondsxclozetteid
#pondsglitterglow
#makeup
#glassskin
#unicorn
+ View more details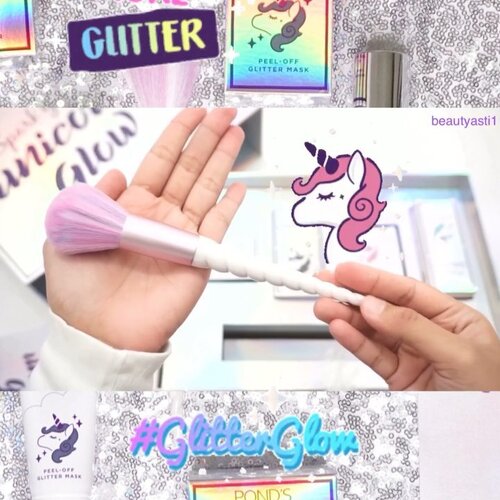 Siapa yang udah beli dan cobain produk terbarunya @pondsindonesia yang
#PondsGlitterGlow
Ko pada salfok sama Unicorn brush nya ya 😁.. Cek video lengkapnha di youtube channel beautyasti1 ya 🌍 ..Ku fav banget sama illuminating cream nya yang bisa bikin kita ready to go tanpa harus pakai bedak lagi dan pastinya moisture stick yang bisa dijadiin blush on or highlighter. Kalau kamu pengen coba yang mana nih?
#BornUnicorn
...
#SparkYourUnicornGlow
#ClozetteID
#Unicorn
#GlitterGlowReview

+ View more details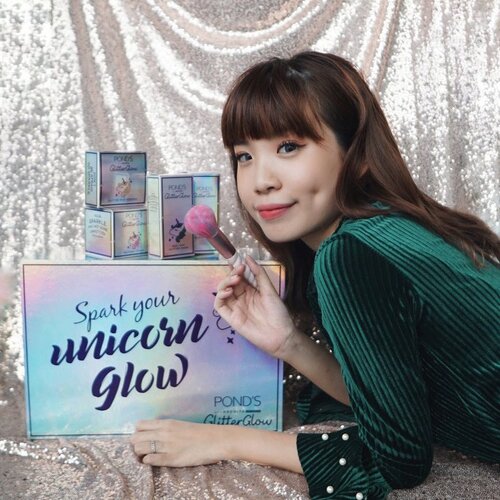 Attention glowgetters and glitterfreaks ⭐️🌟✨.. It's time to channel your inner unicorn 🦄 ! Introducing the
#PondsGlitterGlow
which is finally here ! Swipe to see the whole product range in this series :) or you might have seen it on my IG stories. Oh well, when I first received the package I can't help but adore the cute packaging.
#SparkYourUnicornGlow
with their glow peel off mask, illuminating cream that leaves your skin looking effortlessly glowing, duo powder for an instant holographic look and moisture that creates a dewy wet glitter effect. Can't find a single reason not to love this collection. My fav goes to the moisture stick which is great to make your makeup look dewy and healthy giving off an natural glow!
#BornUnicorn
#glitterglowreview
...
#exploretocreate
#style
#clozetteid
#collabwithstevie
#unicorn
#beauty

+ View more details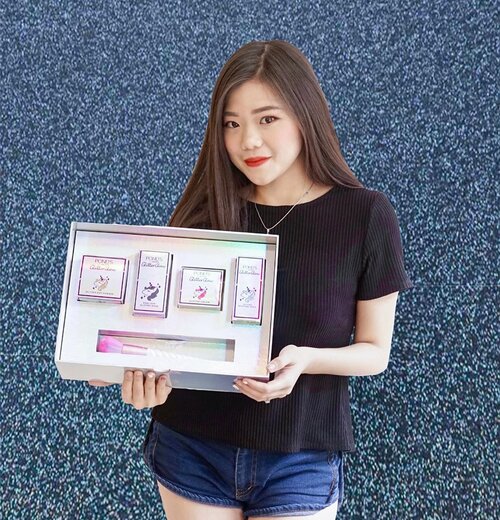 Finallyyy bisa cobain POND'S LIMITED EDITION
#GlitterGlow.
Rangkain lengkap
#GlitterGlow
terdiri dari Glitter Cream (moisturizer supaya glowing), Glitter Moisture Stick (blush on yang memberikan efek holografik), Glitter Duo Powder (powder dua warna yaitu Purple & Yellow) and Peel Off Glitter Mask (masker wajah supaya tetap glowing). Efek glowingnya itu bagus banget sih, really love this products. You guys have to try this 👌🏼.Don't be afraid to sparkle wherever you go! 🦄
#BornUnicorn
#SparkYourUnicornGlow
#PondsGlitterGlow
#GlitterGlowReview

+ View more details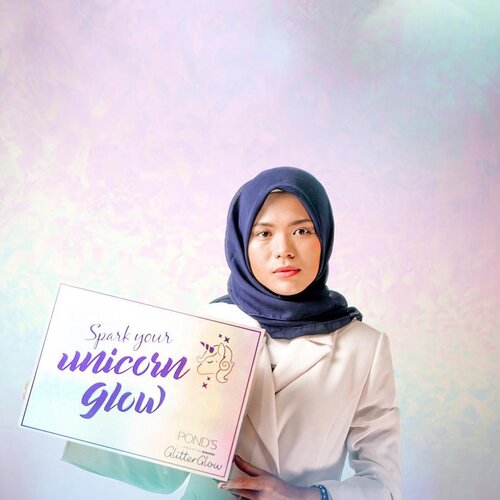 Finally, aku punya juga
#PondsGlitterGlow
yang udah bikin penasaran para beauty enthusiast!
Dan buat kalian glitterfreaks, you need to try this. Semua produknya bakalan bikin kalian makin glowing dan blink-blink 😍
Sebagai masker addict, Peel Off glitter mask ini, masker terunik yang pernah ku coba. Cara pakinya gampang banget dan beneran ada glitter nya gitu loh.
Takjun juga sama Glitter Cream nya, dia tuh krim moisturizer yang didalamnya ada glitternya. Jadi selain memiliki fungsi utk menjaga kelembaban kulit wajah, glitternya juga memberikan kesan glamour and healthy skin.
Glitter stick & duo powder nya sukses bikin wajah kita makin merona karena kedua produk ini memberikan instant holographic look.
Sudah ku buatkan seri unboxing dan looknya juga di video terpisah. Tinggal nunggu publish aja 😍👌
#BornUnicorn
#SparkYourUnicornGlow
#PondsGlitterGlow
#GlitterGlowReview
#cicidesricom
#beautyblogger
#clozetteid
#momblogger
+ View more details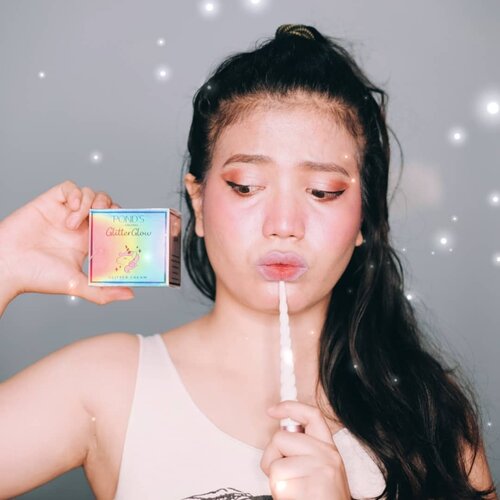 "Excuse me... do you see my unicorns? I think I lost them" 😣.Seru banget nih, 
#PondsGlitterGlow
akhirnya masuk ke Indonesia! Nggak perlu lagi susah nitip ke Bangkok, bebb... Penggemar Unicorn dan efek glowing hinyaiii manjah pasti gemezzz sama keempat produknya @pondsindonesia1. Peel-off mask yang berfungsi mencerahkan sekaligus mengecilkan poti-pori2. Illuminating cream yang melembabkan dan memberikan efek kilau yang soft3. Duo powder holographic yang fungsinya mirip highlighter4. Moisture stick untuk efek glitter pink merona. This one is my favorite! ❤️.
#BornUnicorn
#SparkYourUnicornGlow
#GlitterGlowReview
#ClozetteID
+ View more details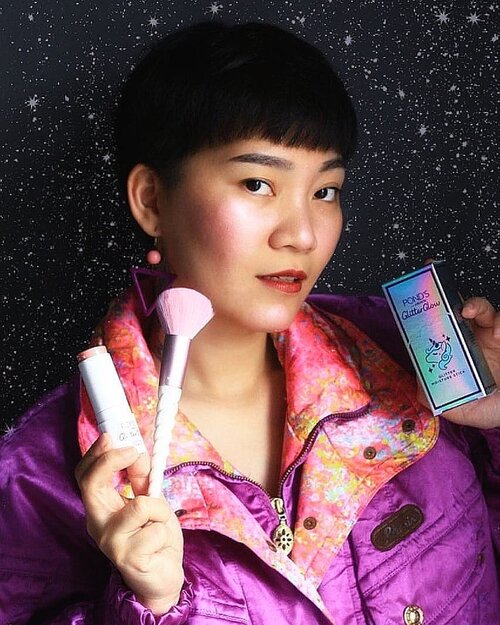 Nama : Feli | Cita-cita : pengen glowing macam Edward Cullen kalo kena matahari 😍Dan cita-citanya kesampean berkat
#PondsGlitterGlow
!!! Ga perlu ngebet jadi vampire kek Bella Swan, tinggal pake peel-off glitter mask, terus lanjut glitter cream'nya, glitter duo powder yang bikin instant holographic look, and my fav glitter moisture stick!!! Dijamin glowing seketika macam lagi jatuh cintaaa ❤
#SparkYourUnicornGlow
#BornUnicorn
#GlitterGlowReview
#ClozetteID
@pondsindonesia
+ View more details

loading ...
Back To Top