loading...
Search
1,468 RESULTS FOR GLITTERS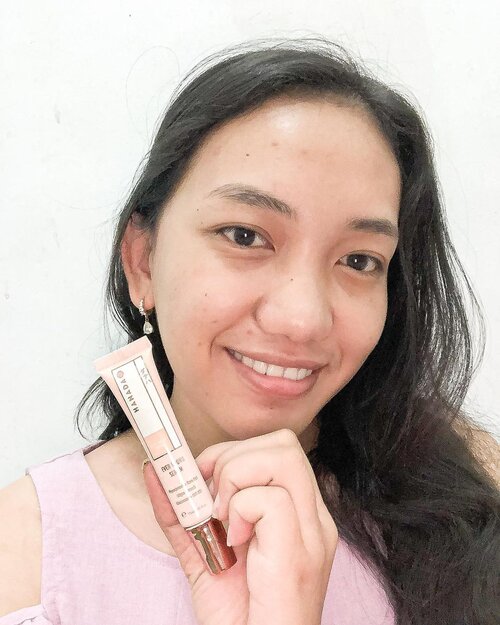 ✨🪴 𝗘𝘃𝗲𝗿 𝗬𝗼𝘂𝗻𝗴 𝗦𝗲𝗿𝘂𝗺- @hanadaindonesia ✨🪴𝘚𝘦𝘭𝘢𝘪𝘯 𝘳𝘦𝘨𝘦𝘯𝘦𝘳𝘢𝘴𝘪 𝘥𝘢𝘯 𝘮𝘦𝘮𝘶𝘥𝘢𝘳𝘬𝘢𝘯 𝘨𝘢𝘳𝘪𝘴 𝘩𝘢𝘭𝘶𝘴 𝘢𝘵𝘢𝘶 𝘬𝘦𝘳𝘶𝘵𝘢𝘯, 𝘌𝘷𝘦𝘳 𝘠𝘰𝘶𝘯𝘨 𝘚𝘦𝘳𝘶𝘮 𝘴𝘢𝘯𝘨𝘢𝘵 𝘤𝘰𝘤𝘰𝘬 𝘶𝘯𝘵𝘶𝘬 𝘴𝘦𝘮𝘶𝘢 𝘫𝘦𝘯𝘪𝘴 𝘬𝘶𝘭𝘪𝘵 𝘸𝘢𝘫𝘢𝘩 𝘬𝘢𝘳𝘦𝘯𝘢 𝘴𝘦𝘳𝘶𝘮 𝘪𝘯𝘪 𝘫𝘶𝘴𝘵𝘳𝘶 𝘣𝘪𝘴𝘢 𝘮𝘦𝘮𝘱𝘦𝘳𝘣𝘢𝘪𝘬𝘪 𝘵𝘦𝘬𝘴𝘵𝘶𝘳 𝘬𝘶𝘭𝘪𝘵 𝘥𝘦𝘯𝘨𝘢𝘯 𝘮𝘦𝘯𝘨𝘦𝘤𝘪𝘭𝘬𝘢𝘯 𝘱𝘰𝘳𝘪-𝘱𝘰𝘳𝘪, 𝘮𝘦𝘮𝘶𝘥𝘢𝘳𝘬𝘢𝘯 𝘴𝘦𝘳𝘵𝘢 𝘮𝘦𝘭𝘦𝘮𝘣𝘢𝘱𝘬𝘢𝘯 𝘬𝘶𝘭𝘪𝘵 𝘸𝘢𝘫𝘢𝘩 𝘺𝘢𝘯𝘨 𝘬𝘦𝘳𝘪𝘯𝘨.Packaging nya tube berukuran mini, praktis dan ringan .Tekstur nya lucu banget , berwarna gold seperti glitter , namun cair seperti air jadi cepat meresap dan ga lengket , enak dipakai , aromanya juga enak, seperti aroma bunga .3 minggu pemakaian, ini berhasil menunjukkan result mencerahkan , dan mengontrol produksi minyak berlebih pada muka ku di siang hari.Area muka ku yang sering kusam, terbantu sedikit lebih cerahan, dan lembap.Akhir2 ini mukaku jarang berminyak, mungkin karena serum ini sebagai salah satunya .Enak di layer ga berasa apa2 karena tesktur nya ringan .Anti aging ? Cocok banget karena ada kandungan Niacinamide, vitamin B3 nya.Di foto before after , terlihat muka kusam ku semakin teratasi❤️
#nmreview
#nmserum
#reviewhanada
#skincarehoarder
#clozetteid
#clozette
#HanadaIndonesia
#HanadaSkincare
#HanadaReviewCompetition
#JBBInsider
#JakartaBeautyBlogger
#JakartaBeautyBloggerFeatHanadaIndonesia

+ View more details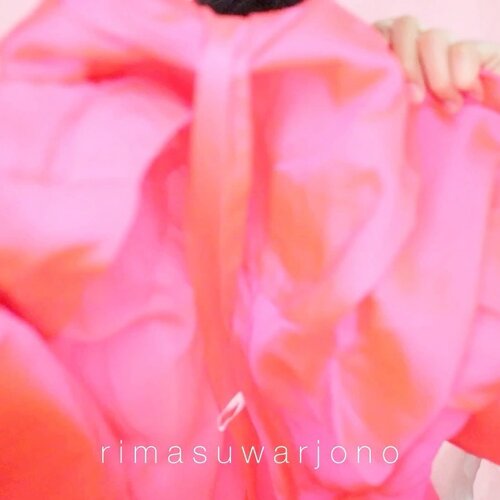 Udah lama gak ayo kayanya 🍰______Cushions @masamishouko Eyeshadow palette @thebodyshopindo Glitter @rollover.reaction Eyebrow @lorealindonesia Blush on @thebodyshopindo Highlighter @mizzucosmetics Lips @maybelline super stay matte ink
#clozetteid
#makeuptutorial
#makeupnatural

+ View more details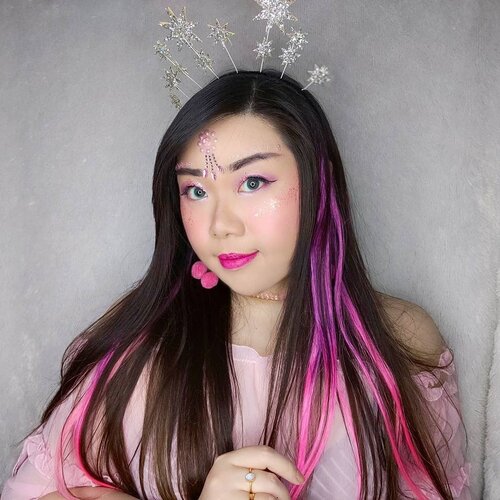 Possibly one of my fave thematic looks to date, told ya glitters just have a special power for me!And yeah, i love and appreciate amazing, intricate face art done by others but when it comes to me, i prefer cleaner, pretty looks - it's just a matter of preference as always! When i think wethere or not i should stick more gems to make it more festive, i always opt for no 🤣.Also, i almost skipped this collab but after seeing a photo reference or a girl with pink hair and simpler makeup, i decided to join and am glad that i did!
#thematicmakeup
#pink
#glitter
#carnivalmakeup
#BeauteFemmeCommunity
#SbyBeautyBlogger
#clozetteid
#startwithSBN
#socobeautynetwork
+ View more details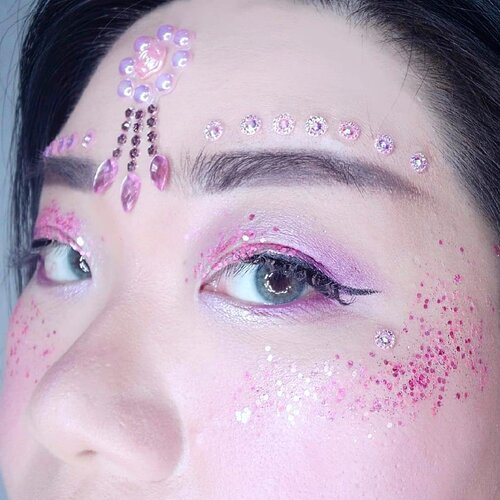 Glittery details.. It surprised me how much fun i had playing with glitters again, it's been a little while as i was taking a little break but i realize that i actually miss doing creative makeup! I was also excited that i had an excuse to use my chunky glitter palette again, i actually used 3 different glitter shades but they look so similar to one another hahaha.For the gems, i used ready to use ones (bought at @mrdiy.indonesia ! For creative content creator, Mr DIY is quire the heaven!) and the ones on my brows are strip one that i cut one by one (that's why in close up pics you can see the square cellotape 🤣😛🤣), i used the same strip to fake a diamente choker haha!Most asked question on the previous pic :1. Head piece is a headband from @hm .2. Hot pink hair streaks are hair clips from @stroberiteen , i also see them a lot at Shopee. No idea what "rambut palsu SD" everybody was referring to because i didn't play with them back then hahaha but mine is good quality, super soft ones!It's hard to catch all the glitters and gems in its original glory on cam so i filmed a video because i love the look so much it's be a shame not to!
#thematicmakeup
#pink
#glitter
#carnivalmakeup
#BeauteFemmeCommunity
#SbyBeautyBlogger
#clozetteid
#startwithSBN
#socobeautynetwork
#brazilcarnaval
+ View more details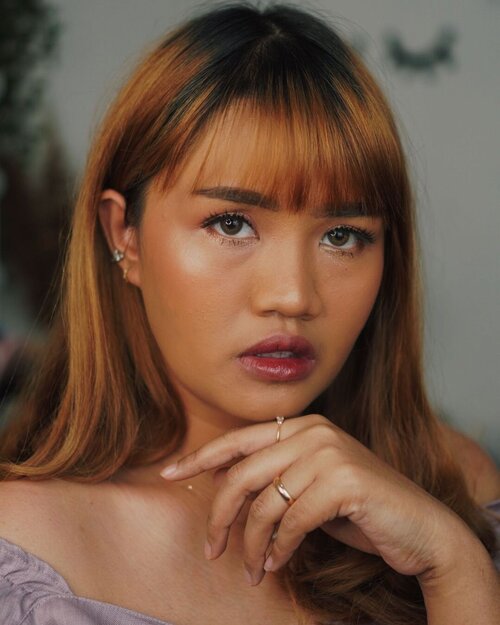 + View more details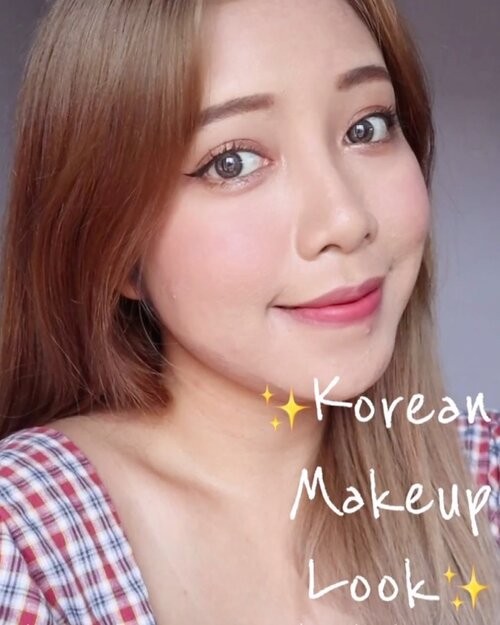 𝑬𝒕𝒖𝒅𝒆 x 𝑯𝒆𝒓𝒔𝒉𝒆𝒚'𝒔 𝑲𝒊𝒔𝒔𝒆𝒔
#MilkChocolateKalau
di postingan aku sebelumnya aku pernah review eye palette nya seri Almond Chocolate, di postingan ini aku review yang
#MilkChocolateJadi
kalau yang
#MilkChocolate
warnanya lebih soft dibandingkan dengan yang Almond Chocolate. Warnanya pigmented even yang paling muda juga bisa keluar warnanya😍Dan selain 2 matte colors, ada 2 warna glitter : silver dan brown.Warnanya cocok banget buat bikin look tipis-tipis tapi tetap cetar~Selanjutnya ada si Mousse Tint yang Milk Chocolate. Warnanya rosy pink yang cantik banget, dan selain aku pakai di bibir aku juga pakai ini sebagai blush. See in my cheek! Cantik kan~FYI, produk ini bisa kalian beli @altheakorea /
www.althea.kr💖@etudeofficial
#altheakorea
#altheabeautyreviewer

+ View more details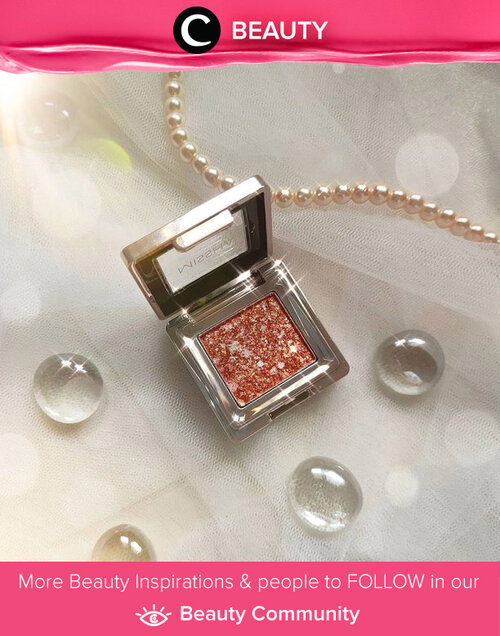 Who can say no to Korean brand's shimmer eyeshadow? Salah satunya Missha Kodern Shadow Glitter Prism dengan warna rose gold dan micro glitter yang cantik ini. Image shared by Clozetter @mgirl83. Simak Beauty Update ala clozetters lainnya hari ini di Beauty Community. Yuk, share produk favorit dan makeup look kamu bersama Clozette.

+ View more details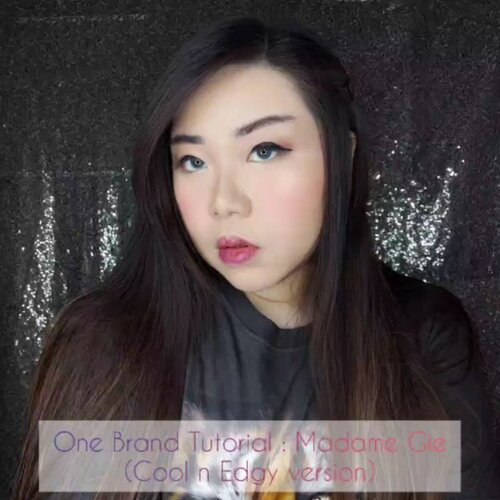 Second version for my @madame.gieOne Brand Tutorial - Cool N' Edgy version.Pake produk yang sama cuma eyeshadow palette dan blush onnya beda varian - hasilnya bisa beda juga donk hehe.Here is the List of products used :* BB Femme Liquid Foundation (mixed with lighter colored bb cream)* Got You Covered Liquid Concealer - Ivory.* Banana Loose Powder 03 Ivory. * Moondust Temptation 05.* Eyeready Liner.* Silhouette Blended Eyebrow - 01 Espresso Brown.* Sweet Cheek Blushed - 03.* Make It Sharp Contour - 01 Latte Femme .* Blinded by Drama Highlighter - 01.* Magnifique Lip Tint - 06 Fuchsia.Btw yg di Sweet Girly version aku pake Moondust Palette nya no 6 bukan 5 ya 🤣🤣🤣 mon maap ni aku agak bingung sama nomer-nomernya suka ketuker-tuker kenapa ga di kasih nama aja sih ya 😛.So far aku enjoy nyobain produk-produknya Madame Gie, hit and miss tapi hampir semua brand (yang premium pun) ga semua produknya bakalan kita suka kan, aku sih seneng banget bisa discover produk-produk oke dengan harga super terjangkau gini. Next aku pengen banget cobain face palette mereka, eyeshadow singles (apalagi yang glitter!), Lippies, highlighter yang baru juga... Asli banyak sih yang mau aku coba, menanti promo gede-gedean 🤣🤣🤣. Pernah lo ada voucher 100rb min belanja cuma 100 apa 150rb gitu, tapi waktu itu aku udah overbudget buat belanja (aku strict banget loh sama jatah belanjaku!). Kalian ada yang udah cobain produk-produk mereka yang lebih baru? Ada yang recommended ngga?
#makeuplook
#BeauteFemmeCommunity
#SbyBeautyBlogger
#clozetteid
#startwithSBN
#socobeautynetwork
#onebrandtutorial
#madamegie
#madamegieonebrandtutorial
+ View more details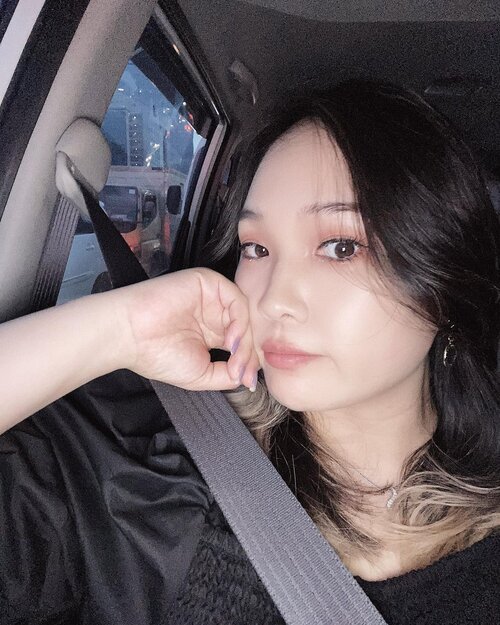 Even though we are facing the pandemic 😷 Don't lost our beauty babe 😉🥲
#alwaysshining
✨
#beautyenthusiasts
By the way how can i lose my weight 🥲Share me tips my friendsGlitter from @charis_indonesia find my shop :)
+ View more details

loading ...
Back To Top