loading...
Search
6 RESULTS FOR GOINGEAST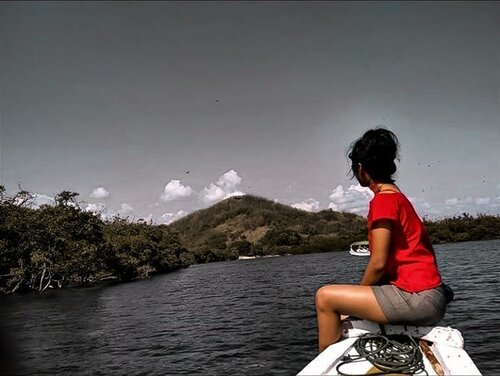 17 Pulau Riung - Ngada 📸
Menanti Mbou (Komodo emas-nya Ngada) bonus barisan kelelawar pulang ke rumah ..
Mbou adalah Komodo warna emas khas Riung. Pernah lihat fotonya di cover majalah Salah satu maskapai Indonesia saat kami terbang ke Ngada. Cantik banget, kulitnya nampak lebih halus Dan mengkilat dari Komodo di Labuan Bajo.
🇲🇨
🇲🇨
Oktober 2016,
Yup, it's a
#throwback
trip gengs ..
Menyambung dari upacara kemarin, selesai Bertugas, Tim kami boleh extend untuk menikmati Alam Ngada, kami ke Riung. Me, fashion designer merangkap bagian administrasi & keuangan Tim, Alhamdulillaah berhasil menghemat banyak biaya supaya Bisa jalan-jalan 💚 bangga banget, beb
Perjalanan darat ditempuh 3-4 jam dari bajawa. Berhenti di beberapa spot untuk foto. Lalu kami menikmati sunset di penginapan, dinner seafood di restoran Dan sabar menunggu pagi.
Jam6 pagi teng dijemput 2 kapal Dan ... Berlayarlah kami ..
Berhenti di spot ini Dan menyambut kelelawar pulang. Sambil menunggu Ada Mbou muncul 😆 I wish, Sopiah! Mini Komodo pemalu ini gak Bisa datang gitu Aja keleus ..
Nah,
Sambil menunggu waktu itu Mas Nigo gak tahan mau berenang, tahu2 byurrrr . Paniklah guidenya, "naik abang Naik! Jangan berenang!"
Mbounya gak muncul tapi gak usah dipancing dengan berenang Juga, wekekeekekeke ..
Baiklah .. kami gagal jumpa Mbou. Tak apa .. 2017 pun batal padahal dah mau kubawa kambing buat umpan 😆 Karena Terlalu sibuk urusan di Bajawa.
jadi kapan...?
Bersyukur Indonesia sudah merdeka saat lahir ke dunia, jadi Bisa menikmati Alam dengan bebas. Termasuk traveling ke bagian timur seperti ini.
Ada yang mau kenalan sama Mbou bersamaku di trip berikutnya?
#clozetteid
#lifestyle
#travel
#justtravel
#girlslovetotravel
#girlsborntotravel
#goingeast
#sofiadewitraveldiary
+ View more details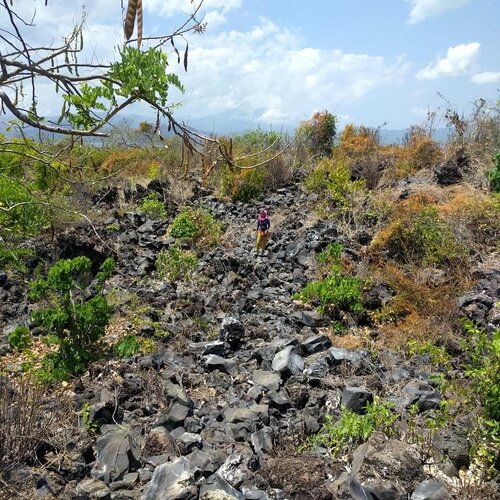 #latepost
Perjalanan di tengah hari .. our 2nd day at Adonara Island ..
.
.
.
Menuju pantai Wero Betok (Pasir Timbul) .. Pulau Adonara .
Perjalanan berseri .. dengan bus kayu, disambung dengan jalan kaki di kebun .. lalu melewati bukit dan lembah bebatuan hitam .. sampai akhirnya mendengar suara riuh seperti naga 🙈 ternyata itu suara ombak yang masuk ke rongga bebatuan yang punya celah kecil dan bisa meniup pasir terbang ke atas .. I'll share the video nanti yah (nanti nanti 🤣 ampon)
.
.
.
Saran untuk main ke sini adalah pagi .. yah jam8 pagilah jalan. Jangan seperti kami, jam10 jalan 🤣 sampe sana ya mid day .. wuawww panasnyahh.. .
.
.
and the amazing things nya adalah .. sop yang darah rendah ini bisa tahan lho jalan ke sana PP. Achievement banget deh! soalnya naik turun, jauh, terjal and matahari pas di atas .. .
.
.
Thank you, @torajamelo & @yayasanpekka sudah mengenalkan Sop pada pengalaman baru!
#SoulfulTravel
Adonara..
.
.
.
Cerita lengkap .. coming soon ke blog.ada beberapa cerita daerah yang kisahnya amazing .. Kayu jadi gading raksasa? penasyaran? Tunggu.. Cabal yah ❤️❤️
📸 📹 @alfiansmn
#SofiaDewiTravelDiary
#GoingEast
#exploreNTT
#ExploreAdonara
#PulauAdonara
#AdonaraIsland
#PantaiWeroBetok
#GirlsLoveTravel
#BeautifulDestinations
#Clozetteid
#Lifestyle
#Travel
#LifestyleTraveller
+ View more details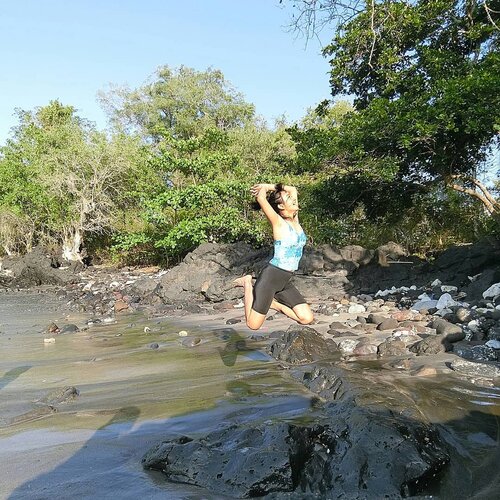 You're not a mess .. You're brave for trying!
.
.
.
.
Ingat selalu mantra itu di awal minggu ya, guys!! Kita gak pernah tahu, apa rencana Tuhan ke depan .. hari ini gagal? Udah plan jauh hari dan mulus sampe 95% tahu-tahu gagal? Atau udH plan dan lolos tapi tahu-tahu yang dikirim orang lain? 🤣 Sounds frustating .. tapi!! Jangan sedih .. jangan berprasangka buruk (pada apapun.. pada siapapun) .. kalau sudah rejekimu, pasti kembali dengan jauh lebih mantap plan-nya 🙋
.
.
.
Trust me!! Been there .. 😉 for both situation .. ya gagal.. ya bete.. ya kemudian happy karena dikasih jawaban yang lebih wow 😍 Alhamdulillah ...
Yuk.. lompat setinggi mungkin biar semangatmu kembali 🙋 karena kalo gak berdiri di kaki sendiri, kamu gak akan pernah tahu seberapa besar bisa mengandalkan kekuatannya 😘
.
.
.
Soulful Travel by @torajamelo 🏝️ Pantai Longot - Pulau Adonara
#SoulfulTravel
#BeautifulDestinations
#TorajaMelo
#exploreNTT
#exploreindonesia
#Traveller
#Clozetteid
#Lifestyle
#GoingEast
#PulauAdonara
#AdonaraIsland
#Travel
#Traveller
#Millenials
#EnjoyIndonesia
#TravelBlogger
#LifestyleTraveller
+ View more details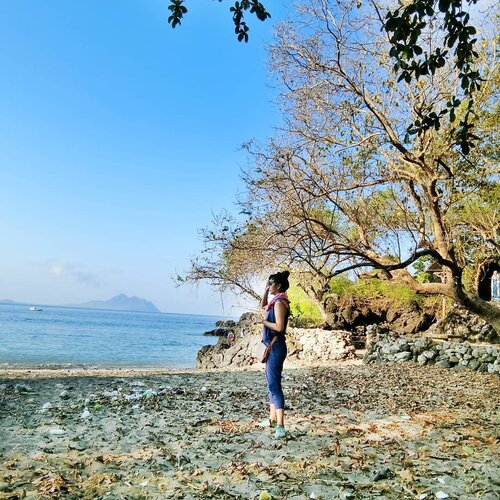 + View more details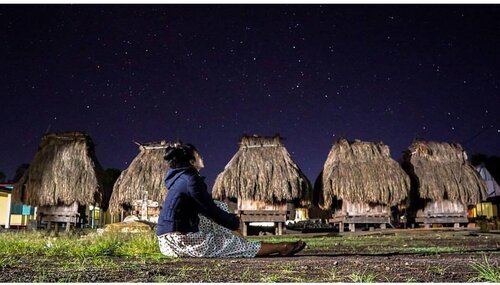 #throwback
to the most i miss from Ngada trip.. the perfect clear sky.. the green nature.. those silence.. and my scorpio 😍
.
.
.
#clozetteid
#goingeast
Pic by @frseryando
+ View more details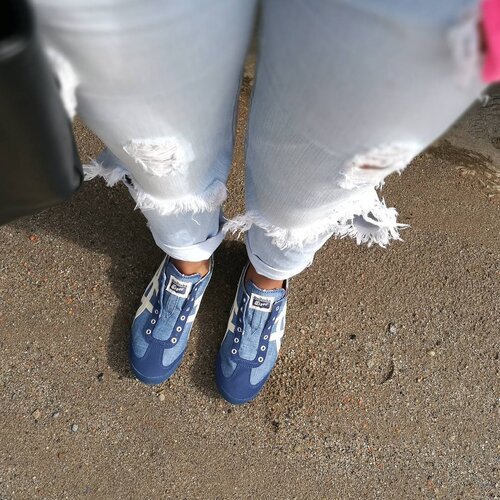 + View more details

loading ...
Back To Top