loading...
Search
100 RESULTS FOR GRANDOPENING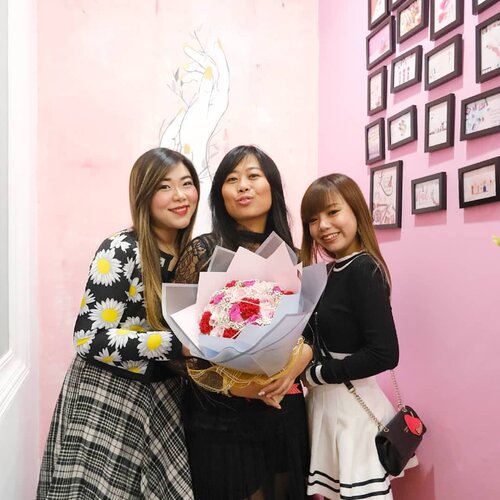 + View more details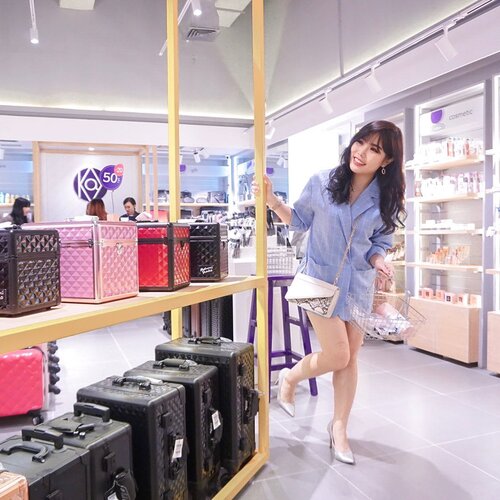 Congratulations @kaycollection for the newest store at @galaxymallsby 3, 1st Floor ( in front of KOI ).
.
.
Khusus hari ini, tanggal 18 Mei 2019, untuk 20 pengunjung pertama bakal dapat voucher gratis senilai 100K! Lalu 80 pengunjung berikutnya dapat voucher 50K! Seru banget kan bisa belanja produk Koji, Evoluderm, Masami Shouko, dan yang paling baru Nakeup Face dengan potongan harga yang OK banget 😍👌✨. Yuk, masih ada waktu loh!
.
.
#kaycollection
#grandopening
#cosmetic
#collaboratewithcflo
#ClozetteID

+ View more details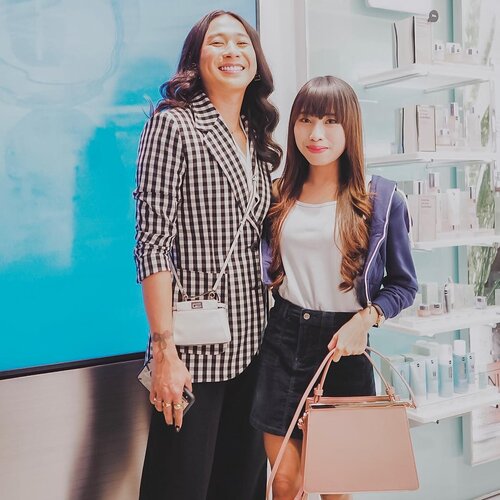 + View more details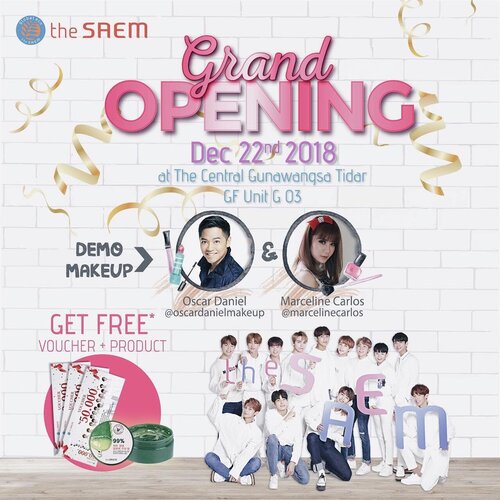 Hi SAEMLover Surabaya —@thesaemid Boutique is here.Place the date ‼️-Yuk brg" sama aku dateng ke Event Grand Launching The SAEM 😍Saturday, December 22nd 2018at The CENTRAL Gunawangsa Tidar ✨-Okay, aku bakal ajak 3 followerku untuk seru-seruan bareng di acaranya @thesaemid dongss 🥰-Oya, d sana nanti bakal ada Demo Make Up dr @oscardanielmakeup dan @marcelinecarlos, dan banyak sekali Promo Menarik dan games 🥳-Yukkkk ikutan, caranya gampang banget :1. Follow me @tephieteph dan @thesaemid2. Like postingan ini3. Jawab pertanyaan di comment "Product apa yg paling kalian suka dari The SAEM"4. Mention ke-3 temenmu untuk ikutan giveaway5. Periode Giveaway 15 - 20 Des 2018-3 Followerku yg terpilih akan hadir bersamaku dan akan mendapatkan special Goodies dr @thesaemid (Voucher & Free Product). Enak kan? 👏🏻-Don't miss it guys
[email protected]
loh ini 🌻...
#clozetteid
#potd
#ootd
#giveaway
#giveaways
#thesaem
#thesaemkorea
#beautycounter
#beautyboutique
#grandopening
#grandopeningparty
#blogger
#bloggerlife
#bloggersurabaya
#bloggerjakarta
#influencer
+ View more details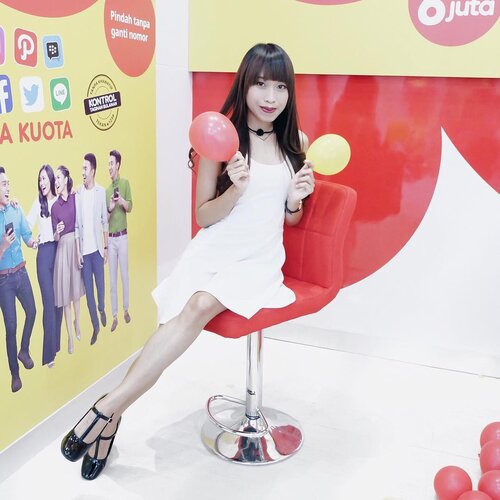 + View more details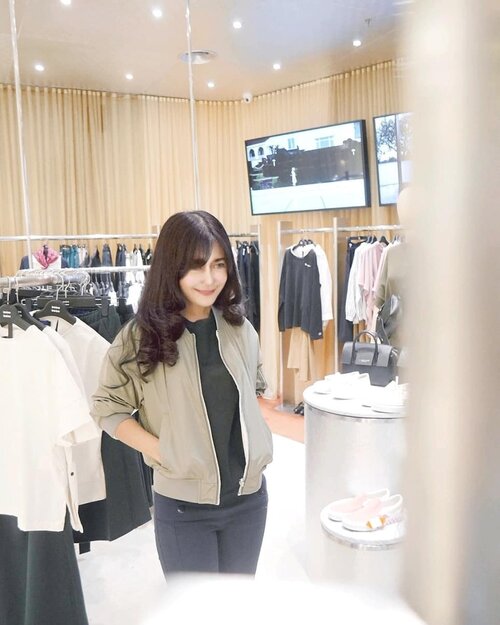 JODOH. Kalo udah jodoh ya gak ke mana-mana~
Item inceran banyak orang, tinggal satu-satunya, tersembunyi di gantungan yang ga disangka-sangka! Eh, dapet, donk! .
Jadi kemaren ada 2 item yang diincer buat grand launching offline store @_bobobobo_ PIM 2 lantai 1 Diskon 50% donk khusus hari ini!❤️
Koleksinya bagus-bagus dan affordable❤
Naksir banget bomber, koleksi sepatunya, dan pleated skirt. Tapi paling ngincer jaket bomber (karena yang lain kegedean 😂 nasib badan mungil 😂😂) & sepatu.
Tadi masuknya ngantriiii banget. Pada udah pasrah ga kebagian item inceran. Pada bisik-bisik pengen jaket bombernya.
Pas masuk udah pasrah. Ya udah deh tinggal dapetin yang ukurannya kegedean pasti.
.
Begitu akhirnya masuk, lihat sekilas udah pada sold out yang diincer. Termasuk vans shoes sepatu. Eh, pas lihat di gantungan bawah..ada 1 jaket bomber ituu. Yayy! JODOH!! Dia menunggu dibawa pulang Leoni.😍
❤
Lumayaan dapet diskon 1 jutaan lebih.😁
#bobobobo
#bobopim
#fashion
#ootd
#
#grandopening
#diskon
#discount
#jaketbomber
#bomberjacket
#pleatedskirt
#clozetteid

+ View more details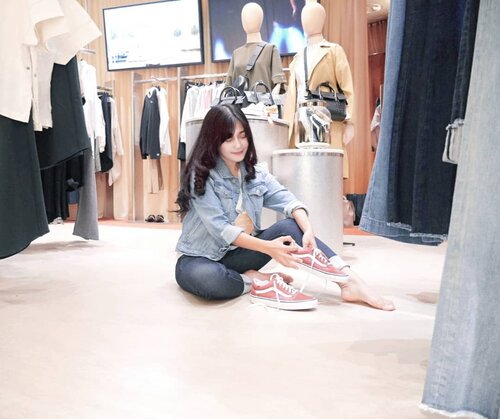 Rindu, jangan? Mendadak jadi Milea! Haha nope! Kemaren shopping bareng @sabesabrina & @budiartinissa di offline store @_bobobobo_ PIM 2 lantai 1 ❤
Koleksinya lucu-lucuu! Naksir banget pleated skirt, bomber, & koleksi sepatunya.😍😍
Mas-mbaknya juga ramah, biarin kita yang heboh bolak-balik fitting berasa rumah sendiri.🤣🤣
Itu outfit yang dicoba, head to toe dari koleksi @bobobobo offline store, jaket denim (jadi berasa Milea-nya Dilan 😂), skinny jeans, & red Vans shoes.❤
Iyaa, Bobobobo.com sudah ada toko offline-nya di PIM 2. Tanggal 27 nanti Grand Opening-nya.
Jangan ketinggalan ya, karena khusus di grand opening toko Bobobobo di PIM 2 lantai 1 nanti, jam 6 hingga 10 malam, bakal ada DISKON spesial 50% all items!
Diskon cuma berlangsung 4 jam aja! Jangan sampe nyesel ga dateng ya. Koleksinya bagus-bagus dan affordable❤
#bobobobo
#bobopim
#fashion
#ootd
#shoes
#denim
#jeans
#clozetteid
#sneakers
#grandopening
#diskon
#discount

+ View more details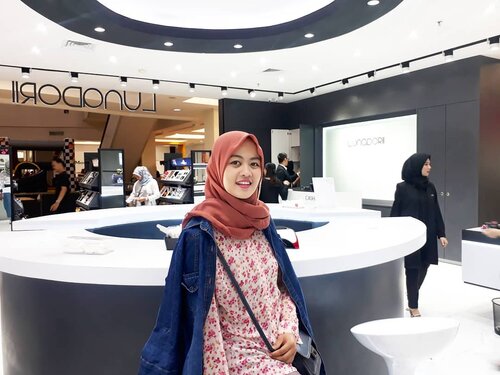 + View more details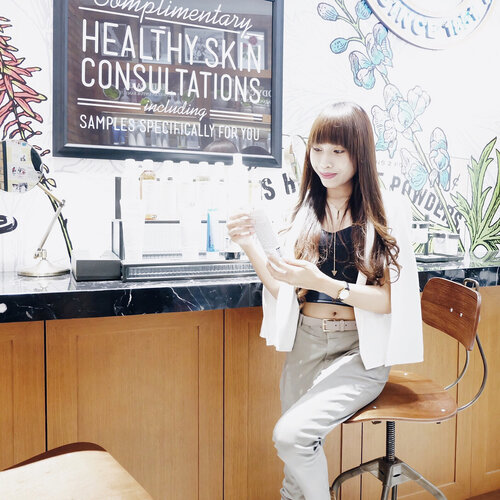 Wow —Congratulation to @kiehlsid for the Grand opening of their 3rd branch (in Surabaya) at Pakuwon Mall 😍.This is the biggest branch in Southeast Asia ! (If I'm not miss heard) because there's a skin test corner and cleansing test corner 👏🏻.Some of people ask me today, it is free? (for skin test and cleansing corner) ofc ! It's free. So, you can choose the right skin care for your skin face problem 👸🏻.Attention Please !Nah td ada yg DM aku blg, Kiehls mahal ce. Tenang gengsque tercyinta. Kalian bisa komen d foto aku ini sebanyak"nya, ttg skin problem kalian apa sih. Nanti bakalan ada free shopping worth 1.5 Mill buat influencer + 1 followers yg terpilih. Uhalala ~Mayan kan shay 😍 Yuk pada komen !.Well, I want to say thank you to @kiehlsid team, especially @leeriady for inviting me and the warmth greeting 🌻..
#trykiehls
#kiehlsid
...
#clozetteid
#kiehls
#grandopening
#events
#potd
#ootd
#ootdstyle
#ootdshare
#ootdfashion
#fashion
#style
#instagram
#blogger
#bloggerindo
#influencer
#뷰티블로거 #대한민국 #서울 #제주 #유행 #라이프스타일 #구성하다
+ View more details

loading ...
Back To Top