loading...
Search
88 RESULTS FOR GRATITUDE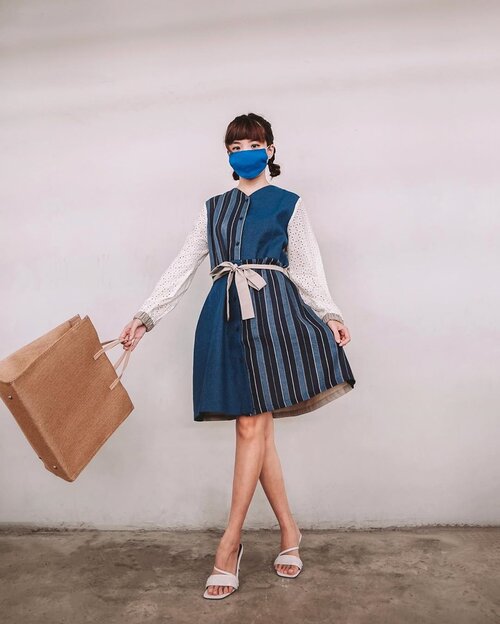 Sharing the love with people around us ! I believe Ramadhan season is more than a celebration 🎊 it's about sharing the love and blessing with others. As part of my gratitude to one who've been working relentlessly to keep the hygiene and cleanliness in my living complex I'm going to share this package I've hand picked and styled for her to wear on Hari Raya (hopefully she'll like it😍). Especially during this pandemic making sure cleanliness is well maintained is very important for everyone's wellbeing. Here's my token of appreciation to the one making it possible. .
.
Yuk ikutan
#RamadanSharing
nya @berrybenka @hijabenka ❤️ Spread love and spread positivity 🙏🏻 .
.
#steviewears
#ootd
Wearing Freiya Mix Dress Blue and Donna Ocean Plain Canvas Shoulder Bag Beige by @berrybenka ( This look can also be your Hari Raya outfit inspiration )

+ View more details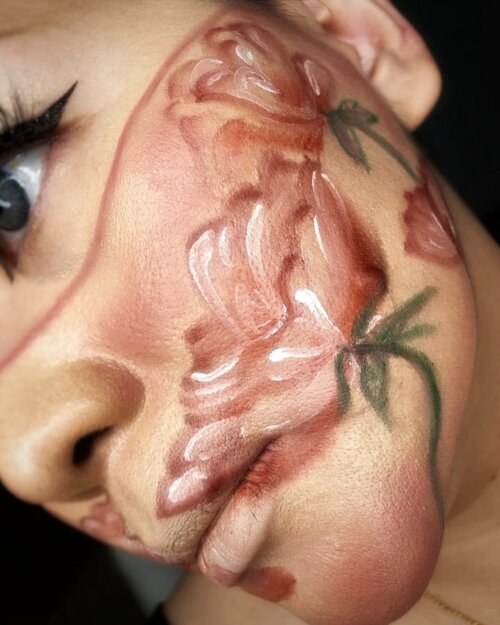 + View more details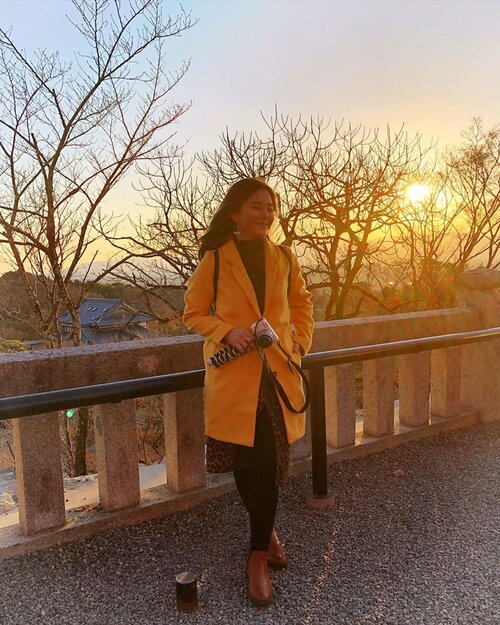 + View more details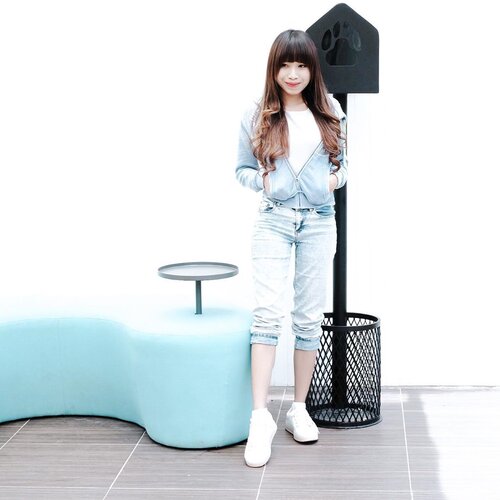 + View more details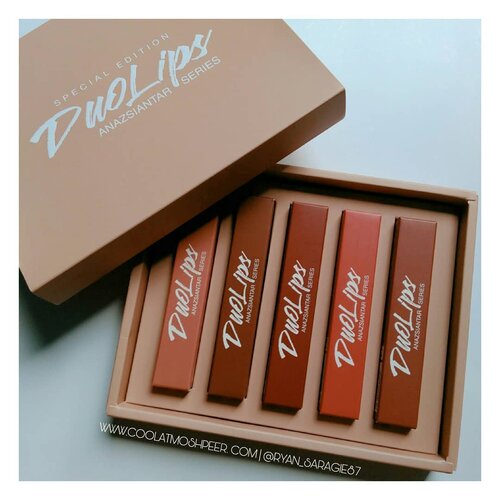 ❄GRATITUDE POST❄.Jadi bulan lalu aku dikirimin paket nan tjantik dari brand @ltpro_official . Adapun produk yang aku dapatakan Special Edition Millenials Duo Lips Series hasil kerjasama brand LT Pro dengan @anazsiantar.Dan didalamnya terdapat 7 buah Duo Lips yang terdiri dari 2 sisi gitu yakni Lipcream Matte & juga Lipcream Glitter.Packagingnya menurutku keren banget sih blom lagi pilihan warna & pigmentasinya juara parahhh.Tapi kira kira formulanya kek apa ya? Trus ada gak plus & minusnya? Penasaran cus kepoin review selengkapnya di
www.coolatmoshpeer.com
atau klik aja link blog on my bio..
#ltproprofessionalmakeup
#millenialsduolips
#duolips
#mattelips
#glitterlips
#clozetteid.
#립 #립메이크업 #립크림 #립매트 #글리터립 #코스메틱 #메이크업 #립스틱 #화창 #블로거 #이벤트 #소통 #맛팔 #화장품 #고덕 #뷰티 #뷰티그램 #뷰티블로거

+ View more details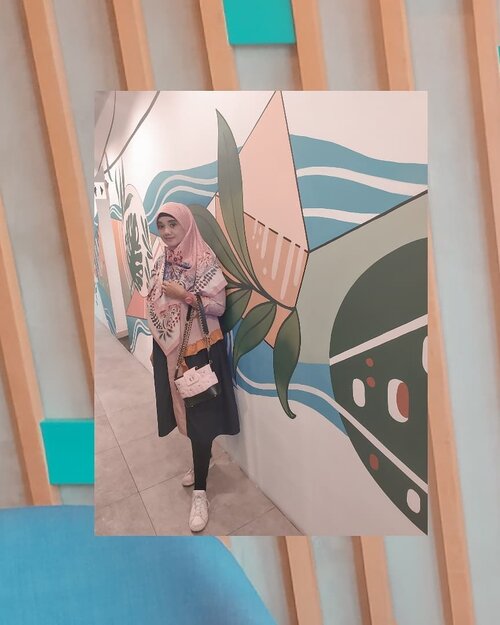 + View more details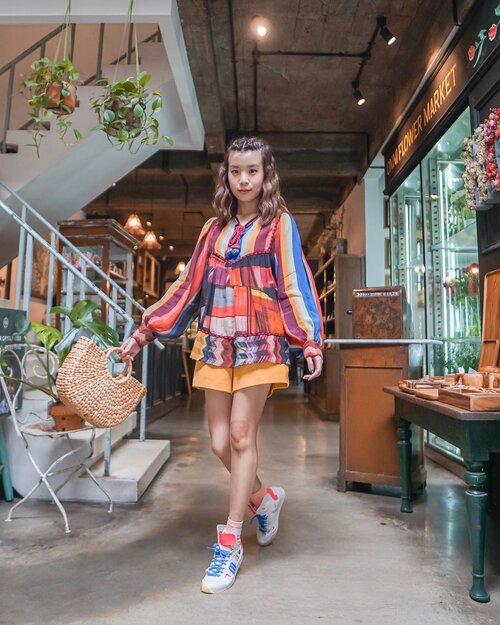 + View more details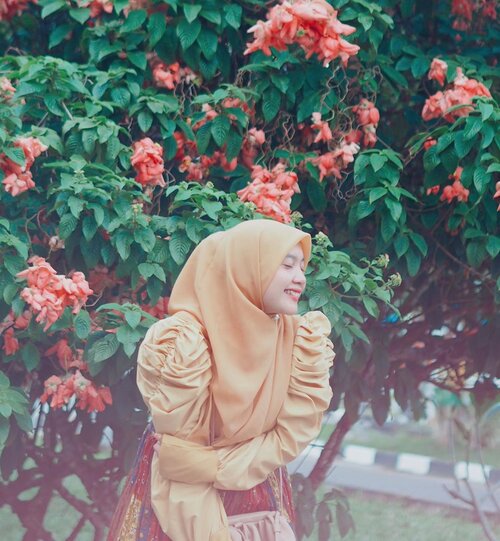 Feed your mind with knowledge and soul with gratitude.
#clozetteid

+ View more details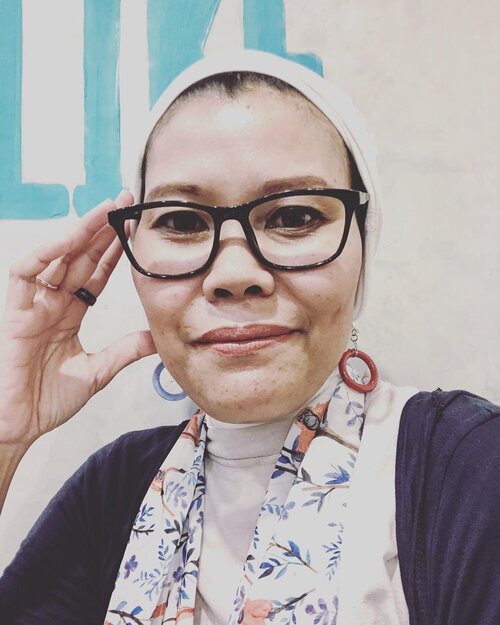 Be brave When you are brave, you empower others around to be brave too.I was a coward lil gurl: had no gut to take any risk. Guess it was caused by an overprotective treatment when I was a child. Overthinking and what people gonna say was my big worries. No advantages if I keep that hence I decide to take a new step. Convincing myself to do what I wanna do, within all the risks following because I am responsible to what I did rite?..Taking a self portrait as close as this is also need a courage. Also, the way ai dress up today. Even some says "omaga you shud hide your hair" or "use foundation to cover your blemish and look flawless" I don't care. The only things I do think about is how to keep all the bless given by taking care my body fit and healthy. Yes we might be getting old but let's make it as gold...I wear another upcycling earrings, made from power O kit as a dentist waste. Thank you @difa_ohc for this colorful O 😁..Any ideas what kinda waste I shud upcycle to be fashionable items?..
#selfportrait
#clozetteid
#lifestyle
#gratitudes
#aginggracefully
#fashioableme
#upcycle
#upcyclingthings

+ View more details

loading ...
Back To Top