loading...
Search
2,072 RESULTS FOR GREENS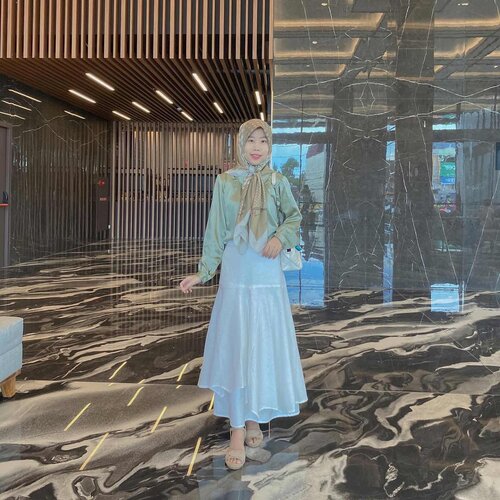 Paling nyaman pakai blouse satin, looknya terkesan elegan dengan warna blouse sage green yang sekarang jadi pilihan warna yang banyak orang pakai loh. Blouse ini juga makin cakep di paduin dengan skirt warna putih

+ View more details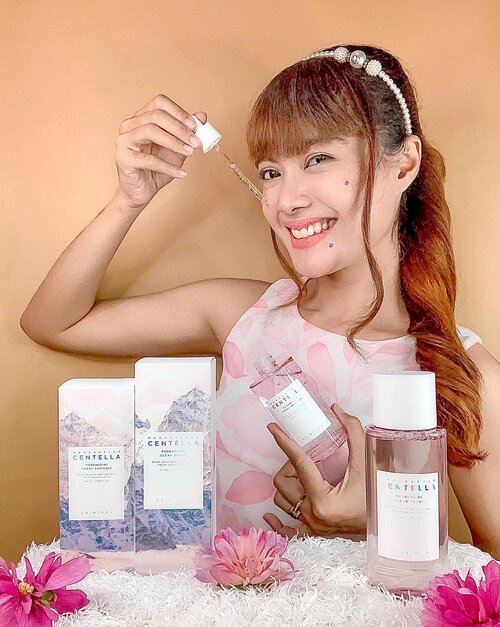 ✨Duo Combo Untuk Pori-pori Besar✨

안녕하세요!
Buat kamu yang punya masalah pori-pori besar, aku punya rekomendasi produk dari @skin1004_indonesia yaitu Madagascar Centella Poremizing Clear Series yang menggunakan Himalayan Pink Salt sebagai bahan utamanya.

𝐌𝐚𝐝𝐚𝐠𝐚𝐬𝐜𝐚𝐫 𝐂𝐞𝐧𝐭𝐞𝐥𝐥𝐚 𝐏𝐨𝐫𝐞𝐦𝐢𝐳𝐢𝐧𝐠 𝐂𝐥𝐞𝐚𝐫 𝐓𝐨𝐧𝐞𝐫
𝑰𝒏𝒈𝒓𝒆𝒅𝒊𝒆𝒏𝒕𝒔: 50,47% Centella Asiatica Extract, Himalayan Pink Salt, 4-HA Complex, Sebum Cleaner
𝑪𝒍𝒂𝒊𝒎𝒔: Mengangkat sel kulit mati, mencegah penambahan sebum, membersihkan kulit & pori-pori, menenangkan kulit, memaksimalkan daya serap kulit untuk tahap skincare selanjutnya

Toner ini memiliki tekstur cair & mudah meresap. Nah jangan sampai terkecoh ya guys karena ini adalah toner exfoliating, di botolnya memang ga ada keterangan tapi di boxnya ada. Aku biasanya pakai ini seminggu 2-3kali. FYI, kadang suka aku pakai dipunggung juga untuk back acne.. Ini termasuk exfoliating toner yang gentle sehingga bisa dipakai oleh kulit sensitif. Setelah pakai toner ini wajah jadi terasa lebih bersih & lembab. Surprisingly, toner ini oil controlnya emang juara banget lho!

𝐌𝐚𝐝𝐚𝐠𝐚𝐬𝐜𝐚𝐫 𝐂𝐞𝐧𝐭𝐞𝐥𝐥𝐚 𝐏𝐨𝐫𝐞𝐦𝐢𝐳𝐢𝐧𝐠 𝐅𝐫𝐞𝐬𝐡 𝐀𝐦𝐩𝐨𝐮𝐥𝐞
𝑰𝒏𝒈𝒓𝒆𝒅𝒊𝒆𝒏𝒕𝒔: 50% Centella Asiatica, Peptide 9 Complex, Himalayan Pink Salt
𝑪𝒍𝒂𝒊𝒎𝒔: Membantu menghasilkan collagen & elastin, mengencangkan kulit, menenangkan kulit sensitif, memperkuat skin barrier, membersihkan kulit & pori-pori

Teksturnya sedikit kental namun ringan, cepat meresap, & tidak lengket dikulit. Aku pakai ampoule ini pagi & sore hari setelah penggunaan toner. Selama 10hari pakai ampoule ini, aku merasa wajah lebih plumpy, terhidrasi, kulit juga lebih calming. Kalau untuk pori-pori belum terlalu signifikan sih perubahannya.

📌 100% EWG Green Grade Certified, Suitable for all skin type (Normal, dry skin, acne prone skin, sensitive skin, hypersensitive skin), Non-Comedogenic, No Paraben, No Alcohol, No Fragrance, Dermatology & Hypoallergenic Tested, Skin Irritation Test Complete

+ View more details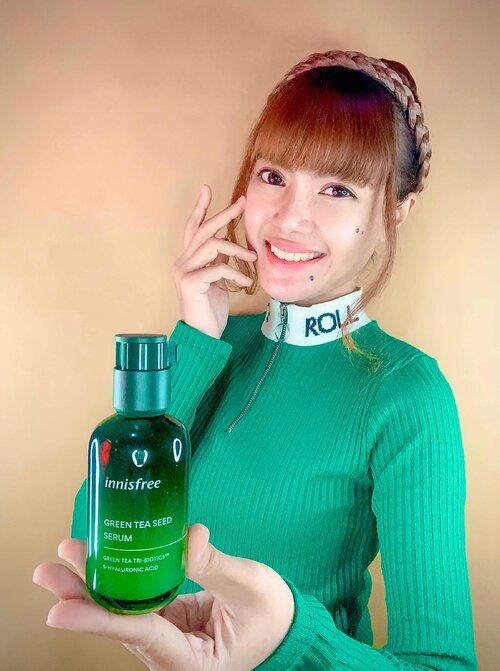 ✨Serum Hidrasi No. 1 di Korea selama 7tahun✨

안녕하세요!
Cuaca sekarang ini sering berubah-ubah. Kalau siang panas, tiba2 sore hujan, malamnya rindu *eeh 😅
Dengan kondisi cuaca yg seperti ini biasanya bikin kulit wajah kita sedikit rewel.

Biar ga rewel, kita harus memperkuat skin barrier & menghidrasi kulit agar terhindar dari iritasi. Nah, kamu bisa pakai 𝗚𝗿𝗲𝗲𝗻 𝗧𝗲𝗮 𝗦𝗲𝗲𝗱 𝗦𝗲𝗿𝘂𝗺 dari @innisfreeofficial

🔅𝑰𝒏𝒈𝒓𝒆𝒅𝒊𝒆𝒏𝒕𝒔:
💚Green Tea Biome: Memberikan perawatan untuk berbagai kerusakan kulit, memperkuat skin barrier, meningkatkan kelembaban hanya dalam 30menit setelah diaplikasikan
💚Allantoin & Panthenol: Membantu menenangkan & melindungi kulit
💚5 Jenis Hyaluronic Acid: Menghidrasi kulit, menutrisi, & melapisi kulit agar tetap lembab

🔅𝑻𝒆𝒙𝒕𝒖𝒓𝒆 & 𝑺𝒄𝒆𝒏𝒕:
Memiliki aroma khas green tea dengan tekstur ringan, ga terlalu kental & ga terlalu cair juga, mudah meresap, ga lengket di kulit. Cocok dilayer dengan essence atau cream wajah tanpa terasa too oily

🔅𝑴𝒚 𝒆𝒙𝒑𝒆𝒓𝒊𝒆𝒏𝒄𝒆:
So far serum ini cukup berpengaruh di kulit aku. Apalagi aktifitas aku di ruang berAC sehingga rentan menyebabkan kering pada beberapa bagian wajah, nah serum ini bikin kulit lembab lebih lama. Redness juga cepat memudar. Untuk kulit yg berminyak, serum ini juga bisa mengontrol minyak lho. Setelah seminggu rutin pakai ini, wajah jadi terasa lebih plumpy & lembab

📌Dermatology tested, non-comedogenic, korean product, high quality, aman untuk kulit sensitif, berjerawat, serta berminyak, EWG green 100%

+ View more details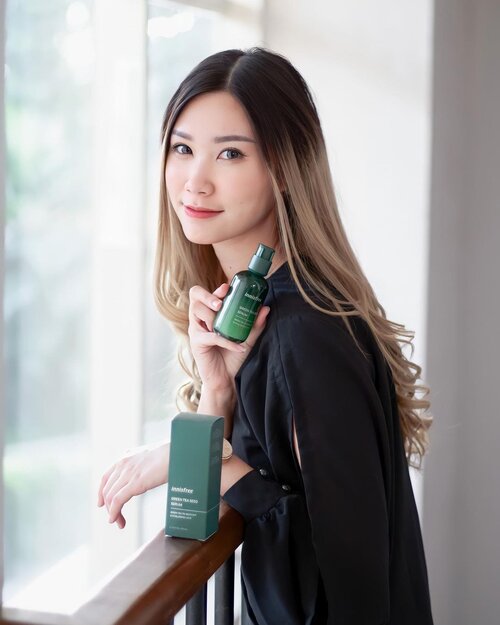 + View more details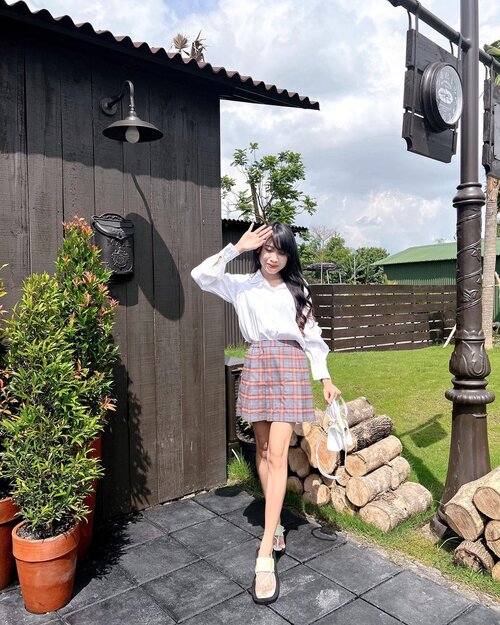 + View more details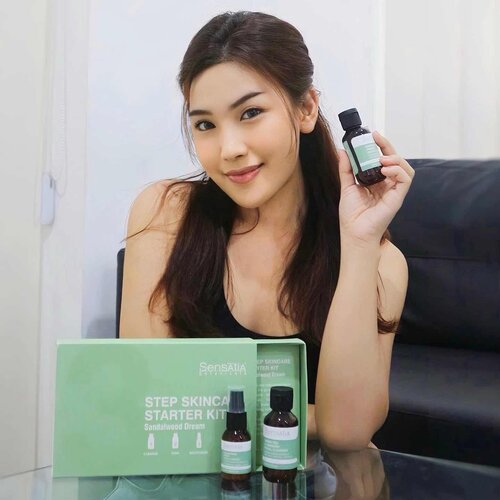 3-Step Skincare to treat my combination skin type with @sensatiabotanicals 🌿

Cleanse and calm the combination skin on the go with Sensatia Botanicals Sandalwood Dream Starter Kit, includes :
• greentea & tamarind facial cleanser 50ml
• sandalwood dream facial toner 50ml
• sandalwood dream facial C-serum 20ml
Made with nourishing botanicals ingredients that leave skin feeling soft, supple and smooh ✨ sandalwood and green tea works together to combat excess oil and provide a healthy dose of protective antioxidants.

Ps : all products are vegan, no animal testing, and pregnancy safe. Also free from paraben, sulfate and silicone.

+ View more details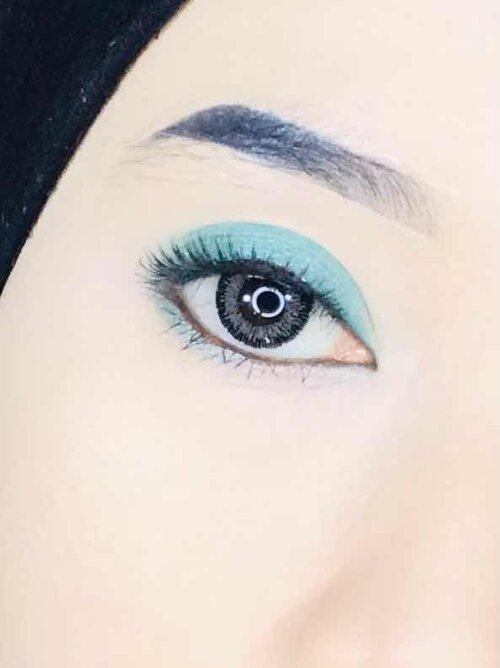 And this is the final look .. Green eye make up look

+ View more details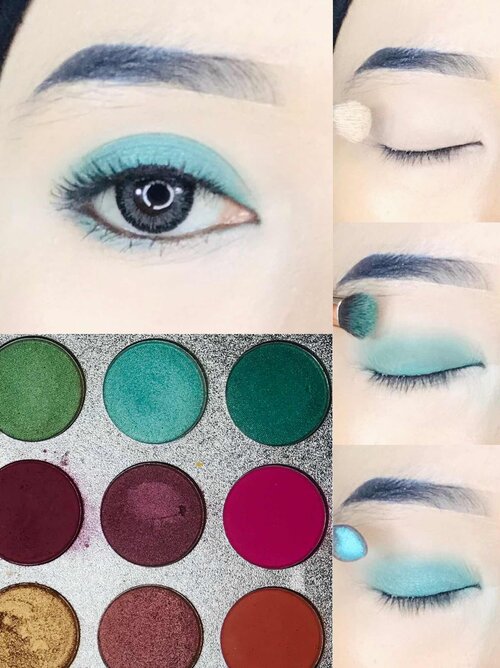 Next tutorial kali ini aku mau share Green eye make up look nih...cussss ikutin tutorialnya yahh

+ View more details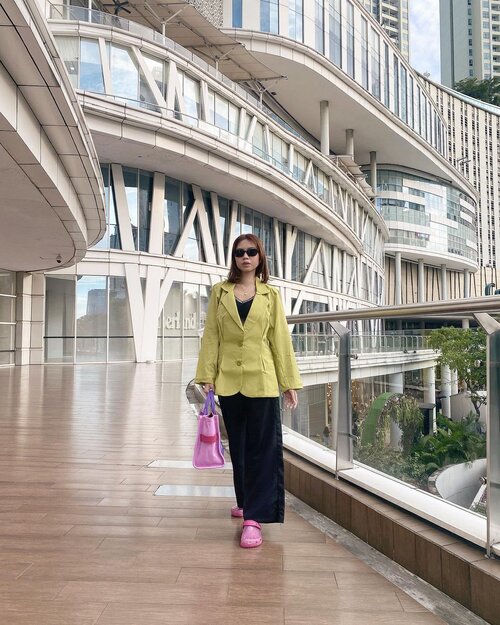 + View more details

loading ...
Back To Top