loading...
Search
17 RESULTS FOR HANDCRAFT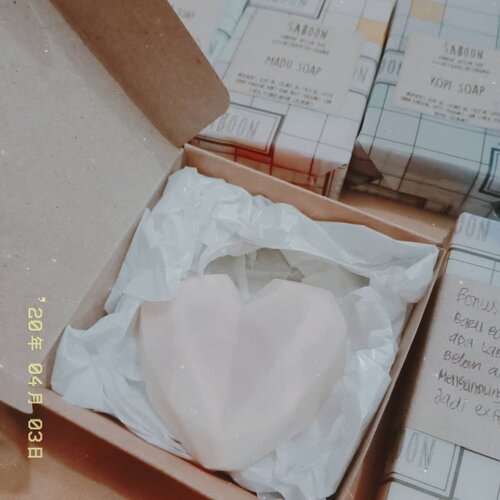 + View more details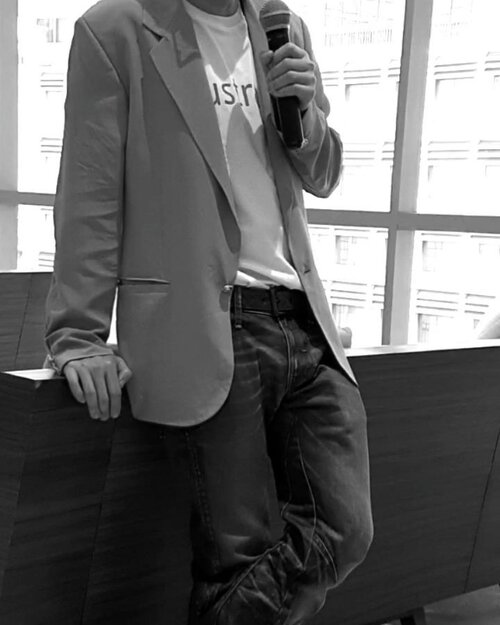 + View more details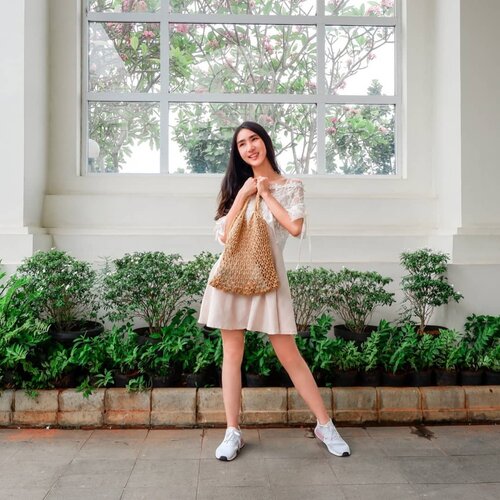 + View more details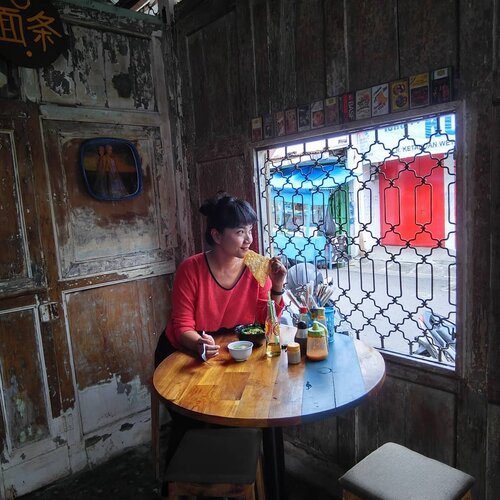 Gong Xi, Gong Xi .. .
.
.
Imlek tahun ini, nyolong start jajan Yammie Ketandan, ditraktir buk bin @bintarifull sambil ngobrolin jadwal ke Singapura .. Baru sekali ini merhatiin tempat ini, Jogja juga punya China Town lho! Di kawasan Malioboro .
.
.
Matur nuwun ya Buk Bin .. dibawain kaos keceh dari @titiwiwi_handcrafted 😍😍 .
.
.
Yammie ini enak, empuk, bakso gorengnya apalagi,yummy!! Cuma karena aku anaknya sueneng maniss.. gemes kutambahin kecap buat nutupin asin gurihnya ... .
.
.
Selamat menikmati tanggal merah, manteman 😍
#clozetteid
#lifestyle
#kulinerKetandan
#KulinerYogyakarta
#YammieKetandan
#Mudik
#SofiaDewiCulinaryDiary
#Foodie
#Instafood

+ View more details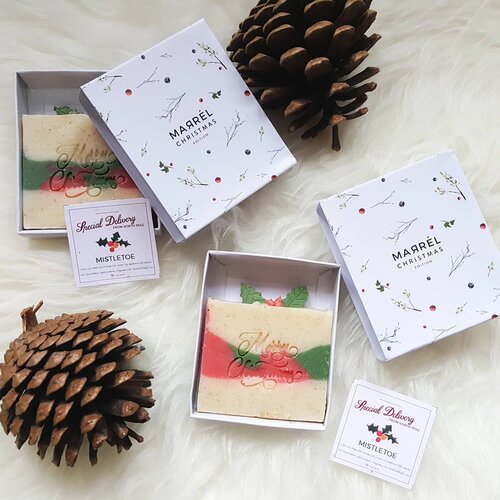 Christmas is coming 🌲☃️ Searched for unique christmas gift and found this cute christmas edition soap from @marrel.id.The mistletoe christmas edition is made from olive oil, palm oil, coconut oil, castor oil, sunflower oil, canola oil, cocoa butter, apricot shells, fragrance oil, distilled water, and lye. Sure can hydrate and clean up our skin ❤..
#Christmas
#ChristmasGift
#NaturalSoap
#HandcraftedSoap
#ClozetteID
+ View more details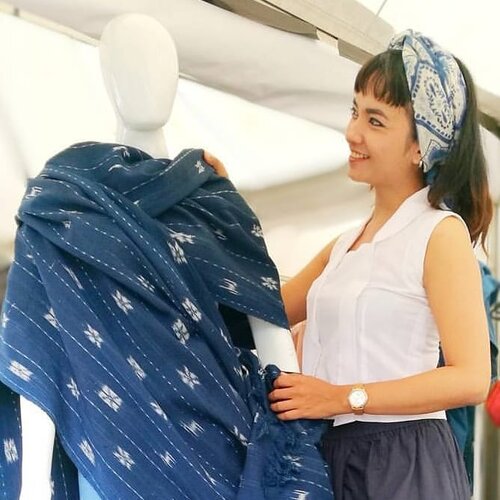 Selamat Pagi ... ☕
.
.
.
Bersyukur sekali menerima kiriman bagaimana Mama Monika-ku sedang berproses.. 💙
Ketika Nila kami dipanen di Ngada dan melebur bersama benang katun untuk membiru .. dan bertemu hasil akhir Indigo Deep Blue Sea .. .
.
.
@liveinmanumanu bukan tanpa proses, kawan .. ada journey yang harus dilalui untuk menghasilkan sebuah kain tenun dengan warna sebiru laut dalam berukuran 300cm x 70cm .. dengan harga di atas 2 juta rupiah.. dibandingkan dengan tenun ATBM 200cm x 110cm yang dijual tidak sampai 200K rupiah .. 😏
.
.
.
Dibuat dengan proses yang panjang.. minimal 20x celupan (celup, kering, celup, kering, dst..) selama 1 bulan jika cuaca bagus dan bisa 2 bulan jika hujan.. ditenun manual dengan tenun gedhog selama 1 bulan.. bagaimana menurut kalian? Bekerja selama 2-3 bulan dan hanya mendapatkan 2-3juta per lembar kain besar .. for real guys 💙 itu murah! 🤗
.
.
.
Untuk itulah kolaborasi ini ada .. Kain Indonesia dengan segala prosesnya itu unik 💙 terima kasih IKKON 2016 dan @bekraf.go.id @bekrafd1 atas kesempatannya untuk mengenal Ngada Flores secara mendalam..🙏💙
.
.
.
Terima kasih @kopikkon & @bekrafd4 untuk kesempatan di @adiwastra_nusantara 11-15 April 2018 .. 🙏 💙
.
.
.
See you all this weekend! 😘😍
#clozetteid
#fashion
#adiwastranusantara2018
#bekrafgoid
#bekrafd4
#bekrafd4dn
#kopikkon
#JCCevent
#eventjakarta
#designerlife
#Indonesiandesigner
#indonesianfabric
#kaintenunikat
#handmade
#handcraft
#LiveInManuManu
#urbantransforMANU

+ View more details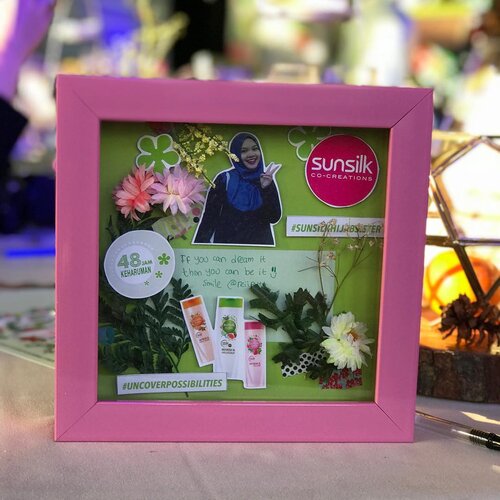 + View more details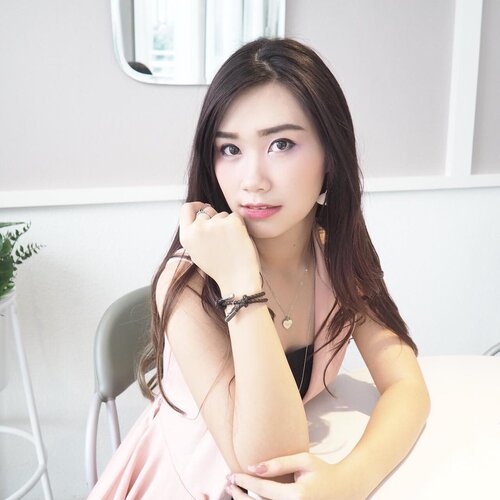 If you wondering the bracelet that i use lately 🙋🏻‍♀️
It's from @merci.amie A Stylish Handcrafted Leather bracelet, beside this there's 4-5 more designs that you can choose.
OFC this's Unisex! It's not just for girls, you can wear it as a couple bracelet too👫
If doesnt have any (boy/girl friend) at least you have (same as) me 🙆🏻
#lol
#abellwear
#clozetteid
#cotd

+ View more details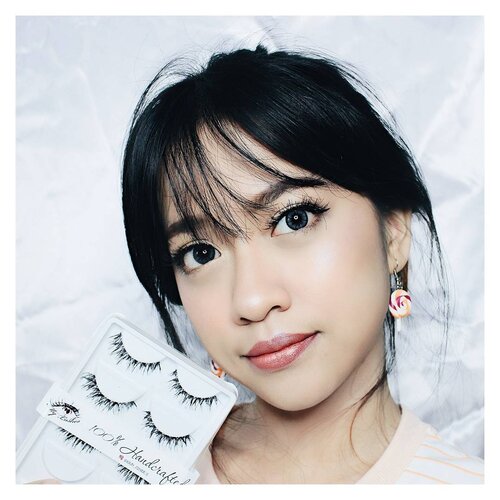 Wearing lashes from @beauty_essential.id ❤
100% handcrafted!
.
Bulu mata ini nyaman dipakai dan kombinasi panjang-pendek nya juga pas, ga lebay😌
Tapi agak sedikit ga rapih di bagian tulang (yang ditempel kemata), ada lebihan lem yang udah kering gitu. Tapi ga ngaruh ke pemakaian kok. Oh iya, bulu matanya juga bisa dipakai berkali2, jadi lebih hemat deh!
.
#clozetteid
#makeup

+ View more details

loading ...
Back To Top