loading...
Search
14,105 RESULTS FOR HAPPINESS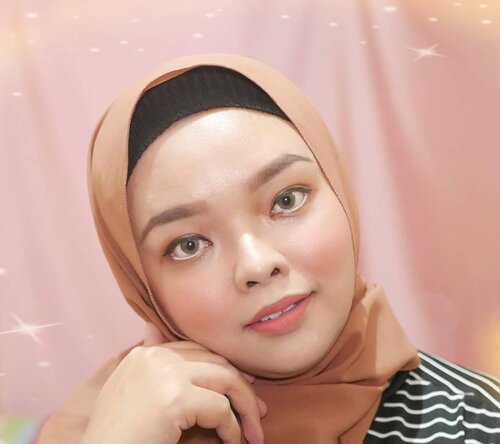 + View more details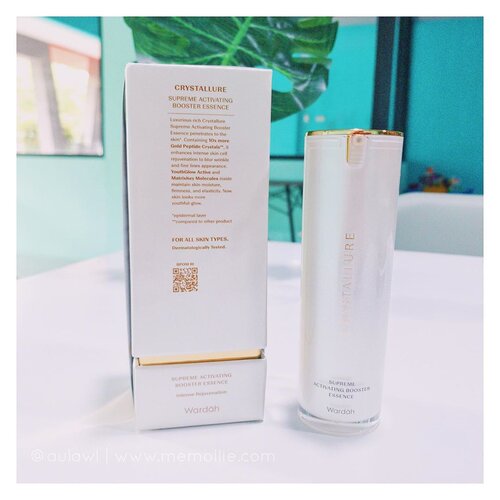 Yes i hear youuu beibeeh!Kemarin aku buka pertanyaan di IG story ku, produk apa yang pengen kamu tau review nya. Daaan si Essence Crystallure dari Wardah ini banyaaak banget yang kepoin shaaay!Langsung aja kita mulai yaa.Aku nyobain rangkaian produk Crystallure yang Supreme Activating Booster Essence.Sekilas tentang rangkaian Crystallure, lini premium dari Wardah ini mengusung 2 formula andalan hasil penelitian selama 10 tahun yang bisa dipakai untuk semua jenis kulit , yaitu Gold-Peptide Crystals dan YouthGlow Active.Nah, si Essence yang aku cobain ini sepertinya salah satu produk yang diandalkan dari 6 produk lainnya yang keluar di seri premium ini.Kamu bisa baca beberapa khasiat yang ditawarkan essence ini di slide ke 2.Gimana hasil yang aku rasakan?Well aku sudah memakai essence ini setiap hari, pagi dan malam hari selama 2 minggu. Kalau berdasar claim di kemasan essence ini, riset membuktikan adanya perubahan di kulit setelah pemakaian 3 minggu ya, tapi dalam 2 minggu ini, aku udah bisa merasakan khasiat dari essence ini loh.Seperti yang pernah aku posting, 1st impression di ig story aku 2 minggu lalu, sesaat setelah pakai essence ini, aku langsung merasa kulitku lebih lembut, kenyal dan sedikit lebih cerah. Selama 2 minggu ini alhamdulillah kulit wajahku happy dengan essence ini. Sempat timbul jerawat, tapi rasa-rasanya bukan karena si essence sih, tapi karena aku kelewat bersihkan muka malam hari. Hehe.. Beberapa teman yang ketemu aku seminggu belakangan bilang wajahku terlihat makin cerah, dan kalau aku sendiri ngerasain kulitku lebih lembut.Kalau untuk efek blurring fine wrinkles, aku belum bisa ngerasain si, karena mukaku yang tembem ini ga punya kerutan yang berarti.. haha.. Hal yang aku senang juga dari essence ini adalah, ia cepat meresap ke kulit dan benar-benar meningkatkan kerja serum yang aku pakai setelah essence ini. Serius deh. Ini berarti essence ini memiliki khasiat melembabkan yang bagus. Oh iya, wanginya juga sopan. Berbeda dengan rangkaian skincare drugstore di sini yang biasanya super wangi. Essence ini memiliki wangi yang cukup terasa, tetapi tidak menusuk di hidung dan lembut.Lanjut di komentar 👇🏼👇🏼
+ View more details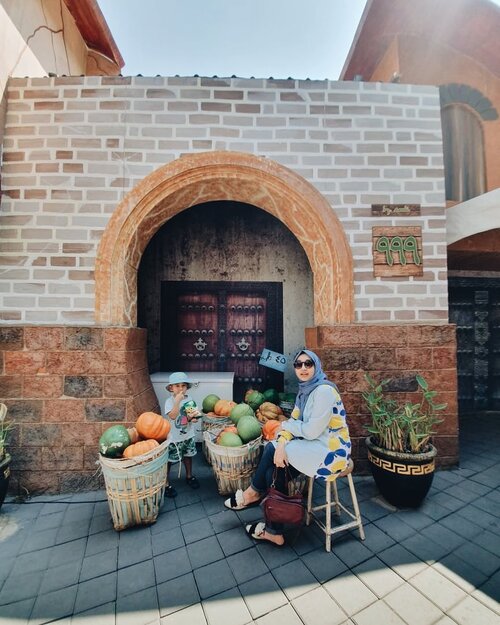 + View more details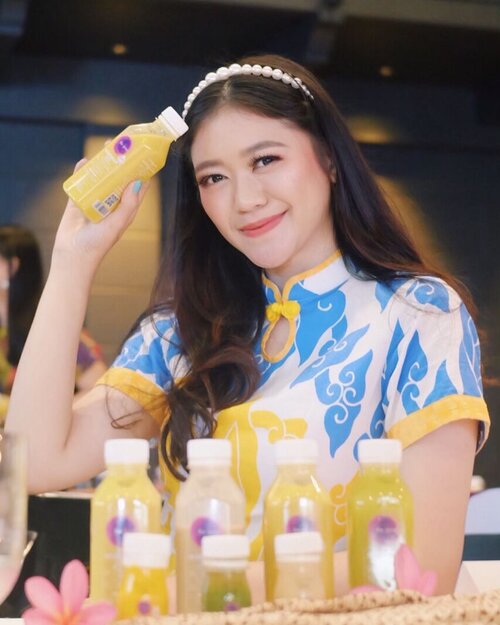 Your mind and body are all connected. This is why you need a healthy body to have a happy mindset. And nothing could be better than healing your body naturally with natural herbs 🍃🌱🌾_Jamu is traditional Indonesian medicine made from natives herbs and spices following 1000 years long traditions. And @rejuveid bring classic Indonesian spices to the next level with their new launched product : "The First Cold-Pressed Indonesian Heritage Beverages" 💫 These variants contains Indonesia's signature turmeric, ginger, galanga, curcuma, and lemon grass (Indonesia : kunyit, jahe, kencur, temulawak, dan sereh) with no artificial sweetener and vegan friendly. So here's the list of their latest variant🥂 Heritage Beverages : Almond Kencur, Almond Bandrek, Tropic Sereh, Tropic Temulawak🥂 Re.juve Shots : Curcuma Ginger, Turmeric Ginger, Galanga Ginger, Celery Ginger_We all know that @rejuveid is popular for their signature heathy food & beverages products such as Infused Water and Juices, but to created "the better Jamu" as an inspirations is really innovative in my opinion 🥺💕 With this, it can introduce Jamu to the youth generation and preserve Indonesian traditions at the same time. Or maybe drinking Jamu on the go could become a new lifestyle in the future 👏🏻
#LiveHappier
#GoodForYou
#CleanLabel
#REJUVXCLOZETTEID
#ClozetteID
@clozetteid .....
#selfpotrait
#selfpotrait
#ulzzang
#foodstagram
#fashiongram
#beautyinfluencer
#stylediaries
#indonesiabeautyblogger
#styleblogger
#bestoftheday
#beauty
#fashionpeople
#fashionvibes
#얼짱 #일상 #데일리룩 #셀스타그램 #셀카 #인스타패션 #패션스타그램 #셀스타그램 #팔로우 #오오티디 #패션 #데일리

+ View more details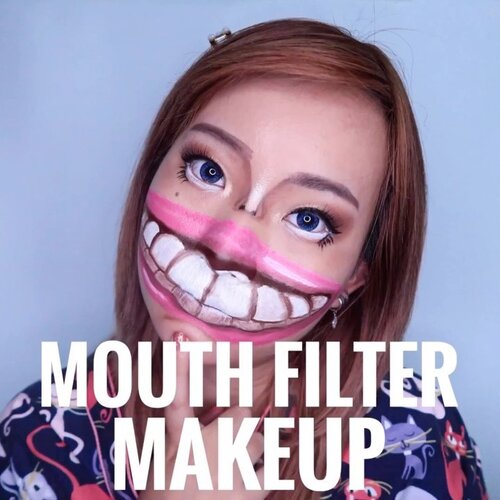 + View more details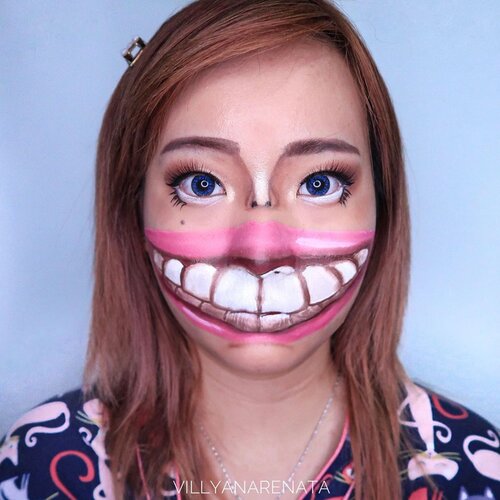 + View more details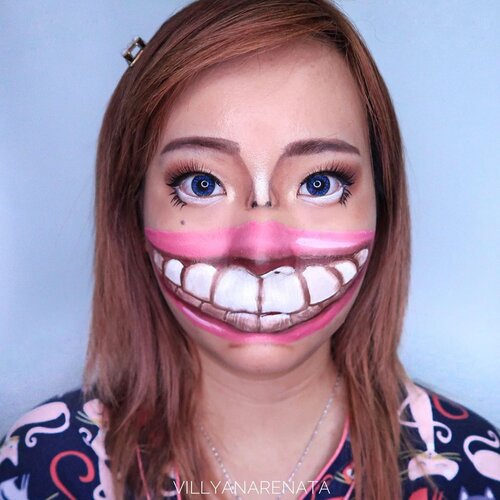 + View more details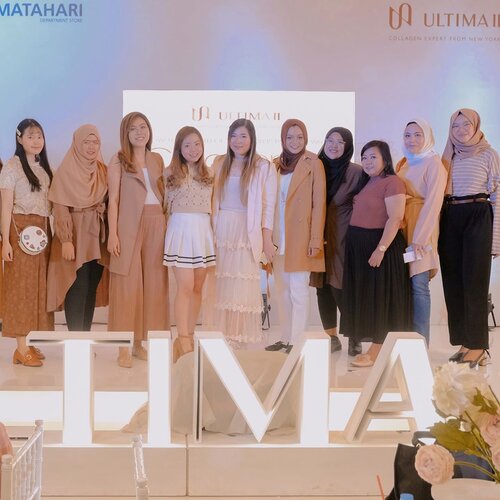 Udh lama gapernah upload foto bareng2an sama mentemen komunitaskoohh~ 😚😚 Komunitas yang sudah mengajarkan banyak hal buat aku 🙂 bisa dibilang membesarkan lah~ karena aku mulai aktiv ngeblog saat masuk komunitas ini ditahun 2016 😅 jadi aku masih baru banget sebenernya 🙃 meskipun blog aku umurnya udh 5 tahun. Tapi aktivnya yang tiap bulan nulis tuh baru 3taun ini 🙃 aku yang awam banget soal tulis menulis dan mereview produk dengan baik, perlahan jadi tau karena temenan sama mereka2 ini. Aku sangat bersyukur pas balik ke Jatim bisa nemuin ignya cece @mgirl tersayang 😜 dari hashtag yang dipasang disetiap potonya 🤣 jd pas aku searching keyword yg aku mau, satu2nya postingan yg paling banyak muncul yah postingan dari cemin 😂 dan aku lgsg menyapanya lewat DM IG wkwkwkwk dan lgsg lah dimasukin ke grup unoficiallnya dr komunitas kita ini. Belum genap 1tahun bergabung, komunitas kecil ini akhirnya secara RESMI di HAK PATENKAN 😎 dan minggu ini akan merayakan annivnya yang ke 3 tahun 🥳 YAAYYY HAPPY 3rd ANNIV BEAUTIES 🎉🎉 Yaaapppp!! Komunitas @sbybeautyblogger 💕 @sbybeautyblogger adalah satu-satunya komunitas beauty blogger RESMI yg ada di Surabaya 😎 Untuk detail peresmiannya komunitas kita, mentemen bisa scroll aja kebawah IG nya SBB 😌 disitu mentemen bakal bisa liat, bagaiamana acara peresmian komunitas kita, dihotel mana diselenggarakannya, dan media apa saja yg meliput ? Mentemen bisa cek sendiri 🙂 Jadi SBB ini bukan komunitas kaleng2 yah mentemen~ SBB juga punya system management yang amat sangat baik dan super transparant. Pastinya kita sudah memiliki teamnya sendiri untuk menghandle dan menyortir project2 yang masuk dan juga mentemen yang baru akan ingin bergabung bersama kita. Jadi skalanya bisya dibilang udah profesyoneeelll lah yah~ 😆 Sebenrnya pengen nulis banyak bgt tentang komunitas tercinta ini. Dari gimana perjuangan menetemen member lawas bersama2 membesarkan komunitas ini. Dan segala tetek bengeknya.. Tapi kepanjangaaann cuuuyy 🤣🤣🤣 NEXT POST or NEXT TIME aja yah cerita2nya 😅 ..
#clozetteid

+ View more details

loading ...
Back To Top