loading...
Search
1 RESULT FOR HARIIBU2020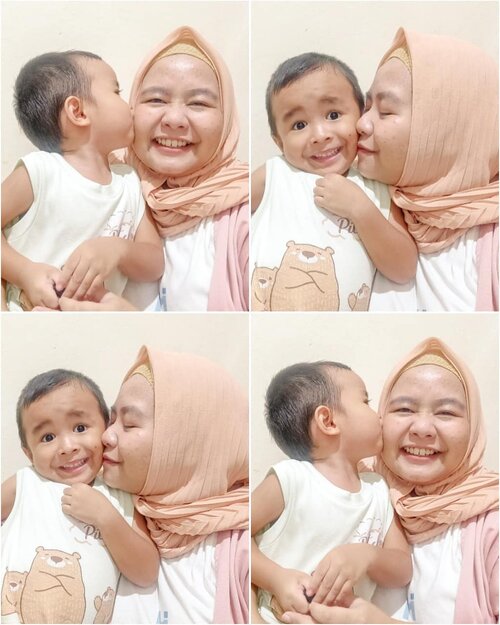 Selamat Hari Ibu untuk seluruh perempuan di Indonesia. ❤️❤️ Terutama untuk 2 wanita hebat di foto kedua yang sudah 30 tahun tanpa lelah memberi dan menyayangi keluarga. Dan juga untuk saya sendiri tentu HAHAHA. 😂
#selflove
is important too~
To me, motherhood and also womanhood is a journey. More like a road trip, I say. 🚙 Masing-masing punya cerita tersendiri. Kita bisa mendengarkan cerita orang, menanyakan pendapat, meminta saran, but at the end of the day it is us experiencing it firsthand and trying to make the best decision possible with our own circumstances & priorities. Karena tentu situasi, kondisi dan keadaan masing-masing berbeda. 💁🏻‍♀️
Tahun ini merupakan tahun yang banyak tantangan. Banyak sekali hal yang bisa diambil dari semua kejadian ini. Banyak momen dimana saya harus lebih sabar, harus ikhlas, kuat, belajar banyak, dan semangat (meskipun capek rasanya~). 😔 Ga semua sesuai rencana sih, tapi kita punya plan B, C, D, dll dan Allah lah menunjukkan rencana yang terbaik. Bismillah.
But one thing that always keeps me going is this boy's massive love. 🥰🥰 Setiap hari seneng juga denger ada yang bilang "Rio sayang Ibu" atau "Ibu cantik" hahaha. 🤣🤣 Mana sebentar lagi nanti juga ada yang ikutan nempel juga 24/7. Semoga bisa terus memberikan my 100%++++ for my family.
So what's the highlight of your motherhood and/or womanhood journey? I hope it is always filled with love and happiness. ❤️❤️❤️
.
-------
.
#motherhood
#womanhood
#momandson
#satriorpradana
#thoughtsbyFaradila
#selamathariibu
#hariibu2020
#hariibu
#clozetteid
#clozettedaily
#motherhoodjourney
#momblogger
#femaleblogger
#mombloggerindonesia
#Bloggerperempuan

+ View more details

loading ...
Back To Top