loading...
Search
11 RESULTS FOR HARIMERDEKA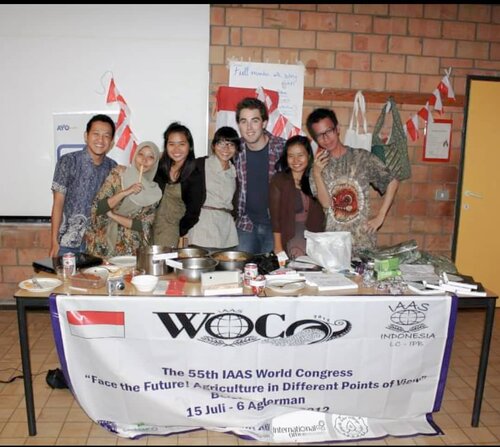 DIRGAHAYU REPUBLIK INDONESIA! 🇮🇩🇮🇩🇮🇩 Semoga tetap jaya ❤️❤️❤️ Sampai sekarang masih keinget rasa haru saat kita abroad dan denger lagu Indonesia Raya atau Indonesia Pusaka (atau lagu instrumental saat boarding pesawat Garuda) :"""") Susah banget nahan air mata haru dan kangen. 😭😭😭 Then I realize, damn, I really love this country. Kadang gampang sekali terfokus ke kekurangan dan hal negatif yang ada di negara ini. But if we always see the bad, when do we have time to see the good? Kekayaan budaya, keramahan penduduknya, kelezatan makanannya serta keindahan alamnya selalu menjadi pembicaraan orang banyak. Di kancah internasional, orang-orang Indonesia termasuk yang aktif dan juga supel. 👏👏 Berkali-kali ikut acara internasional, dan terlihat banget kalau Indonesia termasuk negara yang mendominasi. We're always extra in doing stuff (kaya waktu IAAS World Congress ini, kita sampai masak mie goreng buat dibagi-bagiin gratis 🤣 thanks guys for making this happen! ❤️), not to mention being super sociable. Jadi inget wejangan Pak Rimbawan sebelum acara seperti ini "Whatever you do, you are an ambassador of Indonesia". Segala tingkah laku kita, mencerminkan image negara di mata dunia. 👌 And we want to make it a good one, right? Semoga segala tingkah laku, keputusan dan juga kebijakan kita mencerminkan rasa cinta kita kepada Indonesia, alamnya dan juga penduduknya. ❤️❤️❤️ .-------.
#throwback
#tbt
#dirgahayurepublikindonesia
#hut75ri
#merdeka
#dirgahayuindonesia
#nkrihargamati
#indonesia
#indonesiamaju
#harimerdeka
#merdekari
#independenceday
#nkri
#75tahunindonesiamerdeka
#hutri
#worldcongress
#iaas
#iaasworld
#clozetteid
#clozettedaily
#thoughtsbyfaradila

+ View more details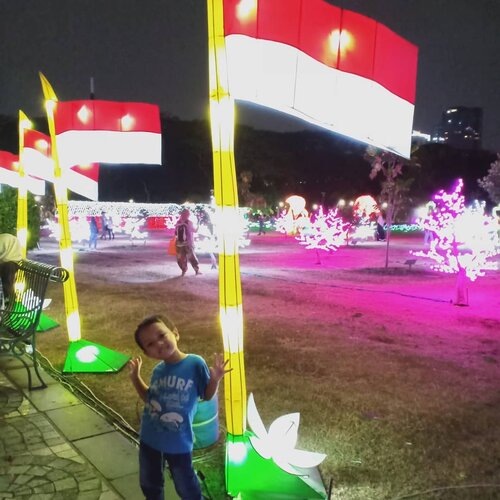 + View more details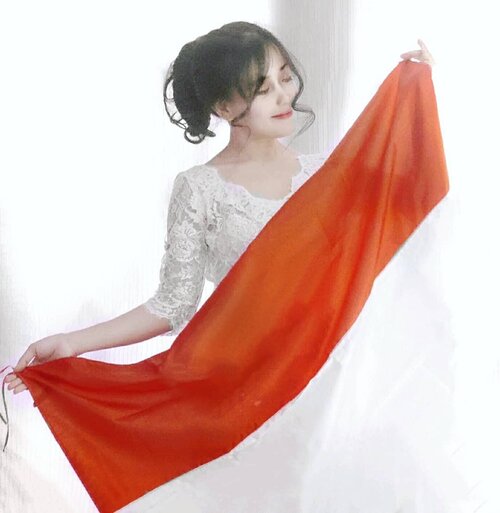 INDEPENDENCE.🇮🇩 Memilih untuk merdeka dan merdeka untuk memilih.💪
.
#Dirgahayu73
Republik Indonesia 🇮🇩🇮🇩 17 Agustus 2018 🇮🇩🇮🇩
Selamat Ulang Tahun, Indonesia🇮🇩
Selamat Hari Kemerdekaan.🇮🇩
Sekali merdeka, tetap merdeka!💪
.
Semoga merdeka adalah state of mind, jadi masing-masing bisa memilih untuk merdeka.
Merdeka untuk memilih kamu dan merdeka untuk memilihku, misalnya~
Merdeka untuk menyatakan sayang, dan merdeka untuk menyatakan rindu... misalnya.🤣🤣
Yang penting, jangan terbebani, baik untuk negara, maupun pribadi. Cukup lakukan yang terbaik yang kita bisa.😉
.
Red and white in your blood~🇮🇩
MERDEKA!💪
#happyindependenceday
#independenceday
#harimerdeka
#17Agustus
#clozetteid
#flag
#Indonesia
+ View more details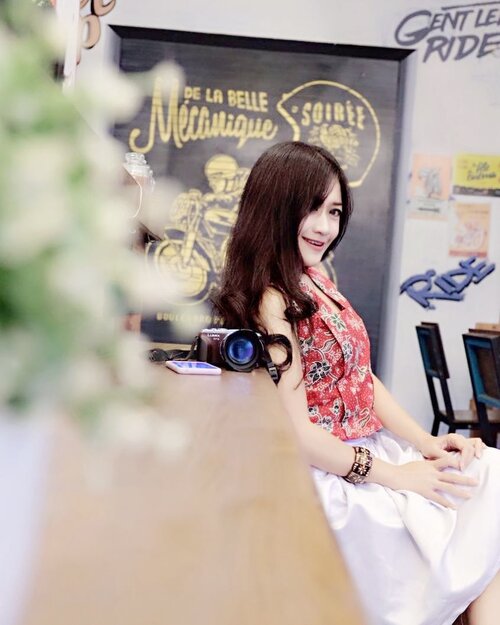 + View more details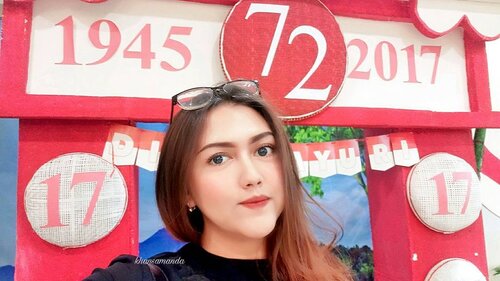 + View more details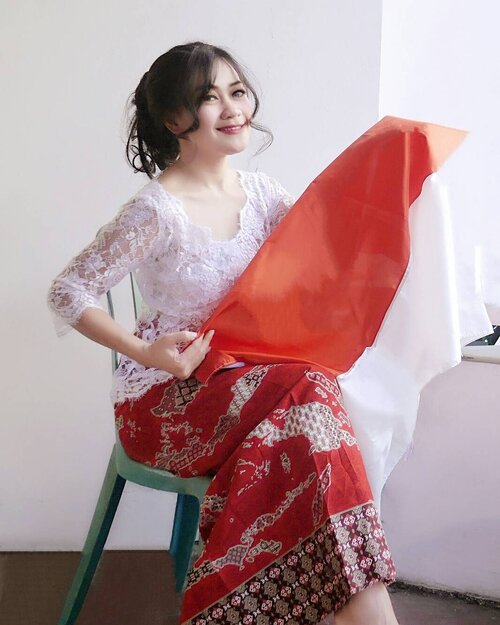 + View more details

+ View more details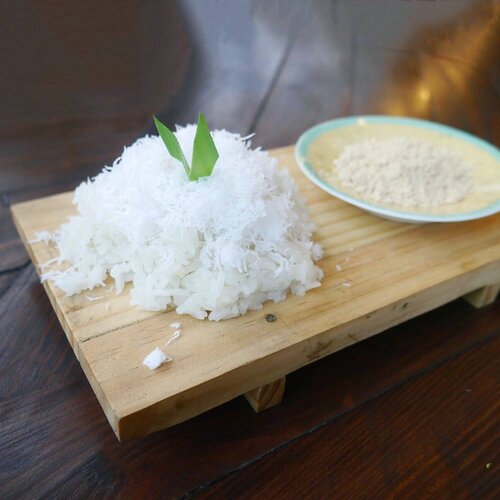 I give you special choice for your independence day
#RI72
culinary menu! 🇮🇩
Kapan terakhir makan ketan bubuk kedelai?? I think it's been a decade, or more, since the last time I eat this delicious 'common people' food.😆
Nah, ini menu promo khusus untuk hari Kemerdekaan RI ke 72 di @cafesoiree
👌🇮🇩
Ada ketan bubuk kedelai, pulen & renyah, juga soda merdeka dengan topping strawberry 😋😋 (swipe to the right for more pics). Cuman 20k!! Merdeka banget, kan~🇮🇩
Menunya banyak, murah meriah, dan tempatnya juga enak buat ngobrol/nongkrong, tanpa takut keramean musik.👍👍
Sticky rice is one of those great joys of Asian cuisine. In Indonesia, one of the variation, this handful mounds of glutinous rice are sprinkled with grated coconut, and served with soy powder.
It is usually eaten with bare hands.😋
#ketan
#kedelai
#stickyrice
#soda
#merdeka
#harimerdeka
#kemerdekaan
#hutRI
#culinary
#kuliner
#cafe
#CafeSoiree
#Surabaya
#lifestyle
#hangout
#foodporn
#traditionalfood
#wonderfulIndonesia
#pesonaIndonesia
#gastronomi
#clozetteid
+ View more details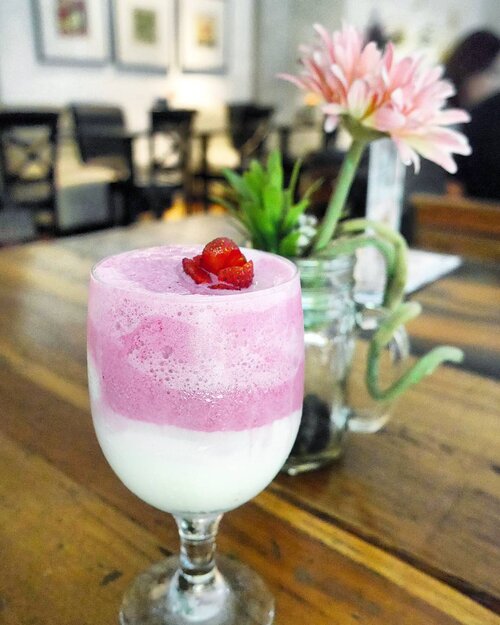 + View more details

loading ...
Back To Top