loading...
Search
88 RESULTS FOR HATOMUGI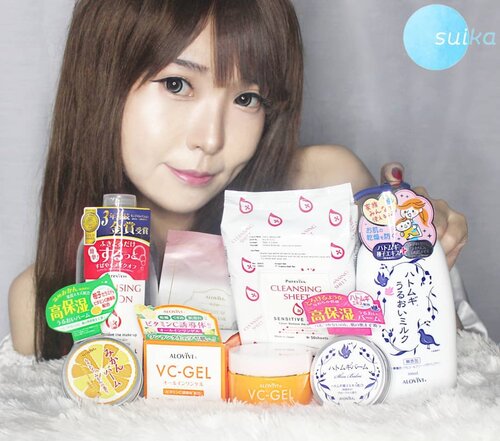 こんなに たくさん SUIKA の プロダクト を貰いました ❤ Arigatou na! Let me introduce Purevivi & Alovivi - Original products from Japan. For the full review, i will write on my blog, and tell you guys how much i love these products on my Youtube Channel, also on my IG!
.
.
❤ ピュアヴィヴィ クレンジングシート (PUREVIVI CLEANSING SHEET) -
Only 1 sheet to removes makeup. Suitable for sensitive skin, or normal skin. I always bring this cleansing sheet with me when i go traveling.
.
.
❤ ピュアヴィヴィクレンジングローション (PUREVIVI CLEANSING LOTION) -
Remove makeup easily. It's great for both sensitive, acne skin or normal skin.
.
.
❤ アロヴィヴィプレミアムフェイスマスク (ALOVIVI PREMIUM FACE MASK) -
Face mask that smoothly penetrates deeply into every corner of the skin.
.
.
❤ アロヴィヴィみかんバーム (ALOVIVI ORANGE BALM)
Vitamin C nourishment. gentle to your skin and deeply moisturizes the skin, hands, feet, face and body.
.
.
❤ アロヴィヴィハトムギバーム (ALOVIVI HATOMUGI BALM)
Nourishment Hydration, amoisturizing balm is for intensive moisturize the whole body. .
.
❤ アロヴィヴィハトムギうるおいミルク (ALOVIVI HAT SKIN MILK) -
Moisturize and soften the skin. Can be use for baby, childrens and adult. No Alcohol, Suitable for sensitive skin.
.
.
❤ アロヴィヴィVCオールインワンゲル (ALOVIVI VC GEL - ALL IN ONE GEL) -
Multifunctional gel for the face, with a high content of vitamin C . Can be use as mask, moisturizer, serum.
.
.
.
#モデル  #メイク  #ヘアアレンジ  #オシャレ メイク
#JapaneseBeauty
#JapaneseSkincare
#Japanesemakeup
#Japan
#makeup
#beauty
#kawaii
  #ファッション  #コーディ  #ガール  #かわいい
#skincare
#beauty
#glowingskin
#beautiful
#makeup
#healthyskin
#IndonesianBlogger
#clozetteid
#BeautyInfluencer
#BeautyBloggerIndonesia
#BeautyVlogger
#cchannelbeauty
#BeautyBlogger
#BeautyVlogger
#Beauty
+ View more details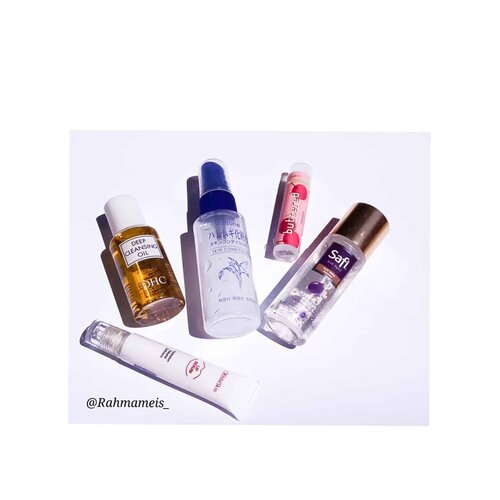 + View more details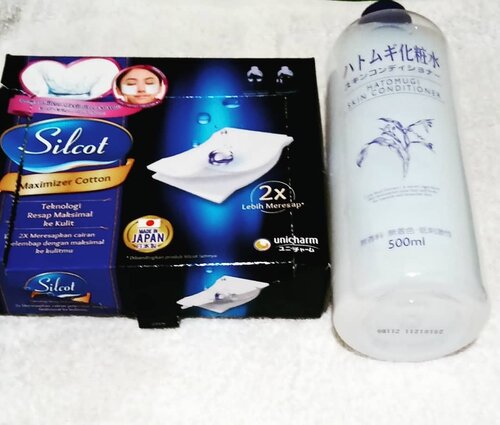 Silcot maximizer cotton ditambah hatomugi skin conditioner untuk CSM an lebih enaak banget ♥️😘😘.....
#clozetteid
+ View more details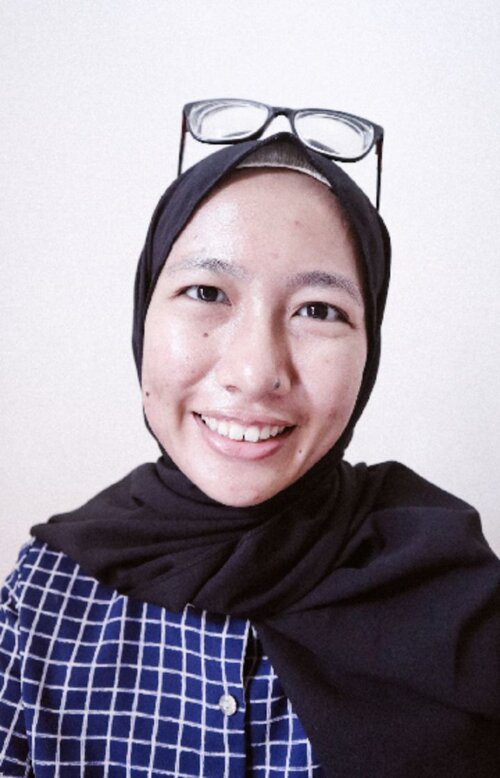 + View more details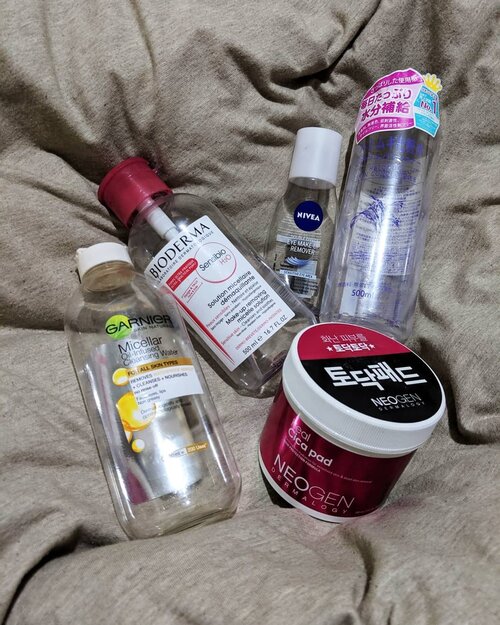 [LONG SKINCARE RANT ALERT]The follow up story from
#DinsDayOff
cleaning, I've gathered around many Summer Graduate from
#DinsVanityDesk
(in clockwise)1. @nivea_id Eye Make up Remover2. Hatomugi Skin Conditioner3. @neogen_global Cicapad4. @garnierindonesia Micellar Oil-infused Cleansing Water5. @bioderma_indonesia Sensibio Micella WaterAsk me again why do I have so many cleansers? Cleansing (including facial wash) has been my skincare religion since day one. It all from my father (yes, I got my skincare basics from my father) who always insist that I must always cleanse my face when come home or before sleep. Finding the most suitable cleanser for your face is the paramount of your skincare (insert drama sound effect here). I use them all repeatedly, they all frequent visitors of the vanity desk. But mind you, I didn't use them all at once but more on rotation whenever I saw fit.As for the Cicapad, I'd say this is my most favourite version of all the Neogen Pads, and my skin agreed with that.
#SkincareEmpties
#BeenThereDoneThat
#MissionEmpties
#Cleansers
#ipreview
via @preview.app
#clozetteid
#MakeupAlley
#SummerCleaning
#SummerBreak

+ View more details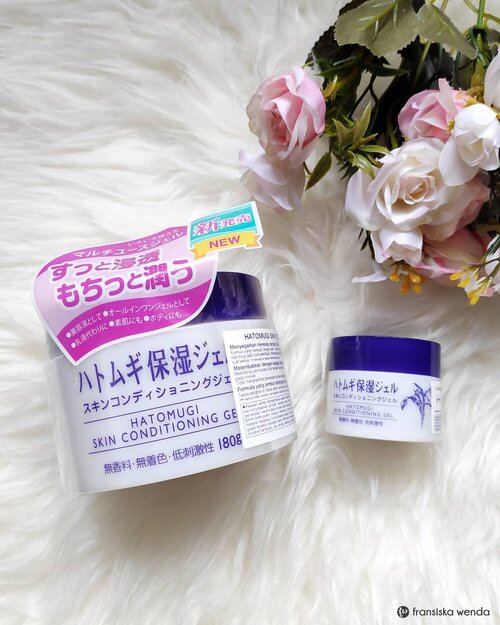 Dulu aku pernah cobain @hatomugi.id skin conditioner (toner) dan akhirnya sekarang nyobain skin conditioning gelnya (pelembab) karena banyak yg bilang ini bagus 😆
.
Menurut aku skin conditioning gel ini:
💟 Teksturnya ringan, 💟 Menyegarkan, melembabkan
💟 Multifungsi, bisa untuk wajah dan badan
💟 No fragrance, no alcohol
💟 Tidak membuat kulitku breakout
💟 Cocok untuk kulitku yg kombinasi berminyak tapi butuh beberapa waktu biar terserap dengan sempurna oleh kulit
.
.
Full review bisa baca di
www.fransiskawenda.com
ya 😆
.
.
#Skincare
#Hatomugi
#SkincareReview
#ClozetteID
#ReviewbyFW
+ View more details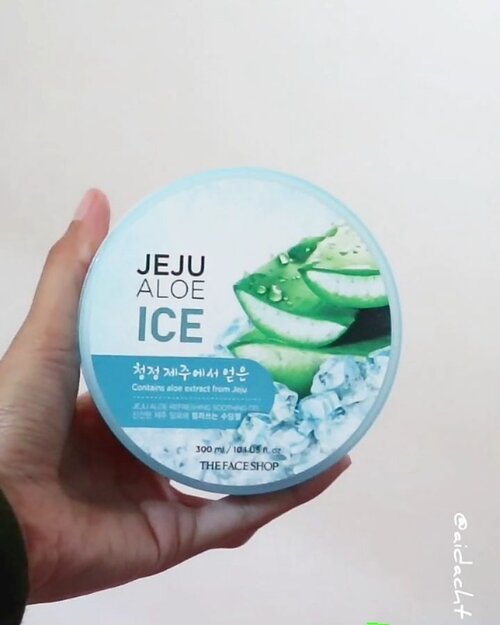 HOW TO STAY HYDRATE ON RAMADAN 🎈
.
Sebelumnya aku udah share tentang night skincare routine, sekarang giliran morning skincarenya nih! Karena shootnya pagi, jadi aku ngga pakai ringlight. Eh tapi malah bikin cahayanya ngga stabil ya, maapin 😂
.
@cosrx_indonesia Low pH Good Morning Cleanser. Sabun muka ini udah pernah aku review full di blog, intinya sih enak, ngga bikin kering, bikin lembab tapi ngga berlebihan. Ukurannya gede jadi ngga habis-habis!
.
@hatomugi.id Skin Conditioner. Ini hydrating toner yang paling aku suka dipakainya dengan cara disemprot. Praktis, melembabkan, dan murah untuk ukuran 500ml.
.
@thefaceshop.official Jeju Aloe Ice. Baru nyobain sih. Sejauh ini enak, cepat menyerap, ngga bikin break out atau berminyak. Jadi cocok banget dipakai pas puasa gini.
.
@altheakorea Petal Velvet Sunaway SPF 50. Keuntungan pakai sunscreen yang ada warnanya tuh jadi ngga perlu pakai base makeup kalau lagi mager! Udah langsung cerah dan di mukaku ngga abu-abu.
.
Sebenernya pengen nyelipin serum di skincare routine, cuma takut salah nyelipinnya karena masih pakai chemical exfoliate malamnya 🤔 anyway, pelembab penyelamat kalian selama kulit kering kerontang apa sih? Racuni aku dong 🐈
.
.
.
#aidacht
#aidactutorial
#clozetteid
#beautiesquad
#skincare
#amskincareroutine
#skincareroutine
#morningskincare
#koreanskincareroutine
#altheaangels
#featuredonalthea
+ View more details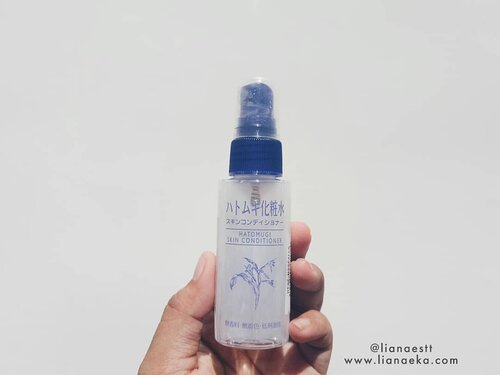 Hatomugi Skin Conditioner
Hatomugi Skin Conditioner ini sudah sangat terkenal, khususnya di Jepang, dan merupakan salah satu produk untuk melembabkan dan mencerahkan warna kulit.
Hatomugi adalah istilah dalam bahasa Jepang untuk tanaman yang berupa barley/grain/biji-bijian yang dikenal sebagai tanaman untuk kehidupan dan kesehatan.
Kandungan dalam produk Hatomugi Skin Conditioner sangat efektif untuk perawatan terhadap jerawat serta mampu melawan flek-flek hitam, noda dan penuaan kulit. Produk ini tidak mengandung Alkohol.
Tekstur Hatomugi Skin Conditioner ini seperti air tajin (air cucian beras), seperti air biasa yang di semprotkan. Tidak lengket dan tidak memiliki aroma yg mengganggu, samar-samar aromanya.
Result : Aku biasanya pakai ini setelah toner 1, karena wajah aku dehidrasi jd tetep membutuhkan hydrating toner. Kalau botol kecil ini biasanya aku simpen di tas, biar kalo lagi kepanasan langsung semprot. Selain itu aku juga pakai sebagai masker. Buat yang penasaran gimana baca di blog aku, search Hatomugi.
Price : Full Size 98.000 (aku beli 79.000 discount di sociolla bulan maret)
Bisa pakai kode SBNLAJX8 untuk diskon 50.000 di sociolla.
Repurchase ? yes.
#skincare
#skincarejunkie
#skincarejapan
#skincarelover
#hatomugiskinconditioner
#lianaekacom
#ClozetteID
#beautiesquad
#beautyblogger
#beautybloggeindonesia
#hbbv
#idskincarecommunity
#skincarecommunity
#kbbvmember
#indonesiafemalebloggers
#beautyreview
+ View more details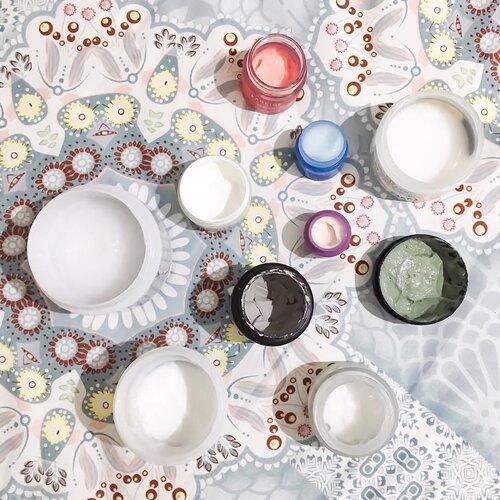 + View more details

loading ...
Back To Top