loading...
Search
401 RESULTS FOR HEALING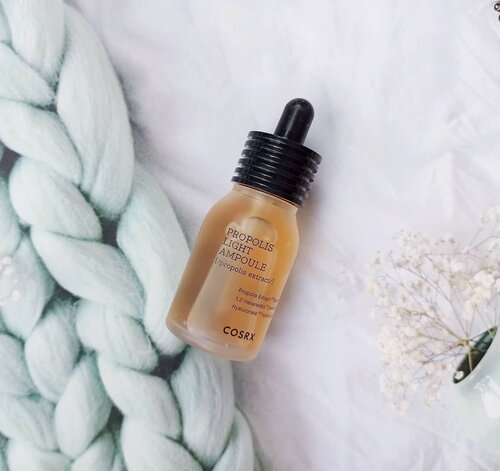 Haii haii.. It's time to review about 𝗖𝗢𝗦𝗥𝗫 𝗙𝘂𝗹𝗹 𝗙𝗶𝘁 𝗣𝗿𝗼𝗽𝗼𝗹𝗶𝘀 𝗟𝗶𝗴𝗵𝘁 𝗔𝗺𝗽𝗼𝘂𝗹𝗲, and this is my first time using Propolis in skincare. I already use it for almost 1 month and so far my skin doesn't show any negative reaction like breakouts. My skin feels really hydrated and plumps after use.The texture is rich and thick because of the high concentration. The color is transparent and a little bit like gel-watery which reminds me of honey. It spreads easily on my skin and doesn't feel sticky at all if you using of enough amount. It take a couple of minute to absorbs. It has no scent.I usually just need a drop of this for my PM skincare routine, depending on my skin condition and I layer them with other moisturizers. I have dry-combination skin so this products good for moisturizing, hydrating my skin and makes it look glowing and more healthier.Ingredients : 𝘗𝘳𝘰𝘱𝘰𝘭𝘪𝘴 𝘌𝘹𝘵𝘳𝘢𝘤𝘵, 𝘏𝘰𝘯𝘦𝘺 𝘌𝘹𝘵𝘳𝘢𝘤𝘵, 𝘉𝘶𝘵𝘺𝘭𝘦𝘯𝘦 𝘎𝘭𝘺𝘤𝘰𝘭, 1,2-𝘏𝘦𝘹𝘢𝘯𝘦𝘥𝘪𝘰𝘭, 𝘎𝘭𝘺𝘤𝘦𝘳𝘪𝘯, 𝘉𝘦𝘵𝘢𝘪𝘯𝘦, 𝘊𝘢𝘴𝘴𝘪𝘢 𝘖𝘣𝘵𝘶𝘴𝘪𝘧𝘰𝘭𝘪𝘢 𝘚𝘦𝘦𝘥 𝘌𝘹𝘵𝘳𝘢𝘤𝘵, 𝘗𝘢𝘯𝘵𝘩𝘦𝘯𝘰𝘭, 𝘗𝘰𝘭𝘺𝘨𝘭𝘺𝘤𝘦𝘳𝘺𝘭-10 𝘓𝘢𝘶𝘳𝘢𝘵𝘦, 𝘗𝘰𝘭𝘺𝘨𝘭𝘺𝘤𝘦𝘳𝘺𝘭-10 𝘔𝘺𝘳𝘪𝘴𝘵𝘢𝘵𝘦, 𝘌𝘵𝘩𝘺𝘭𝘩𝘦𝘹𝘺𝘭𝘨𝘭𝘺𝘤𝘦𝘳𝘪𝘯, 𝘚𝘰𝘥𝘪𝘶𝘮 𝘏𝘺𝘢𝘭𝘶𝘳𝘰𝘯𝘢𝘵𝘦, 𝘏𝘺𝘥𝘳𝘰𝘹𝘺𝘦𝘵𝘩𝘺𝘭 𝘈𝘤𝘳𝘺𝘭𝘢𝘵𝘦/𝘚𝘰𝘥𝘪𝘶𝘮 𝘈𝘤𝘳𝘺𝘭𝘰𝘺𝘭𝘥𝘪𝘮𝘦𝘵𝘩𝘺𝘭 𝘛𝘢𝘶𝘳𝘢𝘵𝘦 𝘊𝘰𝘱𝘰𝘭𝘺𝘮𝘦𝘳, 𝘊𝘢𝘱𝘳𝘺𝘭𝘪𝘤/𝘊𝘢𝘱𝘳𝘪𝘤 𝘛𝘳𝘪𝘨𝘭𝘺𝘤𝘦𝘳𝘪𝘥𝘦COSRX Full Fit Propolis Light Ampoule contain 83.25% concentration of Black Bee Propolis Extract, which is a natural antibacterial and anti-inflammatory ingredient, the ampule helps to heal stressed skin and reduce redness. I never expected to like it this much, my skin got better now. I finally managed to try this popular products from @cosrx thanks to @go.picky 🥰🥰
#pickyxcosrx
#pickyreview
#gopicky
#ClozetteID

+ View more details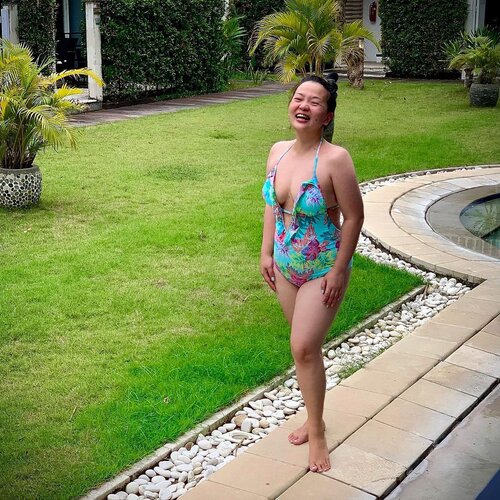 + View more details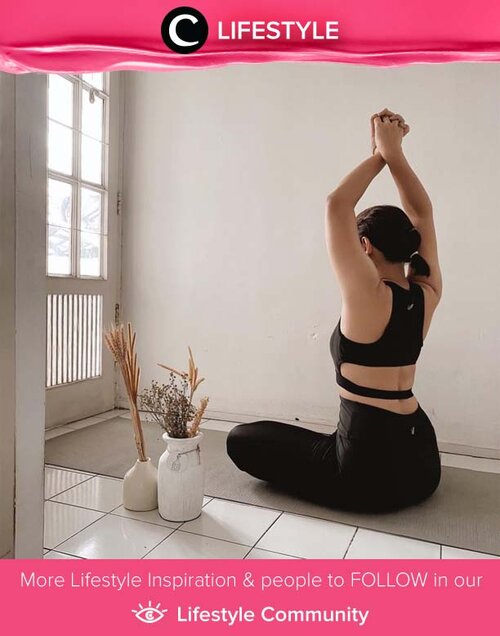 Bagi Clozette Ambassador @cellinikamil, yoga merupakan salah satu olahraga yang bisa membantu proses self healing-nya. Kalau kamu, olahraga apa yang dapat memperbaiki suasana hatimu, Clozetters? Yuk share pendapatmu di Lifestyle Community Clozette.

+ View more details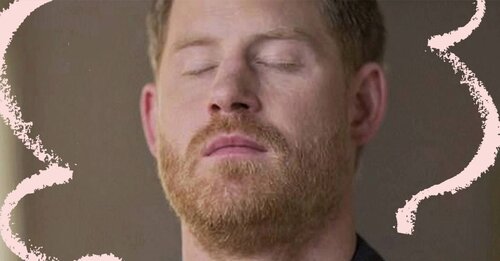 It helps Harry process the trauma of losing his mum when he was 12.
Simak juga artikel menarik lainnya di Article Section pada Clozette App.

+ View more details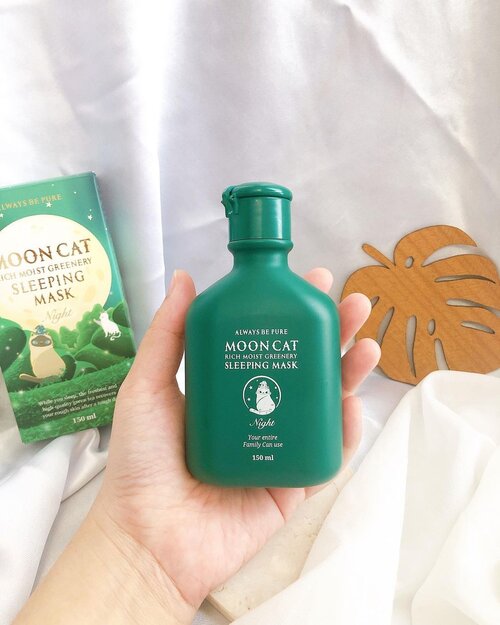 SLEEPING MASK UNTUK SEMUA ANGGOTA KELUARGA ✅ @always_be_pure_indonesia @always_be_pure
Kenalin, produk terbarunya Always Be Pure, Mooncat Rich Moist Greennery Sleeping Mask 💚 sleeping mask dalam kemasan botol yang isinya banyak banget 150ml 🥰 bisa dipakai untuk semua anggota keluarga bahkan anak2 sekalipun 😍
Mengandung greentea hadong yang dikenal sebagai greentea master dengan tradisi 1200 tahun ditanam di tanah sub-asam dengan udara bersih Gunung Jiri dan sungai Seomjin yang kaya dengan antioksidan
✅ Melembabkan
✅ Menenangkan kulit kemerahan
✅ Menyegarkan kulit yang lelah
💚 Tidak lengket
💚 Mudah menyerap dikulit
💚 No parfum & pewarna
💚 Sensitive skin approved
Ingredientsnya menarik banget selain mengandung green tea master, juga mengandung niacinamide, sunflower seed oil, green tea water, madecassoside, asiaticoside, houttuynia cordata, centella asiatica, turmeric, eggplant, fig, date, moringa extract, allantoin dan adenoside. Banyaknya kandungan calming dan healing properties rekomen banget buat dicoba, apalagi saat puasa seperti ini kulit sering dehidrasi dan menurutku pakai sleeping mask ini akan membantu hydrate kulitmu dan menjaga tetap lembab, kenyal dan plumpy ❇️
Tim mager pasti suka banget deh pake produk 2in1 ini karena bisa digunakan kapanpun as moisturizer dan untuk skincare malam as sleeping mask 💚 aku suka banget teksturnyaaaa 🤩
Produknya bisa kamu dapetin di @lollabeauty.id yaa 🛍
#alwaysbepure
#alwaysbepureindonesia
#alwaysbepuremooncat
#mooncatsleepingmask
#kbeauty
#skincare
#skincareblog
#skincareblogger
#kbeautyblog
#kbeautyblogger
#skincare
#makeup
#clozette
#clozetteid
+ View more details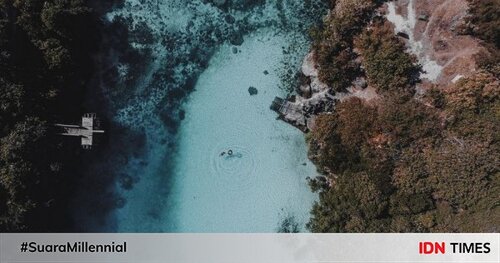 Pulau Sumba sudah dikenal dengan wisatanya yang selalu bisa membuat siapa saja jatuh hati ketika berkunjung.
Simak juga artikel menarik lainnya di Article Section pada Clozette App.

+ View more details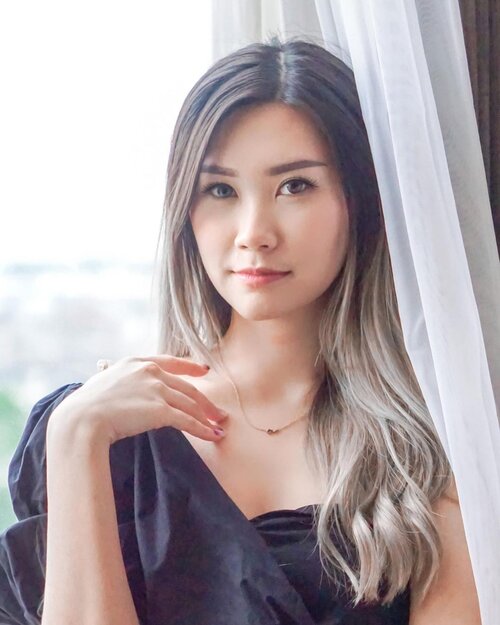 Search a gift for your loved one?
How about a Birthstone accesories!?
@byinviteonlystore just launch birthstone necklace n bracelet on late March !
It's crafted carefuly, with elegant design and 18k pleated gold.
Since it's a birthstone, each month stone will be different. MINE ?
Emerald - Emerald is known as the "stone of successful love". It brings loyalty and provides for domestic bliss. ... Emerald stimulates the heart chakra, having a healing effect on the emotions as well as the physical heart. It ensures physical, emotional and mental equilibrium, bringing harmony to all areas of ones life.
Swipe to see the closer look 👌🏻
.
.
.
#internationalwomensday
#ByInviteParty
#ByInviteOnly
#TorquiseWear
#BloggerSurabaya
#Clozetteid

+ View more details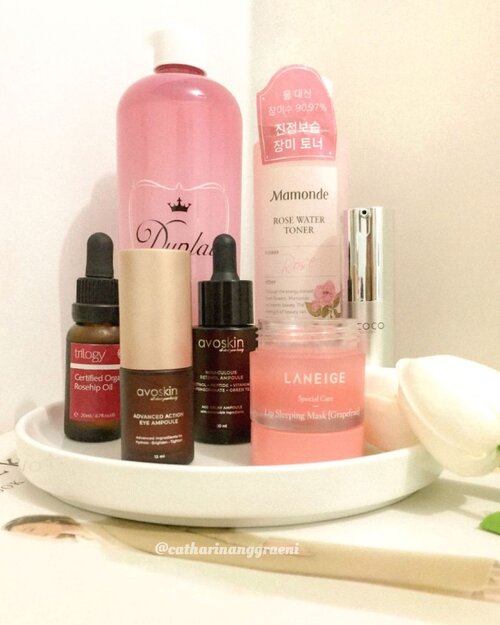 My skincare for this Friday night, exclude the double cleanser on the frame. I recently have little bumps here and there which are kind of annoying somehow. So, here are some that I use to heal them : 🧚🏻‍♀️ @mamondeindonesia Rose Water Toner🧚🏻‍♀️ @duplair.id Ceramide Lotion🧚🏻‍♀️ @lacoco.id Intensive Treatment Eye Serum🧚🏻‍♀️ @avoskinbeauty Miraculous Retinol Ampoule🧚🏻‍♀️ @avoskinbeauty Advanced Action Eye Ampoule🧚🏻‍♀️ @trilogy_id Certified Organic Rosehip Oil🧚🏻‍♀️ @laneigeid Lip Sleeping MaskGood night and have a good weekend all ❤️
#cathyangreview
#nightroutine
#clozetteid

+ View more details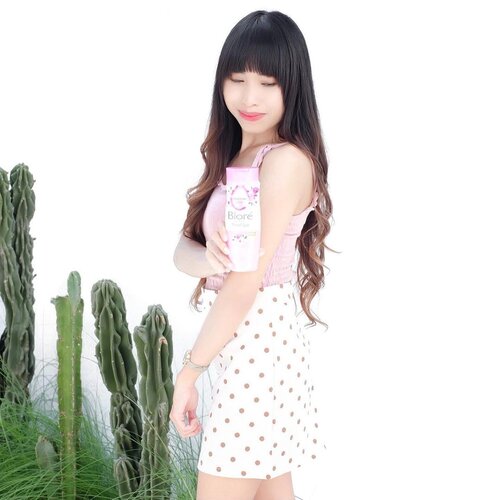 + View more details

loading ...
Back To Top