loading...
Search
260 RESULTS FOR HEALING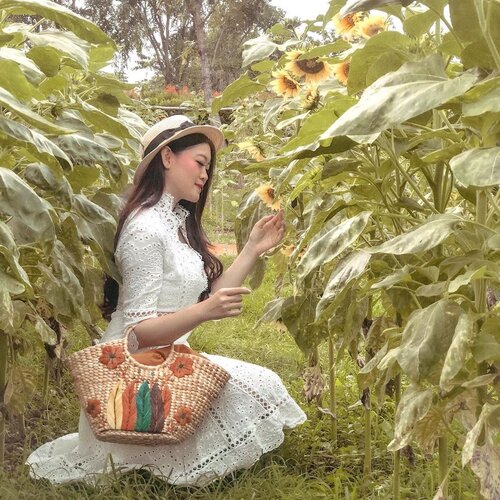 "You carry so much love in your heart, don't forget to give some to yourself" 🌿🌻🍃 Yesterday, was
#WorldsMentalHealthDay
, and I filled my day with some fresh air, walking through greenery, and enjoy beautiful flowers. Sometimes the smallest things feed the soul and bring peaceful vibes to our inner self
The way of recharging-your-life-battery might be different for everyone. But the most important is to understand when and how to heal your self. Because we are just human, and our daily activities or surroundings could be stressful sometimes. So it's okay to not be okay, all we need to do is to take a step back and practice some self care 🙂 It could be a small talk to our loved one, treating yourself with some comfort food, or chilling on the couch and create a cozy space
Just kindly remember, flowers do not bloom without a little rain. Everything has its purpose, even a little pain ✨
_____________
#selflove
#mentalhealthawareness
#selfcare
#spreadpositivity
#positivevibes
#spreadlove
#positiveaffirmations
#clozetteid
#beauty
#skincare
#makeup
#ootd
#fashiongram
#beautyenthusiast
#beautyinfluencer
#asianblogger
#stylediaries
#얼짱 #인스타패션 #패션스타그램 #오오티디 #패션

+ View more details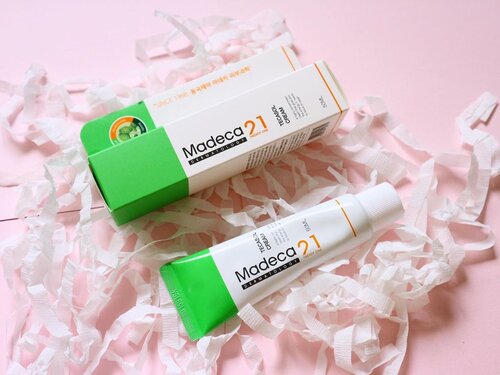 Let me introduce you to my one and only centella cream that help to calm down my skin when the acnes are too naughty then cause some red and irritation.
_
Madeca 21 Tecasol cream @madeca21_kr is contain of 53% of Centella Asiatica that's known good for acne and enhance skin condition. The texture of this product is amazingly creamy and it's so moisturizing. Just need a size of pea, it's enough for the whole skin. Oh, and also it doesn't really smell something that too parfumy. But, it has slightly herb scent which is not too overpowering.
_
After some times of using this cream, mostly use it when my skin is red and inflamed. Having this could be such a skin safer. It really helps to calm my skin especially in big bumpy acne. It helps to heal the inflamed acne, especially if I just popped the acne 🤦🏽‍♀️ I know that I should not do it, but I can't help 😬
_
Where to buy?
https://hicharis.net/elyayaa/qzi
(direct link in my bio) .
.
.
@hicharis_official @charis_celeb
#charisceleb
#koreanskincare
#kbeauty
#abcommunity
#skincareblogger
#idskincarecommunity
#ellskincaregame
#hicharis
#madeca21
#skincarereview
#clozetteid
#bloggerceriaid
#instabeauty
#asianskincare
#skincareblogger
+ View more details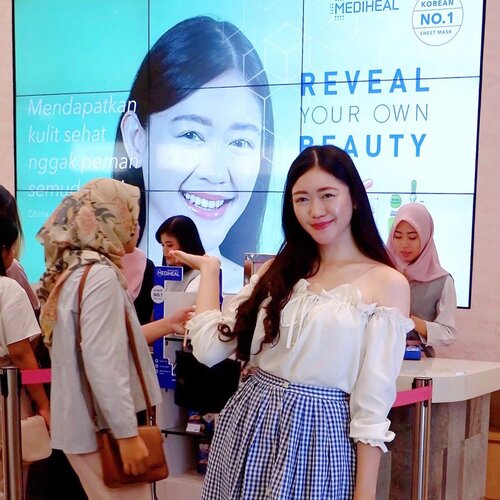 Definisi kulit Shining, Shimmering, Splendid 🎶✨👸🏻 Can you so that glow? All thanks to @mediheal_idn sheet mask that do the magic! 😆 Jadi beberapa waktu lalu aku dateng ke @sociolla store di Lippo Mall Puri dan melakukan skin check untuk tau varian Mediheal mana yang paling tepat untuk kulitku. Thankfully, kadar moisture dan oil ku balance tapi butuh healing acne & inflammation di beberapa area wajah, akhirnya aku coba varian Tea Tree Care Solution Essential Mask EX and loving the result afterwards~
The essence is not sticky at all and I can feel my skin become so smooth, plump, and refreshed. Yes, produk ini bisa ngebantu untuk mengurangi redness di wajahku dan jerawat yang baru muncul langsung matang keesokan harinya. Let's see apakah bisa mengurangi noda jerawat setelah beberapa kali pemakaian 💖 Anyway, since I love this product, kira-kira pada tertarik ngga kalo aku bikin giveaway masker Mediheal? 😗
And last but not least, thank you @sociolla for Mediheal Beauty Experience "Reveal Your Own Beauty" and gonna give a big shoutout to @sweet.escape for capturing my glow moment on that big screen! ✨
.
.
.
.
.
#RealMeRealSkin
#Mediheal
#MedihealIndonesia
#GhinaMiniReview
#beauty
#skincare
#makeup
#beautybloggerindonesia
#beautyinfluencer
#beautyenthusiast
#beautytips
#clozetteid
#skincarejunkie
#beautyreview
#얼짱 #일상 #데일리룩 #셀스타그램 #셀카

+ View more details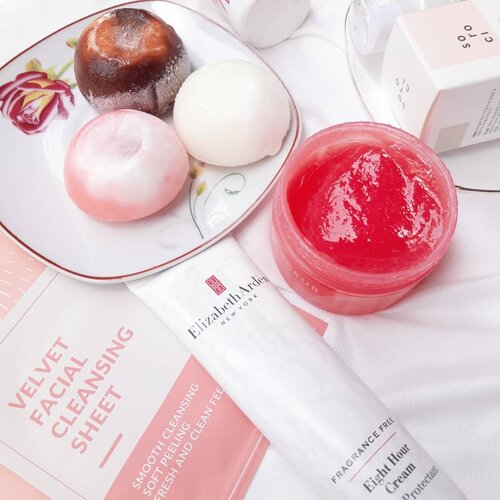 Happy
#PinkWednesday
#WhiteWednesday
☀️
Here is the continue of my 2 post before..
Eight Hour Cream, a multi-use product! Heal dry skin on body & face. It works so well. Use it for chapped lips, my eyebrows, on cuticles, elbows, any dry patches. It is way too heavy for a face product in humid weather but so good for those dry, rough patches.
~~
Velvet Cleansing Sheet
I have tried it. Its something new for me. It has 2 sides which are smooth side and exfoliate side. Its feels great for cleansing and peeling effect. It has essence and when I rub on my face it will become soapy, but not too much. Cleansing sheets are individually packaged making it super easy to cleanse on the go (travel friendly). It has a natural scent and feel so fresh.
~
What is your currently favorite beauty product? ❤🤞
#ClozetteID
#Beauty
#SocoNetwork
+ View more details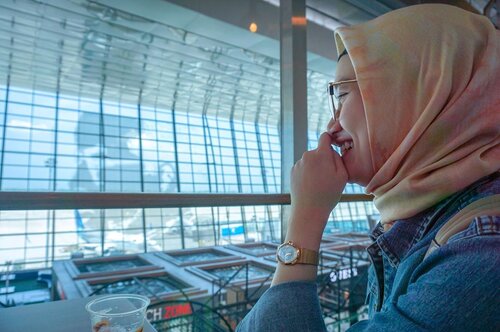 We'll never know how precisely someone else's feel. Maybe we've ever been in the same situation, but not with the same background, state of mind and experiences, there are a lot of factors affecting someone to handle the situation. So, now you think "see? people will never know what i feel"No, please take it to the deeper meaning. No one in this world knows precisely what you feel and what you've been through but still some of those will neither judge you nor belittle you, altho maybe they'd dealt with hell before. Those who try to understand and keep you company to pass the storms. Those who will let you fly as who you are but will always be there to catch you if you fall. Those who will patiently heal you. They are hardly to find, thus appreciate them, don't ever let them go.
#clozetteid

+ View more details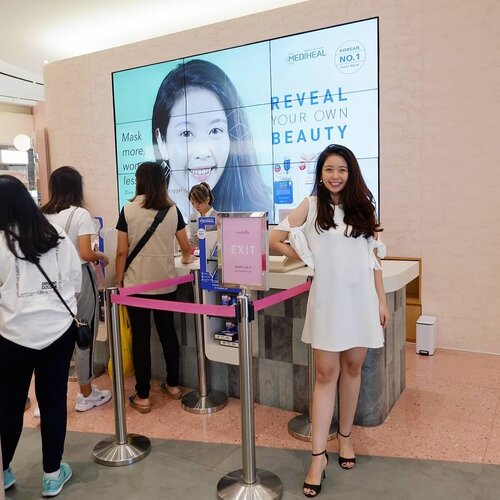 At @sociolla at @yourlippomallpuri buat event @mediheal_idn! 💕💕.Jadi hari ini aku diundang buat skincheck dari @mediheal_idn dengan tema Reveal Your Own Beauty!.Dann seru nya lagi aku cobain masker dari MediHeal dan hasil nya enak banget! Sheet Mask nya tipis, essence nya banyak dan bikin muka kenyal! 😆😆.Sooo, thankyou for having me! 😘@
[email protected]
[email protected]
@slennox.s.Btw, pandor my bare face di layar HAHAHA! 😂-
#realmerealskin
#beautyjournal
#sociolla
+ View more details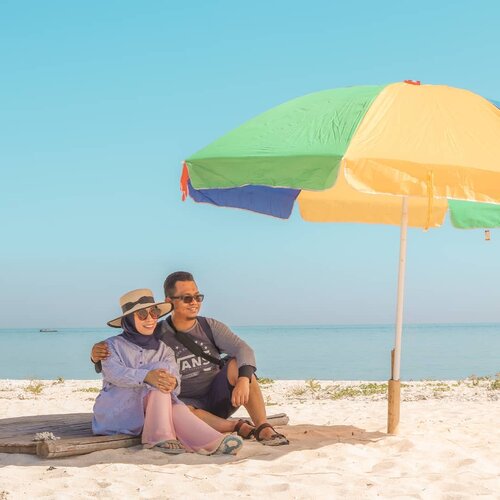 + View more details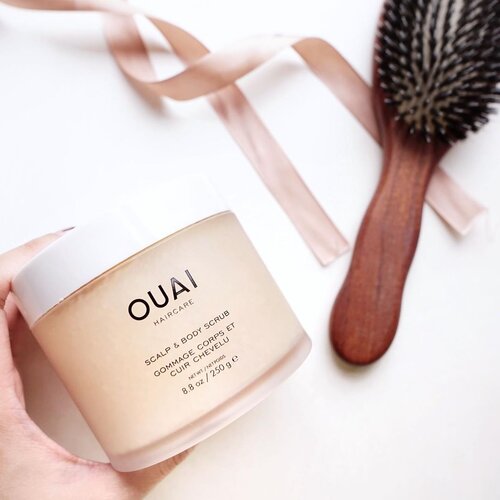 + View more details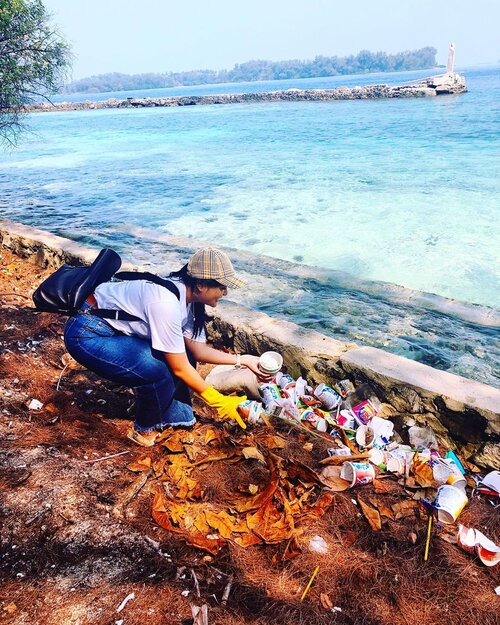 Biasanya kalau posting foto ada sampah di healing, ada tempat sampah di cut, ada plastik jatoh di healing lagi. Nah sekarang khusus buat kalian aku foto sama sampah. Karena memang dimana mana sampah. Hari ini pertama kalinya banget aku main ke kepulauan seribu. Yaitu pulau Harapan dan pulau Bulat. Sayang banget di balik lautnya yang cantik ternyata sampahnya full dimana mana. Coba gimana nih kalau kalian liburan pada buang sampah sembarangan ngga? kelihatannya kecil sih tapi kalau semua menganggap sampahnya kecil lama lama jadi pulau sampah nihh. ..Inget waktu ke Maldives rasanya mau ninggalin sampah botol sama snack di kapal aja malu, karena semua orang keep sampahnya dan buang di tempatnya. Apalagi di pulaunya megang botol kosong aja udah diliatin penduduk. Mereka aware banget sama tourist ataupun orang lokal yang buang sampah sembarangan. Daripada nyalahin orang lain yuk mulai dari diri sendiri dulu. Buat selalu inget buang sampah di tempatnya dan sebisa mungkin kurangin sampah. Remember babes small things matter 💛. ..Thank you so much @thebodyshopindo udah ajakin aku dan buka mata aku untuk perduli sama kesehatan bumi ini 🤩💛. Yukk let's do small things for better future...
#tbsbeautybae
#thebodyshopindo
#CeritaTanpaPlastik
#lifeatthebodyshop
#zerowasteliving
#potd
#ceritaperjalananicha
#clozetteid

+ View more details

loading ...
Back To Top