loading...
Search
2,306 RESULTS FOR HEALTHY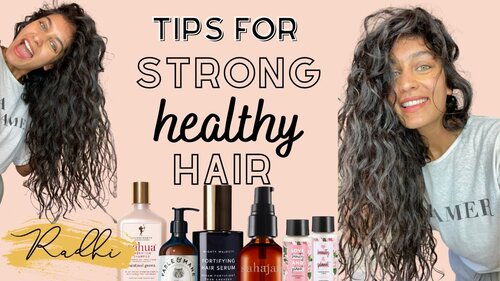 Hair Care Tips - FOR HEALTHY STRONG HAIR + FASTER HAIR GROWTH - YouTube
+ View more details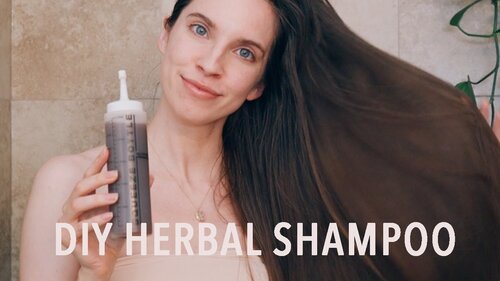 DIY NATURAL SHAMPOO RECIPE (Shikakai, Reetha, Amla, Fenugreek) | Healthy Haircare - YouTube
+ View more details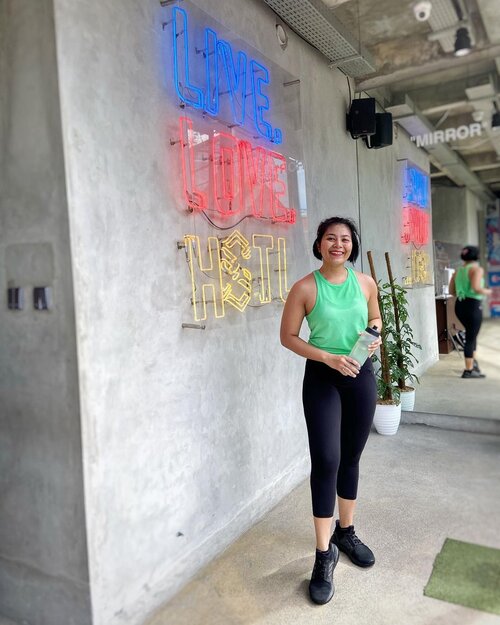 Siapa yg suka males malesan ngelajanin healthy lifestyle?! 👋
Pasti banyak yg udah tau juga kuncinya org berhasil menjalani kebiasaan hidup sehat ya karena KONSISTEN. Nah yg namanya jaga konsisten ini pasti yg bikin pusing tujuh keliling kan?! NGAKUUU!! 😛✌🏼
Setelah aku baca bbrp teori psikologi ternyata memang manusia itu sulit merubah kebiasaan karena nyaman, perasaan takut gagal dan kekuatan dari kebiasaan itu sendiri.
Nah sebenarnya ada cara mudah buat teman-teman memulai kebiasaan hidup sehat yaitu dg melakukan perubahan kecil yg kalian lakukan terus menerus sampai nanti akan jadi kebiasaan.
Lalu apa aja yg bisa kalian lakukan?
1. Minum air putih setelah bangun pagi
Seluruh organ tubuh kita butuh air unt menjalankan fungsinya seperti mengeluarkan racun tubuh sampai menjaga kulit dan mengendalikan keinginan makan.
Quick tips : Taruh sebotol air di samping tmp tdr kamu jd kamu ga akan lupa unt minum air putih setelah bangun.
2. Sisipkan olahraga di keseharianmu
Olahraga itu memicu hormon dopamin yg bikin kita bahagia, selain itu juga bisa mengurangi stress dan bikin kita percaya diri. Kaum rebahan yuk mulai gerak. Ga perlu pake beban kalau memang blm punya, cukup pakai beban diri sendiri juga bisa kok. Kamu bisa mulai dengan olahraga ringan 30menit aja!
3. Atur pola makan yang sehat
Kalau kamu ga suka sayur kamu ga sendirian , akupun gitu kok tapi aku coba cari sayuran apa yg sekiranya aku suka, begitu juga dg buah. Cari tau deh manfaatnya sayur buah dan juga belajar soal makro mikro gizi. Aku tergerak makan sayur sama buah krn tau manfaatnya buat tubuh kita.
4. Istirahat dengan benar minimal 7-8jam sehari
Aku denger bny yg insomnia nih 😂 Banyak cara spy tdr bs lebih awal seperti menjauhkan HP,laptop dr tmp tdr dan menciptakan lingkungan tidur yg nyaman. Kalau aku suka pasang aromaterapi lavender dan matiin lampu. It's works.
Nah keempat cara ini ga perlu kamu lakukan semuanya dalam satu waktu ketika km mau merubah kebiasaan. Cukup dilakukan aja satu-satu. Jadi gimana dari 4 ini apa yg udah kamu lakukan?
#behealthywithmelgib
#clozetteid
#healthylifestyle
#gayahidupsehat
#healthylife
#healthtalk
#drinkwater
#sleepearly
#eathealthy
#doexercise

+ View more details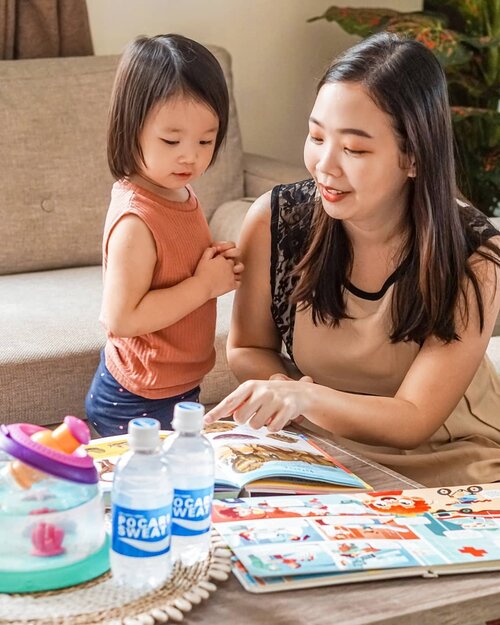 Ada yang suka banget baca buku walaupun belum bisa baca tapi cepet nangkep arti-artinya gara2 sering diajak baca since she's 6m old. Sekarang baca buku jadi salah satu kegiatan favorit di rumah terutama sebelum tidur ~ bed time stories!Biasanya pada mulai bacain buku sejak anak umur berapa nih?Yang di rumah aja jangan lupa jaga kesehatan yaa.. Jaga asupan tubuh juga dari makanan, vitamin dan cairan. Stay safe, stay healthy, stay hydrated!
#goION
#jagacairantubuh
#bbbxpocarisweat
#Clozetteid
#sociollabloggernetwork
#momblogger
#bloggerperempuan
#baliblogger
+ View more details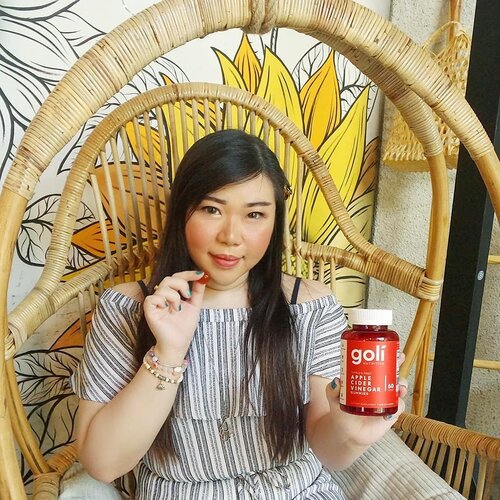 All the goodness and benefits of apple vinegar in a yummy gummy form!
I've been taking @goligummy for almost a month now and boy, do i love it! It tastes so yummy like a regular sweet and sour gummy yet it's so good for our bodies! I definitely feel its benefits like supporting healthy digestion, reducing appetite, boosting my immune system and also improves my energy.
While it has all the benefits of traditional apple cider vinegar (lowers blood sugar level, weight management and supports heart health in addition to the ones i already mentioned) Goli Gummy has added benefits like infused with superfoods (pomegranate, beetroot), enriched with vitamins (B9, B12). Btw it is safe for tooth enamel too!
Goly Gummy is made with select organic ingredients, certified Vegan and Kosher, gluten free and gelatin-free, making it suitable for everybody!
Also, with every purchase you provided a child in need with a 6 month dose of vitamins as they are a partner of Vitamin Angels. You know i stand behind brands with good causes!
I love it highly recommend you all to try Goli Gummy as well!
#golipartner
#acvgummies
#applecider
#golinutrition
#reviewwithmindy
#clozetteid
#BeauteFemmeCommunity
#SbyBeautyBlogger
#beautynesiamember
#socobeautynetwork
#startwithSBN
#kesehatan
#foodsupplement
#health
+ View more details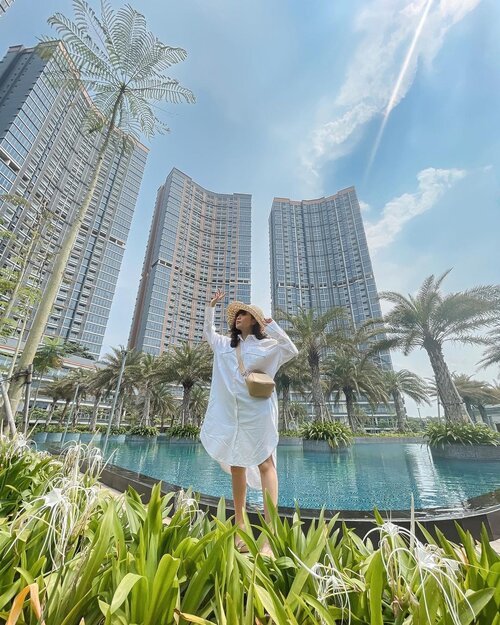 + View more details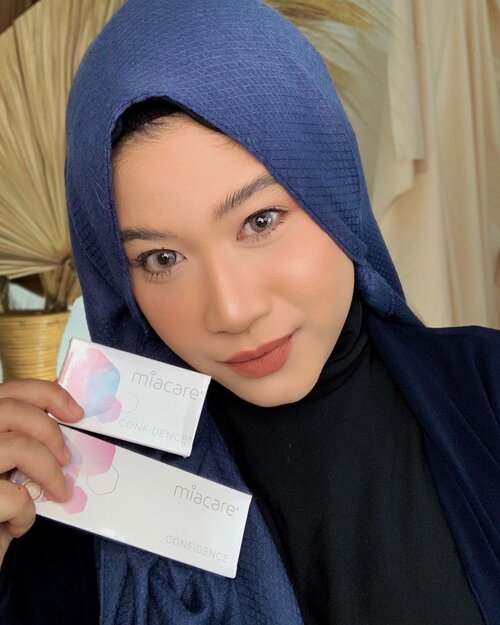 Temen-temen yang kemarin sempet nanya softlens apa yang aku pakai, ini dia jawabannya.Akhir-akhir ini aku lagi sering pakai softlens dari @miacare.id. Buat aku yang jarang-jarang pakai softlens, enggak kaget waktu pakai softlens Miacare ini karena nyaman dipakai dan enggak bikin mata aku perih atau kerasa kering.Miacare punya beberapa jenis softlens, ada yang dipakai harian, ada juga yang bulanan.Warna favorite aku yang Miacare Silicone Hydrogel Daily Soft Contact Lens Pearl Grey. Warna abu-abunya bagus banget enggak bikin wajah aku keliatan galak.Oiya, Miacare ini adalah expertnya silicon hydrogel softlens dan no 1 healthy and charming softlens in the world.Yang bikin aku suka sama softlens Miacare, dia tuh masuk ke semua kriteria softlens pilihan aku. Biasanya aku pilih softlens dengan kadar air yang enggak begitu tinggi dan enggak begitu rendah, warnanya masuk ke skintone aku, dan yang paling penting softlens Miacare memiliki tingkat DK/t atau kemampun sirkulasi atau penyerapan oksigen yang baik, ini penting untuk mata.Kamu udah pernah cobain softlens miacare belum gengs? Kalo udah kasi tau aku yah kamu suka yang manaa…
#miacare
#HealthyLens
#HealthyVision
#UncompromisingComfort
#miacare.id
#ContactLenseCare
#Hyrophilic
#WaterLoving
#ComfortRoundTheClock
#Charming
#NyamanSepanjangHari
#JakartaBeautyBloggerFeatMiacare
#clozetteid

+ View more details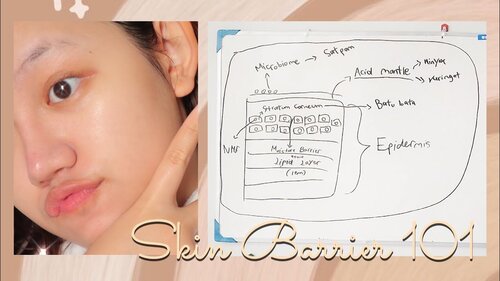 ✅Skin Barrier = ✨Healthy Glowing Skin // apa itu skin barrier, fungsi, akibat, pencegahan, dsb - YouTube
+ View more details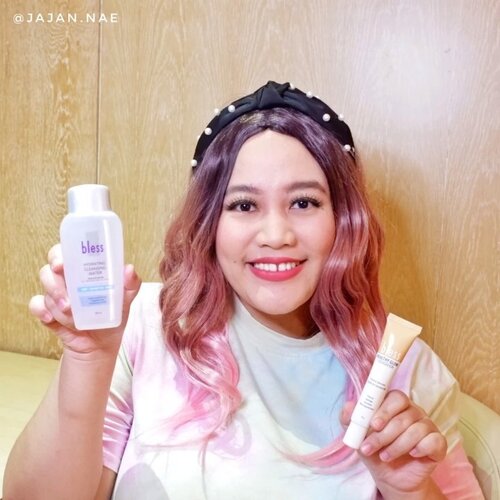 Hai cantik, kali ini aku mau cobain make up yang yang harganya terjangkau tapi kualitas bintang lima dari @bless.cosmetics 😍 💜 Healthy Glow Foundation shade Nude BeigeFoundation sehat dengan ingredients skincare mengandung pelembab NMF-like moisturizer, dan Physical Suncreen. Packagingnya light, tube, travel friendly. Teksturnya creamy dan ringan.Harganya under Rp100K saja! Aman untuk kulit sensitif karena No Fragrance dan No Alcohol 😄 Hasil akhirnya wajah jadi terlihat glowing, suka deh!💜 Acne Face Powder shade NaturalSesuai namanya, bedak ini aman untuk kulit berjerawat.Packagingnya seperti face powder pada umumnya, bulat dengan sponge busa tipis, ada bagian filter juga supaya ga terlalu banyak ngetapnya. Teksturnya agak besar butirannya, mengandung physical sunscreen dan Anti Bacteria. Kalian bisa lihat di video aku kalau Bless Acne Face Powder mampu menahan minyak berlebih hingga 6 jam dan non-comedogenic. 💜 Hydrating Cleansing WaterProduk ini aman untuk kulit sensitif karena No Fragrance dan No Alcohol.Aku suka banget sama ini, soalnya bisa buat hapus make up mata dan bibir sekalian. Kandungaannya ada Pro Vitamin B5, No Soap, No Fragrance, No Alcohol, No Oil, jadi aman untuk semua jenis kulit termasuk sensitive. Ini juga berfungsi jadi toner, karena melembabkan. Bikin kulit lembab tapi ga minyakan, ada natural glownya juga. Murah banget nih Micellar Water + Toner cuma Rp50ribu!Menurut klaim ga perlu dibilas, jadi kalau lagi di perjalanan praktis.Tapi kalau sehari-hari aku sih tetap bilas, karena double cleansing is a must untuk meminimalisir resiko tumbuh jerawat.Aku suka deh sama semua produk dari Bless karena memenuhi kebutuhan kulit berjerawat dan sensitive dengan harga yang terjangkau. Ketiga produk ini lagi promo lho di Official Store Bless Cosmetics di @shopee_id lho ✨@bless.cosmetics @beautyhousesquad @beautyfeat.id
#BlessCosmetics
#BHSxBlessCosmetics
#beautyhousesquad
#BFIxBlessCosmetics
#startwithsbn
#clozetteid
+ View more details

loading ...
Back To Top