loading...
Search
14 RESULTS FOR HEARTFELT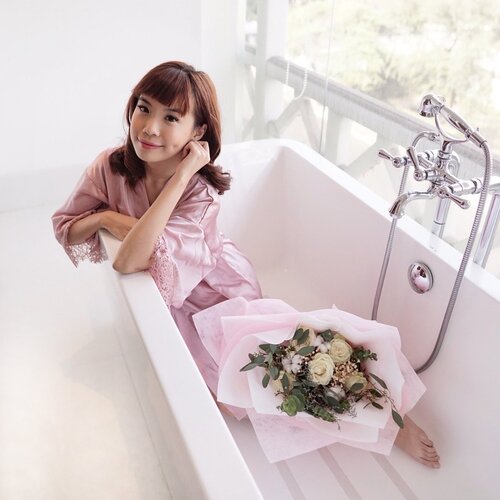 Why I started? It was never about the numbers, fame or money! It was about my love to share what I love and my piece of life experiences. Maybe someone out there had to hear it to be empowered on how I overcome my hurdles and lowest point. My turning point was when everything I knew crumbled, trust was broken, friendship was shattered, self esteem and confidence hits ground bottom. It's when I came to realize the world wasn't all sweet, shiny and kind but I came to learn that it was never about the external factors but how we overcome. Everything should start from within, once you made peace with your own demons those hurtful words and actions no longer matter because those things never mattered in the first place. Those high walls I built to protect myself start to crumble as I decided to open up, not so that someone could save me but to allow myself to heal. To make peace with the past, to walk past it and grow as an individual. To be honest everything before had taught me a valuable life time experience thus I want my life to be a living proof that you don't have to be bad to fight evil and mean people, simply because they're meaningless. Sometimes being soft in this had world is key! Just let things be solved on its own time, all you have to do is change your point of view, change your mindset and set your own course. Don't worry about others cause you can't never be enough for everyone and not everyone matter anyway. Open up yourself, hurt even if you should, cry if it hurts but then move on~ grow from it.. one day a rainbow will shine and it'll no longer be stormy. I want to impact and empower life with infectious good vibes and positivity! Thank you my online fams for staying with me all these years ❤️🤗 it's been a while since I've shared my
#heartfelt
note ☺️......
#clozetteid
#style
#beauty
#ootd
#steviewears
#exploretocreate
#fashion
#whatiwore
#pink
#qotd
#youmatter
#dailylook
#wiwt
#staypositive

+ View more details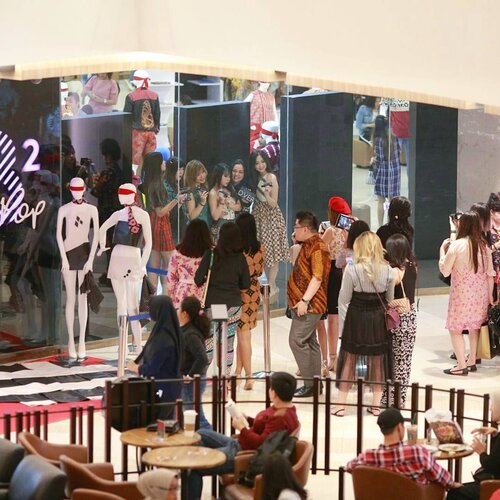 + View more details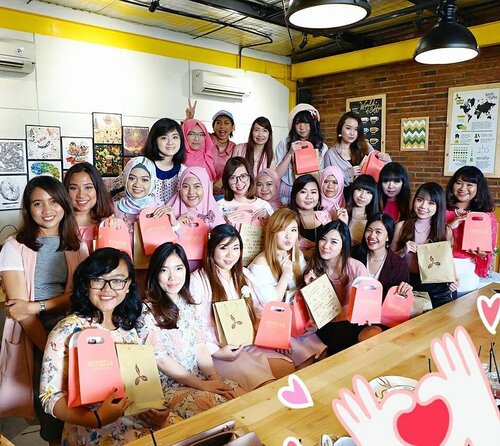 This is the month of love and i am very happy to spend it with my lovely @sbybeautyblogger!!! I can't believe this is our 4th soiree already, and even though life throws you curveballs sometimes, with the supports of our members and sponsors we always manage to finish on top!
Thank you to @coffeetoffeeidn who provided us with the venue, refreshments and new knowlege about coffee - don't forget to drop by and maybe try their signature drink, nitro coffee!
Thank you to @eminacosmeticssurabaya for the fun talkshow and lovely goodie bag, i am already a new fan of their newest products : the body mists!
Thank you to @lavoireflorist for the fun mini flower arrangement workshop, Surabaya Beauty Bloggers really enjoyed that session - boys take note.. Go get your girl some pretty flowers from them for this Valentine's Day!
Thank you @kumurabeauty for constantly being a part of us and the awesome goodie bag, and thank you @womanblitz for the neverending support and friendship, we cherish you!
Last but not least, my heartfelt thank you for my MC paripurna @clarestatok for always making our events lively and fun, to always be hands on and ready to help. Also for @fiorentinaochisa who threw herself in and became our EO without being asked or even notified before 😄 we love you!
To my twinnies @deuxcarls and @redhacs , we did it again!
#sbb4thsoiree
#sbbvalentinesparty
#sbybeautyblogger
#sbbevent
#valentine
#pink
#valentinesparty
#clozetteid
#bloggerceria
#girls
#dressedinpink
#blogger
#bblogger
#bbloggerid
#beautyblogger
#influencer
#beautyinfluencer
#event
#eventsurabaya
#surabayainfluencer
+ View more details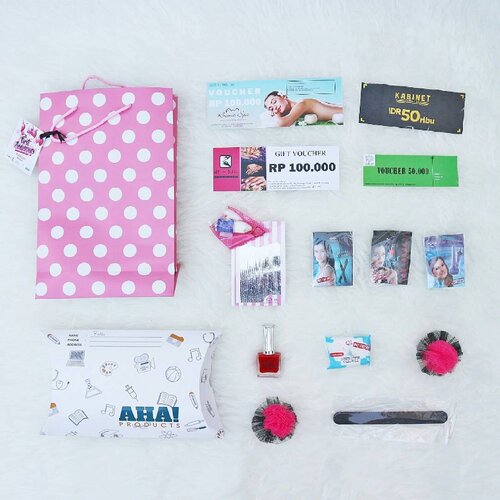 + View more details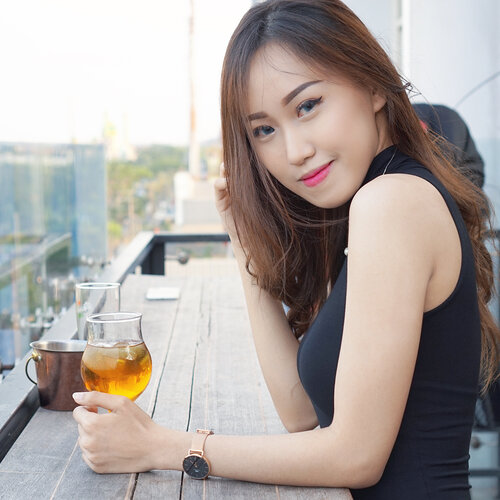 + View more details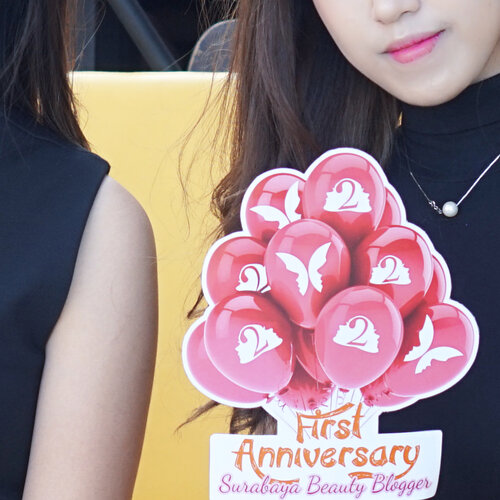 + View more details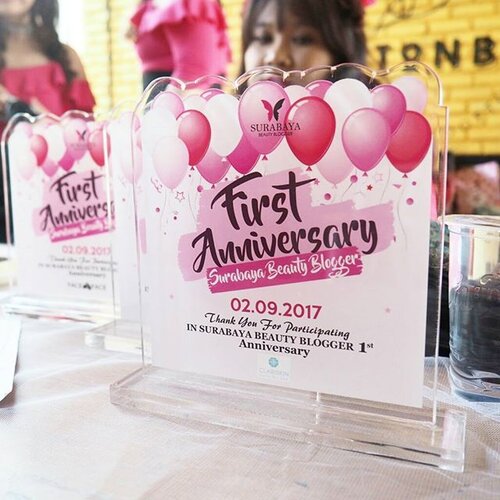 Still in the mood of @surabayabeautyblogger 1st Anniversary Party last saturday. Our beloved Beauty Community is finally turning 1! 🎂
What an incredible day for us, like a dream come true. It's amazing that @surabayabeautyblogger getting bigger and bigger. We could grow together inside as blogger mates, friends, and family. 👩‍👩‍👧‍👧 Our heartfelt thank you for our sponsors :
@f2f.cosmetics
@clariskin.id
@menail.salon @menail_shop
@khanaspa
@aha.products
Also supported by :
@womanblitz
@muttonbird.sby
@qlcosmetics
@kabinetcoffeengagel
@seraireflexology
___
#sbybeautyblogger
#sbbgiveaway
#sbb1stanniversary
#sbbturning1
#sbbcelebration
#clozetteid
#event
#love
#picoftheday
#pictureoftheday
+ View more details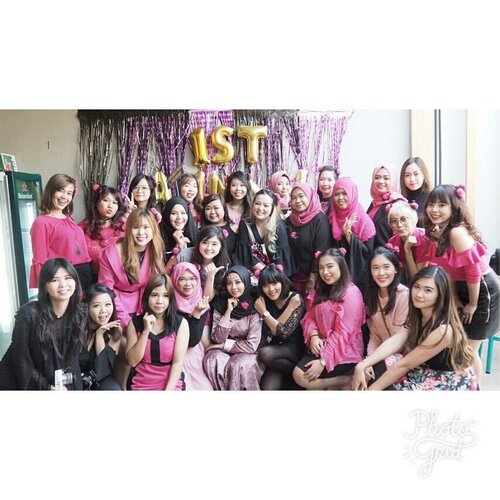 + View more details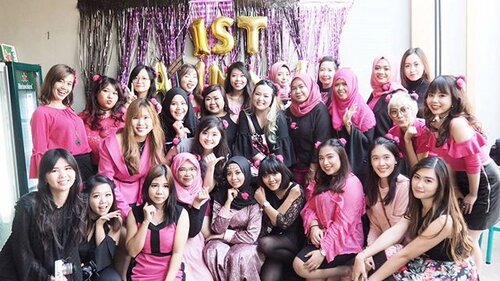 + View more details

loading ...
Back To Top