loading...
Search
26 RESULTS FOR HERMOBOX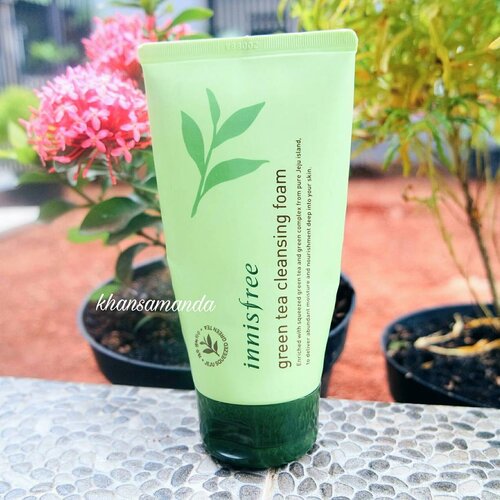 + View more details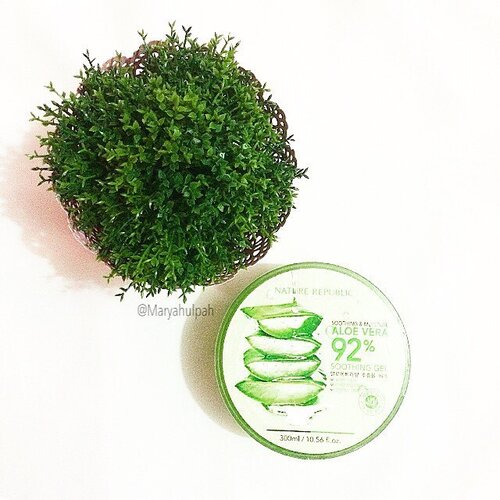 Soothing & Moisture 92% Aloe Vera Soothing Gel.
1. Skin firming and moisturizing effects (The fast-absorbsing gel provides a refreshing feel to the skin).
2. Soothing and moistirizing effects (Provides soothing and moisturizing effects to the sensitive skin).
3. Makes the skin healthy (keeps the surface of the face and body healthy).
. . .
Thankyou @hermoid for giving me amazing soothing gel from @naturerepublic_kr 💖
#hermobox
#naturerepublic
#clozetteid
#beautyblogger
#beautybloggerid

+ View more details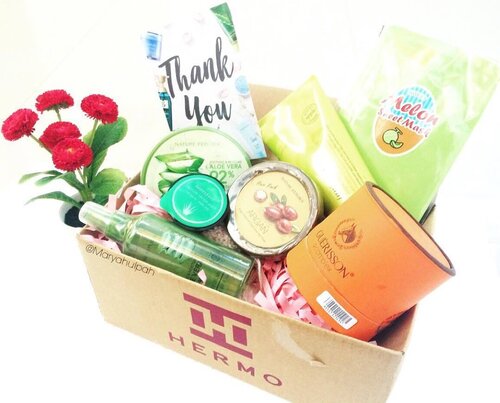 + View more details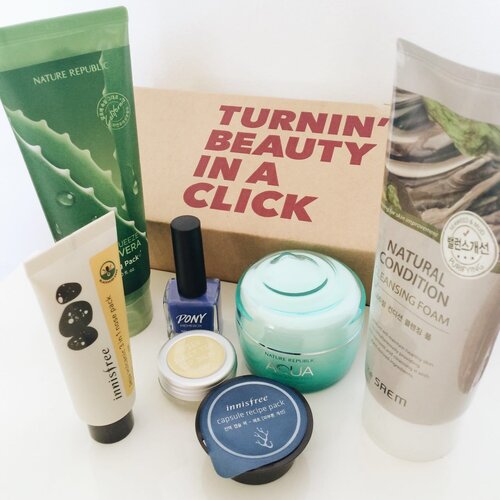 Unpacking my
#hermobox!
Websitenya Hermo udah live lho. Cek di:
http://www.hermo.co.id
dan selamat belanja!
What's in my box:
Nature Republic - Real Squeeze Aloe Vera Sleeping Pack.
Innisfree - Jeju Volcanic 3 in 1 Nose Pack.
The SAEM - Natural Codition Cleansing Foam (Purifying).
Nature Republic - Super Aqua Max Combination Watery Face Cream.
Pony Memebox - Nail Lacquer (Purple).
Innisfree - Capsule Recipe Pack (Blueberry).
A'pieu - Sweet Tea Lip Balm
#latepost
:D
+ View more details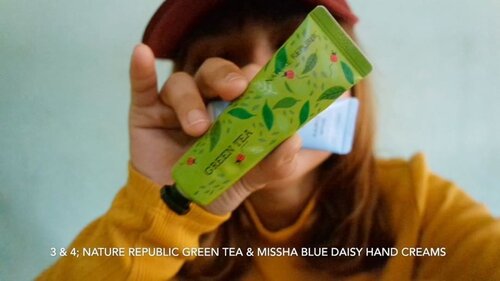 Hermo is now coming in Indonesia! Sign up now to enjoy daily deals on the latest Korean, Taiwanese & Japanese beauty products!
And as I promised before, here's my 60s version of unboxing my @hermoid box 🙆🏻
My thoughts about the products;
1. The anti aging shampoo makes my hair root and hair to be healthy and soft, it enriches volume and shine.
2. The clay pack helps to tighten pores and makes my skin fresh, clean and smooth. Its smell is so fresh and delicious. It gives cooling sensation on the skin.
3 & 4 both hand creams provide long lasting moisture to my dry hands, as a Visual Merchandiser who usually works with garments in air conditioned environment makes my hands easily dried, they are my savers.
5. A'Pieu sleeping mask's tub looks fun because it has the adorable Crayon Shin Chan, this mask offers overnight treatment care for moisturizing, protecting and whitening my skin tone.
6. The cream is one of Innisfree best sellers. My skin really loves it, it makes my face feels supple, soft and stay hydrated all day long.
7. Innisfree Rice sleeping pack makes my skin in a much better condition each day. It's blessed with anti aging and whitening ingredients.
8. The nose pack removes all the blackheads and keeps my pores clean.
9. My all time favorite 3CE lipstick ever
10. This facial water cleanser could be used as make up remover too formulated with sparkling water for instant hydration and deep cleansing. It's for all skin types by the way 👌🏻
So that's for tonight
#SRSbeauty
review. If you want to experience Korean best skin cares and beauty products, @hermoid is a key.
#clozetteid
#hermoid
#hermobox
#clozettexhermoid
@clozetteid

+ View more details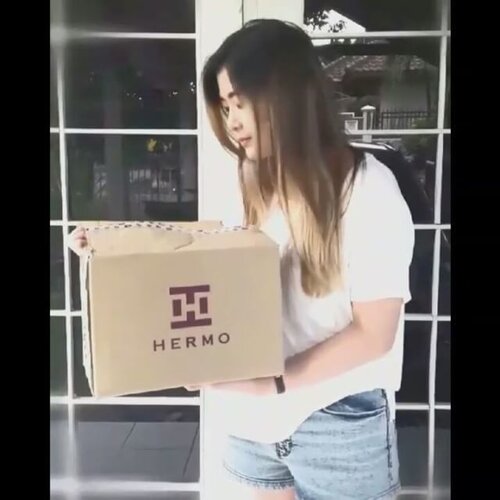 + View more details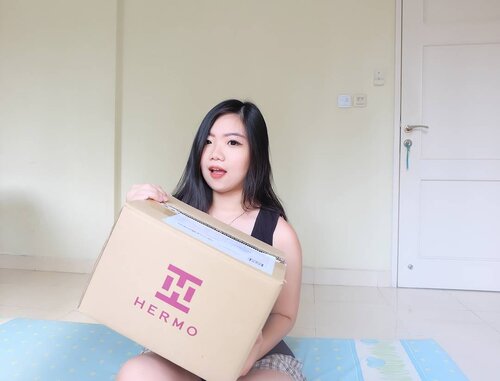 + View more details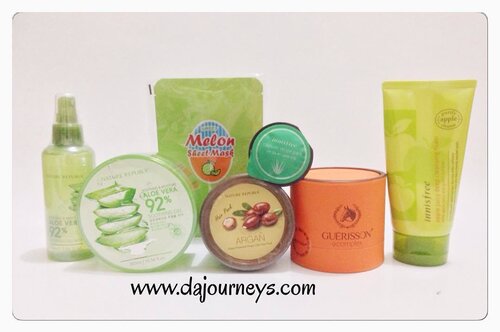 + View more details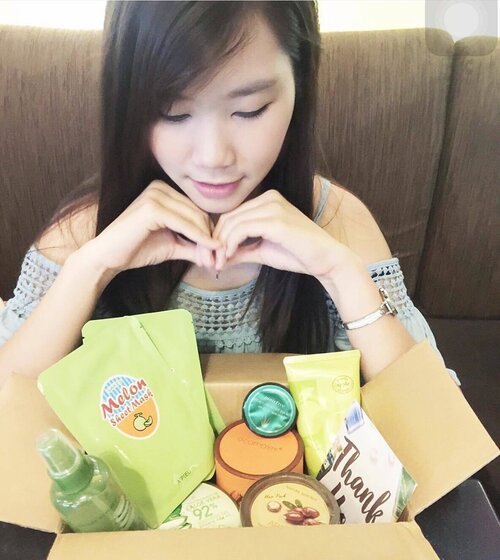 + View more details

loading ...
Back To Top