loading...
Search
3 RESULTS FOR HKAIRPORT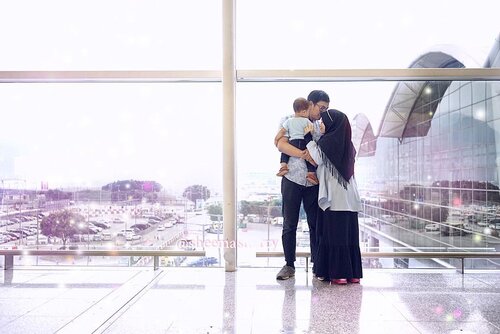 + View more details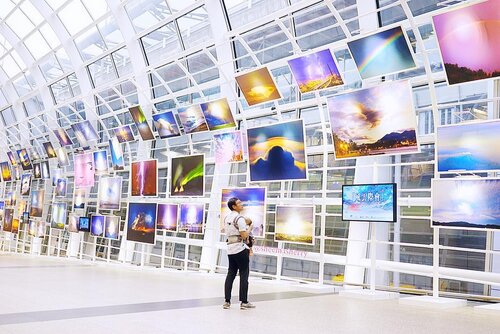 @hongkongairport
#CloudSourcing2018
☁️🌤🌈⛈☔️✨ I'm so satisfied seeing this picture I took of my Husband and Sleeping Baby in front of this exhibition, Maa Shaaallaah, because the view of the skies (?) looked so beautiful and colorful, and there were so many people walking in such a busy Sunday afternoon in one of the busiest airports in the world, especially those people also stopped to take pics of this exhibition! Well... patience and passion are the keys! 😆🗝..⬇️💡⬇️💡⬇️💡⬇️💡⬇️💡The "Cloud-sourcing: In Touch with Weather from Land, Sea andAir" Photo and Video Collection : — More than 2000 weather images and over 100 videos taken from land, ships andaircraft were collected. With the support of the AA, shortlistedentries are displayed at Hong Kong International AirportTerminal 1 (near the Arrival Hall, Ground Transportation CentreDownramp South) from July 3 to November 11..I didn't know about this exhibition until we passed by it ourselves after meeting our friend in the airport.
#hkia
#hkairport
+ View more details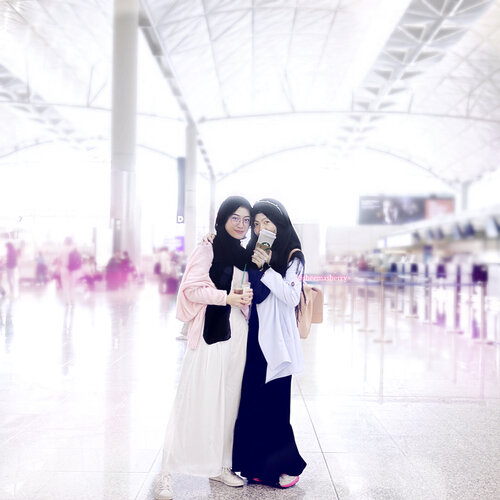 Maa Shaaallaah 💖💙So I went to meet @cyndiadissa in HK Airport! She's my fellow Indonesian Blogger. She told me from months ago that she'd have a trip to HK with her friends, and asked whether we could meet up. It turned out, our family schedule only allowed us to meet on her last day in HK. The departure day! I wished we would meet in a cooler place tho, but alhamdu lillaah we managed to see each others and talked, because even if we met in blogger events, we didn't really have chances to talk much due to the tight event rundowns 😅💖.I really wished Zayden would wanna play with her tho but apparently he needed more time to get to know her since it's his first time they met. He didn't cry but he refused to smile on selfies 🤣 But he acted nicely when he first saw her and her friends and I was glad hehe...
#hkia
#hkairport
+ View more details

loading ...
Back To Top