loading...
Search
2,293 RESULTS FOR HOPE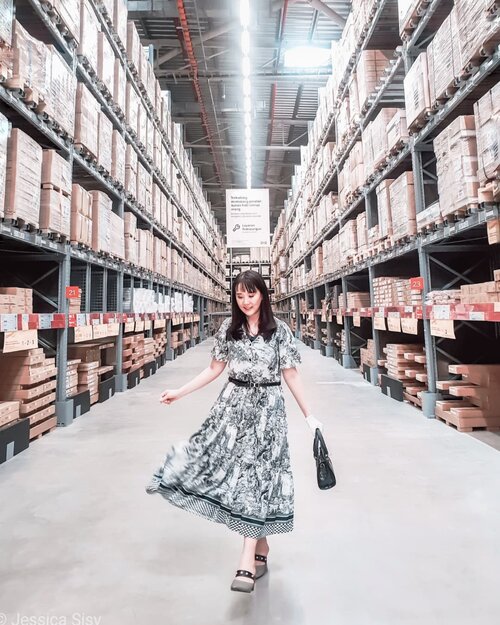 [MUST VISIT] CONGRATSSS for the opening of @ikea_id at Jakarta Garden City!
A new house with aesthetic concept and thanks for giving me new decoration ideas for my upcoming home! Hope it will be as successful as the previous outlet.
Oh yeah, there is a hidden spot for ootd here!
View my stories now❤
#ikea
#ikeajgc
#MomenIKEAJGC
#Jktspot
#ootdinspiration
#spotjakarta
#iphoneonly

+ View more details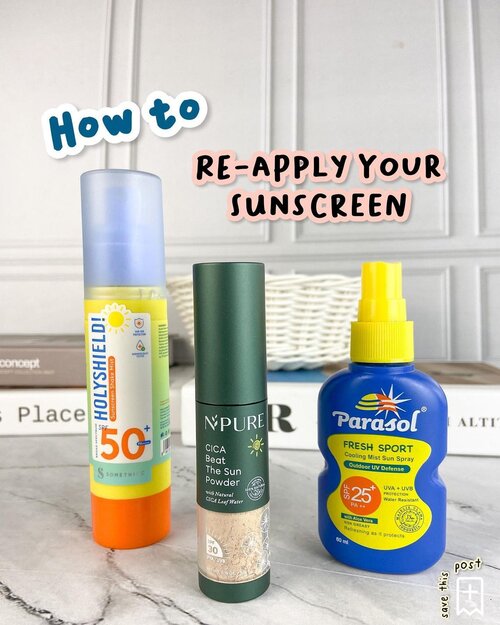 #Repost
from Clozetter @widyalimited.
Sudah re-apply sunscreen mu hari ini? 🤗
Sinar matahari di atas jam 11 itu berbahaya buat kulit loh, bisa membuat kulit terbakar, bekas jerawat makin menghitam, dan jangka panjang bisa menimbulkan flek-flek hitam bahkan kanker kulit 😭
So penting untuk reapply sunscreen yaa.. Buat yg masih bingung gimana caranya re-apply sunscreen, aku kasih bocoran nih! Ini 3 produk yang aku suka untuk reapply sunscreen, bisa dipakai baik pakai makeup maupun engga 🥰
⭕️ @parasolindonesia Cooling Mist Sun Spray SPF 25 PA++
⭕️ @npureofficial Cica Beat The Sun Powder SPF 30
⭕️ @somethincofficial Holyshield! Sunscreen Shake Mist SPF 50 PA++++
Ketiganya bisa dipakai untuk SEMUA jenis kulit yaa, tapi berdasarkan pengalaman aku, saranku kira2 berikut :
💕 Oily Skin : Powder
💕 Dry Skin : Spray
💕 Sensitive - Acne Prone Skin : Spray (temukan SPF yg tepat untuk kulitmu, beberapa kulit sensitif - acne prone kadang ga cocok dgn SPF yg terlalu tinggi)
Hope this helps, gengs! Jangan lupa save biar bisa dibaca lagi, share juga ke story km biar lebih banyak yg aware untuk re-apply sunscreen 😍
#widlimskincare
#susnscreen101
#sunscreenspray
#sunscreenkulitberminyak
#sunscreenkulitkering
#sunscreenkulitsensitif
#sunscreenmurah
#clozetteid
#bandungbeautyvlogger
#bandungbeautyblogger
#indobeautysquad
#jbbfeatured
#jbbinsider
+ View more details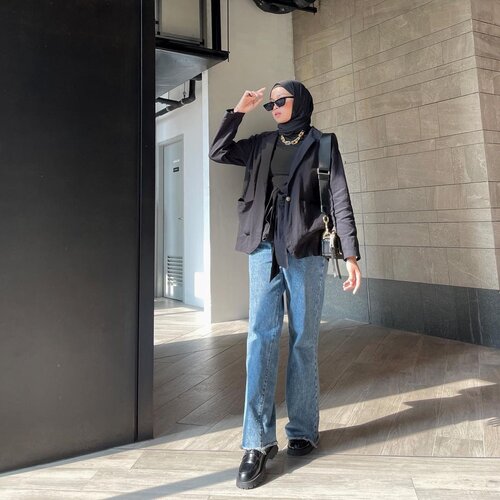 + View more details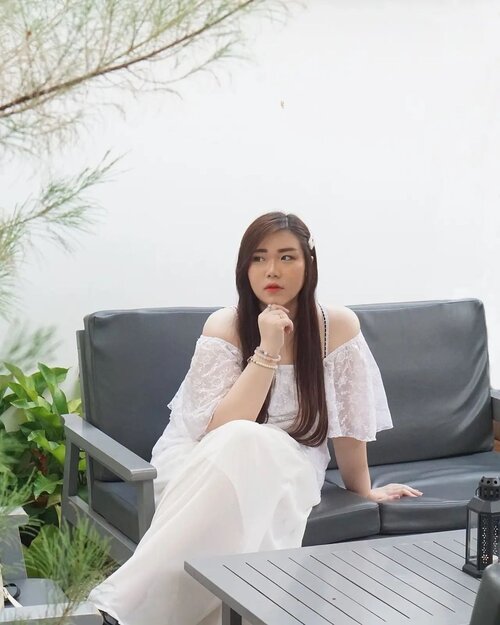 + View more details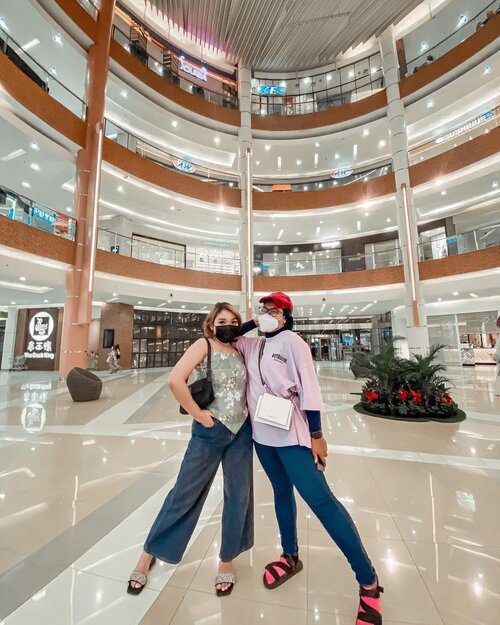 #Repost
from Clozette Ambassador @lidyaagustin01.
Dulu sering bgt kemana mana sama ini anak. Nungguin dijemput vincen ampe malem dirumahnya. Belanja di senen bareng. Ngebolang bareng, ngekonten bareng. Dan sekarang terpisah jarak Depok-bekasi. Ditambah coronces dan ppkm yg ga kelar2.. biarpun aku kesel kenapa harus pake topi merah wkwkwk tapi aku kangen bgt. Makasih ya udah jadi temen yg uda tau lah bobrok2 nya gmn.. I hope you can always be happy because you deserve to be happy..
#ootdlidya
#clozetteid
#bff
#bestfriend
#fashion
#beauty
#style
+ View more details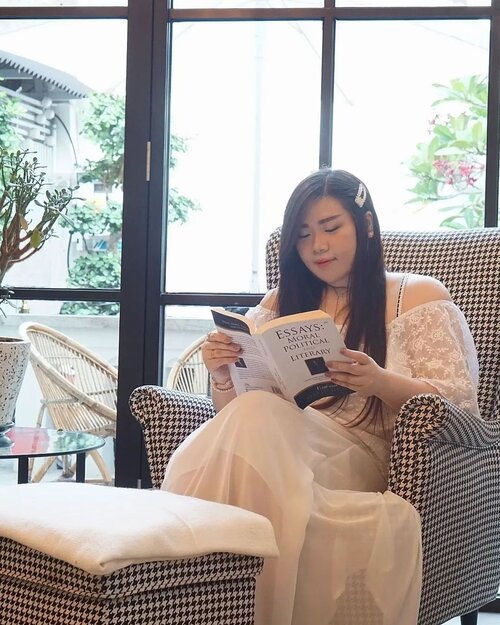 #Repost
from Clozetter @Mgirl83.
Everything can be faked in social medias..
Like this picture where i look like i am serenely reading my book in a dreamy environment and cool weather...
Reality : although i was (i couldn't go back to reading my books yet i dunno why) a bookworm, i wouldn't be caught dead reading an essay, especially if it's about moral political literary 🤣🤣🤣. It was a hot and balmy day (the cafe probably turn off some of the ACs to cut costs because it's still PPKM level 3 okay) and i was fighting my annoyance to a group of ill-mannered patrons who kept on not-so-quietly making commentaries and jokes about us and our picture takings. I mean, in this day and age, there are still people who got confused when there are girls all dressed up taking pictures? Which rock have y'all been living under? Some of us practically make a living by taking pictures...
So yeah, please. Don't believe everything you see in social medias. Most of us would only post the pretties, happiest pictures and would never share our sad times and struggles behind the camera and pretty pictures. Trust me, nobody have a great time all the time, everytime. Some of us just not about to flaunt them.
Take all the positives, if pictures and "social media life" can inspire you and drive you forward, it's good. But don't think that your life is any less just by comparing it to other people's happy photos.
With that surprisingly wise and totally unplanned caption, i bid y'all audieu and hope y'all have a great weekend!
#ootd
#ootdid
#clozetteid
#sbybeautyblogger
#BeauteFemmeCommunity
#notasize0
#personalstyle
#surabaya
#effyourbeautystandards
#celebrateyourself
#mybodymyrules
+ View more details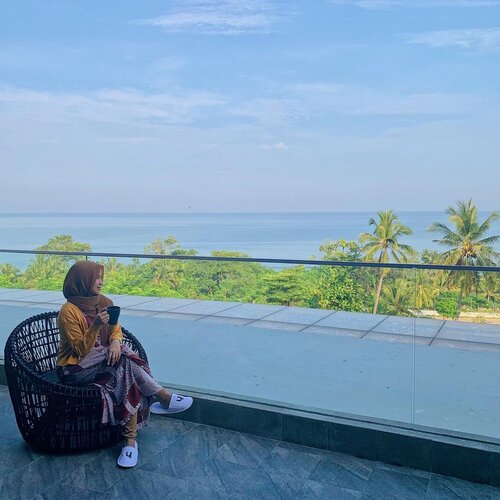 + View more details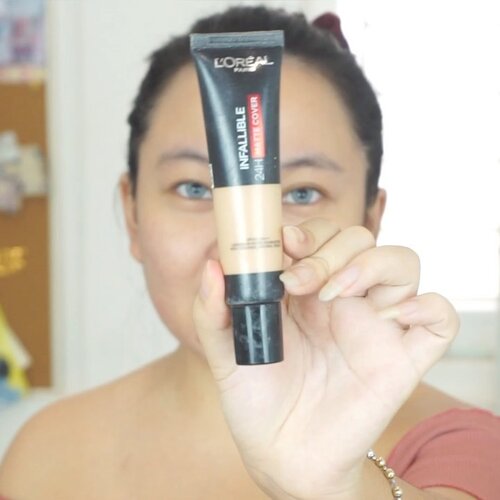 #TiaranabTutoria
is back! Hahaha kangen banget, niatnya mau buat YouTube inspired @nandaarsynt filter makeup, tapi abis kelar kayaknya kurang dramatis!
Jadi dari pada sayang dibuang kita buat tutorial ala ala yah🥰💞 seneng banget karena kembali semangat buat ngonten. Belakangan mood tuh kaya luruh gatau kemana terus kamar baru kelar.
Seneng juga warna kulit aku lebih kelihatan real engga terlalu terang cahayanya. Iya ga sih?
Hopes you all well dan stronger, semakin banyak berita kehilangan dari tetangga hingga keluarga.
In fact, makeup itu salah satu remedies buat gue. Biar engga sedih. Jadi makeup-an terus senyum lagi 🤗 see, make up more than it! Its empowering✨
#themakeupstory
#thepowerofmakeup
#makeuptutorial
#makeupsmokey
#wakeupandmakeup
#beautychannelid
#indobeautygram
#indobeautysquad
#clozetteid

+ View more details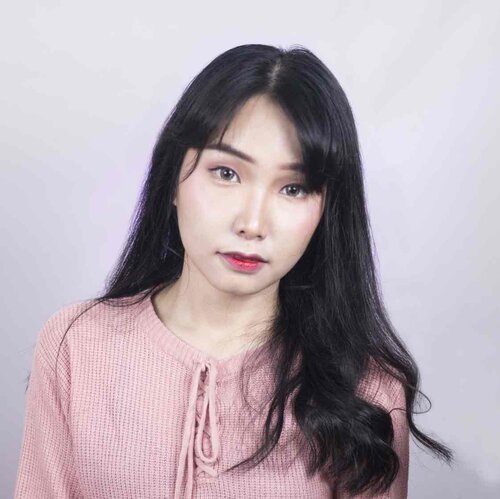 🌸Peachy Makeup Look!!🌸

Untuk Tutorialnya Please look at My Youtube Channel karena aku ubah konsep Youtube supaya lebih ramah berbagai kalangan, I'll do My best💕 Hope u guys like it!!

Product Deets:
@gilla8.official Tea Tree Cica Toner
@moonshot_idn Face Perfection Serum Foundation in 201
@moonshot_idn Lash Infinite Length in 02
@eminacosmetics Squeeze Me up Liquid Concealer in Light
@midira.official I See Linerin Sweet Choco
@midira.official Cookie Blusher in 02 Apple pie
@midira.official Velvet Lip Matte in 05 &01
@selfbeauty_co Glam Up Highlighter in 01 Milkyway
@selfbeauty_co Glam Up Bronzer in 01 Americano
@exoticonofficial Silver Ice in 01 Grey
@dearmebeauty X @yupi.gummy Baby Bears Eyeshadow Palette
@studiotropik Dream Setter in Glowy
@mustikaratuind Beauty Queen Pro Volume Mascara in Black

+ View more details

loading ...
Back To Top