loading...
Search
1,113 RESULTS FOR HOT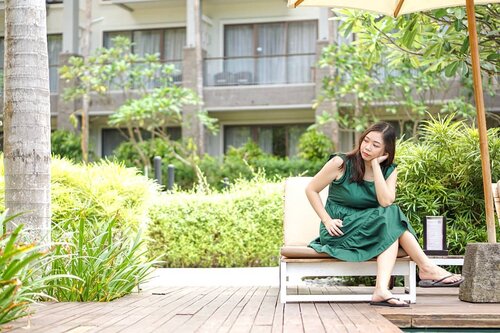 + View more details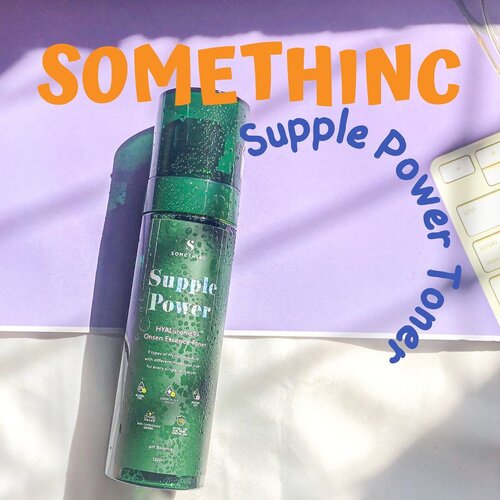 ✨🪴𝗦𝘂𝗽𝗽𝗹𝗲 𝗣𝗼𝘄𝗲𝗿 𝗛𝘆𝗮𝗹𝘂𝗿𝗼𝗻𝗶𝗰𝟵+ 𝗢𝗻𝘀𝗲𝗻 𝗘𝘀𝘀𝗲𝗻𝗰𝗲 𝗧𝗼𝗻𝗲𝗿- @somethincofficial 🪴✨ 𝘔𝘪𝘯𝘦𝘳𝘢𝘭 𝘙𝘪𝘤𝘩 2 𝘪𝘯 1 𝘌𝘴𝘴𝘦𝘯𝘤𝘦 & 𝘛𝘰𝘯𝘦𝘳 𝘤𝘰𝘯𝘵𝘢𝘪𝘯𝘴 79% 𝘖𝘯𝘴𝘦𝘯 𝘉𝘦𝘭𝘨𝘪𝘶𝘮 𝘏𝘰𝘵 𝘚𝘱𝘳𝘪𝘯𝘨 𝘞𝘢𝘵𝘦𝘳 & 9 𝘛𝘺𝘱𝘦𝘴 𝘰𝘧 𝘏𝘈 𝘸𝘪𝘵𝘩 𝘥𝘪𝘧𝘧𝘦𝘳𝘦𝘯𝘵 𝘮𝘰𝘭𝘦𝘤𝘶𝘭𝘢𝘳 𝘸𝘦𝘪𝘨𝘩𝘵𝘴 𝘥𝘦𝘭𝘪𝘷𝘦𝘳 𝘋𝘦𝘦𝘱 𝘔𝘰𝘪𝘴𝘵𝘶𝘳𝘦 𝘪𝘯𝘴𝘪𝘥𝘦 & 𝘰𝘶𝘵𝘴𝘪𝘥𝘦.𝙨𝙩𝙖𝙧 𝙞𝙣𝙜𝙧𝙚𝙙𝙞𝙚𝙣𝙩𝙨 :Onsen Sui (79% Onsen Belgium Hot Spring Water9 Tipe Hyaluronic AcidChondrus Crispus/Carrageen ExtractBetaineNiacinamide. Tetap review ala Nanas bukan Sisca Kohl yaa !Dimulai dari packaging nya yang berwarna hijau, jujur ini terlihat elegan dan menarik, tersedia dalam 2 ukuran, 40ml dan 120ml , menggunakan spray untuk mengeluarkan produknya .Teskturnya cair hampir seperti air, setiap di spray ada sedikit buih nya namun ga mengganggu di wajah karena langsung meresap dan ga kerasa lengket, wanginya super enak, jujur aku suka banget sama aromanya , serasa skincare-an di taman bunga.Kalau kalian ikutin story ku , aku pakai ini pasti ga cukup 1 pump karena efek nya seger banget, dingin dan dapat banget lembapnya, yang bikin lebih enak karena cepat meresap juga, setelah aku pakai selama beberapa hari di barengi sama Glow Maker, komedo ku jadi lunak gitu loh, seperti gampang di bersihin, dan membantu banget meredakan jerawat ku yang sedang merah, muka kusam ku juga jadi lebih cerah. Oiya, kalian bisa dapatin toner ini di harga travel size 40 ml Rp 89.000,-  dan full size nya 120 ml Rp 199.000,- di website official Somethinc ya!
#nmreview
#reviewbynm
#nmhydratingtoner
#toner
#suppletonersomethinc
#somethinc
#skinstagram
#textureshot
#tekstureshot
#reviewindonesia
#skincareindonesia
#skincarecommunity
#clozetteid
#clozette

+ View more details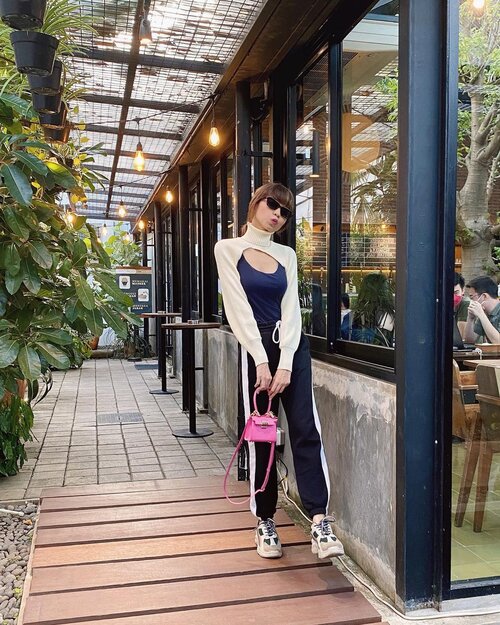 + View more details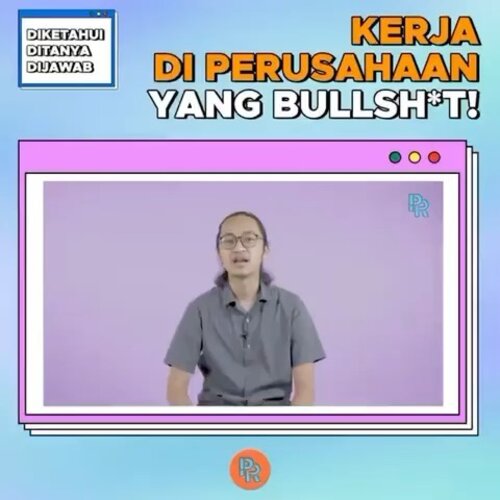 + View more details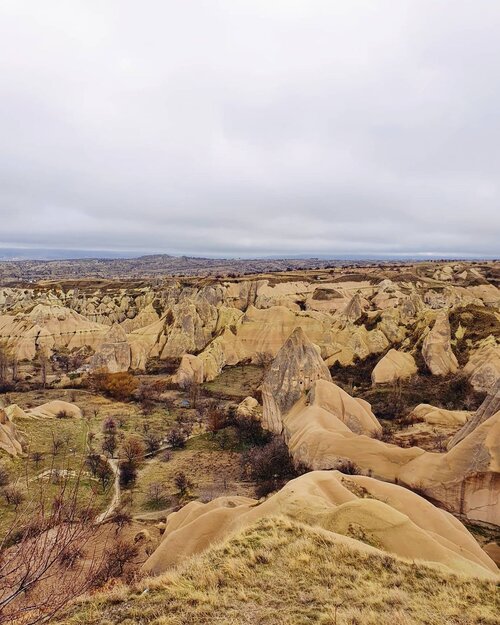 + View more details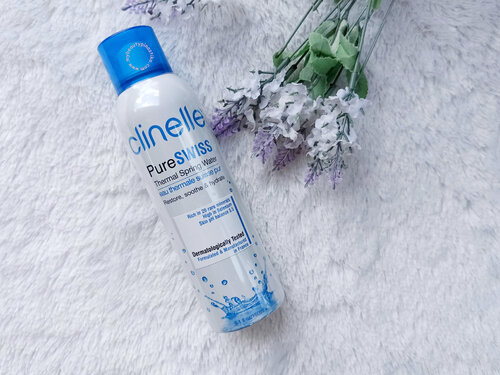 + View more details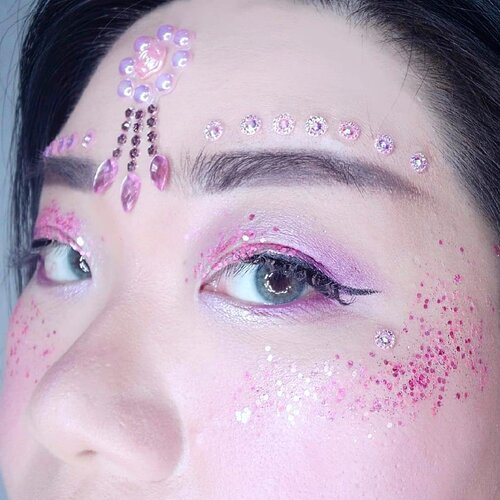 Glittery details.. It surprised me how much fun i had playing with glitters again, it's been a little while as i was taking a little break but i realize that i actually miss doing creative makeup! I was also excited that i had an excuse to use my chunky glitter palette again, i actually used 3 different glitter shades but they look so similar to one another hahaha.For the gems, i used ready to use ones (bought at @mrdiy.indonesia ! For creative content creator, Mr DIY is quire the heaven!) and the ones on my brows are strip one that i cut one by one (that's why in close up pics you can see the square cellotape 🤣😛🤣), i used the same strip to fake a diamente choker haha!Most asked question on the previous pic :1. Head piece is a headband from @hm .2. Hot pink hair streaks are hair clips from @stroberiteen , i also see them a lot at Shopee. No idea what "rambut palsu SD" everybody was referring to because i didn't play with them back then hahaha but mine is good quality, super soft ones!It's hard to catch all the glitters and gems in its original glory on cam so i filmed a video because i love the look so much it's be a shame not to!
#thematicmakeup
#pink
#glitter
#carnivalmakeup
#BeauteFemmeCommunity
#SbyBeautyBlogger
#clozetteid
#startwithSBN
#socobeautynetwork
#brazilcarnaval
+ View more details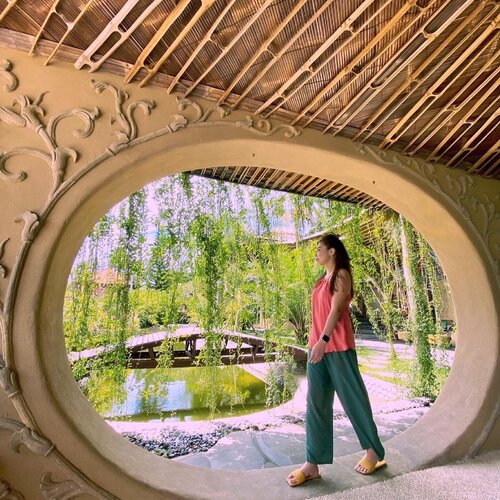 + View more details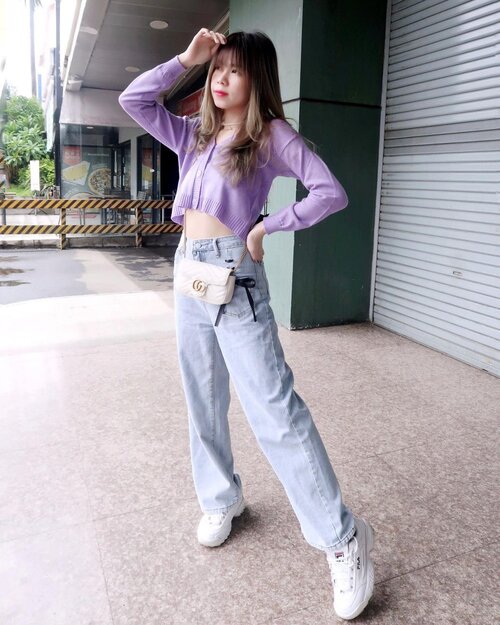 + View more details

loading ...
Back To Top