loading...
Search
375 RESULTS FOR HURT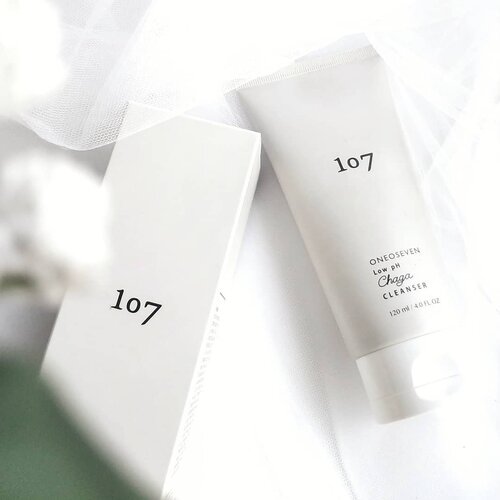 @107global Low pH Changa Cleanser
.
Do you guys still remember the texture shot that I shared last Tuesday? So here's the product! This product has been selected as the best 2019 cleanser @beaut.chat version.
.
Half of 2020 we have passed, and I think that this is still the best cleanser I have ever found.
.
The key ingredients are Changa Mushroom Extract, 10 Complex & 5 Years Naturally Fermented Vinegar. This cleanser is formulated for those who have dry or irritated, sensitive & dehydrated skin. Works by gently cleansing the skin without any stripping or drying sensation.
.
It has gel to mild foam texture, clear with yellowish hints. There are dried plant flakes in it which works as a natural gentle exfoliation that is very safe to use daily.
.
It has a very pleasant combination of grapefruit and bergamot scent, I love it!
.
I didn't notice any bad effects on my sensitive skin while using this cleanser. I really like how soft the foam produced and the dried plant flakes in it exfoliate my skin gently without hurting it. After rinsing, my skin feels very soft, moist & hydrated. It also helps soothe problematic skin.
.
Have you ever tried this cleanser? What do you think?
.
.
.
.
#oneoseven
#oneosevencleanser
#oneosevenlowphchangacleanser
#cleanser
#facecleanser
#kbeauty
#beautchat
#koreanbeauty
#kskincare
#koreanskincare
#beauty
#glowingskin
#skincare
#skincarereview
#clenaserreview
#beautycommunity
#skincarecommunity
#skincareroutine
#ClozetteID
#instabeauty

+ View more details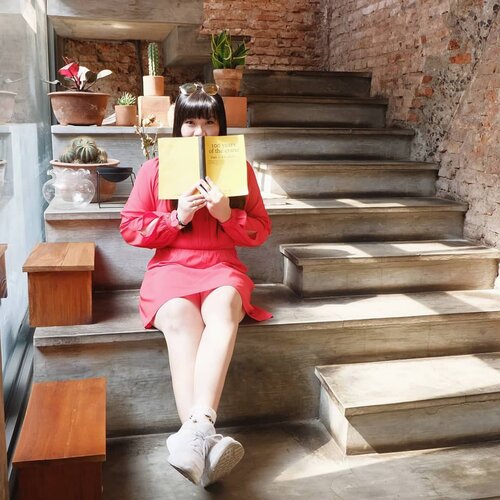 + View more details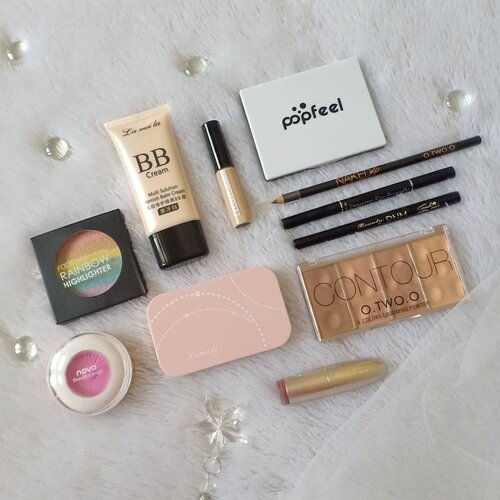 -FULL FACE OF SHOPEE MAKEUP PRODUCT LIST-
1. LaMeila BB Cream ❎ : Nope. Not the worst BB Cream (Daiso's is 🤣) but it's bad. More like a very heavy tinted moisturizer than anything, very pasty white too. Try local brands (Purbasari has a good one) for very affordable and good quality base.
2. Banxeer Concealer ❎ : Nope. Again not the worst ever (Daiso's is 🤣🤣🤣) but nowhere near good. I'd spend a little more and get a drugstore/Korean brands one.
3. LaMeila Compact Powder ❎ : NO! One of the worst compact powders i've tried 😳, although the packaging is pretty. It's totally useless.
4. PopFeel Eyeshadow 15 shades ☑️ : it's good! Not hard, not chalky, pigmented and easy to blend!
5. D n M Liquid Eyeliner ☑️ : Pigmented, easy to use. The point is slightly sharp and can hurt a bit tho 😳.
6. LaMeila Eyebrow ❎ : too creamy, wayyy too creamy and the shape is too awkward. Stick to local brands!
7. Otwoo Eyeliner Pencil ☑️ : exceeding my expectation! Pigmented and easy to use. Non smudging.
8. Otwoo Contour Palette ☑️ : seems like this brand is pretty good! The contour palette is pretty nice!
9. Focallure Rainbow Highlighter ☑️ : pretty, but if you are looking for a everyday use, make sure you only use the top 3 shades combined. The blue is too pigmented if you swirl it around.
10. Novo Blush On ☑️ : looks a bit scary on the pan but actually very natural and easy to use. Another one that exceeded my expectation.
11. Miss Rose Matte Lipstick ☑️ : it's okay, although it's not matte (like its name), i hate the smell (it smells cheap 😳), the end shade is very different than the bullet (it's dark mauve in the bullet) and when it arrived the bullet was wobbly and almost off the casing, but it's wearable and still pretty nice in general.
Thoughts?
#clozetteid
#sbybeautyblogger
#makeup
#ilovemakeup
#BeauteFemmeCommunity
#clozetteid
#sbybeautyblogger
#makeup
#bloggerceria
#makeuplook
#softmakeup
#ilovemakeup
#beautynesiamember
#makeupaddict
#bloggerperempuan
#indonesianfemalebloggers
#girl
#asian
#bblogger
#bbloggerid
#influencer
#influencersurabaya
#influencerindonesia
#beautyinfluencer
#beautysocietyid
#itsbeautycommunity
#surabayainfluencer
#jakartabeautyblogger
+ View more details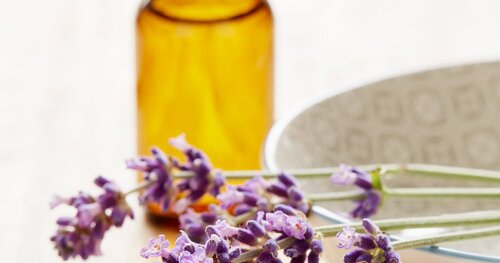 The essential oil might even be the cause of your skin problems in the first place.
Simak juga artikel menarik lainnya di Article Section pada Clozette App.

+ View more details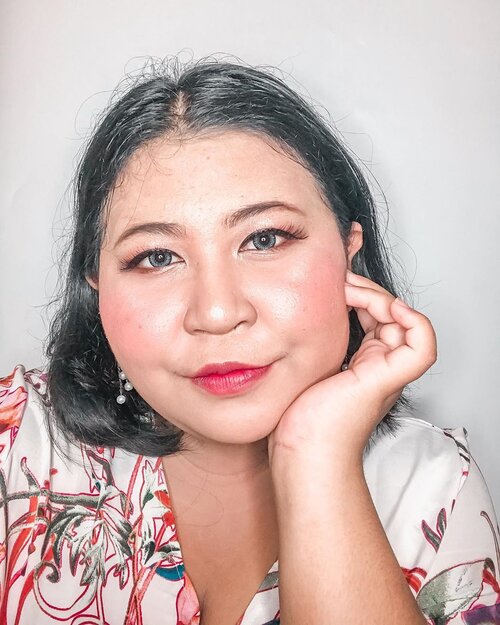 Menonton live @niputuchandra barusan, aku kaget ada yg berpikir "Gendut kok (bisa) makeup?" - ini adalah pertanyaan teraneh dan terngakak yang pernah aku tau. Terus orang gendut menurut kalian bisanya ngapain? Makan tidur? Itu mah bukan kebisaan, bawaan orok setiap manusia mah!.Kadang bingung sama orang yang menentukan kebisaan orang dari fisik, padahal dirinya sendiri gak akan bisa sebagus itu kalau disuruh ngelakuin..Buat yang masih suka menyamakan bentuk fisik dengan isi otak dan akhlak manusia, jujur kalian itu cupat amat. Gini nih kalau kerjaannya cuma suka membandingkan, bukannya berusaha terbaik buat diri sendiri dulu. Who hurt you?.Stop judging kemampuan manusia dari fisiknya. Kita manusia. Kalau belajar pasti bisa. Kita dibekali dengan yang namanya OTAK untuk berpikir. Gak ada yang gak bisa kalau mau dicoba..Gak ada hubungannya bentuk badan dengan riasan. Gak ada hubungannya bentuk badan dengan strata pendidikan. Kamu yg buat garis pembatas itu sendiri dan kamu yg pesimis..Segitu aja dulu. Semoga kalian pikirkan omonganku baik - baik. Keterbatasan itu kamu yg pikirin. Banyak cara menuju roma, banyak cara untuk mengekspresikan diri kita..Selamat malam, besok Senin. Jangan lupa mandi..
#bodypositive
#bodypositivity
#percayadiri
#plussizeindonesia
#selfie
#makeup
#makeupideas
#makeuplife
#makeuplook
#makeupobsessed
#lotd
#lipsoftheday
#bigsizebeauty
#beautyinsize
#plussizestyle
#makeupvideo
#makeupaddiction
#makeupaddicted
#makeuplover
#makeupinspiration
#makeuptutorial
#clozetteid
+ View more details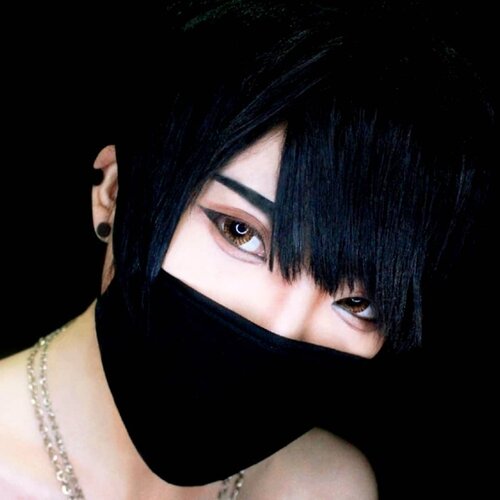 Girls, don't fall in love with me too fast. If you fall, you'll hurt yourself, okay? - Aiyuki ..Oh, hi! Me and my girls bikin collab lagi tentang
#ExpectationVSreality.
Buat Yuki sih, pakai masker bukan hanya untuk alasan kesehatan aja, tapi juga untuk fashion atau... Lagi males makeupin separo wajah. You know what i mean, meskipun seorang beauty-junkie sekalipun, kadang males untuk makeup fullface, jadi bisa manfaatin masker 🙃.Okay, now i've got the truth that i feel bad for Snow White since she ate her apple in that way when nobody see her 😂
#ExpectationVSreality
#influencerbehindthescene
#makeup
#kawaii
#beauty
#style
#girls
#モデル  #メイク  #ヘアアレンジ #オシャレ  #メイク #ファッション #ガール #かわいい
#cute
#beautiful
#IndonesianBlogger
#BeautyBlogger
#BeautyBloggerIndonesia
#ClozetteID
+ View more details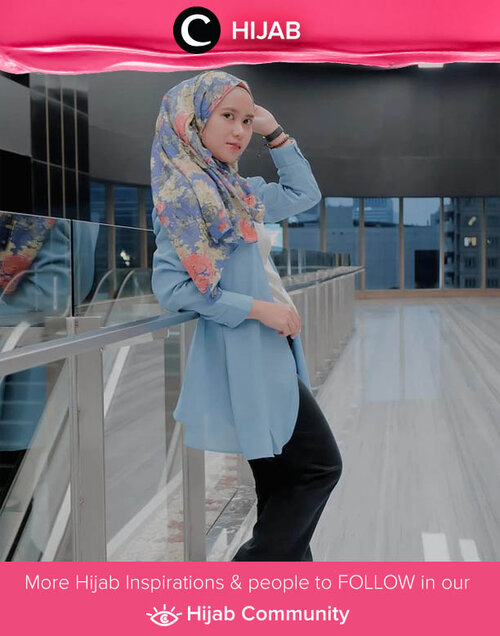 A pop of color never hurts - especially when the color is blue! Images shared by Clozetter @ismahanchrnns. Simak inspirasi gaya Hijab dari para Clozetters hari ini di Hijab Community. Yuk, share juga gaya hijab andalan kamu.

+ View more details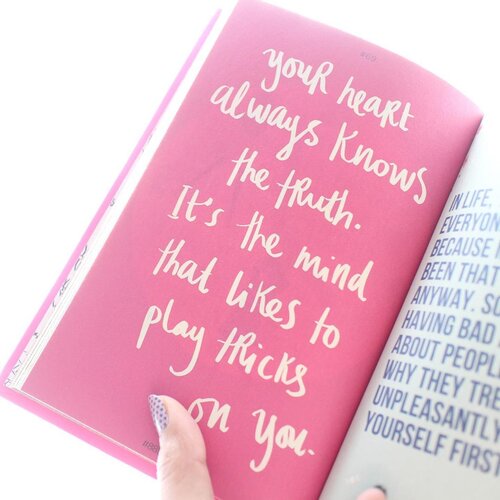 + View more details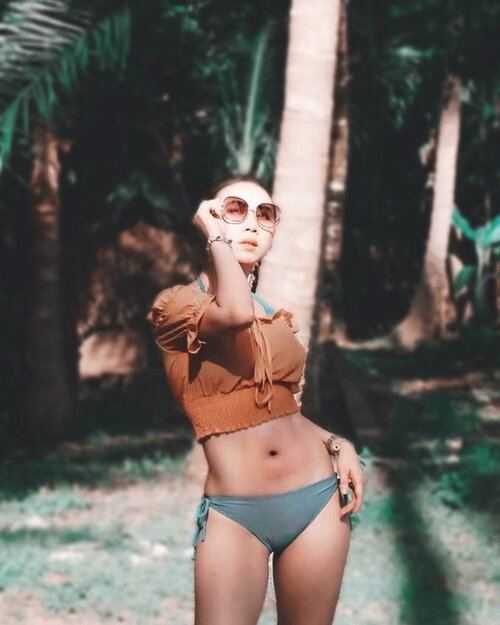 + View more details

loading ...
Back To Top