loading...
Search
313 RESULTS FOR HUSBAND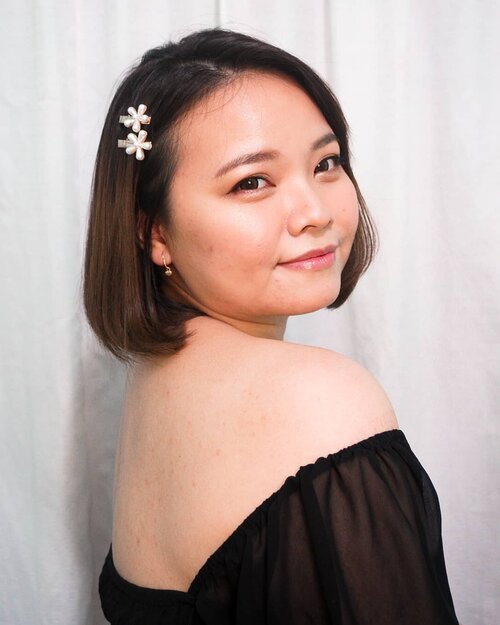 I wasn't feeling beautiful lately after I gain alot of weight dealing with my feelings about my miscarriage. I cried few nights ago feeling so low, could be because of PMS that I'm feeling much more sensitive. So today, I decided to get my ass up, get my self a lil makeover, get my camera and lights on, stand in front of the camera and smile.My husband told me to do this, and I thank him for telling me to do so. Abis makeupan, he saw me with my makeup on and he said "my baby so beautiful, ga makeupan aja cantik, tambah makeup, cantik juga", THIS MEANS SO MUCH❤️ and I'm feeling beautiful right now.Ini salah satu foto aja, there's so much ga bsa milih😂 post yg ini dlu, coz I look cute in here🥰 dengan pipi chubby ku..
#clozetteid
#clozetteambassador

+ View more details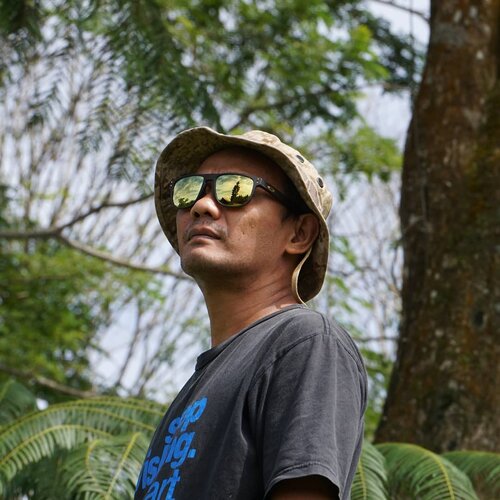 + View more details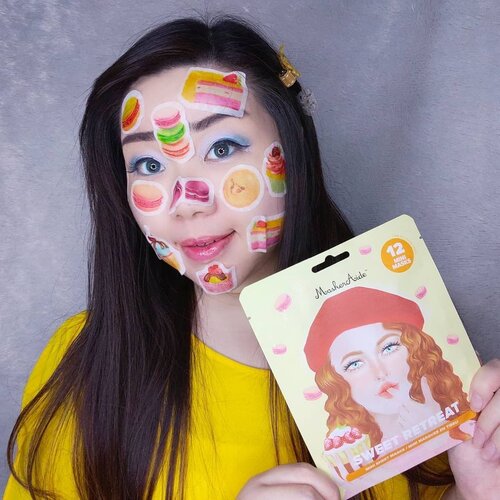 I honestly have mixed feelings about this mask set from @maskeraidebeauty - But let's start with the positives (because there are a lot of them!) :+ It's ridiculously cute!+ The concept is fun and it makes doing your mask fun, which is helping in my case because i don't particularly enjoy the hassle of applying facial mask 🤣!+ It has a sweet, tantalizing scent. I don't usually like strong scents when it comes to my skin care (esp if it smells like flower/baked goods/artificial fruit) but this one is so mouth wateringly sweet i forget to feel weird about it (but it has no negative side effect so no worries for me).+ It has thin sheet pieces and the serum is watery so the serum delivers fast to my skin and application time is shorter than regular, super wet, slimy sheet masks.+ It really works to make my skin hydrated without the overbearingly sticky and greasy effect most Korean sheet mask seems to give me.In the meantime i am concerned about :- How the sheet pieces are so thin yet there are a truckload of the watery serum left in the package, the amount of the serum (and it's really really thin and watery too, almost like water so you can totally spill it all over if you're not careful) left is really overwhelming and even though i use it all over my body+husband's i can't help to think most people would probably dump it? Seems like such a waste for me.- Since the sheets are so thin and in smaller pieces, they don't hold all that much serum (hence the leftover), i worry about how effective the mask set would be for drier skin that needs more hydration, they might not get the full potential of the mask because of the concept.However, it is still a great product that i will definitely use again, it's so much fun and you can even take selfies with them (as you can see, i got a bit carried away 🤣🤣🤣) so if you're interested you can get them at my Charis Shop (Mgirl83) for a special price or type
https://bit.ly/sweetretreatsMindy83To
directly go to the product's page 😉.
#SweetRetreatSET
#maskeraide
#CHARIS
#hicharis
#reviewwithMindy
#beautefemmecommunity
#koreancosmetics
#clozetteid
#sbybeautyblogger
#koreanskincare
@hicharis_official @charis_celeb
+ View more details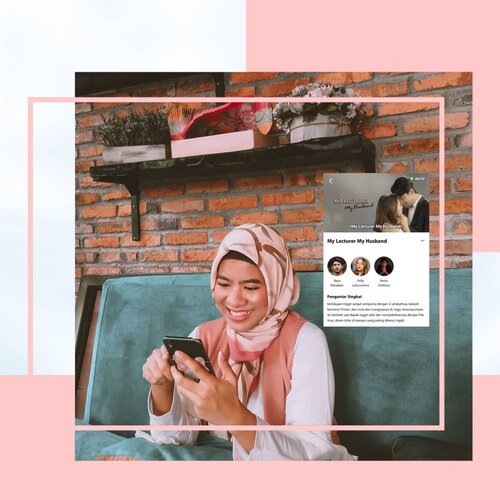 Movies Review TimeWaktu libur kaya gini, paling enak me time nih gaes 🤗🤗🤗Abel ada rekomendasi film nih buat kalian semua.Serial web drama-romantis Indonesia yang disutradarai oleh Monty Tiwa, adaptasi dari novel Wattpad karya Gitlicious, dan diproduksi oleh MD Entertainment. Serial ini dibintangi oleh Reza Rahadian @officialpilarez sebagai Pak Arya (Dosen Inggit) @prillylatuconsina96 sebagai Inggit danTristan sebagai @kevinardillovaSerial ini menceritakan tentang kesempurnaan hidup yang dimiliki Inggit. Ia punya keluarga dan sahabat-sahabat yang menyayanginya, serta pacar berparas tampan yang romantis, Tristan. Kesempurnaan itu berbalik saat bapak Inggit sakit dan menjodohkannya dengan Pak Arya, dosen killer di kampus yang paling dibenci Inggit.Bagaimana kelanjutan kisahnya?HARI INI!!! Episode 3 WeTV Original - @mylecturermyhusband tayang secara GRATIS mulai jam 18.00 WIB hanya di @wetvindonesia! ✨Dan, untuk kalian yang VIP, hari ini siapkan hatimu untuk nonton episode 5! 😊Sahabat Abel ada yang udah nonton serial web drama ini? Abel lagi menantikan Episode 5 nih gaes, btw trailer Episode 5 udah ada nih, jadi makin penasaran...
#WeTVOriginal
#MyLecturerMyHusband
#RezaPrillydiWeTV
#MDEntertainment
#WeTVID
#TemeninKamu
#NontonDiWeTV
+ View more details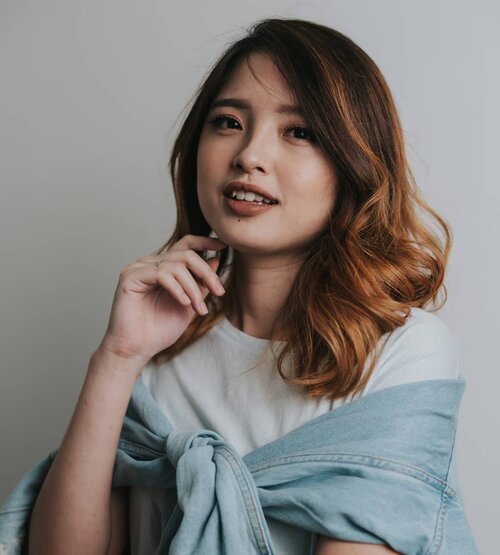 + View more details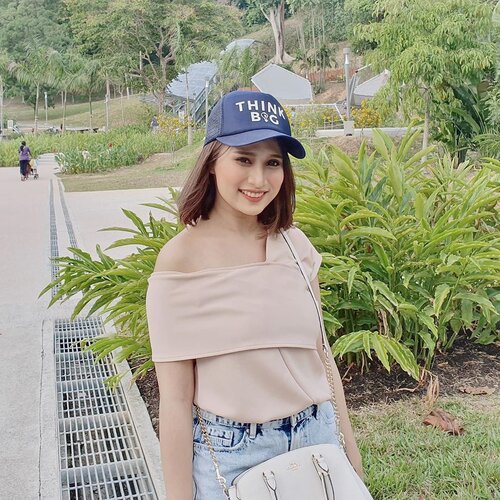 This is my plan for long weekend. I want to be in an open space actually. For sure if this is not a pandemic situation I will have my proper honeymoon with my husband!!! But...
As it is a pandemic situation, I do not want to visit the crowd oftenly. Although I really want to go outside (ofc), I am in Jogja & a lot of new place to explore.
I need to reconsider the plan for sightseeing outside for two or three times before deciding. Here we goooo sobats!
1. Netflix
2. MLBB
3. Writing in my blog again
4. Reviewing several products that I love!
5. Work work work (if I need to have a business meeting, I prefer a place with good environment at the early morning)
6. Staycation or go to shopping mall (as the crowd is reducing now)
7. Cleaning my new place! Unboxing too!
8. Finding a good open space with a few people (need to googling it first)
So many plan right? How about you?😁
#longweekend
#weekendvibes
#ootdindo
#holiday
#singapore
#vacation
#instamood
#Netflix
#MLBB
#instagood
#ClozetteID

+ View more details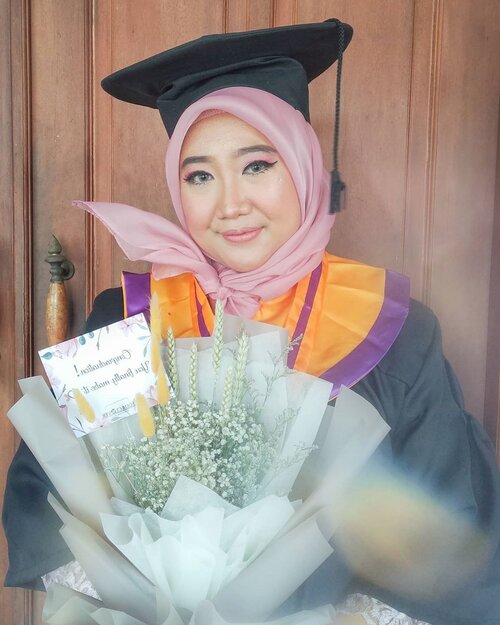 I did mistake in the past so I couldn't take a degree. Then I met my husband, I told him that I wanna marry him but also go to the university. I clearly remember afterward we surveyed 3 candidate universities. He didn't mind to support me fully material and immaterial. He want me to learn as I have a chance. So here I am 4 years later, I graduate from communication science. I really thankful for him. I have to admit that I may not independent as women out there, I only have incredible partner the whole time. ❤️.ps: I'm really sorry for my parents bcs I couldn't fulfill their dream 😞 but I know they're happy as long as I'm fine and happy ☺️.
#ClozetteID
#hijab
#makeup
#appreciationpost
#wisudadirumahaja
#congradulations
#congraduation
#wisudauntag
#untagsurabaya

+ View more details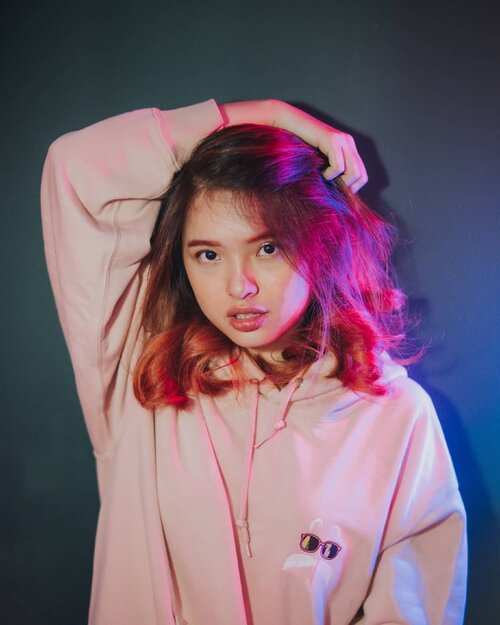 + View more details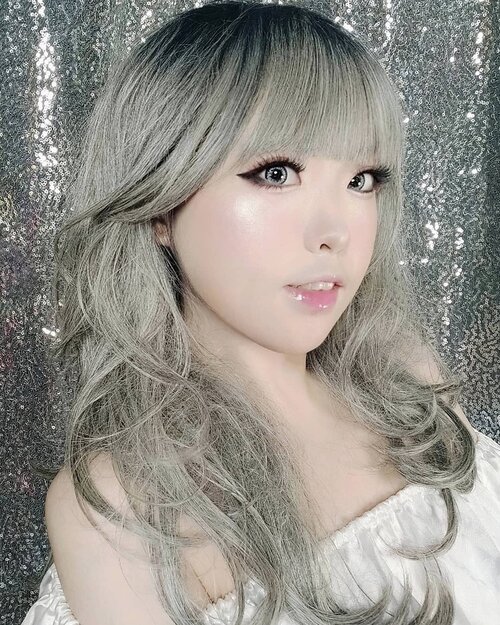 It seems like my signature makeup will fit perfectly for wedding makeup. It will keep you looking flawless - just focus on eye makeup & natural-glowing skin..*Tbh, i don't have an interest to get married in my 20's or early 30's bcs i'm too focus to improve myself & carreer. I don't think i have a time for romance. But if someday i decide to get married, i'm sure i'll do my own makeup & hairstyle, design & make my own wedding dress, write down the rundown, ask my sister to make a wedding cake (she is a professional chef & cake-art decorator 😘).My experiences tell me much about it all. I just need an event organizer to help me during the party 😌btw, garden party always be my fav one, with the closest family and friends. It's kinda private bcs i don't like too many guest. Such a waste if i invite too many people but i don't really knw them well. .I'll sing ballad love-song for my husband to be. 'You're the Inspiration' by Chicago (1984) is on the top on my list. Tbh, i have a high standart for a man i want to live with. Beside good looking, someone who will support me for everything i do, has a sense of art too, a deep thinker and open minded person. So, we can share about everything & make an artwork together. I don't want wasting time to have a small talk with wishy-washy kind of person. Career is my number one priority. I'll never trade every second of my life by living a fake love-live or be with someone that's not educated enough..I don't like a 'normal-boring' life like getting married-having baby-raise the kids-etc. I'm not gonna say it's wrong. Not at all, all people has their own choice, right? But i don't want to have that kind of life. Don't judge me bcs of my own choice. As an artist, i have my own life-goals, i prefer to live my life to th fullest & inspire the world with my artwork &ceativity.If someday i find someone who fill my expectations, has similarities and same way of thinking, i'll have no hesitation to living a marriage life and write down our planning to inspire others. But if not, it's not a big deal too. I never afraid to be alone. I enjoy it because i'm focus on what i can do to inspire others and living my thousand dreams
+ View more details

loading ...
Back To Top