loading...
Search
227 RESULTS FOR HUSBAND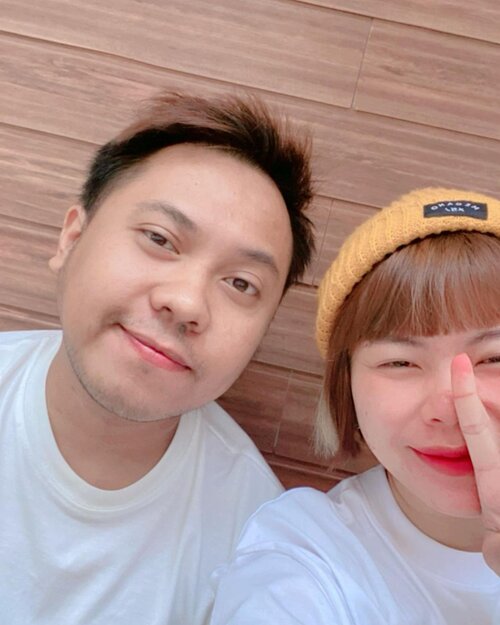 Happy Birthday to my 2nd Love after my Dad! [isn't April Mop]
Bahagia dan Sehat selalu yaa kita 💛💜
#BirthdayHusband
+ View more details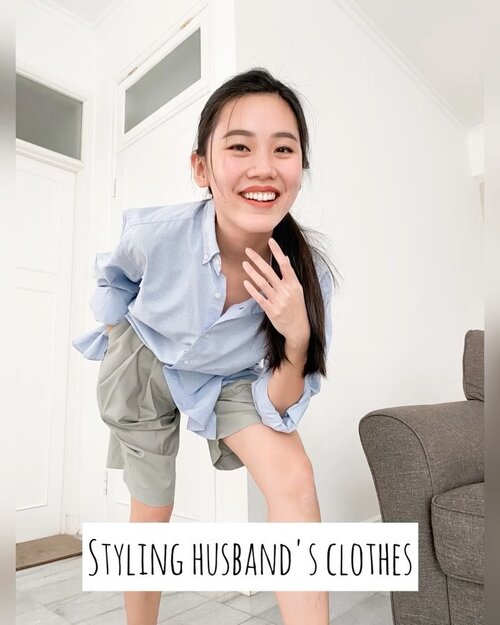 + View more details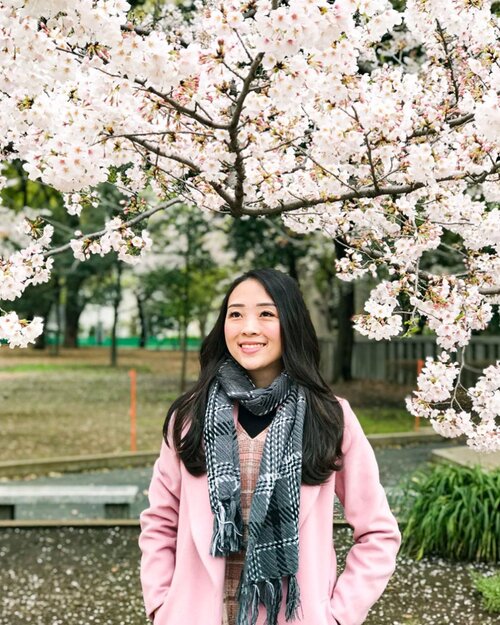 もう日本が恋しいです。このパンデミックの間に旅行するのは良い考えではありませんが、私と私の夫は日本での休暇を楽しんで安全にインドネシアに戻ることができて感謝しています... i miss japan already. i know travelling during this pandemic is not a good idea, but me and my husband are grateful, to be able to enjoy our holiday in japan, and back to Indonesia safely...
#clozetteid
#sakura
#sakura
🌸

+ View more details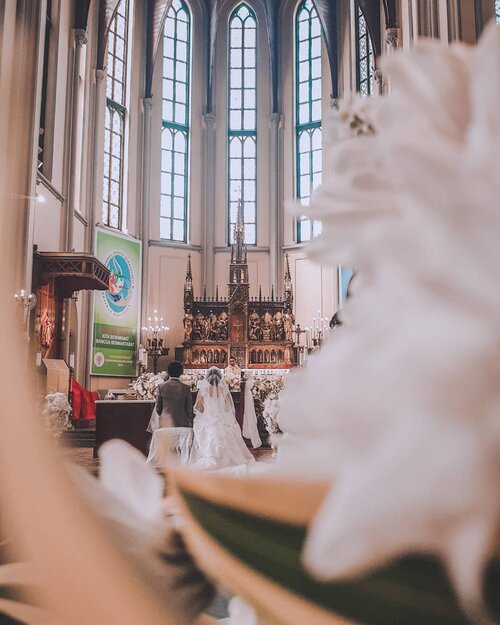 + View more details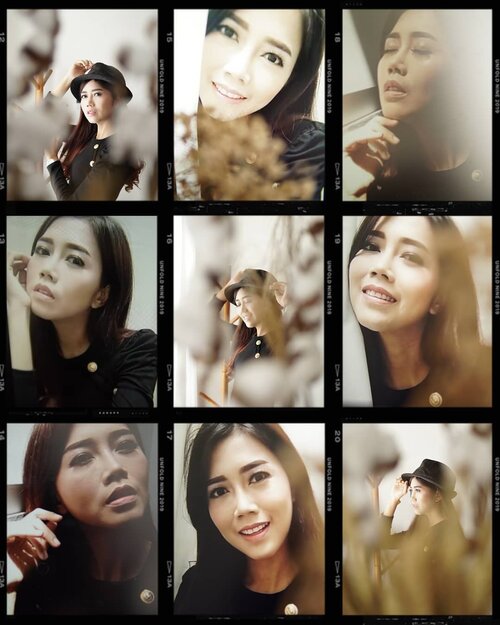 + View more details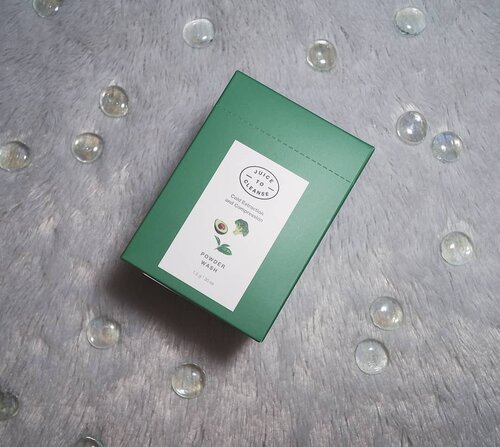 Hey guyssss, i have a mild facial exfoliator recommendation for y'all! It's currently my husband's and also my fave exfoliator, @juicetocleanse_official Powder Wash!
So once a week (or if you need to then twice a week is also okay) i always exfoliate my skin (then followed by clay mask and then hydrating mask) to keep my skin clean and remove deep impurities from my skin.
I've tried many types of exfoliators and for my skin type, one of my favorite version is the powder type like this one. Like the name suggested, the texture is well, powder. It feels a little coarse to the touch but once you add water, it turns into a paste that actually feels creamy and soft to the skin. A bit too creamy that i was worried it wouldn't clean my pores, but it does!
Mild and gentle as it is, my skin feels super soft, smooth and deeply cleansed after usage without feeling tight or dry. My husband (who has a very different skin type than me, his is very dry and dehydrated) also love this powder wash so much that i have to stop him from over using 🤣. Each box contains 30 sachets which means you get 30 usage out of it (if you use it once a week alone, then you'd have 30 weeks worth of products!), I love how it's individually packed so you know exactly how much to use without having to measure it anymore.
Beware, i personally find the packaging, the texture and even the smell (it smells oaty and malty to me) reminds me of organic food thingy, please do not confuse it with your food stuffs 🤣🤣🤣. You can grab them with special price (as usual) at my Charis Shop (Mindy83) or go to this direct link :
https://bit.ly/juicemindy83
.
Say bye bye to dead skin cells without irritation 😉.
#charisceleb
#juicetocleanse
#juicetocleansepowderwash
#mildexfoliator
#kbeauty
#koreanskincare
#koreanbeauty
#koreancosmetics
#kcosmetics
#clozetteid
#sbybeautyblogger
#beautynesiamember
#bloggerceria
#bloggerperempuan
#bbloggerid
#indonesianfemalebloggers
#review
#skincarereview
#skincare
#influencer
#beautyinfluencer
#SURABAYABEAUTYBLOGGER
#endorsement
#endorsementid
#endorsersby
#openendorsement
#beautysocietyid
#skincare
+ View more details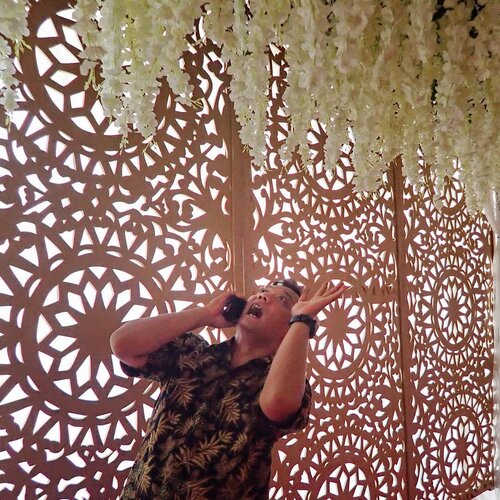 APRIL HOPE
.
Saya gak suka prank. Tapi, sempat terlintas, seandainya pandemi ini sekadar April Mop. Seluruh dunia kena prank. Besoknya kita semua kembali ke kehidupan normal.
.
Sayangnya ini bukan April Mop...
.
Saya mau ganti jadi April Hope aja. Berharap banyak harapan dan kejadian baik yang terjadi mulai bulan April hingga seterusnya. Aamiin.
.
Untuk Ayah @arimasen2002, selamat ulang tahun ❤️😘.
.
#clozetteid
#birthdayhusband
#family
#catatankekenaima
#april2020
#happylife
#husband
#instahusband
+ View more details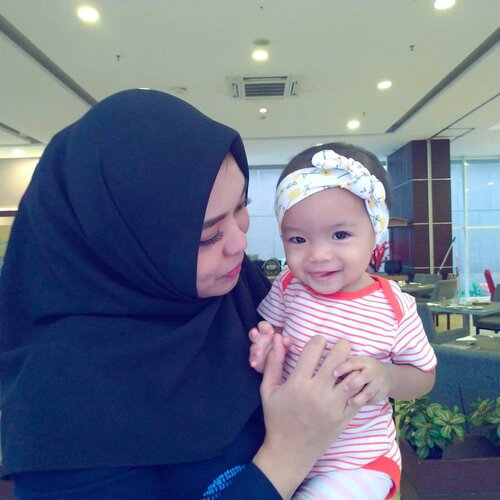 RISSA REWEL MAU TUMBUH GIGI! 🐭Selamat pagi! 🌦️☔..Masih belum move on dari long vacation kemarin. Pengennya libur terus biar suami juga di rumah. Cuacanya enak, mendung2 melow gimana gitu, paling enak kelonan sama anak di kasur ☺️.Semalam anak ini cranky luar biasa. Nangiiiis and reweeeeeeeeel selama sejam lebih! 😖 Sampe jam 1.30 pagi bayangkan 😒 mana aku harus bangun subuh buat masak and kerja. Aku takut kurang tidur aku jadi stres and stamina aku drop. Aku harus manage stamina dengan baik.Stock sabar aku hampir menipis. Gak ngerti dia rewel kenapa. Exhale...inhale. Akhirnya aku takut emosi, tak tinggal tidur aelaah semalem gak brenti2. Jadi dia nangis sendirian. Auk ah laap! Akhirnya suami dong yang jagain. Dia begadang. Thanks to my husband! 🤗💕🧡 Sebelum bingung, aku udah cari tau dulu kenapa.Udah diganti popokUdah makanUdah kenyangBaju juga gak basahGak demamDia nangis sampe keringetan kuyub 😒 padahal AC kamar cukup dinginnya.Kemudian hipotesa aku adalah mungkin Rissa mau tumbuh gigi, makanya rewel luar biasa.Akhirnya suami cari solusi. Dari baca2 literatur, saat anak mau tumbuh gigi, berikan teether yang sebelumnya direndam air es atau es batu dulu. Jadi teethernya dalam posisi dingin. Karena saat anak mau tumbuh gigi, gusinya gak enak. Jadi dengan dia menggigit teether dingin akan membuat dia lebih baik.Begitu kata literaturnya Kemudian aku kasih teethernya.Ternyata masih aja rewel. Aku capek. Aku ngantuk 😒Akhirnya aku ambil solusi lain.Aku coba susuin (lagi). Sebelumnya ufah disusuin 1 jam lalu.Kemudian dia nenen sambil tidur. Finally dia tidur beneran.ALHAMDULLILLAAAAH 🙏Anak rewel itu emang misteri ya. Tapi kalo lihat senyumnya yang kayak gini happy and cerah ceria, stres and masalah kembali hilang ya.
#ClozetteID
#parenthood_moments
#momlife
#monday
+ View more details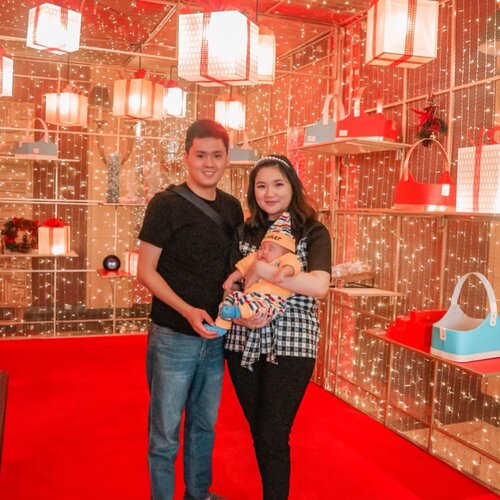 Wow, so today is the last day in 2019! 2019 feels like roller coaster ride for me. So many ups and downs, but here i am, ready for 2020 🎉
2019 means a lot for me, i got married with my love, went to magical places with my husband, and got pregnant!
What is your best moment in 2019?
When i was able to hold my Mikkel in my arms and went home together with Mikkel after 35 days stayed in hospital.
And now, i have my little family and i still can't believe it. I just feel so grateful because i have a big God who always stay by my side and took away all the pains of my yesterday!
So guys, let's rock 2020!
.
.
.
#clozetteid
#baby
#family
#bye2019

+ View more details

loading ...
Back To Top