loading...
Search
94 RESULTS FOR ICHAMAUCERITA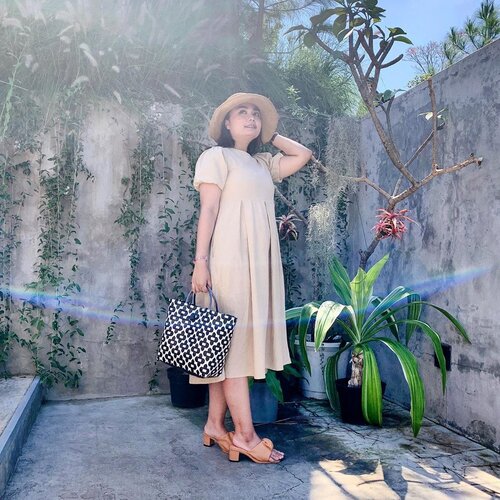 Spend my Sunday enjoy watching Emilly In Paris with Croissant in my hand❤️.
.
.
If you find something interesting to watch trust me @emilyinparis will give you full of Parisian Mood with such an Exciting stories🤩🤩🤩.
.
.
Have a great Sunday💕 Do anything that make you feel whole..stay safe and be happy😍
.
.
#ichamaucerita
#happysunday
#whatiwore
#whattowear
#positivevibes
#clozetteid
+ View more details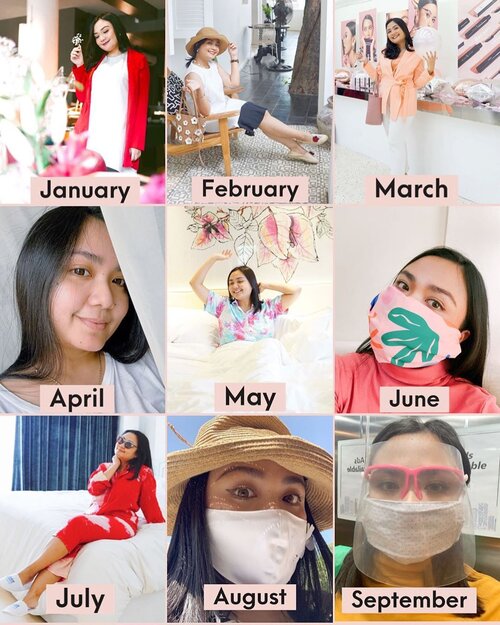 + View more details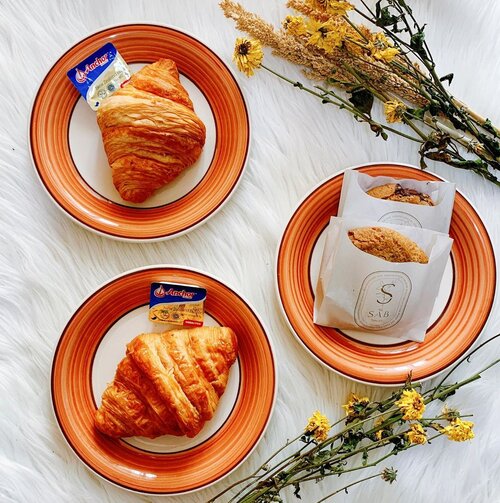 CROISSANT @thesabhouse Start from today As a Croissant lovers I'm gonna do Appreciation Post each time I eat delicious Croissant Pastries 😍💋Jadi kalau kalian mau coba Croissant enak ala
#ichamaucerita
tinggal search
#ceritacroissant
.By the way
#ceritacroissant
dari @thesabhouse ini pas buat kalian yang suka take away croissant kayak aku. Karena dimakan besoknya lagi puff pastrynya masih crunchy dan soft💛. Bisa di re-heat pakai pan ataupun microwave dan ngga akan merubah teksturnya😍😍. hmm yuuum jangan lupa sarapan ya babes😍💋. Inget selalu buat bersyukur akan semua makanan yang ada di atas meja kalian 😘
#ceritacroissant
#jktgo
#jktpost
#zomatoid
#croissantlover
#foodstagram
#clozetteid
+ View more details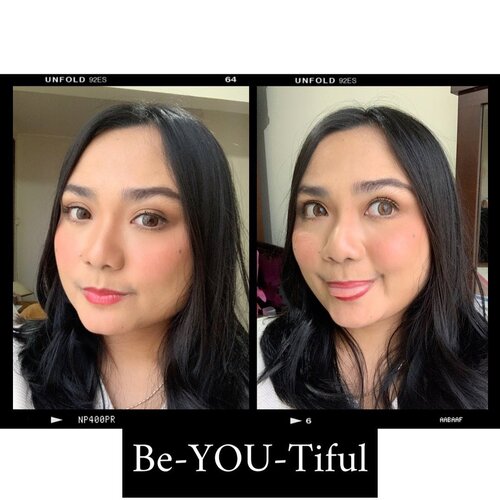 𝐁𝐞-𝐘𝐎𝐔-𝐓𝐢𝐟𝐮𝐥 as in 𝐁𝐞𝐚𝐮𝐭𝐢𝐟𝐮𝐥 💕Jadi diri kamu sendiri dengan versi terbaik dan STOP mencoba FIT In dalam sebuah beauty standard✅Yess I know some people trying hard sooo HARD to be Fit In the Beauty Standard. Cantik itu Putih sepertinya sudah melekat banget. Padahal kalau melihat sekitar Manusia itu diciptakan berbeda😘Jadi kenapa harus sama💁🏻‍♀️..Stigma cantik itu putih juga yang menggiring masyarakat untuk mau CANTIK instant..sekejap jadi Putih dan Glowing✅ Akhirnya kenalan deh sama MERKURI. Padahal dibalik Cantik dan Glowing dari Merkuri tersebut ada kejutan yang menanti👻..So Just be your own version of beautiful😘 Break the Beauty Standard💕Be-YOU-Tiful..More at budiartiannisa.com
#ichamaucerita
Merkuri😘 Link on Bio💋..
#ichamaucerita
#yournewbeautystandard
#beyoutiful
#stopkosmetikbermerkuri
#bodypositivity
#bodypositivitymovement
#clozetteid
#awasputihinstan
#cantikitusehat
#halobpom1500533
+ View more details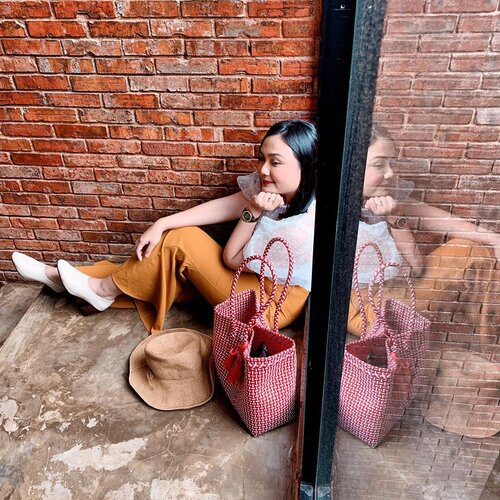 + View more details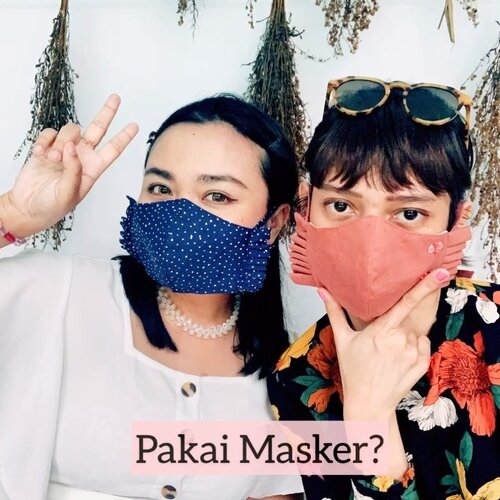 #JanganKendorPakaiMasker
.
.
Sering banget terjadi niih...saat ketemu Sahabat atau relasi terdekat Lupa atau bahkan Sengaja NGGA Pakai Masker 😂
Karena merasa hubungannya sangat dekat jadi merasa ngga perlu melindungi diri👻
Apalagi ditambah cipika cipiki..hmmm 😣😣😣
Padahal ini Miss Rona Corona Ngga Pakai milih yang mana sahabat kamu..yang mana keluarga kamu babes✅
.
.
Maaf banget Ini Covid bukan Hoax💁🏻‍♀️
So please do MIND to take care of yourself.
Bukan cuma anak kecil atau Orang Tua yang rawan terkena..justru yang mostly tertular itu usia aktif✅
.
.
Wear your Mask Properly❤️
Keep your distance❤️
Increase your personal Hygiene❤️
.
.
Semangat hari Seninnya Jangan Lupa bawa Masker Ganti juga ya😘😘
Inget selalu yang bisa menyelamatkan diri kita adalah kesadaran kita sendiri💁🏻‍♀️
.
.
Cute Mask @mysuetori 💋
.
.
#ichamaucerita
#maskeruntuksemua
#manamaskermu
#wearyourmask
#newnormal2020
#janganlupapakaimasker
#pakaimaskeryuk
#clozetteid
+ View more details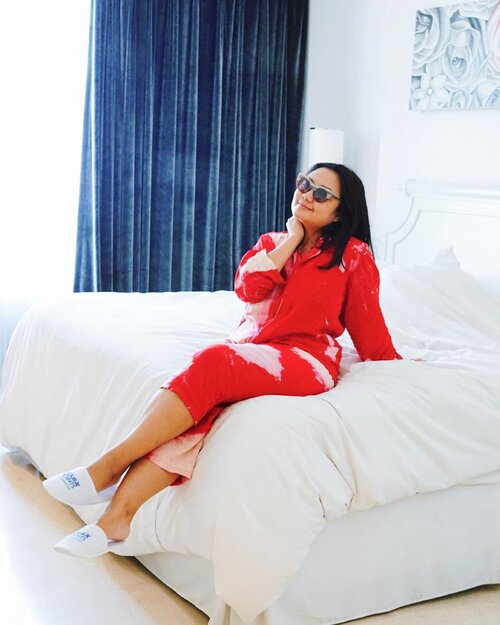 When your destination is Bed Bath and Food 💛Staycation might be your good choices...Tapi inget selalu buat utamain Kesehatan dan Kenyamanan yaa. Pilih hotel yang jalanin protokol kesehatannya tertib✅. Yass inilah New Normal jadi lebih Picky buat tempat tujuan apalagi staycation😘😘😘 Kalau sebelumnya suka seru coba" hotel sekarang pilih yang pasti..pasti bersih dan pasti nyaman @fourpointsbandung 💛 and its worth it💋 Apalagi yang suka monokrom hotel ini insta worthy banget😘😘..Sekian
#ichamaucerita
nya mau lanjut ngemil dikamar sambil maskeran 💋Have a great weekend😍..📸 Mas Buy🕶 @charleskeithofficial 👚 @camanibasic ..
#ceritaperjalananicha
#traveldiaryekannisa
#hotelreview
#newnormallife
#travelandstyle
#clozetteid
+ View more details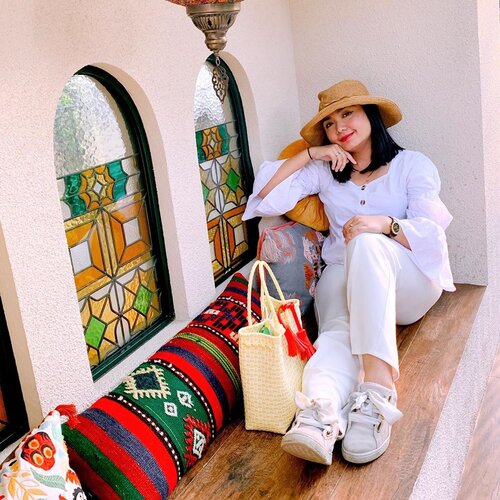 + View more details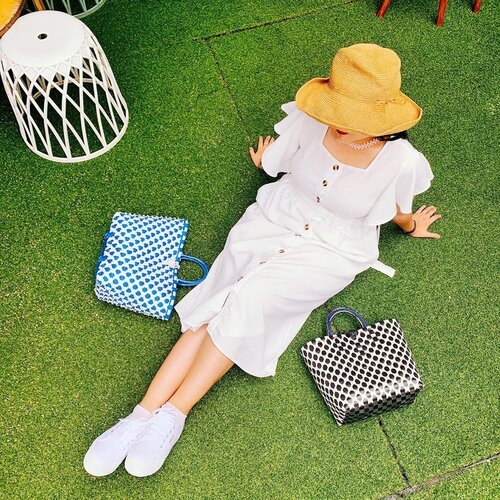 + View more details

loading ...
Back To Top