loading...
Search
99 RESULTS FOR ICHAMAUCERITA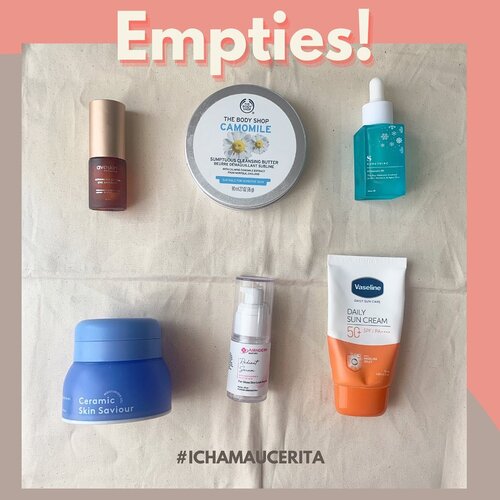 #EmptiesCha
SkinCare yang empties di bulan April ini. Beberapa sudah ada yang repurchase lagi tentunya seperti si Camomile Balm @thebodyshopindo yang kategori can't live without since 2018😍😍😍, dan juga Moisturizer Ceramic Skin Saviour @somethincofficial yang sudah fix repurchase karena nyaman untuk segala kondisi kulit dan bisa di mix sama oil serum✅.
Walaupun belum semua tapi produk yang empties ini di dominasi
#cleanbeauty
squad.
#IchaMauCerita
Skin Preferences
💕Types: Combination to OILY
💕 Condition: Sensitive and redness is my bestfrend👻
💕 Interest in Plant Based Ingredients and Support Cruelty Free✅
Setelah Empties pastinya siap-siap di pick up jasa angkut sampah ni babes💛 Yess I'm on my way to be responsible beauty blogger😘
See you on next
#EmptiesCha
#IchaMauCerita
#emptiesfavourite
#skincare
#sensitiveskincareproducts
#sensitiveskin
#clozetteid
+ View more details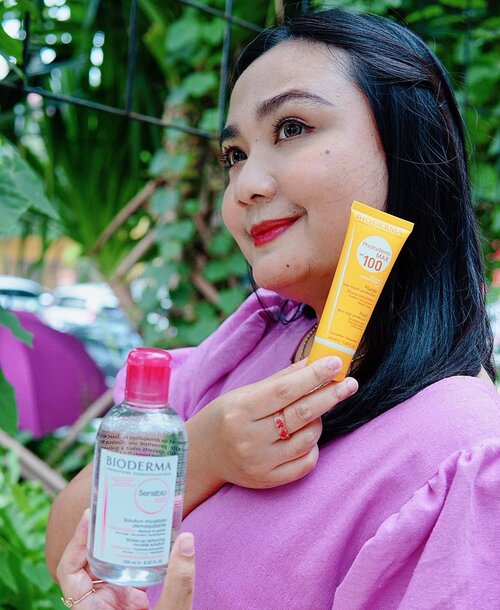 + View more details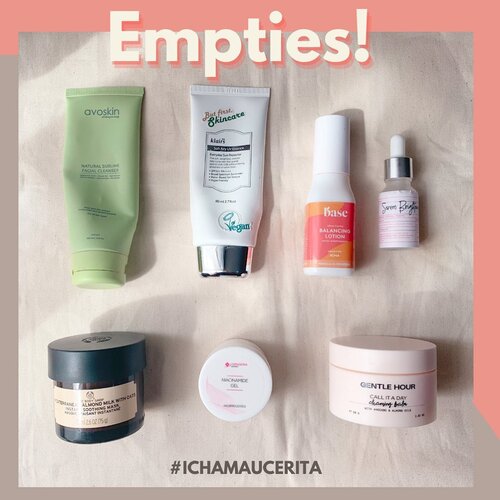 + View more details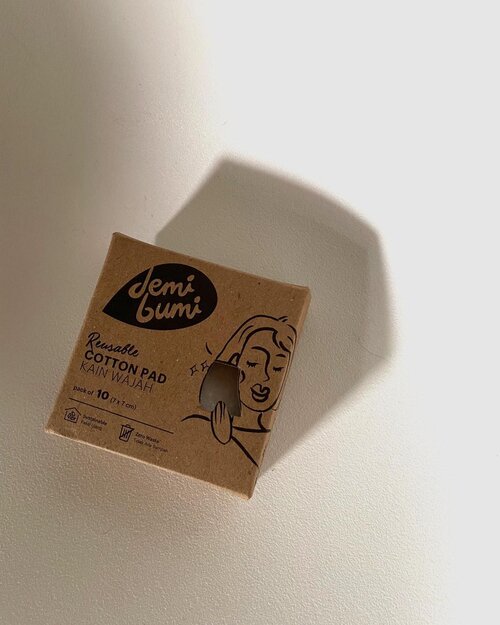 Hijrah kapas ✨Mencoba kebiasaan baru, karena takutnya males cuci-cucinya. Tapi bertahan sampai 2 bulan artinya sudah cukup terbiasa. Yang pasti, lebih ramah lingkungan dan lebih HEMAT!Apalagi sering liat postingan
#ichamaucerita
@budiartiannisa tentang reusable cotton pads, alhamdulillah bun lulus 2 bulan 🥰-
#fashionrepeat
#ecofriendly
#clozetteid

+ View more details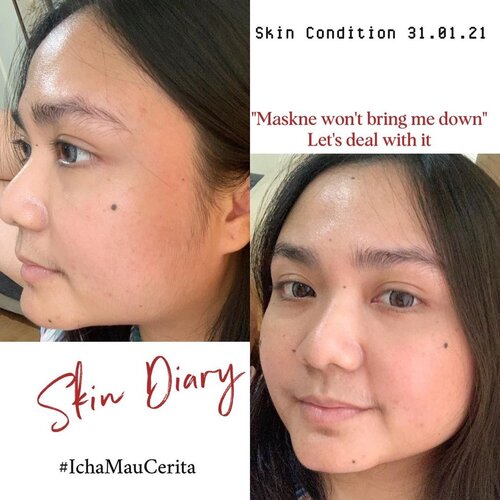 𝙈𝘼𝙎𝙆𝙉𝙀 𝙬𝙤𝙣'𝙩 𝙗𝙧𝙞𝙣𝙜 𝙢𝙚 𝙙𝙤𝙬𝙣 💛 Aktif buat
#AkuJalanPagi
dan harus menggunakan masker karena kalau ngga di denda ya babes😅. Pastinya membuat kulit aku acting out dan muncul si MASKNE💛But well it's normal. Hanya butuh lebih total lagi buat deep cleansing dan tenangin kulit.Selesai
#AkuJalanPagi
wajib banget langsung cuci muka. Jadwal maskeran sama Mugwort dan Charcoal juga 3 kali seminggu ngga boleh lupa😍 Bahkan bisa 4 kali seminggu tapi ke 4nya masker Almond✅Kalau kalian lagi struggling juga sama Maskne ngga usah stress ya babes.Makin kita stress..kulitpun stress ketemu masker jadi makin parah👻. 𝐑𝐞𝐩𝐞𝐚𝐭 𝐚𝐟𝐭𝐞𝐫 𝐦𝐞 "𝐌𝐀𝐒𝐊𝐍𝐄 𝐢𝐬 𝐍𝐨𝐫𝐦𝐚𝐥 𝐚𝐧𝐝 𝐈 𝐚𝐦 𝐛𝐞𝐚𝐮𝐭𝐢𝐟𝐮𝐥 𝐭𝐡𝐞 𝐰𝐚𝐲 𝐈 𝐀𝐦" This is my Current SkinCare line in January 2021.💕 Double Cleansing1.Chamomile Cleansing Balm @thebodyshopindo 2. Facial Cleanser Alternately in between Acne Soap BHA Tea Tree @whitelab_id and Begin @simplisticindonesia .💕Mask SquadCharcoal Mask @thebodyshopindo Mugwort Pore Clarifying @axisy.indonesia 💕 Routine StepsToner and Moisturizer @itsmybase First Serum Brightening Serum @whitelab_id Second Serum Bakuchiol @somethincofficial 💕Acne Spot TreatmentTea Tree Oil @thebodyshopindo
#IchaMauCerita
#MySkinJourney
#skincareroutine
#sensitiveskin
#bareface
#masknetreatment
#skintips
#skinjourney
#selflove
#maskne
#somethincsquad
#itsmybase
#cleanbeauty
#clozetteid
+ View more details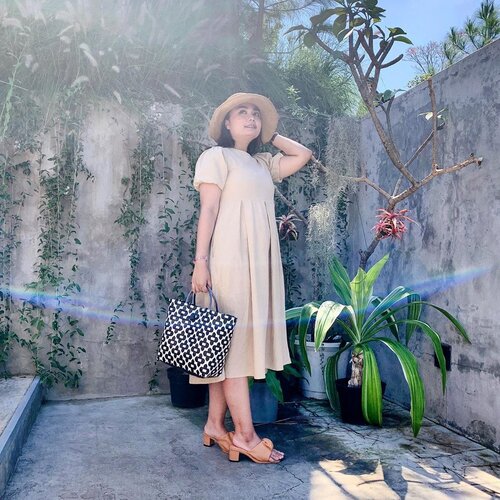 Spend my Sunday enjoy watching Emilly In Paris with Croissant in my hand❤️.
.
.
If you find something interesting to watch trust me @emilyinparis will give you full of Parisian Mood with such an Exciting stories🤩🤩🤩.
.
.
Have a great Sunday💕 Do anything that make you feel whole..stay safe and be happy😍
.
.
#ichamaucerita
#happysunday
#whatiwore
#whattowear
#positivevibes
#clozetteid
+ View more details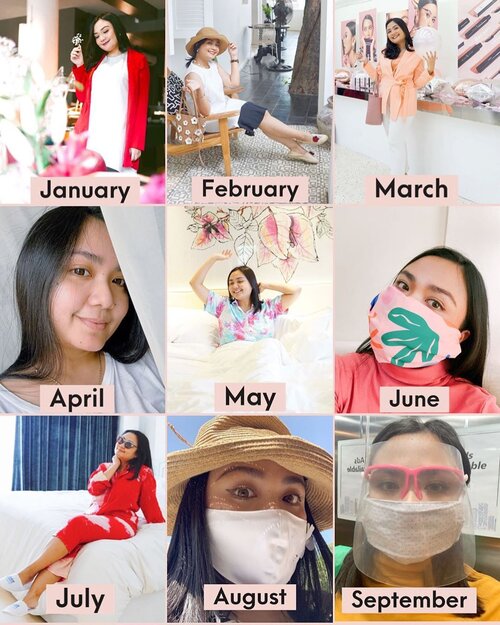 + View more details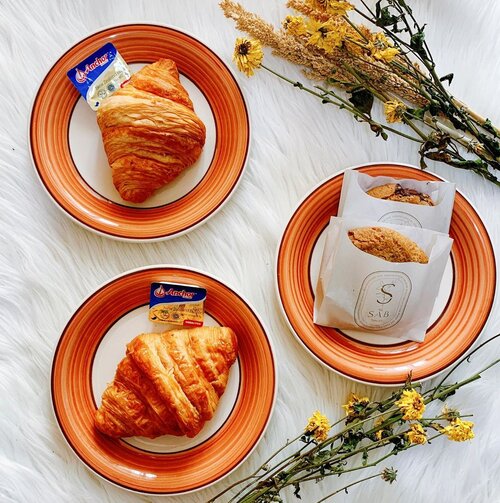 CROISSANT @thesabhouse Start from today As a Croissant lovers I'm gonna do Appreciation Post each time I eat delicious Croissant Pastries 😍💋Jadi kalau kalian mau coba Croissant enak ala
#ichamaucerita
tinggal search
#ceritacroissant
.By the way
#ceritacroissant
dari @thesabhouse ini pas buat kalian yang suka take away croissant kayak aku. Karena dimakan besoknya lagi puff pastrynya masih crunchy dan soft💛. Bisa di re-heat pakai pan ataupun microwave dan ngga akan merubah teksturnya😍😍. hmm yuuum jangan lupa sarapan ya babes😍💋. Inget selalu buat bersyukur akan semua makanan yang ada di atas meja kalian 😘
#ceritacroissant
#jktgo
#jktpost
#zomatoid
#croissantlover
#foodstagram
#clozetteid
+ View more details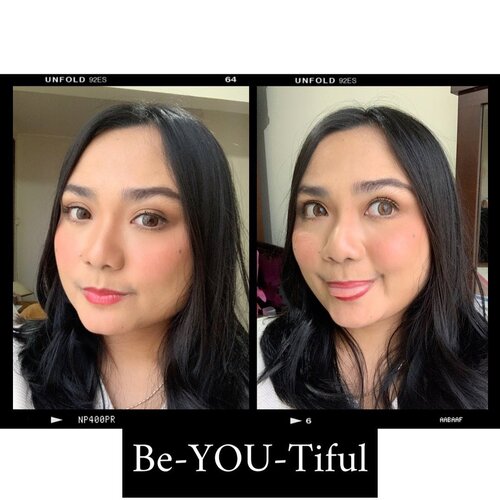 𝐁𝐞-𝐘𝐎𝐔-𝐓𝐢𝐟𝐮𝐥 as in 𝐁𝐞𝐚𝐮𝐭𝐢𝐟𝐮𝐥 💕Jadi diri kamu sendiri dengan versi terbaik dan STOP mencoba FIT In dalam sebuah beauty standard✅Yess I know some people trying hard sooo HARD to be Fit In the Beauty Standard. Cantik itu Putih sepertinya sudah melekat banget. Padahal kalau melihat sekitar Manusia itu diciptakan berbeda😘Jadi kenapa harus sama💁🏻‍♀️..Stigma cantik itu putih juga yang menggiring masyarakat untuk mau CANTIK instant..sekejap jadi Putih dan Glowing✅ Akhirnya kenalan deh sama MERKURI. Padahal dibalik Cantik dan Glowing dari Merkuri tersebut ada kejutan yang menanti👻..So Just be your own version of beautiful😘 Break the Beauty Standard💕Be-YOU-Tiful..More at budiartiannisa.com
#ichamaucerita
Merkuri😘 Link on Bio💋..
#ichamaucerita
#yournewbeautystandard
#beyoutiful
#stopkosmetikbermerkuri
#bodypositivity
#bodypositivitymovement
#clozetteid
#awasputihinstan
#cantikitusehat
#halobpom1500533
+ View more details

loading ...
Back To Top