loading...
Search
2,448 RESULTS FOR IG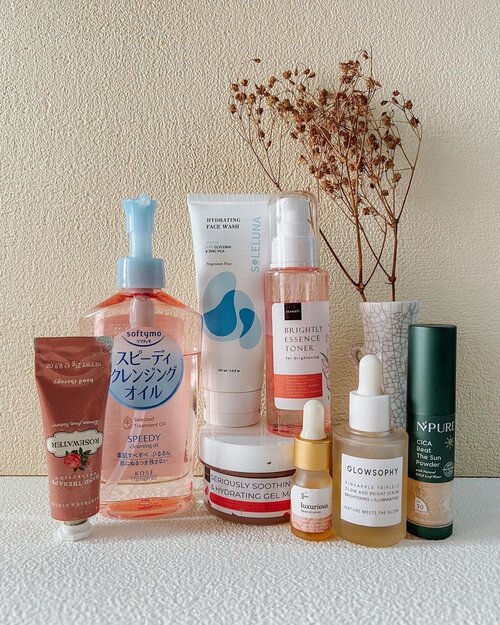 + View more details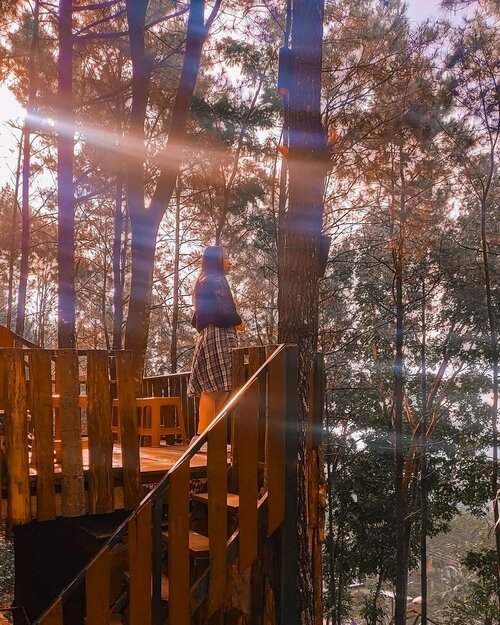 #Repost
from Clozetter @mgirl83. Some tips and advise if you want to come here (to @alaspacet ) for a quick healing 😀 :
1. Use the maps on their IG bio, it's the accurate one. Don't use the one at Google, it'll only get you nowhere.
2. Wear dreamy clothes, with some presets and editing power you'd get a dreamy, fantasy world type of photos.
3. Bring mosquito repellent, they would come at around 4.30 so if you stay any latter than that, quickly apply the repellent so the mosquitos won't feast on you. I'm currently still paying for not using any 🥲.
4. Wear comfortable shoes, the tree house and roughly paved zig zagging path is not exactly safe for heels or uncomfortable shoes.
5. Enjoy the surrounding! I did some digging and apparently the cafe's tied to an outbond, camp, hiking type of community. Even if you are a city dweller like me whose closest experience to camping is glamping, you can still enjoy the area too!
Would you like to come here too?
#pinkjalanjalan
#SbyBeautyBlogger
#BeauteFemmeCommunity
#ootd
#ootdid
#clozetteid
#sbybeautyblogger
#notasize0
#personalstyle
#effyourbeautystandards
#celebrateyourself
#mybodymyrules
#alaspacet
#cafealaspacet
+ View more details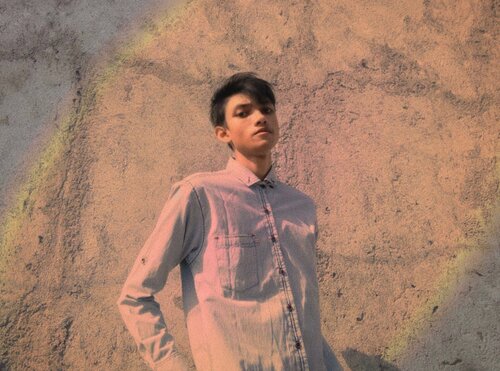 Classical OOTD IG : Bahrul.din_
+ View more details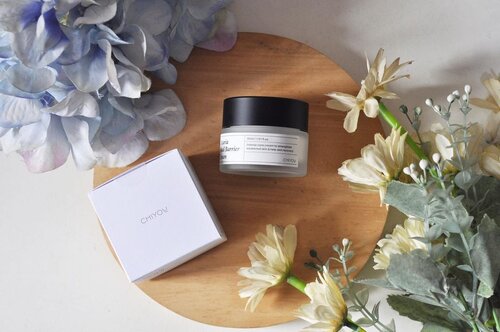 #Repost
from Clozette Ambassador @wennykyuuto. Another moisturizer from @hicharis_official that's approved by my sensitive and acne prone skin: @chiyouskin Cicaria Dual Barrier Cream 🥰
.
.
I've been having sensitive and acne prone skin since around 6 yrs ago, I believe it happened because my skin barrier has been compromised. If you have read my previous review, it's been so difficult for me to find moisturizer that doesn't break me out 😭
But hearing that this
#Chiyou
Cicaria Dual Barrier Cream which has microbiome technology and protect the skin from the inside (with ceramide) and the outside (with cica). I am definitely sold!
.
This soft cream feels light in texture and didn't leave any greasy film.
It has no sensitizing ingredients and me likey!
.
Been trying it almost for 2 weeks and my first impression thoughts for this product are..
Pros:
+ My skin condition is improved (swipe ➡️ to see), it looks more healthy and plumpy
+ No signs of irritation or breakouts so far, but need more time to see (will update in igs if there's any reaction)
+ Light in texture
+ No irritating ingredients
+ Increase my skin moisture level by 4% (swipe to see)
+ Travel friendly packaging
.
Cons:
- a bit small comparing to the price
.
Good news! If you have sensitive skin and wanna try this moisturizer, you can get 113k off by buying through this link:
http://hicharis.net/wennykyuuto/1Oau
(can also be clicked on my bio), you're welcome 😘
.
.
.
@chiyouskin
#chiyouskin
#EverydaySkinShield
#SkinImmunityBooster
#TrendyIngredient
#SkinProtector
#InandOutcream
#CharisCeleb
@hicharis_official
#charis
#charisapp
#hicharis
#ClozetteID
#clozetteambassador
#aestheticaccount
#minireview
#skincare
#skincareaddict
#skincarejunkie
#beautyblogger
#beauty
#bblogger
#kbeauty
#aestheticaccount
+ View more details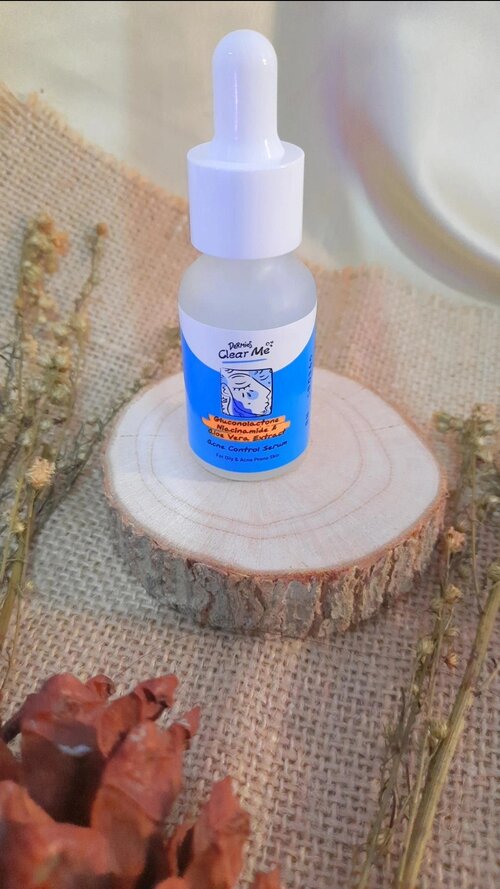 Dermies Clear Me Acne Control Serum @dermies,
Rekomen banget nih buat kalian yang mau mengurangi timbulnya jerawat baru diwajah dan juga bisa untuk menghilangkan bekas jerawat juga lho, juga menenangkan kulit yang teriritasi, serta mengontrol produksu minyak berlebih Karena kandungan didalamnya ada Niacinamide, Gluconolactone & Aloe Vera Extract.
Harga serumnya juga terjangkau banget under 100k kalian bisa cek link produk e-commerce favorit kalian di bio aku atau bisa juga langsung cek ke IG @dermies untuk cek produk lain sesuai kebutuhan kalian ❤
#NeverGoWrong
,
#AutoKinclong
,
#MukaMulusKenanganPupus
,
#AutoSeger!
,
#CerahMaksimal
,
#BebasJerawatBebasGhosting
+ View more details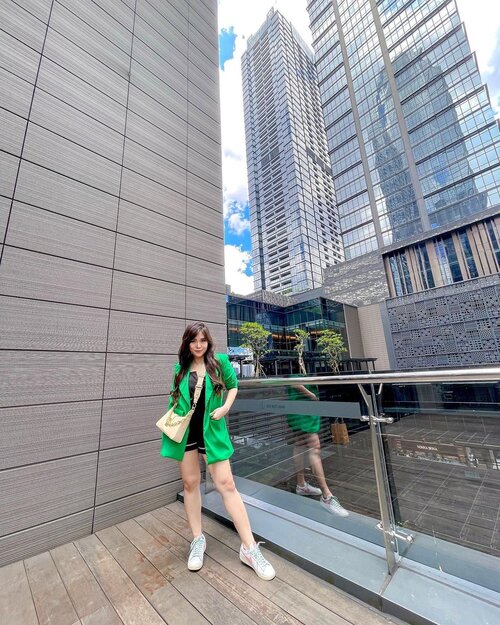 #Repost
from Clozette Ambassador @chelsheaflo. Really into Kelly green these days - walaupun org" yang lagi jalan bareng aku biasanya malu karena outfitnya terlalu ngejreng 😂.
What about you? Do prefer vibrant or neutral colors?
Btw, do you notice the IG layout has changed? 😋
#clozetteid
#kellygreen
#outfitideas
+ View more details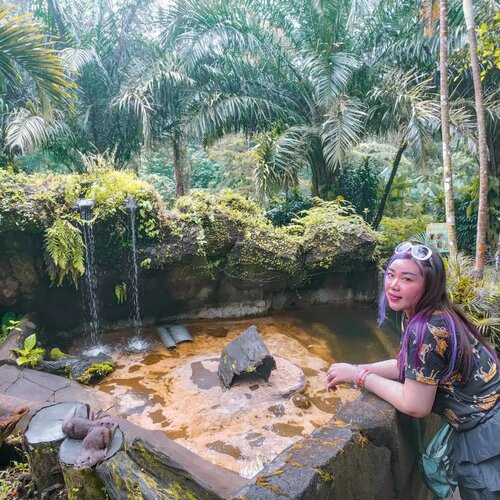 + View more details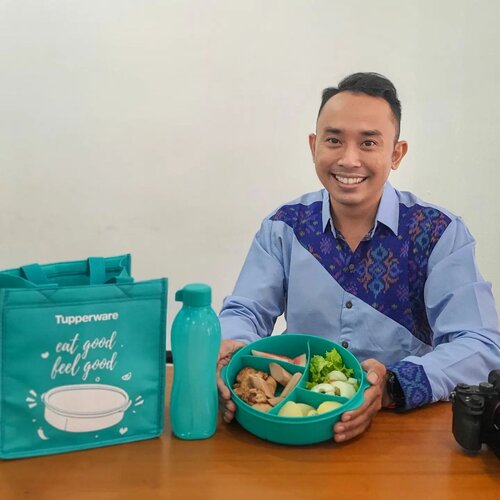 Selain Olahraga teratur aku juga concern sama Meal Plan ku. Karena jujurly body goals itu bisa didapat tidak hanya dengan olahraga. Justru pola makan yang baik bergizi seimbang jd faktor yg paling besar nentuin sukses atau enggaknya kamu ngejer body goal. Kaya hari ini aku bawa bekal makan siang dengan menu weight gaining. Untungnya pake @tupperwareid fit to go dengan fitur 4 asymetric devidernya bikin ga bingung ngatur berapa banyak protein,karbo, sayur, dan buahnya. Plus dengan teknologi ketat udara dan cairan yang bergaransi seumur hidup, mastiin kualitas makanan kamu tetap terjaga. Menuku kali ini ada Ayam Bulgogi, Sosis Kukus, Kentang Rebus, Mix Salad with Thai Dressing, dan Semangka.Yuk awali tahun baru 2022 dengan 
#BeraniBerubah
#makansehat
sesuai porsi gizi seimbang dengan ikutan
#PakeTupperwareFTG
Challenge. Dapetin productnya lewat link di IG storyku ya, ada spesial diskon 15% loh dengan kode: beraniberubahpakefittogo

+ View more details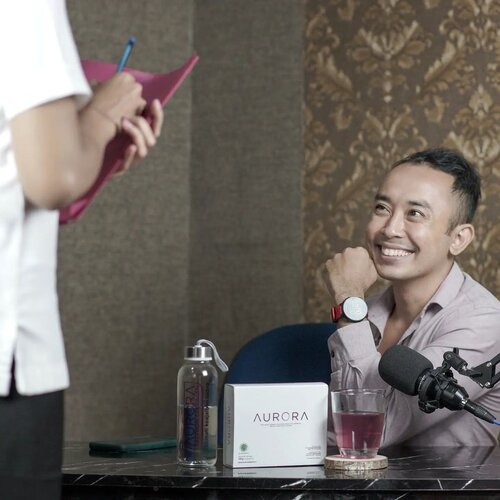 Sering syuting dibawah sinar lighting gonjreng kaya gini dan ruangan ber ac full bak kulkas bikin kulit jadi kering.Thank God dikenalin sama @auroracollagenofficial Aurora Saffron Collagen, Minuman Collagen Ber-Saffron pertama di dunia.Konsumsi pagi habis makan dan malam sebelum tidur. Bangunnya muka auto glowing 🤩🤩🤩Aurora Saffron Collagen punya kandungan super lengkap yaitu Kolagen Ikan Terhidrolisis 5000 mg, Saffron sebagai rempah termahal, Vitamin C, Delima, Inulin, Campuran Buah Beri, L-Glutatione, Stevia. Rasanya seger banget 🥰Nah selain rasanya nikmat, Aurora Saffron Collagen juga membawa segudang manfaat kesehatan 😍✅ Meningkatkan sistem imun tubuh✅ Melindungi sel tubuh dari kerusakan akibat radikal bebas✅ Meningkatkan kesehatan kulit secara alami✅ Menyamarkan garis halus dan keriputdan masih banyak lagi 🥳Dont worry guys Aurora Saffron Collagen ini sudah sertifikasi BPOM dan HALAL MUI jadi aman untuk dikonsumsi.-Dapatkan Aurora Saffron Collagen melalui WA 0877-3328-7672 atau follow IG: @auroracollagenofficial
#SehatBerseriBersamaAurora
#SahabatAurora
#AuroraSaffronCollagen
#VajraChoices
#Vajratips
#Healthylifestyle
#Healtyskin

+ View more details

loading ...
Back To Top