loading...
Search
135 RESULTS FOR ILOVESKINCARE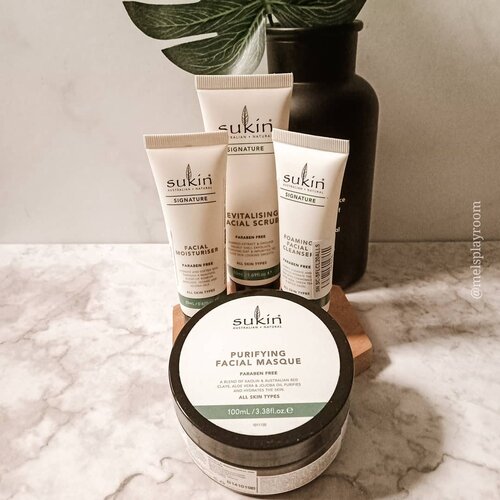 + View more details

+ View more details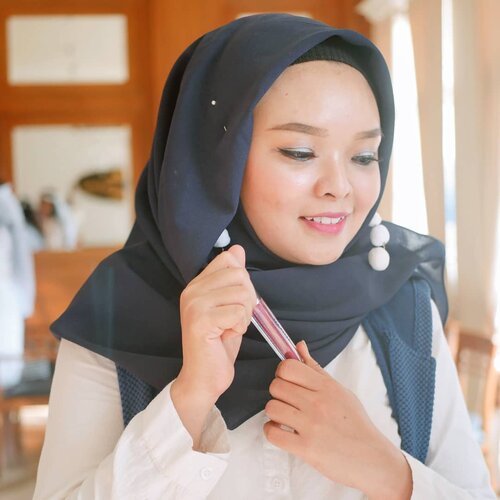 + View more details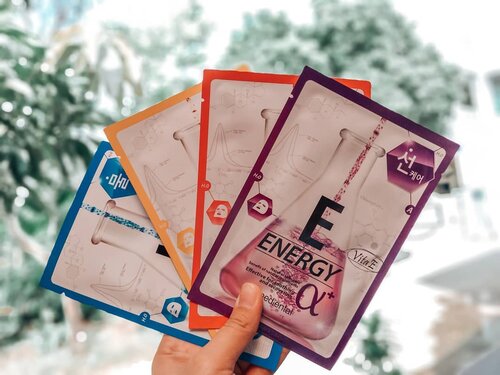 MEDIENTAL ALPHA MASK
.
.
Ngubek2 sheetmask, ternyata aku masih punya sheet mask koleksi dari Mediental Alpha Mask ini. Beli sheetmask ini karena variannya macem2, variannya ada 5, yaitu Vita A, Vita B, Vita C, Vita E dan Vita K. Lucu aja varian sheetmasknya ada kandungan vitaminnya. Dan fungsi dari sheetmask ini adalah memberikan energi pada kulit kita.
Mediental itu kepanjangan dari Medical Oriental. Salah satu produk keluarannya adalah Medical Alpha Mask. Waktu pertama kali lihat namanya, jujur aku agak susah membacanya.
Kandungannya aura-alpha complex, arbutin, extract pearl, sodium ascorbyl phospate.
Bagian belakang packaging sih tulisannya bahasa Korea semua, karena memang dikembangkan di Korea.
Lembar sheetmasknya menurutku mayan tebal, jadi gak gampang robek. Trus ada pattern DNA nya gitu si lembar sheetmasknya, lucu deh 😊 kayaknya dari packaging luar aja udah menggambarkan sih 😊
Bagian lubang mata, hidung and bibir ini pas buat wajah aku.
Untuk wanginya ada yang blg ada wangi2 kimia gitu, tapi aku sih gak masalah sama wanginya.
Essencenya cukuplah buat semuka, aku gak suka yang berlebih2 😊
Aku belinya udah lumayan lama di @aeonstorejgc waktu ada promo.
Kalian udah ada yang nyoba pakai sheetmask ini? 😊
.
.
#skincareobsessed
#bodycare
#ClozetteID
#photooftheday
#iloveskincare
#selfcare
#skincareobsessed
#hijabstyle
#beautyproducts
#dewyskin
#makeupjunkie
#instabeauty
#healthyskin
#wakeupandmakeup
#beautystuff
#glow
#beautytips
#beauty
#Sheetmask
#medientalmask
#mediental
+ View more details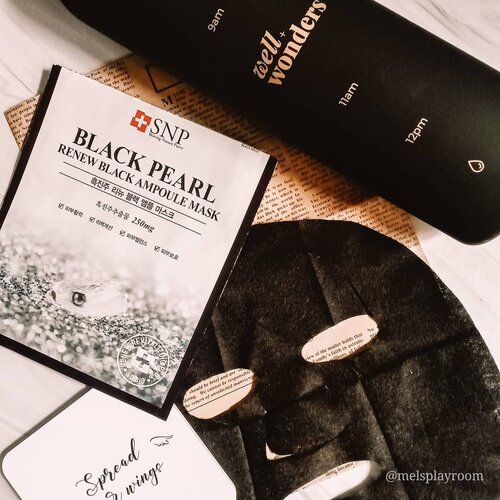 + View more details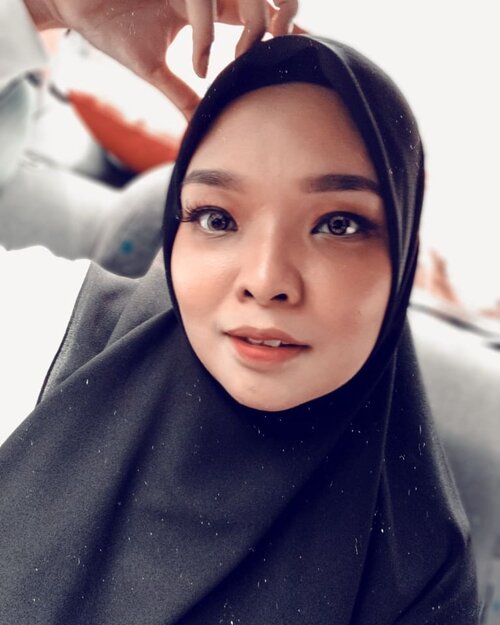 UBAN?
Baru 3 minggu lalu aku bilang ke suami, "Astagaa, rambut kamu kok udah ubanan sih?" Seketika aku jadi merasa kasihan, kasihan ternyata suami aku udah tua ya😢 trus aku mikir, ini pasti gara2 suami gak merawat rambutnya deh. Yeaa suami sama aku kan mudaan dia. Kalo dia tua, ya berarti tuaan akulah 😝
Dan baru 3 hari kemarin aku ngaca, dan ternyata aku juga menemukan uban di rambutku. Cuma beberapa helai sih. Aku pikir cuma hanya highlight kena lampu aja. Tapi ternyata beneran ada uban. Seketika aku shocked 😮 aku masih belum siap mental ternyata ya ternyata siap gak siap harus menghadapi ini. Ternyata aku udah tua ya 😝
Karena target atau anggapan aku, bisa aja aku beruban itu usia 50 tahunan, ternyata gak bisa aku kendalikan juga ya 😁 ya tapi setidaknya rambut aku masih sehat di usia 20 tahun, 30 tahun. Yang jadi warning itu kalau ubanan di usia 20 tahun. Harus segera dicari sebab dan solusinya apa. Tapi kan usia aku and suami udah banyak ya, jadi yaaa setidaknya terima kenyataan dulu deh 😁
Dan langsung deh aku browsing2, apa sebenernya penyebab dari rambut uban itu?
1. Genetik
2. Kondisi kesehatan tertentu
3. Polusi udara
4. Terlalu stres
5. Asap rokok
6. Perubahan hormon
Sepertinya dari sebab2 diatas, yg paling memungkinkan hanyalah stres. Jadi sebisa mungkin hindari yg namanya stres. Stres itu ternyata bahaya bgt ya, baik kesehatan jiwa, raga, pikiran, kulit dan juga rambut.
Yah setidaknya karena aku berhijab sekarang, yang tau cuma suami aja 🤗
Tua itu pasti, dewasa itu pilihan ☺️ Happy Saturday ❤️ .
#motd
#CatatanOline
#Makeupaddict
#makeupoftheday
💄
#likeforlike
#beauty
#ClozetteID
#Bloggerperempuan
#instabeauty
#healthyskin
#iloveskincare
#makeupjunkie
#beautytips
#hairstyles
#hijabersindonesia
#hijaboftheday
+ View more details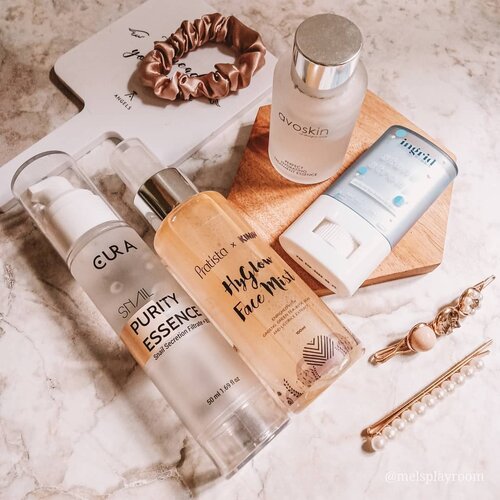 + View more details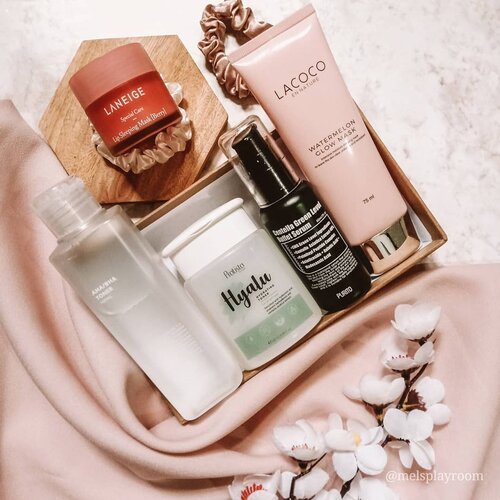 + View more details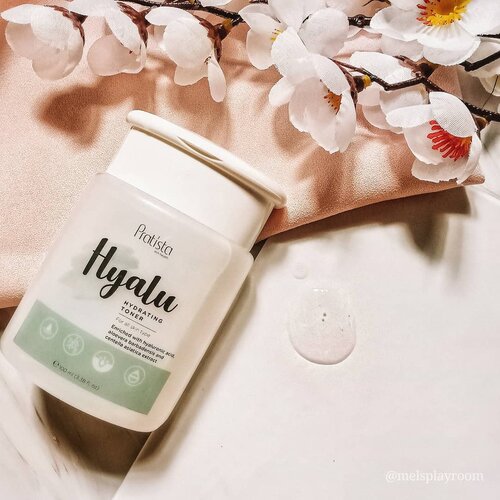 + View more details

loading ...
Back To Top