loading...
Search
44 RESULTS FOR INDIGO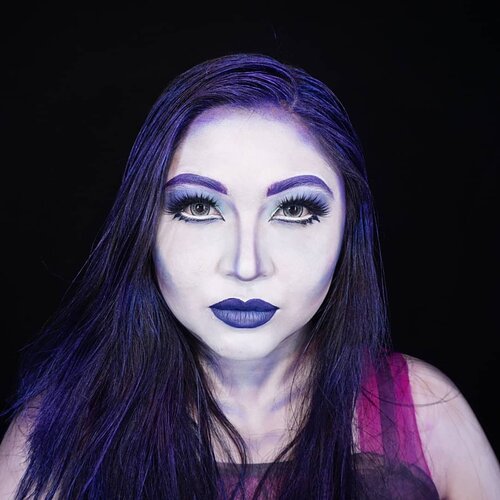 + View more details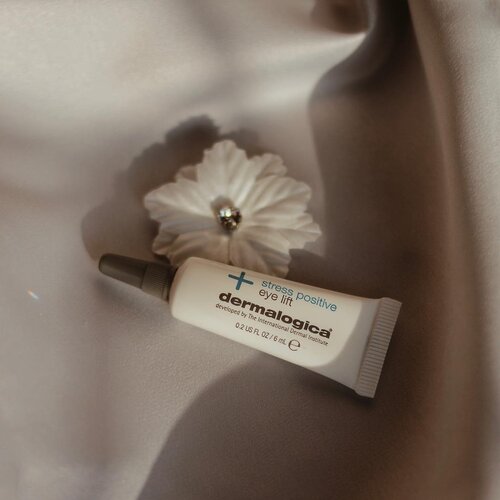 Meet the new @dermalogica_indonesia
#positiveeyelift
👁 This claimed as high-performance eye treatment, nourished with wild indigo seed extract, fermented yeast, and sea water extract and artic algae - to reduce visible signs of stress, minimize the appearance of puffiness and dark circles. I'm really excited to try this! Stay tune for the updated review on my blog!
#skinbarparty
#dermalogicaindonesiai

+ View more details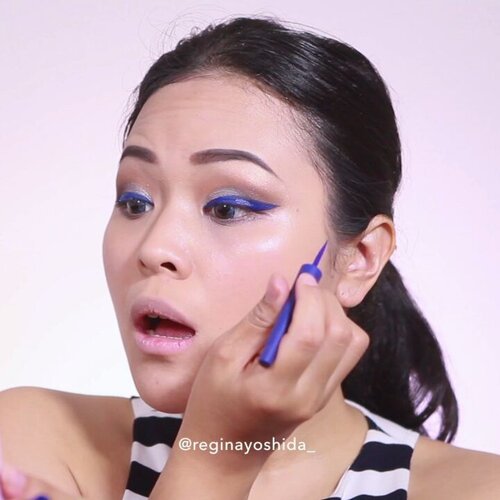 + View more details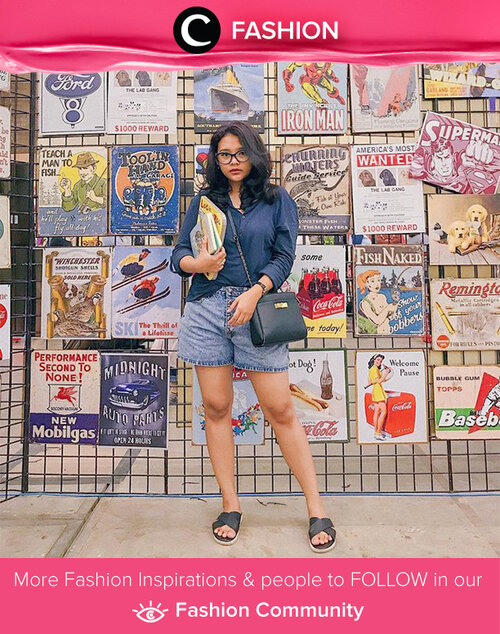 You can style your washed or indigo colored jean shorts with blue shirt and finish the look by adding casual slingbacks. Simak Fashion Update ala clozetters lainnya hari ini di Fashion Community. Image shared by Clozette Ambassador: @ririeprams. Yuk, share outfit favorit kamu bersama Clozette.

+ View more details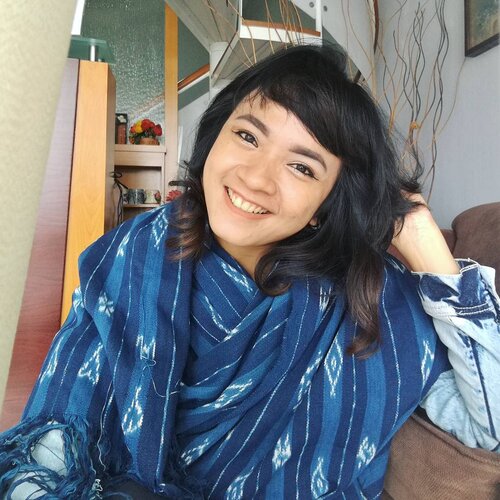 Tampak depan... Tampak samping banget...
Tampak samping sedikit...
Semua .. beda muka... .
.
.
Jangan tanya kenapa yah gaes 😳 enggak tahu kenapa.. .
.
.
Foto diambil sesudah potong rambut.. Sebelum datang ke festival Reba di Taman Mini... Terima kasih sudah banyak yang menanyakan kain tenun indigo deep blue sea ini.. 💙 tunggu kejutannya bulan depan yah 💙
#LiveInManumanu
#designerlife
#clozetteid
#lifestyle
#indigodeepbluesea

+ View more details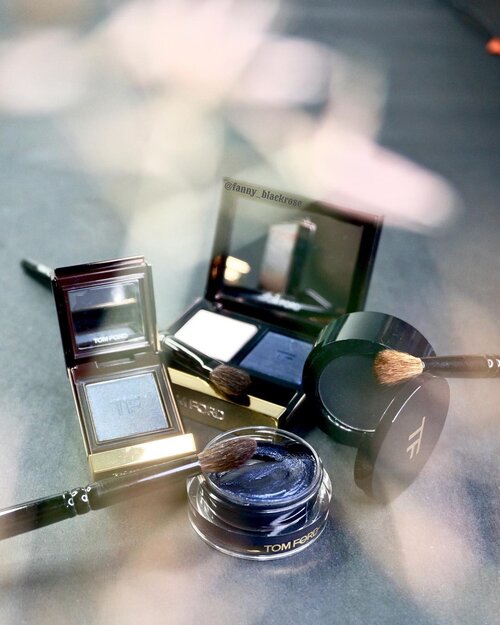 + View more details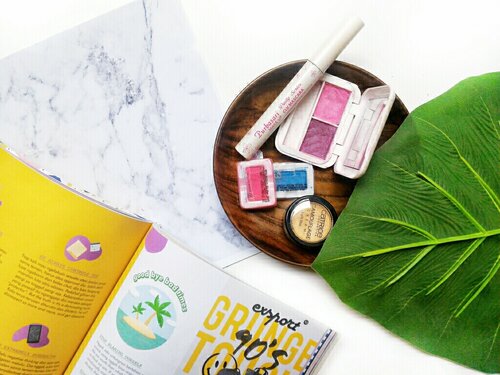 Udah tau kan calau Color of The Year versi The Pantone itu Ultra Violet?
.
Entah sejak kapan warna itu punya turunan banyak banget. Bukan cuma sekedar merah, kuning, hitam, biru. Sekarang ada biru indigo, hijau toska, dusty pink, magenta, terracota, dan rupa-rupa lainnya. 😄 aku sendiri sih masih amatir banget kalo suruh ngidentifikasi warna.
.
.
Biar makin seru, ini kita mainan warna ultra violet nih pake produk-produk ini. Awalnya mau bikin warna ungu hasil dari mixing warna merah dan biru. Kalo berdasarkan eksperimenku, buat dapetin warna kayak ultra violet ini kudu dominan campuran birunya 💙
.
.
Walaupun akhirnya pake warna ungu yang udah ada aja, soalnya agak tricky pake warna ungu hasil mixing warna di atas tadi. Kalo nggak hati-hati hasilnya kek di tonjok. Hmmm. 😿😹
.
.
Pokoknya mah cerita komplitnya cusss cek di blog yak, link ada di bio 🙌🙌
.
.
#Beautiesquad
#BSJanCollab
#BSCollab
#ColorOfTheYear2018
#UltraViolet
#BSUltraViolet
+ View more details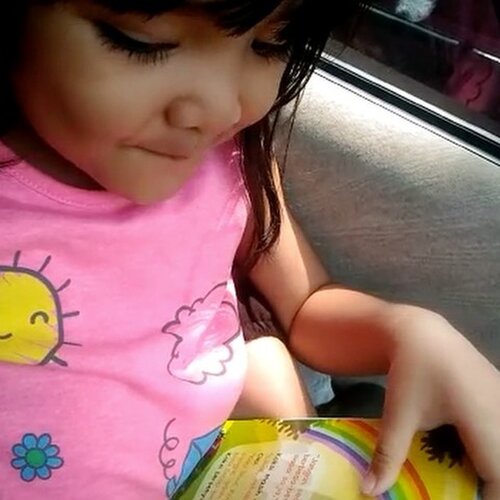 + View more details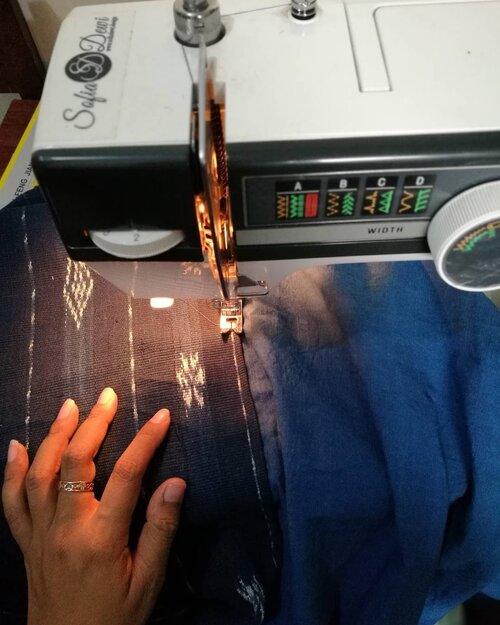 Do It Yourself, Sofia..
.
.
.
Sejak debut.. anaknya lebih seneng membuat prototype dengan tangan sendiri, diusahakan sebisa mungkin.. dibuat sendiri dulu.. karena ibaratnya my baby, yang pertama dibuat musti dikasih perhatian ekstra.. prinsip saya rada kolot 😂, kalau saya aja gak bisa paham dengan cara buat dan bagaimana itu tercipta, gimana saya bisa minta tolong orang lain untuk membuatnya..? 🤔
.
.
.
Ada bagusnya sih.. terjun langsung itu justru bisa bikin saya paham sesulit apa, selama apa, seberat apa.. kalo kebanyakan plan dan teori yang ada malah... Twew wew.. (sebenernya .. anaknya gampang penasaran kalo belom titik.. jadi.. mending.. hajar aja 😂😂) kalo gagal ... Yaudah 😂😂 so what? .
.
.
Happy banget akhirnya kain tenun indigo ini sampai juga di tangan 😍 dengan warna yang maksimal cantiknya .. deep blue sea! kain ini buatan tangan dengan alat tenun tradisional lho.. dibuat oleh mama-mama di Ngada 💙 pewarnanya pun pewarna alam (ya la.. daritadi indigo kan disebut mulu 😂 di Ngada .. indigo disebut nila)
.
.
Meski saat ini cuaca di Ngada tidak memungkinkan untuk menghasilkan indigo yang berkualitas baik, tapi alhamdulillaah, masih selamat untuk selembar kain dan 3 lembar shawl 💙💙 (indigo/nila hanya tumbuh baik saat cuaca panas. Saat ini di Ngada sedang dingin dan kering hingga awal tahun) .. .
.
.
Malam jumat kamu ngapain? Saya.. prototyping 😂😂 .
.
.
Mau bantuin? 😋😉
#clozetteid
#lifestyle
#IndonesianFabric
#sofiadewico
#sofiadewifashiondiary
#fashion
#fashionid
#blue
#manumanu
.
.
.
Day 6

+ View more details

loading ...
Back To Top