loading...
Search
3,626 RESULTS FOR INDONESIAN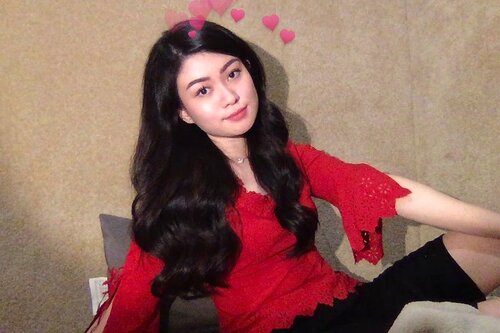 + View more details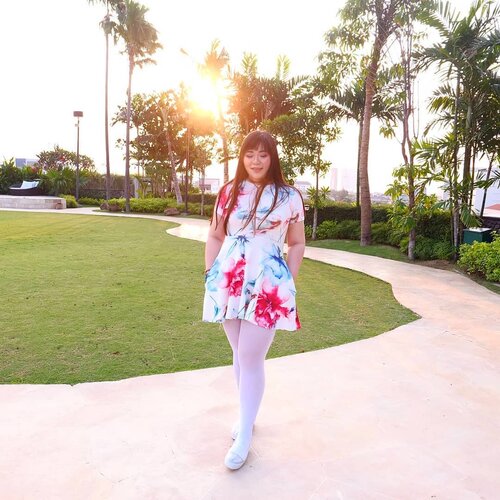 Taking a break from close up, indoor, quarantine posts with posting a set of throwback OOTD (throw way back when i still sport a full front bangs 🤣, it's been a long while) i never posted while sharing my musings about some deeper issues.
Sharing this picture reminds me how uncomfortable i was that day, i carry my weight around my arms and thighs (and face) the most, while i can tell you i have a flat tummy, i sometimes joke about how my arms are not for public consumption because i i find them hideous. Do i hate my body? I truly don't. After many many years of struggling, i have finally accepted my body, but that doesn't mean i have no inscecurities about them. Ofc i do. I would still wear this dress but in the future, for my own comfort, i will pair it with something that covers my arms. Not because i am ashamed of them though, but because i want and deserve to feel good and comfortable.
This is something that most people fail to understand, body acceptance and body positivity is not a movement to glorify obesity (and anorexia), it is a movement to celebrate and accept being able to love yourself regardless of your shape and weight.
It's also a bit sad how people (especially Indonesian 🤣, i guess it is the same for some Asian countries) are also so ready to remind us how flawed we are (i will be sharing some stories that i wasn't ready to share before but i think i am now) and how it's supposed to be okay to make fun/comment on other people's bodies - and when the person's offended, then he/she is petty/unreasonable/cannot take joke. That is effed up.
If any of you managed to read my whole caption, feel free to share with me your own insecurities and if you find me raising such issues to be interesting?
#ootd
#ootdid
#mybodymyrules
#sbybeautyblogger
#bblogger
#bbloggerid
#influencer
#influencerindonesia
#surabayainfluencer
#beautyinfluencer
#beautybloggerid
#beautybloggerindonesia
#bloggerceria
#beautynesiamember
#influencersurabaya
#indonesianblogger
#indonesianbeautyblogger
#surabayablogger
#surabayabeautyblogger
#bloggerperempuan
#clozetteid
#girl
#asian
#notasize0
#personalstyle
#surabaya
#effyourbeautystandards
#celebrateyourself
+ View more details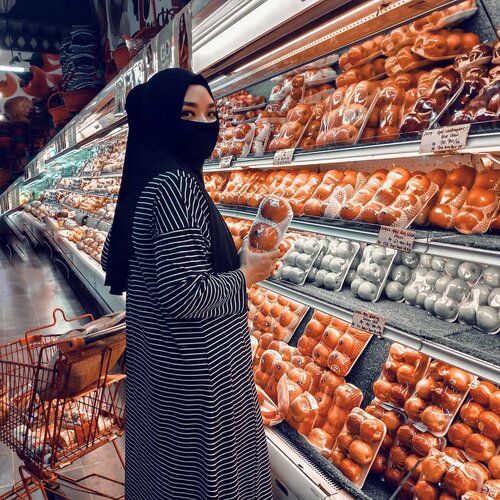 DI RUMAH AJA? MAKAN TERUS 🍕🍟🧀🥞🌭🍔🍖
.
.
Halo everyone! 🙋
Siapa yang
#dirumahaja
selalu makan melulu? Ayo jangan malu2 ngacung! 🙋😁 Sini aku temenin. Apalagi libur lebaran, sekitar rumah toko and warung pada belum buka, jadilah aku berburu cemilan di toko buah dan oleh2. Maklum, di rumah aja jadi makin produktif, produktif ngapain? Produktif makan and masak terus 😁 bebikinan aja terus setiap hari. Baik dari makanan utama sampai cemilan, aku bikin sendiri semuanya. Sampai2 mau bikin martabak saking aku isengnya di rumah 😁
Di rumah aja paling enak makan cemilan bareng keluarga di rumah. Yang paling seru and challenge itu, makannya rebutan 😁 seringnya ini Narend ini, aku beli buat aku sendiri, dia aku tawarin gak mau, tiba2 saat aku buka, dia mau, alhasil kita rebutan deh.
Eh gak cuma Narend, Rissa juga mau 😒 emaknya cuma kebagian sisanya doang.
Ya disinilah seninya punya anak 2 😁
Kalau sebelum pandemi anak2 gak aku bolehin makan snack2an, kali ini bolehlah aku belikan dia cemilan, sebagai hiburan dia gak pernah keluar rumah sama sekali, kasihan. Jadi gak apa2lah makan snack2an, yang penting tetap
#DiRumahAja.
Kalian juga sering pada beli cemilan juga gak sih? Beli cemilan apa aja kalian? 😁
#ClozetteID
#lebaran2020
#mommy
#mommylyfe
#shopping
#ootdhijabindo
#ootshijabers
#hijabindonesia
#IndonesianFashionHijab
+ View more details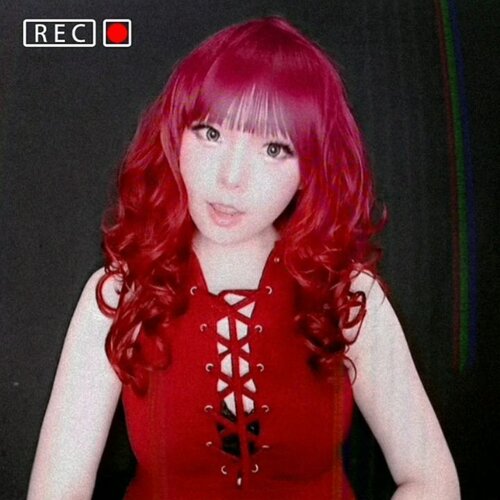 + View more details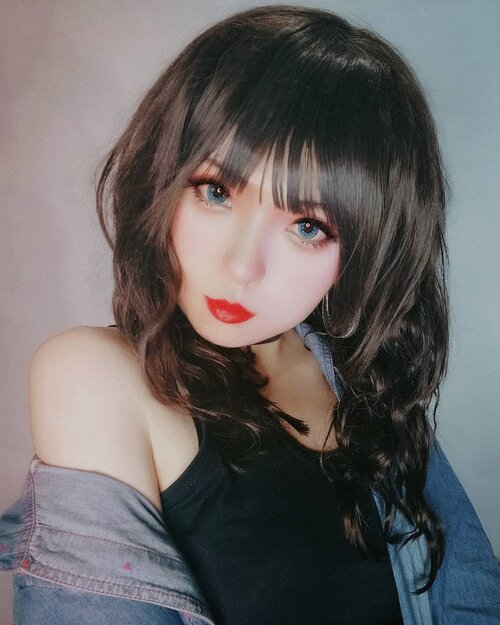 As the summer come, instead of slowly feeling better, I felt worse. The humidity was oppressive and made me short of breath. Omg why this summer have to be sooo excessively hot and humid 💔 i felt so gloomy during summer and i familiar with seasonal affective disorder - a type of depression that is related to the seasons. And for me, summer in Indonesia is the worst timing ever, because there is no fresh air and the humidity is so * #
[email protected]
&"* I take a shower many times and wash my face 5-8times per day 💔.My eczema became worst in the summer. And there is no medicine for me to get away from this curse forever. They called me a vampire. I love night more than a day. I love moon more than a sun. Summer often make me feel dizzy and migrain keep on haunting me all the day. Oh Neptune! I want to be a mermaid and swimming in the sea! ...
#summer
#summervibes
#JapaneseBeauty
#oshare
#makeup
#kawaii
#kawaiigirl
#beauty
#style
#girls
#fashion
#harajukugirl
#harajuku
#japan
#モデル  #メイク  #ヘアアレンジ #オシャレ  #メイク #ファッション #ガール #かわいい
#cute
#beautiful
#IndonesianBlogger
#BeautyBlogger
#可愛い #かわいい
#ClozetteID
+ View more details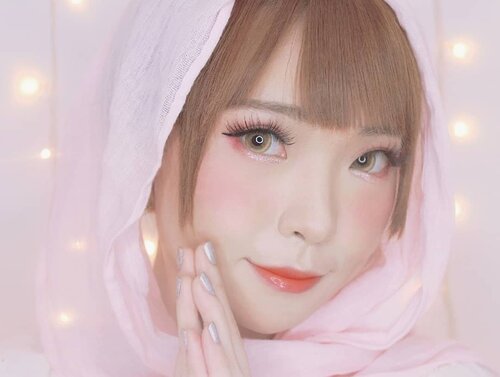 + View more details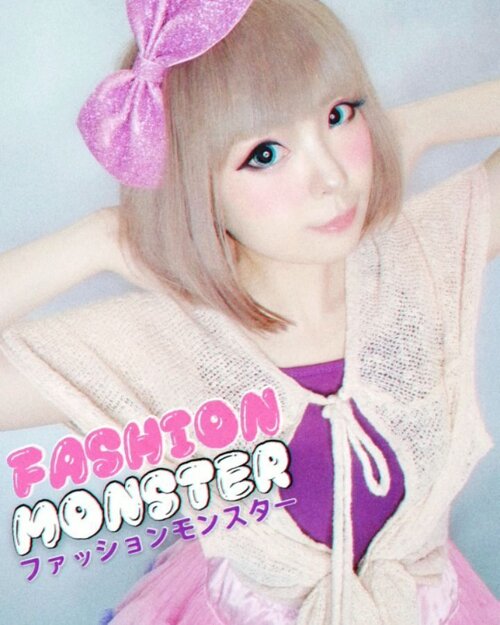 Kyary Pamyu Pamyu dengan kearifan lokal dan campuran rempah-rempah Jawa..👉Yuki sejak kapan begini?Sukanya sama doi udah lama, terus berlanjut Since i met her in person, di Tokyo, last 2015 dan berkesempatan moto doi langsung pake kamera DSLR Yuki ❤ kapan2 potonya Yuki aplot ya. I was sooo happy to met her in person, really. She was so cute, and weird as always. But that's makes me love her more. I miss her! 😳 Yuki suka banget sama kisahnya Kyary yg ditentang mamanya buat jalani passionya di fashion. Dia seorang blogger, dan sering bgt harus ganti baju yg ssuai sm stylenya di toilet umum krn kalo ganti dirumah bakalan dimarain maminya. Akhirnya dia trs usahain passionya dan the universe heard her wish. Dia diketemuin sama yg jd produsernya skr, Yasutaka Nakata. Dia ngajarin Yuki banyak hal ttg ga boleh nyerahin mimpi gitu aja. Love you Kyary :( i wish i'll meet you again someday when i'm back to Tokyo. Fixed Yuki nulis sambil nangis skrg..👉Um, i mean, sejak kapan nari2 gajelas gini?Oooo, daridulu Yuki suka nari kok, makanya suka bgt sama kaca guwedee. Tp narinya pas sendirian aja. Malu bgt lah kalo diliat orang. Trs kan ceritanya kemarenan kudu bikin TikTok krn di SOW-nya tuh brand2 pada minta Yuki bikin TikTok gitu kan. Dan pas bgt sering liat kembaran Yuki yg beda negara ini posting videonya lagi nge-TikTok (et dah pede bener lu imut juga kaga Yuki😒).👉TUMBEN kok pake pink?Err, gimana ya... Walaupun Yuki lebih sering tampil ngerock & style yg classy/mature, but deep inside i'm still a GIRL ya 🙃 jadi ya, auto suka sama yg pink2 blink2. Jarang ya liat Yuki pake pink apalagi renda2 gt, terus act cute. Jangan mual ya 😬.👉Bikin ginian lagi?Insyaolo kalo dirasa cocok 😌 ini hal baru buat Yuki. Jadi ya belom kebiasa aja dan berasa ga pede bgt..👉Kok ga tag Kyary? Ga, paling ketumpuk. Kalopun pas hoki diliat doi, malu maksimal gue 🙃 ...
#JapaneseBeauty
#oshare
#makeup
#kawaii
#kawaiigirl
#beauty
#style
#girls
#fashion
#harajukugirl
#harajuku
#japan
#モデル  #メイク  #ヘアアレンジ #オシャレ  #メイク #ファッション #ガール #かわいい
#cute
#beautiful
#IndonesianBlogger
#BeautyBlogger
#可愛い #かわいい
#ClozetteID
#tiktokindonesia
#TikTokJapan
#KyaryPamyuPamyu
#tiktokindo
#きゃりーぱみゅぱみゅ
+ View more details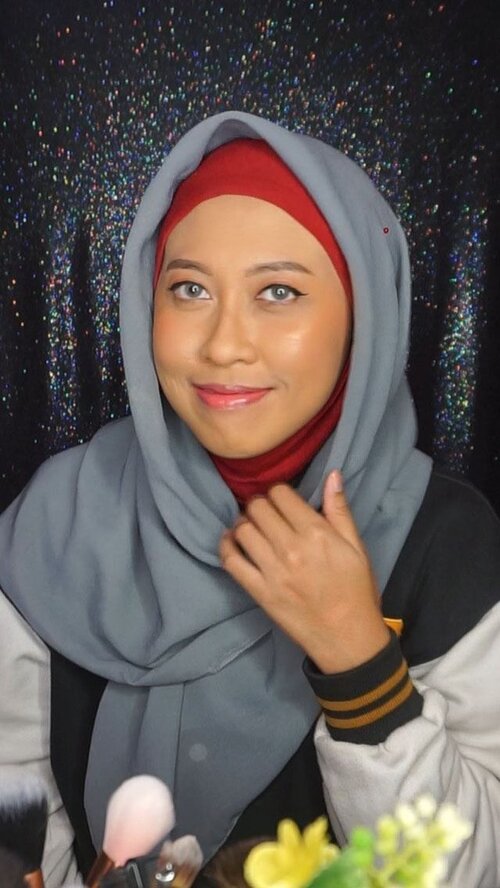 + View more details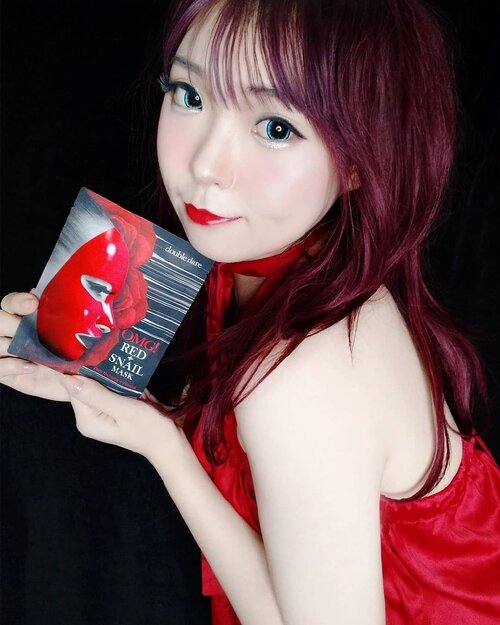 ❤ RED & BLACK DETECTED 🖤.This is the most unique mask that i ever find. The packaging just captivated my heart. Red & black is my true colour, i often colour my hair half red & black too ❤🖤 my fashion style never too far from these pretty combination..How about the performance?🖤 Red + snail formula for skin redness, sensitive skin, unpredictable skin condition & oil sebum trouble.❤ Restore sensitive skin to normal from external stimulus. One step solution for skin recovery. Giving ful of moisture and nutrition.🖤 Red Medicine Mask for Hydration - Skin Tranquilizer for skin stress - Real red mask for sensitive skin - Red energy care for skin recovery.❤ One-Step solution with 8 Red ingredients to improve and help skin with hydration and red nutrition for tightening (Hydration, Sebum Control, Soothing, Nutriment, Nourishing, Tightening).🖤 Sticky red sheet but softly absorbs the snail secretion. A perfect coordination with snail secretion serum, containts full of nutrition serum in every sheet, high enriched formula with perfect absorption..Omg! Red Snail Mask [5ea] for deep hydrating + firming just perfect to keep my skin healthy. Support my skin to be in the best condition. .Try this mask and get a special discount from me! Save IDR 44.000 (Rp 332.000 👉 Rp 288.000) Using AIYUKI8's Exclusive Offers through :
hicharis.net/AIYUKI/

[email protected]

_official
@charis_celeb
#Charis
#CharisCeleb
#KoreanBeauty
#maskpack
#doubledare
#redsnailmask
#hicharis
#skincare
#BeautyBlogger
#BeautyVlogger
#clozetteid
#Makeup
#Blogger
#Cosmetics
#style
#Blog
#Beauty
#girls
#kawaii
#IndonesianBeautyBlogger
#Healthyskin
+ View more details

loading ...
Back To Top