loading...
Search
26 RESULTS FOR INSTABOOK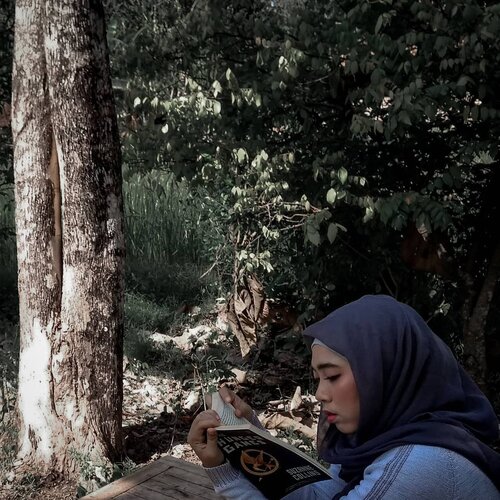 Kenapa tidak bisa anteng saja? Ya karena memang ada kebutuhan. Entah itu kebutuhan yang memang dibutuhkan atau yang hanya ingin saja. ⠀⠀⠀Bagaimana kabar kamu sekalian? Masih aktif? Masih segar bugar dan sehat? Alhamdulillah. ⠀⠀⠀Dari semalam, Ponorogo bagian Utara ini sedang hujan sampai pagi tadi. Tapi, siang ini sudah mulai panas sampai nylekit di kulit. ⠀⠀Jangan lupa pakai sunscreen! Stay glow! Jangan sampai dehidrasi! ⠀⠀
#clozetteid
⠀
#ponorogo
⠀
#instabook
⠀
#bookgram
⠀
#selfpotrait

+ View more details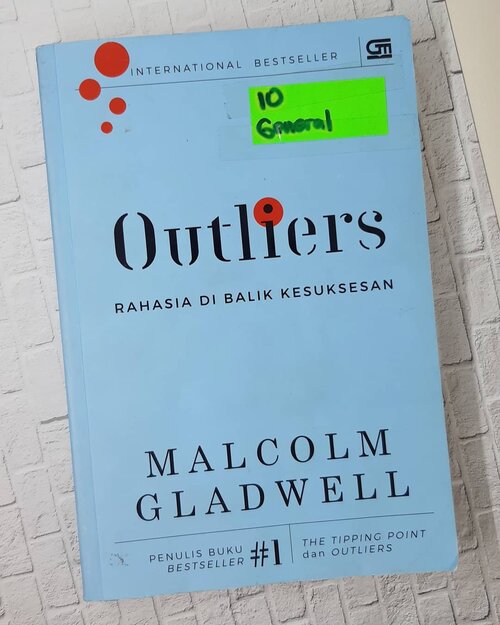 + View more details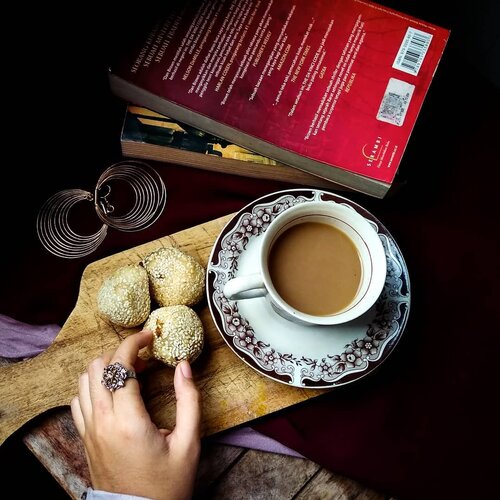 Hai, selamat pagi! ⠀⠀Rencananya pagi ini tuh pengen bikin video makeup lagi dan filming buat youtube. Tapi karena hawanya terasa pengap, jadinya menemukan alasan untuk menjadi pemalas lagi 😚⠀⠀Beberapa fotoku gak pernah jauh dari buku, kayu, cangkir jaman dulu dan cincin yang dipaksa muat di jari telunjuk. ⠀⠀Kopi kali ini, tetap, kopi sachetan. Kadang kopi tubruk biasa lalu aku campur kental manis. Kadang aku tambahi serbuk coklat di atasnya. ⠀⠀Ah, jadi kangen dengan teh. Mungkin besok aku akan membuat secangkir teh. Bisa jadi aku akan foto juga, tetapi snack pendampingnya bukan onde-onde. ⠀⠀Percayalah, onde-onde bukan suatu snack yang tepat untuk sarapan. Karena makan 1, teman yang lain pengen ikutan.⠀⠀⠀
#goodmorning
⠀
#clozetteid
⠀
#coffee
⠀
#morningcoffee
⠀
#instabook
⠀
#beautyundermynose
⠀
#flatlaystyle
⠀
#indonesiansnacks
#moodygrams
#myeverydaymagic
#livemoremagic

+ View more details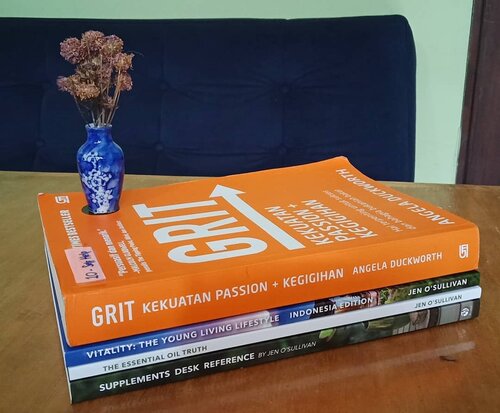 + View more details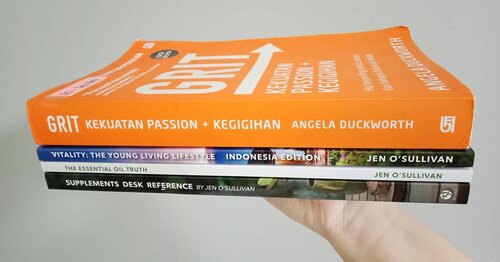 + View more details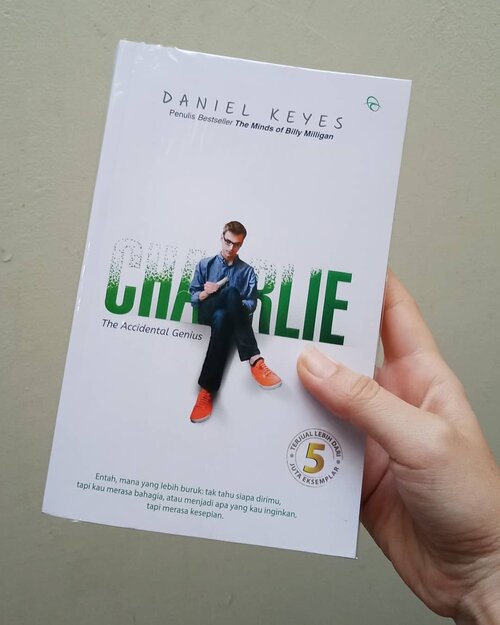 + View more details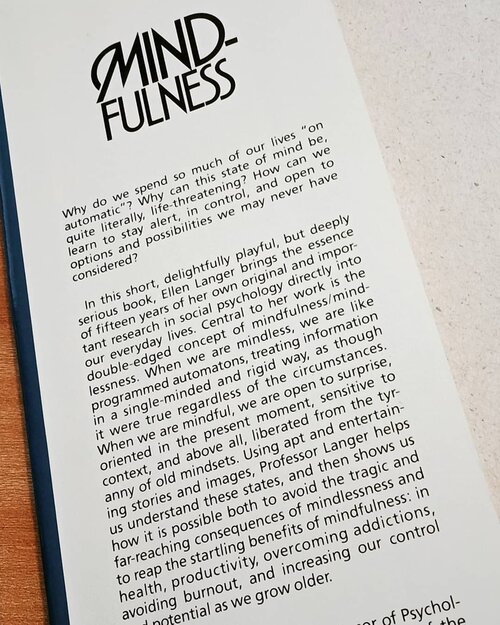 Tren "mindfulness" lagi heits beberapa tahun belakangan. Padahal, ada seorang profesor bernama Ellen Langer yang menulis buku berjudul "Mindfulness" yang diterbitkan Januari 1989.Buku ini baru saja saya pinjam dari korporasi tempat saya bekerja dan saya diberikan waktu 3 bulan untuk menyelesaikan buku ini dan membagikan intisari buku ini kepada rekan kerja..What kind of 📓 that you are currently reading?...
#ClozetteID
#TransformationTuesday
#bookworm
#bookstagram
#instabook
#mindfulness
#currentlyreading
#onthetable
+ View more details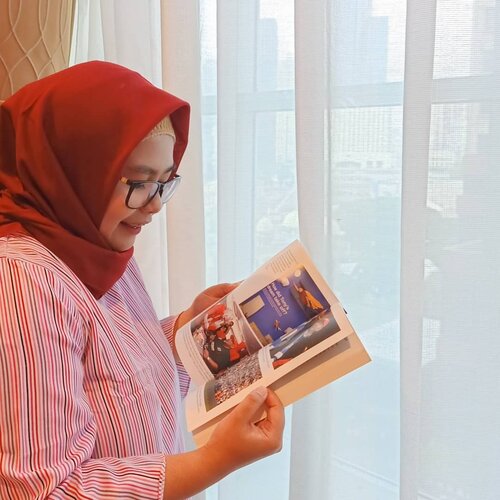 Grab your chance while you have it, because you'll never know what will happen~ .Other life tips I got today from @tonyfernandes (who got a great sense of humor) : .1. If you have kids or still a kid, do what you want to do. Dont let your parents force you to do something you don't want to do. You will be very lousy at it 😂😂2. Dont worry about failure. You don't want to be 55 and say I wish I did such and such. We often worry what our parents and friends are gonna say, so we fail to take risks. 3. Dont open your mouth if you think what you say will cause you damage 🤣🤣🤣 .Psst, the reason why Air Asia flies to Bandung is because Mr. Tony Fernandes apparently loves dangdut. He claims to be the Malaysian Dangdut King 😅
[email protected]
_bhsindonesia @kumparancom
#DareToDream
#airasia
#airasiaindonesia
#tonyfernandes
#clozetteid
#clozettedaily
#buku
#books
#booklaunch
#instabook
#momblogger
#lifestyleblogger

+ View more details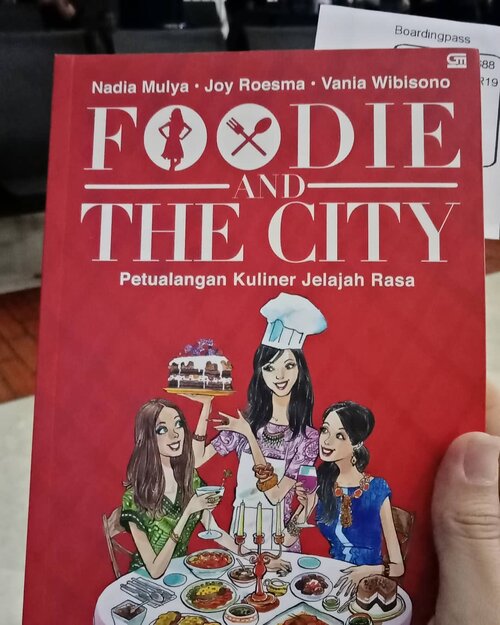 + View more details

loading ...
Back To Top