loading...
Search
1 RESULT FOR INSTAHAPPYFAMILY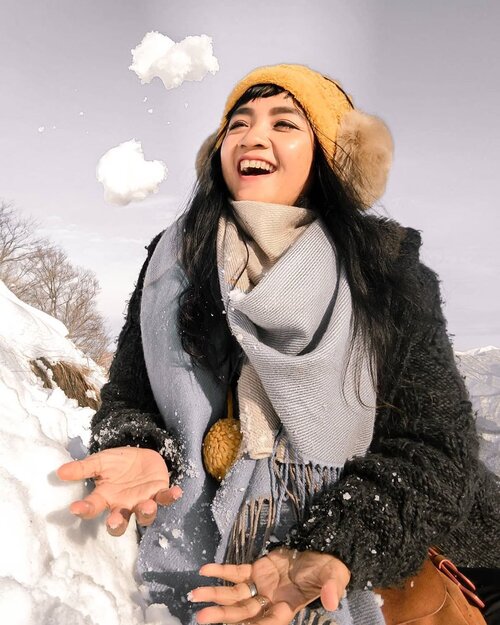 Playtime!
Hello weekend!!
Meski udah summer .. tapi tadi pagi virtual trip nya ke tempat dingin 😆😆
Mungkin pengaruh Jogja panas banget ya today jadi perlu pendinginan..
Sambil bikin bola salju (virtual Aja) ..
Ternyata Hari ini Aku Ada tambahan pemahaman .. bahwa kehidupan tidak cuma tentang perbedaan suku, agama Dan lainnya.. tapi Juga tentang : gue blogspot, elo WordPress! pahami gue donk
Dia blogspot..
Ai WordPress..
And so what?
It's a virtual community! Gak pernah jumpa it doesn't mean we're enemies, lho!
Kita semua teman Dan saling support Kan? 😏
For me..
As a new blogger (maklum baru start 2015 di WordPress, di Tumblr 2009) ..
Sopiah coba memberikan jalan sesimple mungkin untuk siapapun mengunjungi 'rumah virtual' Sopiah itu .. Dan meninggalkan jejak.
Feel free.. Even spams pun.pada masuk for sure😆 Gampang tinggal bikin setting dimoderasi Dan kalo Ada broken link ai klik-klik Dan hapus2 .. 🤗
(Diajarin sama mbak @alaikaabdullah , @vinasagita , @ernykurnia14 @ninnetaaa
Yang blogspotter ni, tetep Ada advice yang Bisa kupakai untuk upgrade diri)
Ribet ya kalo gak Bisa win-win 😆 tapi beda orang beda prinsip, for me, no big deal..
Perbedaan itu indah kok..
Seni berkomunitas .. EQ, empati, simpati, introspeksi, katarsis Dan lain2 ya musti di-adjust .. take it or leave it.
Kapok? Nope!
Just take or leave it.. saya pilih leave it 💙
Yasudah..
Aku balik main salju lagi deh biar adem.. kalem.. 📸
Mau ikutan?
Have a great weekend, teman2 .. 💙
#ClozetteID
#lifestyle
#justtravel
#galayuzawaskiresort
#wheninjapan
#girlsborntotravel
#playtime
#instahappyfamily
📸 Casio Exilim TR 60

+ View more details

loading ...
Back To Top