loading...
Search
139 RESULTS FOR INSTAPICT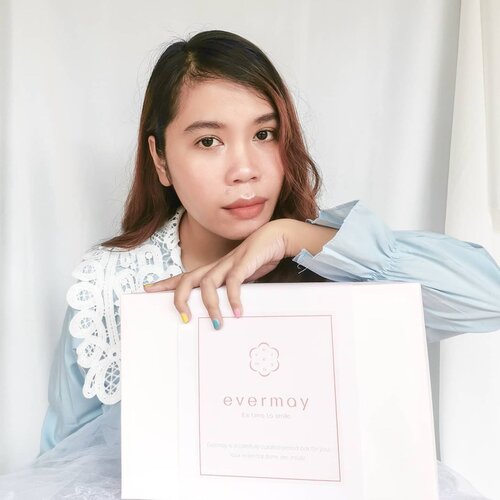 Evermay is a special period box filled with special care items for your period. So, I few weeks ago I got their first box, I'm super excited because this is something new for me, I haven't heard about this kind of box but it sounds really amazing!
The items housed in a beautiful pink-blush box, and yeah it smells pretty good, gave you a pleasant and comfortable feeling when you opened the box.
Here are the items inside the box :
💗 La Nature Signature Premium Organic Pads (26cm pack of 10)
💗 La Nature Signature Premium Organic Pads (24cm 2 packs of 3)
💗 La Nature Femine Tissue (pack of 6)
💗 Goodfeel Original Premium Organic Pads (42cm pack of 4)
💗 Goodfeel Premium Organic Pantyliner (pack of 28)
💗 Medi Heally Herbal Steam Patch (pack of 3)
💗 Talk to Her Kinesiology Tape (2 packs of 3)
💗 Tree Scented Air Flora Essential
💗 Lala Rose Day Natural Therapy Oil
💗 Lala Rose Inner Patch Solution
💗 Dr. Jart+ Vutal Hydra Solution
💗 Loyly Hydrogel Eye Patch
💗 Vitamin C Candies
💗 Cassia Seed Tea
Those products above are carefully curated to keep you comfortable during the period by only using pads made from premium organic materials, take care of your unpleasant smells during the period, care your cramps, and of course for your glowing skin.
All items in the box will be very useful for my next period. I have tasted the vit C candy, I love it!
Where to buy?
https://www.kmall24.com/shop/evermay/
Or check their website
www.evermay.co.kr
@evermay_global
#evermay
#periodbox
#evermaybox
#monthlybox
#kbeauty
#koreanproducts
#organicpads
#beauty
#beautycommunity
#beautyblogger
#beautyreview
#beautytips
#clozetteID
#instagood
#instapict
#instabeauty
+ View more details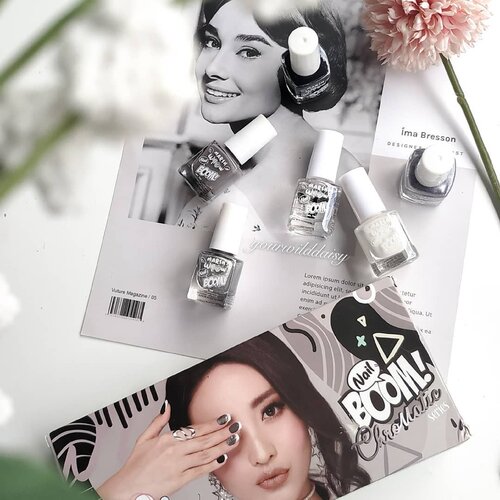 Hello everyone... happy weekend! I hope your week off to a great start 😘
.
Beberapa hari yang lalu aku membeli Marshwillow Nail Polish Chromatic series. Marshwillow ini brand kosmetik Natasha Wilona. Ada beberapa series yang warnanya cantik2, sempat bingung mau beli yang playful series or chromatic, but at the end beli yg chromatic. Bayanganku kulitku yang agak gelap ini bakal kelihatan kusam pake warna2 pastel 😂😂😂.
.
1 set Chromatic series ini berisi 6 warna yang diberi kode dengan angka, jadi tiap warnanya tidak memiliki nama, hanya kode saja.
.
🖤 41 : Warnanya putih dan coverage nya kurang bagus, ninggal jejak brush jadi harus pakai 2 lapis supaya hasilnya bagus dan halus. Glossy finish.
🖤 42 : Warna hitam pekat, cukup pake 1 lapis saja sudah cukup mengover kuku, finishnya glossy tapi lama kelamaan pudar kilaunya.
🖤 43 : Dark Grey, ini salah 1 fav ku! Warnanya bagus dan tidak membuat kulitku terlihat semakin kusam. Coverage nya bagus, aku hanya cukup memakai 1 lapis, hasilnya glossy dan halus.
🖤 44 : Warnanya transparent, bagus buat top coat.
🖤 45 : Silver dengan shimmering, bagus juga ini warnanya, di kulitku yang medium masih bisa memakainya.
🖤 46 : Fav ku nih! Warnanya abu2 dengan shimmering warna-warni, sekilas nampak mirip yg no 45 tapi aku lebih suka yg 46 jauh lebih cocok di warna kulitku.
.
Produk dikemas dalam botol bening berbahan kaca dengan tutup plastik warna putih. Ukurannya 7ml, lumayan banyak. Setelah membukanya jangan lupa untuk segera menutup dengan rapat, karena produk lumayan cepet kering, pastikan tidak ada cat yang nempel di leher botol karena ketika kalian menutupnya dan suatu saat mau memakainya lagi bakal susah dibuka.
.
Dengan harga yang sangat terjangkau sekitar Rp. 34.000 - Rp. 39.000 per set, menurutku kualitasnya lumayan oke. Bahkan kalau dibandingkan dengan cat kuku miniso yang harganya Rp.39.900 dapet 2 lebih mending ini. Cocok buat kalian yang suka gonta-ganti warna kuku.
.
.
#nail
#nailpolish
#nailart
#catkuku
#marshwillow
#chromatic
#gothic
#blacknail
#natashawilona
#catkukumurah
#black
#instapict
#photooftheday
#igdaily
#bestoftheday
#beauty
#beautyblogger
#clozetteID
#beautycommunity
#beautifulnail
+ View more details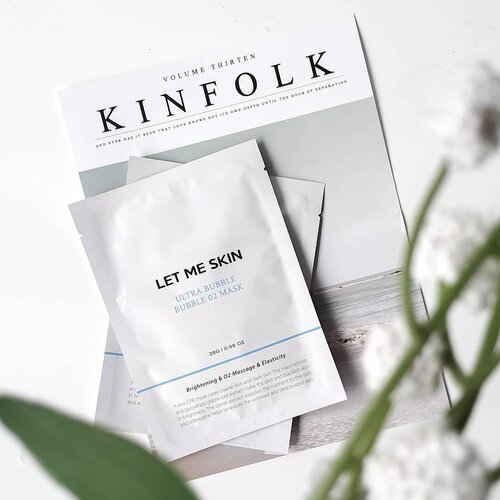 LET ME SKIN - Ultra Bubble Bubble 02 Mask
.
If you think this is a regular bubble mask, you are wrong! Bubble masks are usually formulated for deep cleansing, while these masks have dual functions as a brightening and anti-wrinkle.
.
Contains Niacinamide and glycyrrhiza glabra root extract as a brightening properties. The caviar extract supplies nutrients to the skin & adenosine as an anti-wrinkle.
.
When I opened the packaging, I was surprised, because the bubble mask I've tried has black sheets, while this mask has a white sheet. Surprising things kept coming when I unfolded the sheets, there were no nose and lip hole 😶 just a small slit. I think it's designed like that to avoid bubbles getting into the nose & mouth.
.
The essence is clear and rather thick, the smell is very soft with a refreshing flowery scent. The essence feels a bit greasy and sticky.
.
When I put the sheet on my face, soft bubbles started to arise. Luckily the bubbles didn't hurts my eyes and also not bitter so it's okay even though the sheet covers my lips. It has soothing sensation and I love it.
.
I thought the bubbles would arise to be very big, but 15 minutes later the bubbles started to disappear, and after 20 minutes it completely disappears.
.
How was the results? After I took the sheet, the remaining essence felt a little bit greasy but after fully absorbed it left a subtle impression on the skin and not sticky, I didn't see any brightening effect. The good news, my lips also became very smooth 😍.
.
Overall this is so unique, I feel like using face mask + lip mask at the same time 😂😂😂 you must try!
.
.
#letmeskin
#letmeskinmask
#kbeauty
#koreanbeauty
#kskincare
#koreanskincare
#koreanmask
#koreansheetmask
#bubblemask
#clozetteID
#beauty
#beautyblogger
#beautyreview
#beautycommunity
#skincare
#skincarereview
#skincarecommunity
#skincareroutine
#skincarediary
#skincarelover
#sheetmask
#sheetmaskreview
#mask
#maskreview
#sheetmasklover
#sheetmasksddict
#instapict
#photooftheday
#igdaily
#bestoftheday
+ View more details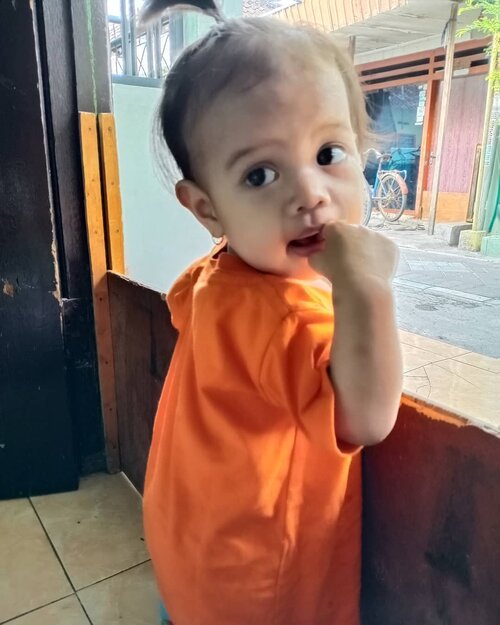 + View more details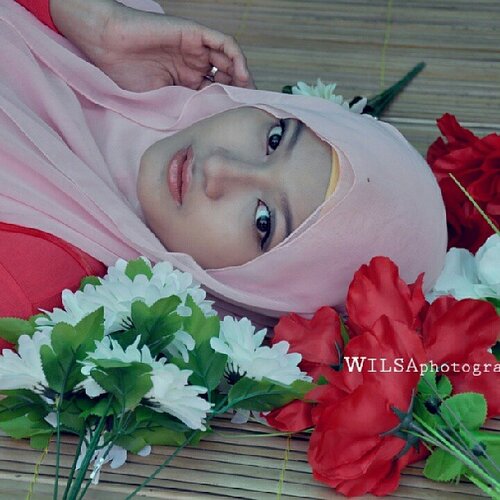 + View more details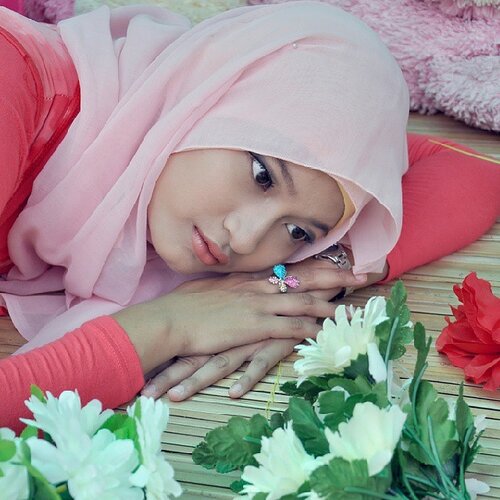 + View more details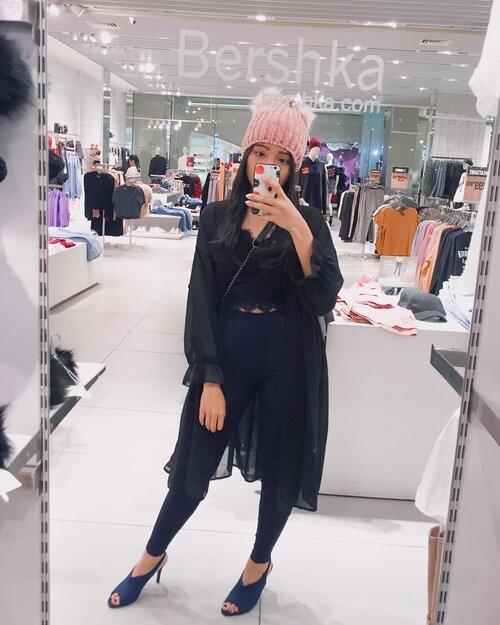 + View more details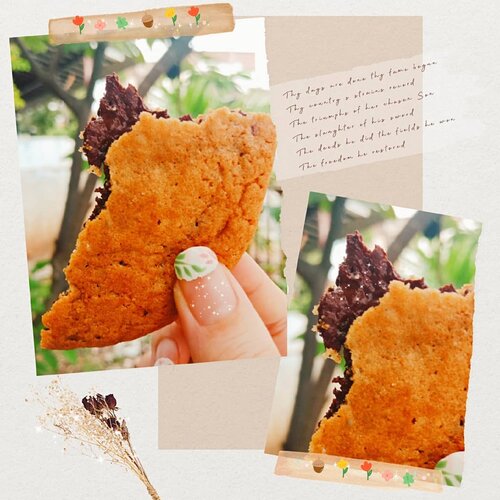 ~
#sehangatpiacookiesSWIPE
👉 for detail pict..so crunchy !so lumer !uhh, so yummy ! 🍪.thankyou ci @erlina.liang akhirnya dapet kesempatan jadi
#TeamGercep
yg bisa cobain @piacookies.sehangat pas PO batch 1 ❤ order di jam 15.59, tapi karena pas itu chat membludak, dg sabar ku menunggu hingga besoknya dpt konfirmasi tnggal pengiriman .sebenernya,
#sehangatpiacookies
ini udah nyampe 2 hari yg lalu dan udah ludes 2 pcs, cuma baru sempet motoin hari ini .mau tahu reviewnya?.
#MiniReviewbyAlinda.Pia
Cookies Sehangat adalah homemade cookies by @erlina.liang yg dapat dibeli dengan harga Rp 12.500,-/pcs nya (diameter 9cm) ❤ Harganya bersahabat bnget kan? Soal rasa gak perlu diragukan lagi, itulah alasanku baru sempat kasi review sekarang, sampai hari ini udah ludes 3 pcs
#sehangatpiacookies
dari 5 pcs yg aku beli di PO batch 1 kemarin .cookiesnya so crunchy di bagian luarnya, tapi lumer & melted untuk chocolate di dalamnya dengan catatan cookies dipanasin sesuai yang diinfokan di instagram nya @piacookies.sehangat 💋 sejauh ini sih belum mencapai lumer, tapi yg prtama sama yg ketiga ini lumayan lah ada lumer2nya di bagian tengah .- - -FYI, HARI INI @piacookies.sehangat akan open PO BATCH 2 at 10 am, guys! PO kali ini akan dibuka lwt WA dan Shopee, jangan sampai terlewat! Turn on your notification now! 👏💕 ..
#AForAlinda
#alindaaa29
#alinda
#alindaaa
#rezekigakketuker
#jalani_nikmati_syukuri
#sehangatpiacookies
#TeamGercep
#TeamGaMauKehabisanPO
#piacookies
#Clozetteid
#Instalike
#Instapict
#PictofTheDay

+ View more details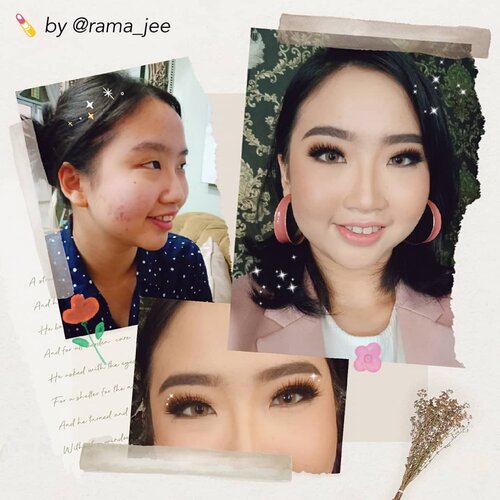 ~ sept 03, 2019.kenapa aku post foto ini?mari kita temukan jawabannya 😘.jadi, kemarin aku abis lihat postingannya ko @riomotret ttg before-after make over makeup yg menang giveaway beberapa hari lalu.seketika aku langsung inget donk before-after make over makeup ku, pas aku menang giveaway juga bulan november th 2018 lalu ❤ .emang luar biasa banget sih magic hand nya ka @rama_jee yg kalo makeup-in bikin org2 yg lihat hasil makeupnya tuh pangling, ditambah lagi magic hand nya ko @riomotret yg bikin fotonya makin tambah flawless & smooth 😻 .semenjak ketemu mereka utk prtama kali tahun 2016 lalu, aku bener2 udah jadiin mereka MUA & Photographer favoritku 💋 Puji Tuhan banget, bulan november th 2018 my dream comes true! BAHAGIA, EXCITED BANGET!! karena dapat kesempatan untuk di make over sama @rama_jee , dtambah bs nyobain pakai @ramajee.lashes juga plus photoshoot with @riomotret and team, satu lagi stylist nya juga by ko Rio loh. PENGALAMAN INDAH YANG GAK BAKAL PERNAH DILUPAIN sih pastinya 💙 ...udah tahu kan ceritanya?komen donk, gimana before-after make over nya? hehe~.
#Clozetteid
#Instalike
#Instapict
#PictofTheDay
#AForAlinda
#alindaaa29
#alinda
#alindaaa
#rezekigakketuker
#jalani_nikmati_syukuri
#makeoverbyramajee
#ramajeemakeup
#ramajeelashes
#riomotret

+ View more details

loading ...
Back To Top