loading...
Search
499 RESULTS FOR INTERESTING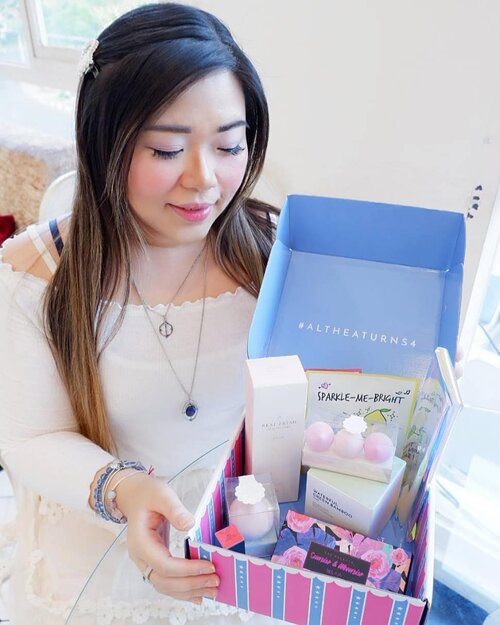 + View more details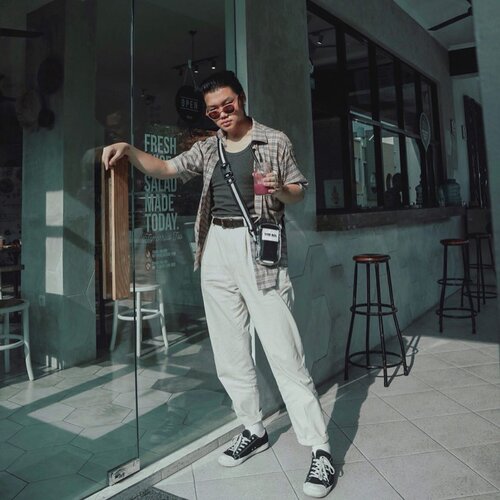 + View more details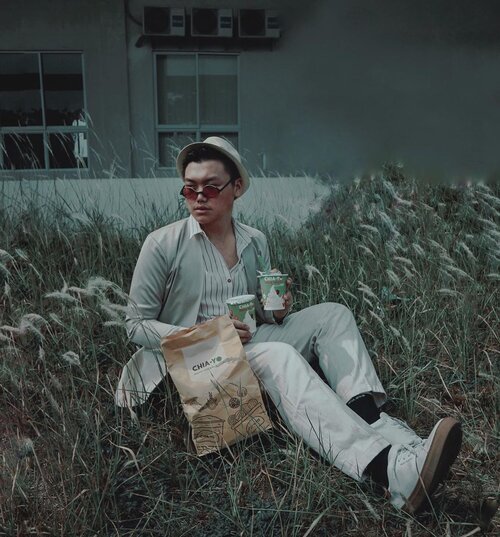 Frozen Yoghurt that I'm in love right now, it's from @chiayo.id 🍨🍧––I can tell that, this is one of the most healthiest frozen yoghurt that you should try too. First of all, the inner taste of the yoghurt itself were amazing.// Dia itu rasanya pas banget dan juga ditambah topping yang sehat seperti granola, yogurt ini bisa banget untuk kalian bawa kemana-mana. Bisa buat sarapan, brunch, ataupun dessert. Harganya juga yang pasti terjangkau banget bok 👌🏻 ––Anyway, 3 hari lagi @chiayo.id , bakalan buka Chiayo Express di Lotte Shopping Avenue. Make sure you come, because they have a special and interesting discount. So, see you there guys 👋🏻 ❤️ ••••
#chiayogreekfroyo
#eatchiayo
#chiayoexpress
#ijulwardrobe
#menswearfashion
#promomenarik
#jktgoodfood
#whatsnews
#indoblogger
#fashionbloggerindonesia
#outfitposts
#healthyyoghurt
#clozetteid
#theshonet
#indofashionpedia
#mensfashiontrends

+ View more details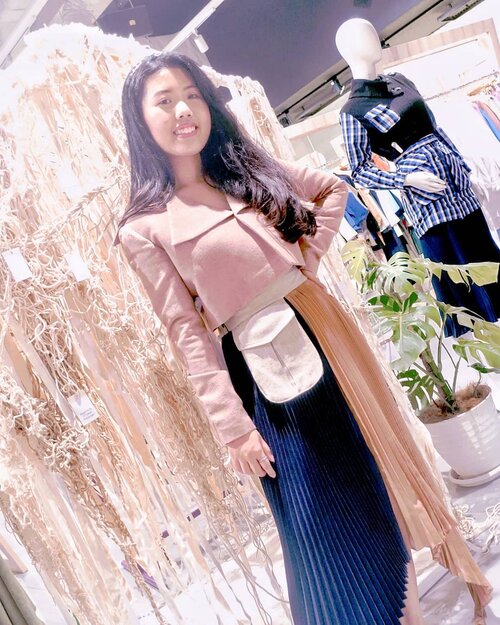 The story behind every fashion Collection is as interesting as the fashion piece. That's why i like to write about it.
.
In the picture, I'm wearing @soe_jakarta collection titled "High Altitude" that are available exclusively in @thegoodsdept. Inspired by strong women who is working as Mountain Climbers. The collection portrayed courage and boldness of these women with remarkable detail and texture.
.
I was wondering the other day, what sort of qna do you want me to do this or next week? Should I do one for creative writing on fashion? I'm not even close to a pro, but I could always shared some info!
Comment below!
.
.
#itselvinaaootd
#shoxsquad
#theshonetinsiders
#clozetteid
#fashionblogger
#fashionblog
#blogger

+ View more details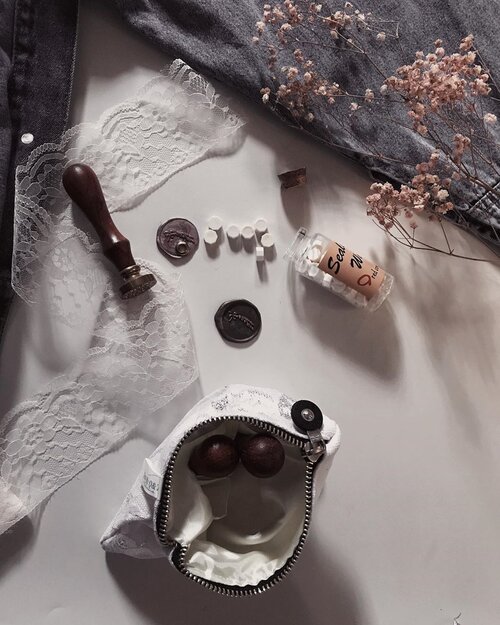 Punya teman dengan interest yang sama atau mirip-mirip itu seneng banget lho, soalnya meskipun lama nggak ketemu ya tetep aja nyambung kalau ngobrol. Topiknya nggak jauh-jauh dari hobby 😆
.
Saya senang banget ketika tahu teman kuliah saya - Kunthi, seriusin hobby-nya di jahit menjahit. Kagum sih, berhubung saya kalau jahit baju sobek aja kadang suka salah terus benang jadi belepotan, ini bisa jadiin kain jadi macam-macam 😍
.
Bikinan dia yang lagi banyak banget peminat rupanya mini pouch ini. Saya jadi penasaran dan nyobain satu.
.
Ternyata yang bikin beda pouch ini, ada kompartemen kecil-kecil panjang di dalamnya, sebenarnya buat hold botol essential oil gitu biar rapih nggak bercecer. Tapi bisa juga buat organizer barang-barang lain.
.
Karena saya belum hobi pakai essential oil jadi nggak dipakai buat tempat oil. Pertama kali naksir pouchnya karena kepengin jadiin wax seal organizer on-the-go gitu biar nggak berceceran atau jatuh tanpa sadar. Mayan bok, kalau ilang kan sedih sayanya (sedih di dompet juga)😅
.
Senengnya lagi, bisa request dibikin dengan warna-warna neutral yang saya suka 😆
.
Kalau ada yang hobby pake essentials oil, punya lipstick nggak cukup satu, bawa skincare travel pack atau minyak kayu putih... daripada tiap butuh kudu ngaduk-ngaduk isi tas dulu, mending pakai organizer pouch kayak gini deh. .
.
P.S. yang bikin sudah saya tag akunnya disini, kalau mau tanya-tanya langsung ajah 😃
.
.
.
.
.
.
.
#clozetteid
#listenindadailyjournal
#lifestyleblogger
#photography
#bloggerperempuan
#aesthetic
#slowliving
#minimalist
#whiteaddict
#bookworm
#inspiremyinstagram
#aestheticphotography
#aesthetic
#flatlay
#myeverydaymagic
#theartofslowliving
#fromabove
#mybeigelife
#darlingmoment
#ofsimplethings
#simplethingsmadebeautiful
#zerowaste
#ecofriendly
#handmadewithlove
#wrappinggifts
#organized

+ View more details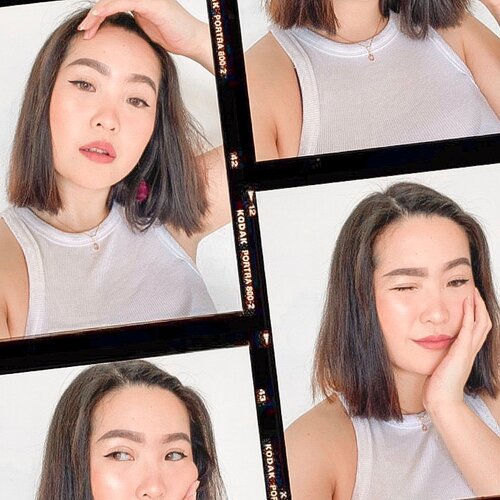 + View more details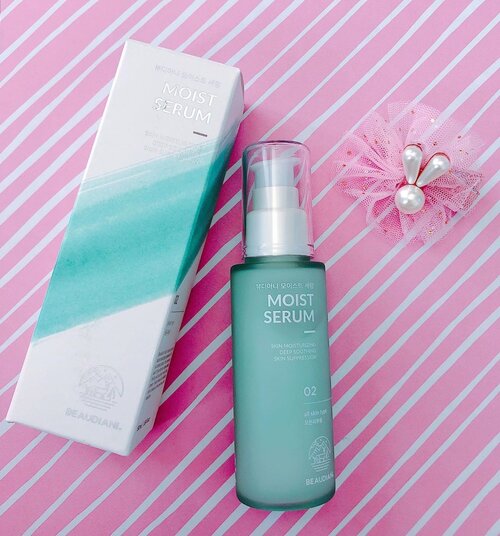 Annyeong 촉촉 스킨 hunter 🔎💧 @beaudiani_global @beaudiani MOIST SERUM
REFRESHING and MILD ESSENCE
SKIN MOISTURIZING, DEEP SOOTHING, SKIN SUPRESSION
If you a newbie of kbeauty, you'll confused with naming emulsion, essence, serum. Let me tell you, in kbeauy, layering skincare is about step by step using skincare from the mildest to the thickest ter texture. This basic principle.
Personally, I used this product on moisturizer slot and give me extra hydration because I used 2 layers. The texture is gel cream easy melt on skin, milky white colour a little bit transparent, hint citrus orange scent, fast absorb and non sticky feeling. I used in AM PM and so light texture.
Contain micro silk moisture capsule technology, soothe the skin and intensive moisture effect. My skin feel so smooth like using pore primer.
The packaging is sturdy, elegand, and cutie with colur combination 😍 and the Ingredients is so interesting
They claim is for all skin type. And I feel comfortable using it even though my skin is breakout and is a good thing. This product will not trigger a breakout 😍
You can buy this product at @frmadcos and get 30% discount if using my code 🛍
And special thankyou for @madforcos
#madforcos
#frmadcos
#beaudiani
#kbeauy
#abskincare
#abcommunity
#abblogger
#idskincarecommunity
#skincarecommunity
#kbeautyblog
#kbeautyblogger
#kbeautybloggers
#skincareblog
#skincareblogger
#clozette
#clozetteid
#skincare
#makeup
#beauty
+ View more details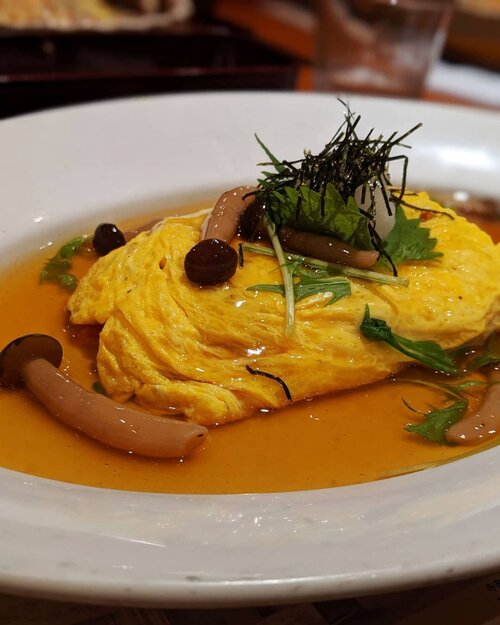 + View more details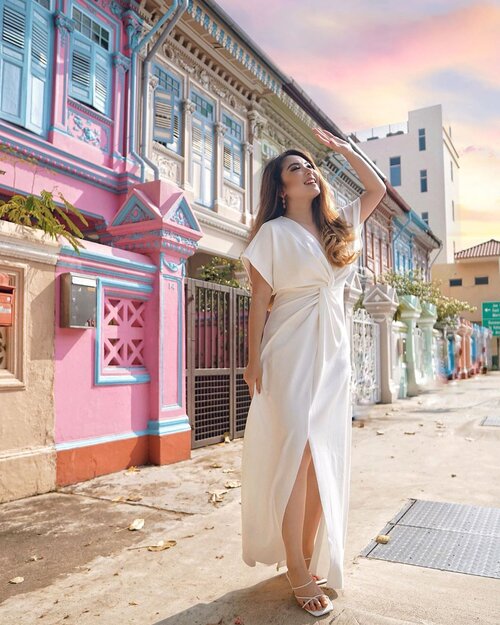 + View more details

loading ...
Back To Top