loading...
Search
8 RESULTS FOR JAKARTAFASHIONWEEK2019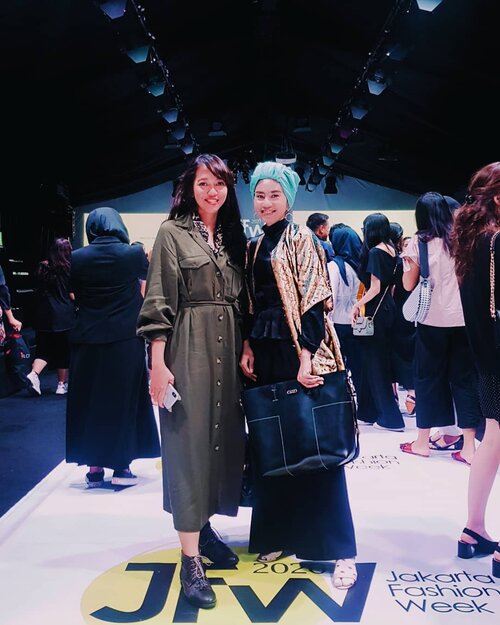 Telat sih uploadnya, tapi sayang aja kalau cuma jadi pajangan 😌 di galery gue ... Foto 1 di hari kedua kalau ga salah, ketemu temen baru. Mahmud kece yg gue kira seumuran 🤣 apa gue kayanya yg bertambah tua. Obrolan kita sepanjang Runway kebanyakan diisi dgn nanya, artis siapa yg lewat, siapa muse-nya nih. Eh, dia baru balik honeymoon udh jalan runway aja. Dasar cewe ya, gosip dulu.
Foto 2 di hari kesekian, lupa🙃 hari ke berapalah pokoknya. Senior gue di kampus, kakak stylist yg dari dulu keren luar biasa, skrg? Makin keren deg. Sepanjang peragaan busana tuh, kerjaan kita komentarin bajunya sampai bilang "gue mau punya satu, gue mau yg ini, gue harus dpt yg ini" 😂 berburu ceritanya. Kalau gue buat diri sendiri, dia buat stylist client-nya.
..
..
..
#clozette
#clozetteid
#fashion
#FashionFreedom
#hijablook
#fashionblogger
#blogger
#style
#hijabfashion
#hijabdaily
#hope
#life
#photogram
#fashionoftheday
#OOTD
#HOOTD
#hijabmodesty
#bloggerstyle
#jfw
#jakartafashionweek2019

+ View more details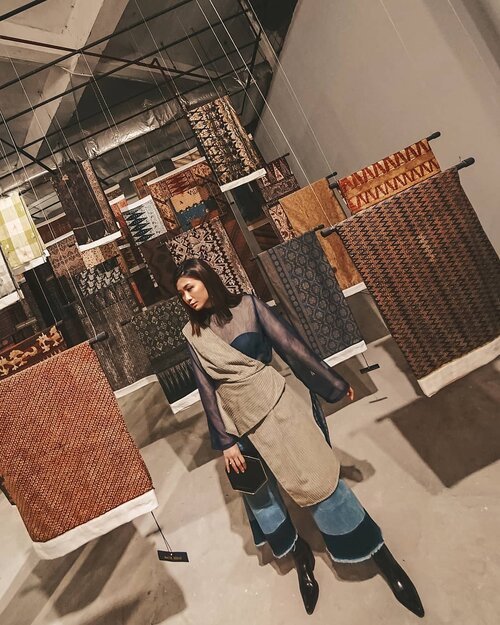 + View more details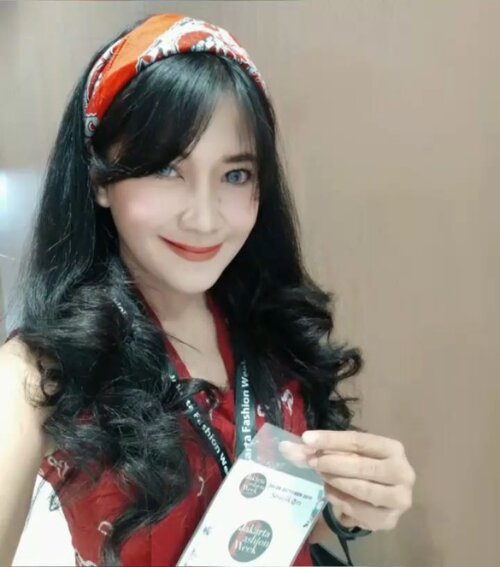 My journey with
#JakartaFashionWeek
from time to time:
*2009, menang Lomba blog Jakarta Fashion Week, itu kemenangan pertama bersama leonisecret.com sebelum 20-an kemenangan-kemenangan lainnya, karena memang terlahir tahun 2009.
.
*2010-2014, I was addicted to watch fashion week/fashion show, bisa tiap hari selama fashion week nonton teruusss.
Kadang kerja jadi jurnalis, kadang karena undangan sponsor as influencer, seringnya sebagai..sosialita dengan undangan VIP.😬
Back then, fashion show/fashionweek was my passion! Sudah saya tulis juga di novel Destiny.😉
.
*2015, karena fokus jalan-jalan untuk terapi kesehatan, malah akhirnya banyak jadi traveler. So, absen nonton JFW.
*2016-2017, meski sibuk jalan-jalan, tapi masih nonton 1-2 show.
.
*2018, akhirnya...tahu seluk-beluk behind the scene fashion show/
#fashionweek
, karena bagian dari pekerjaan yaitu ngurusin
#fashionshow
di
#JakartaFashionWeek2019
👏dan tahu capeknya.😜 Sampai di titik ini udah mulai lelah nonton fashion show, kecuali undangan teman designer atau sponsor 😂😂
.
Anw, it's a wrap! 👏👏👏Well done! Terima kasih segala pengalamannya Jakarta Fashion Week. ❤️ Semoga tahun depan masih berlangsung?
.
Karena bagaimana pun..JFW tetap fashion week terbaik di Indonesia. Photographer pasti tahu itu~😜
#JFW2019
#fashion
#clozetteid
#work
#job
#lifestyle
#leonisecret
#goredforwomen
#show
#event
#entertainment

+ View more details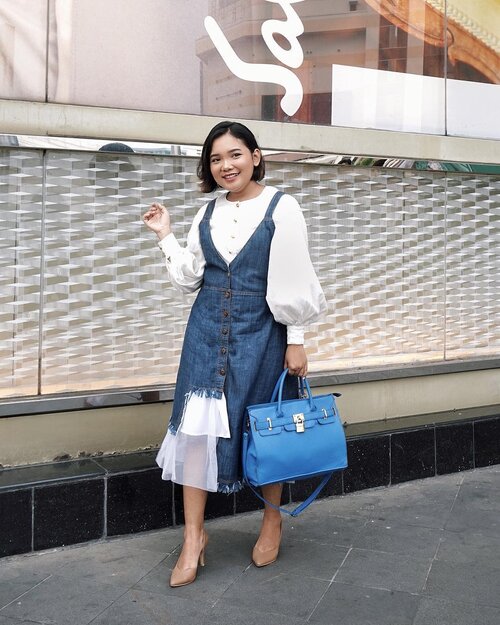 + View more details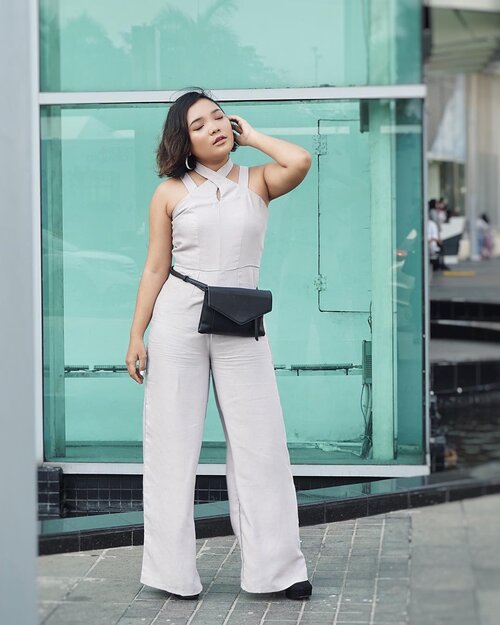 + View more details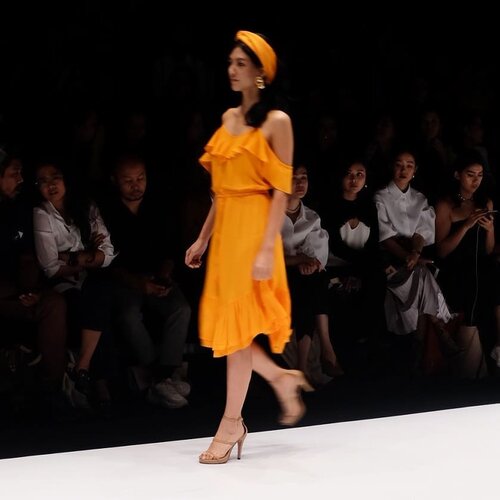 + View more details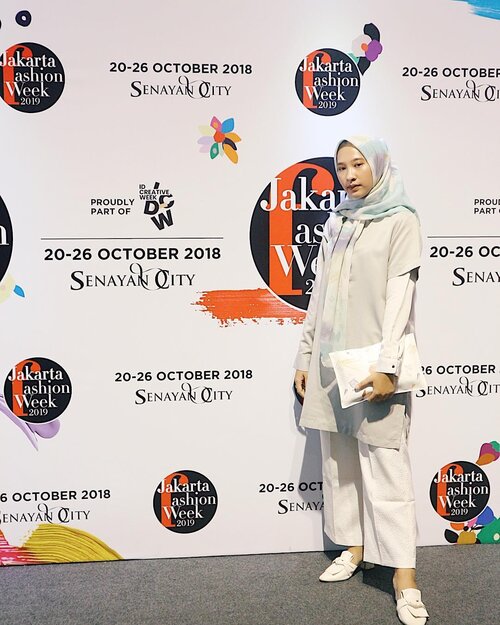 + View more details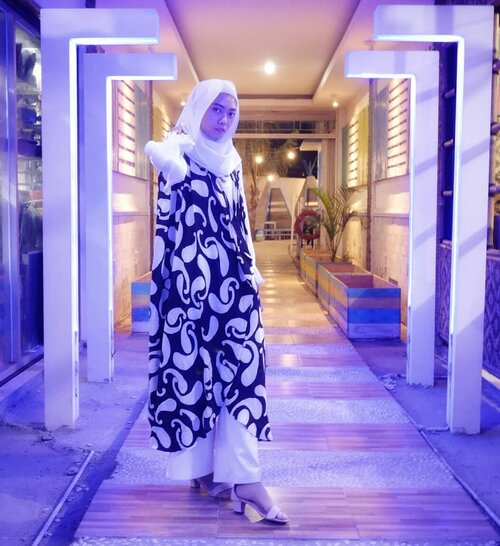 + View more details

loading ...
Back To Top