loading...
Search
245 RESULTS FOR JEWELRY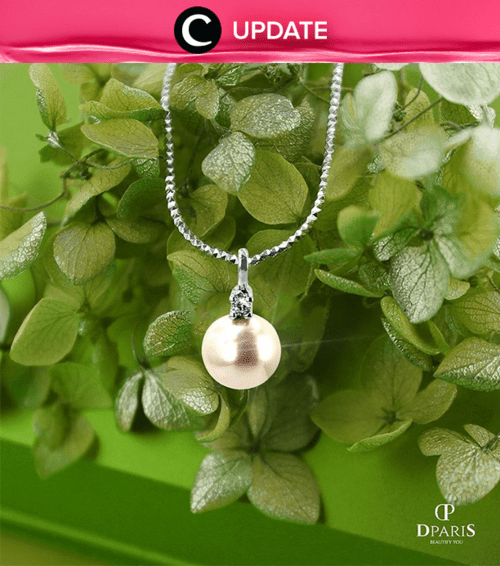 Create greater memories in this blissful month with Lebaran Great Sale from D'Paris Jewelry, and get your classy and beautiful premium accessories to make memorable and timeless Ramadhan moments. Lihat info lengkapnya pada bagian Premium Section aplikasi Clozette. Bagi yang belum memiliki Clozette App, kamu bisa download di sini
https://go.onelink.me/app/clozetteupdates
. Jangan lewatkan info seputar acara dan promo dari brand/store lainnya di Updates section.

+ View more details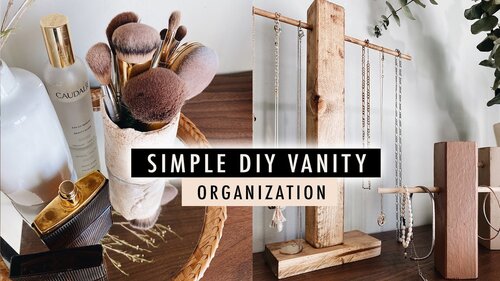 Simple DIY JEWELRY + MAKEUP ORGANIZATION (Vanity Makeover Part 1) | XO, MaCenna - YouTube
+ View more details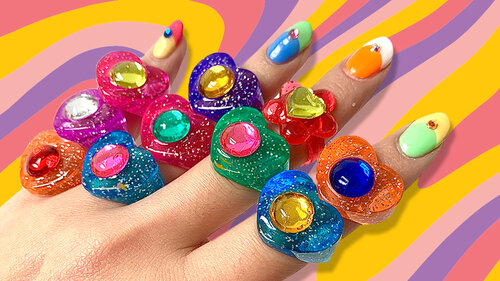 The AAPI-owned brand is taking over Instagram with colorful creations.
Simak juga artikel menarik lainnya di Article Section pada Clozette App.

+ View more details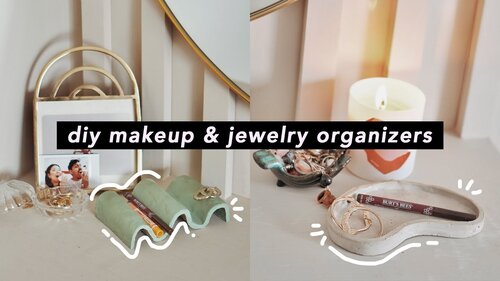 DIY Makeup Organizer & Jewelry Trays *DIY Ideas for your Vanity* - YouTube
+ View more details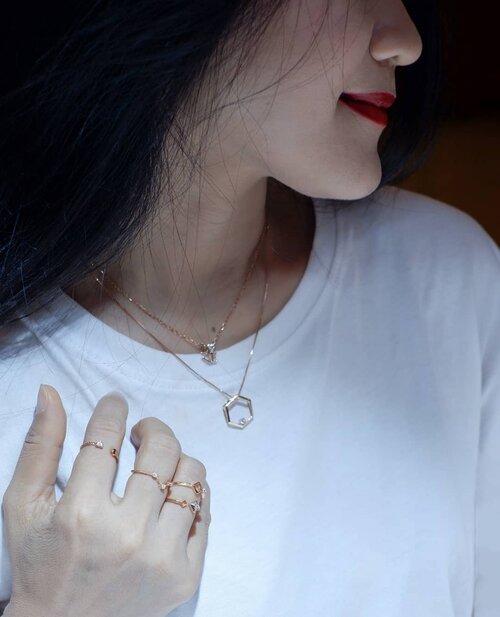 Punya perhiasan emas & berlian asli bukan lagi mimpi kalau harganya terjangkau begini!😍
Moela Collection dari The Palace bisa jadi pilihan tepat buat kamu para pemula pecinta perhiasan yang selalu ragu beli perhiasan emas & berlian karena nggak pede sama harganya.
.
Kemaren saya sempat berkunjung ke pop up store @thepalace_id di Mall Kelapa Gading 2 yang sedang pamerkan perhiasaan dari Moela Collection.
.
Model perhiasannya, sih, bagus-baguus, simple, stylish, dan elegan, tapi ternyata harganya nggak semahal yang dibayangkan, loh! Mulai dari Rp999ribu!
.
Bukan berarti desainnya murahan. Jangan salah, desainnya lengkap, semua dibuat cantik, simple, unik, namun tetap elegan. Dan terjamin keasliannya.
.
Daripada beli perhiasan mahal tapi cuman bisa kebeli 1, kan mending beli Moela yang bisa dapat banyak. Ya, kan?!
Dikenakan secara bertumpuk sekaligus juga oke, loh, karena desainnya modern & kekinian, jadi bisa dipadupadankan beberapa perhiasan sekaligus, tanpa terlihat norak. Dan bisa dikenakan sehari-hari dengan busana casual juga.
Seperti gaya saya di foto, kenakan 2 kalung, dan 4 cincin sekaligus.👆
.
Makanya, buruan ke pop up storenya (tanggal 1-14 Maret 2021), supaya nggak ketinggalan koleksi yang kamu inginkan. Atau kalau hari ini tidak sempat, kamu bisa ke gerai store-nya yang baru opening tanggal 15 Maret 2021 di Mall Kelapa Gading 2 juga.😉
#PerhiasanBerlianTerjangkau
#PerhiasanEmas
#PerhiasanBerlian
#perhiasan
#jewelry
#clozetteid

+ View more details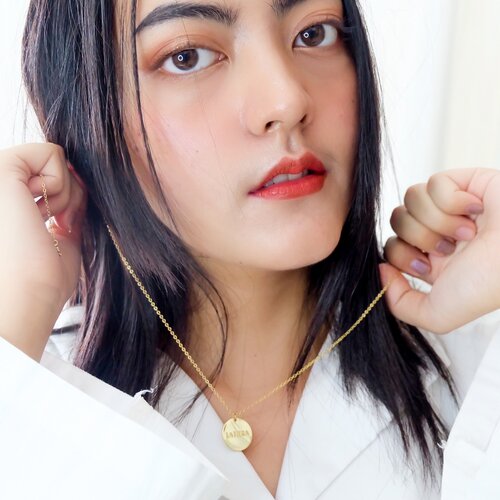 I think using accessories can support our appearance and make us appear more optimal.
using simple and elegant accessories is highly recommended. I also usually use one accessory, either gold or silver, which has a simple but alluring accent. Jewelry is like the perfect spice - it always complements what's already there. - Diane Von Furstenberg

+ View more details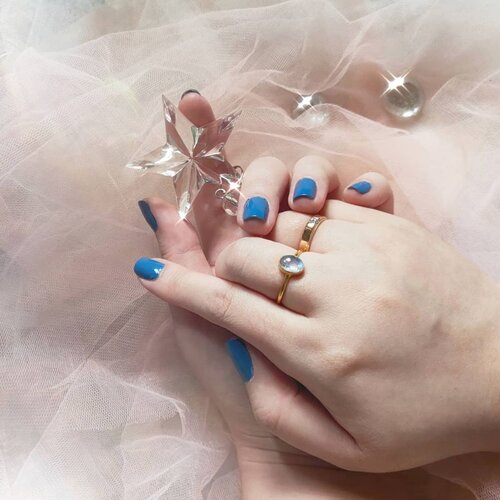 - Moonstone cultivates compassion and empathy. It helps us to tap into our intuition and enhances psychic abilities and clairvoyance. The creative and intuitive power of feminine energy is activated by the moonstone. The serene and tranquil energy of the moonstone also invites creativity, healing and motherly protection. -As much as i love my diamonds, i was traumatized by losing a few (both just the diamond or the entire ring) along the way and i just cannot deal with that 😥. Plus various kinds of gem stones and their beautiful powers and philosophy speaks to me so i truly love gemstones and prefer to collect and wear them for everyday life (i prefer to wear my diamonds on special days only as i am clumsy/forgetful and the only jewelry i wear even to sleep and shower is my wedding/couple ring).This is my first moonstone ring and my newest jewelry (that is not entirely costume), it's a Valentine's Day gift from me for me. I wear it so whenever i look af it, i am reminded of how strong - how much stronger i am than i ever know. How i am worthy and i am loved. How, at the end of the day, it is i who has to love myself first, the hardest and the best - because the one person who i can always rely and count on is myself.Btw, i am so SO proud of this pic, i think it's super beautiful and i definitely up my photography skill from 0 to errr 7 or so , quarantine really does have its positive sides too! Have a nice day everyone!
#moonstone
#moonstonering
#BeauteFemmeCommunity
#SbyBeautyBlogger
#clozetteid
#startwithSBN
#socobeautynetwork
+ View more details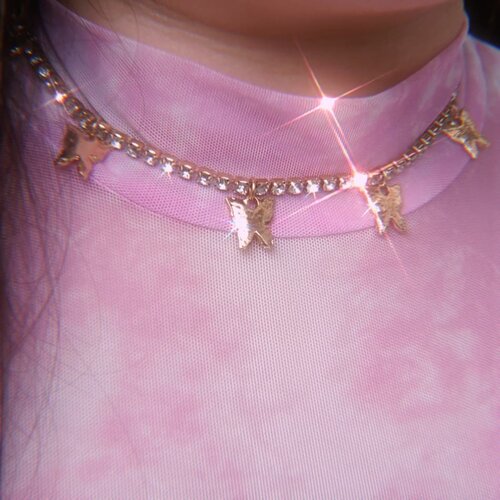 This necklace is super special for me because i really wanted it when i saw it in international online shops (and on some girls in explore) but ofc i am not willing to pay a lot for a costume jewelry - then i spotted this at Shopee!
Granted, the diamentes are not purple/pink (like the one i really wanted) and it costs 22k (i don't usually spend anywhere near 20k for costume jewelries at Shopee 🤣) but scoring something i really want and like for months without having to spend a fortune is something i take pride of!
Btw, have a nice weekend!
#bling
#necklace
#butterflynecklace
#BeauteFemmeCommunity
#SbyBeautyBlogger
#clozetteid
#startwithSBN
#socobeautynetwork
+ View more details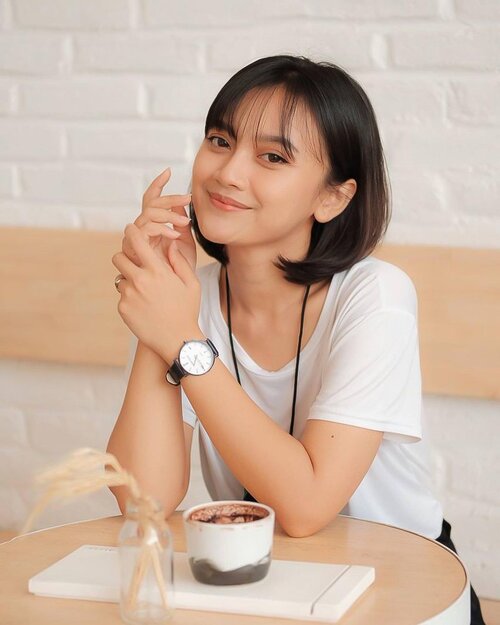 + View more details

loading ...
Back To Top