loading...
Search
1,731 RESULTS FOR JOGJA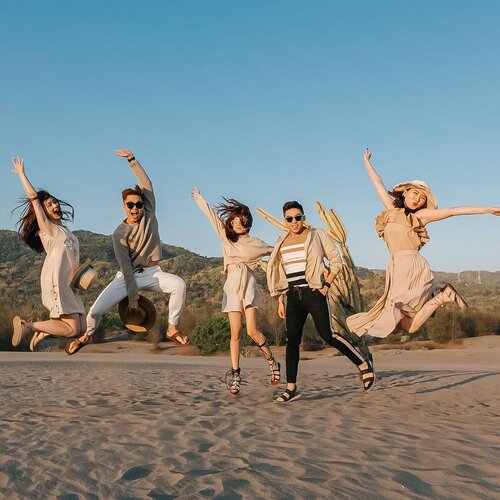 + View more details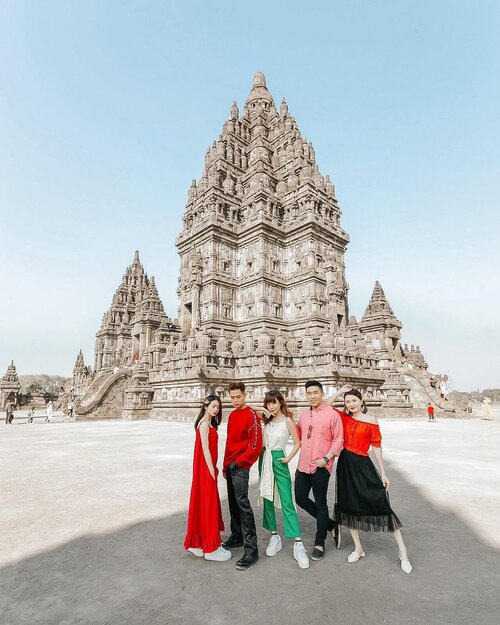 + View more details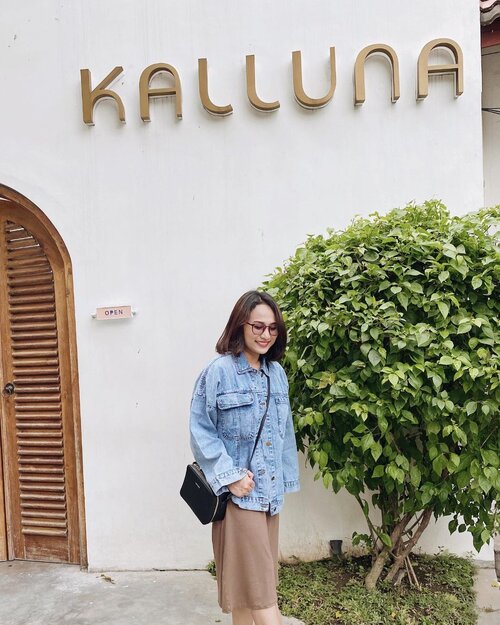 Sebagai penikmat makanan enak dan tempat nyaman yg amatir di bidang memasak & interior, aku mau review salah satu tempat yg sering sliweran di Instagram timelineku beberapa bulan terakhir!
Sebelum Oktober lalu pindah ke Jogja, aku udah beberapa kali liat tempat ini diunggah oleh teman2ku. Well, akhirnya hari ini aku cobain sama keluargaku. Ini short reviewku ya!
Variasi makanan: 4.3 of 5 (modern cuisine)
Rasa makanan: 4.5 of 5 (utk steak dan grill/roast)
Worth the money: 4 of 5 (tadi berlima 500k++, rasa enak, & tempat oke)
Ambience & cleanliness: 4 of 5
Spacious: 3.8 of 5 (jarak antar meja relatif deket)
Parking: 3.8 of 5 (ga gt luas & agak memakan bahu jalan di gang, walau gang tsb relatif sepi sih)
Overall, @kalluna_id rekomen untuk didatangi anak muda atau keluarga yg suka makanan modern. Selama pandemi kalo mau dateng sebaiknya hindari jam ramai (lunch or dinner). Buat kamu yg suka foto, tempatnya aesthetic dgn nuansa putih. Asalkan bukan photoshoot, km bisa foto-foto di resto kok. Oya, resto ini indoor ber-AC sehingga kita bisa pakai outfit senyaman kita tanpa takut kegerahan atau kehujanan yaa ☺️
#ClozetteID
#explorejogja
#makandijogja
#cafejogja
#restojogja
#jalanjalan
#kulinerjogja
#ootdindo
#ootd
#whatiwear
#lifestyleblogger
#RaraMelancong

+ View more details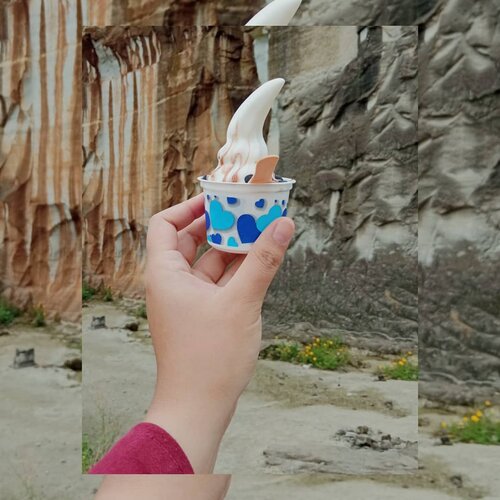 + View more details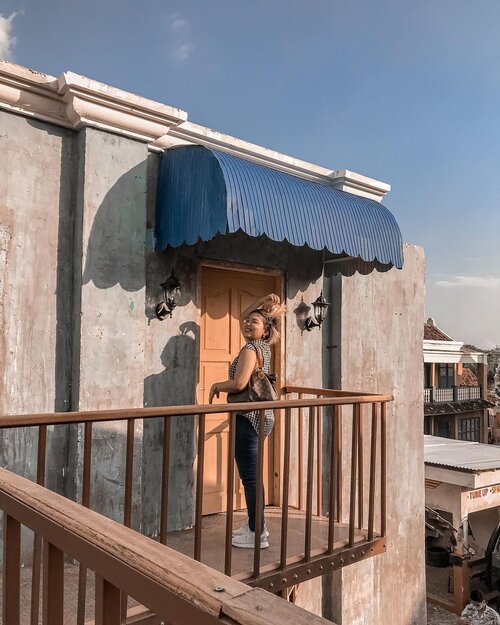 + View more details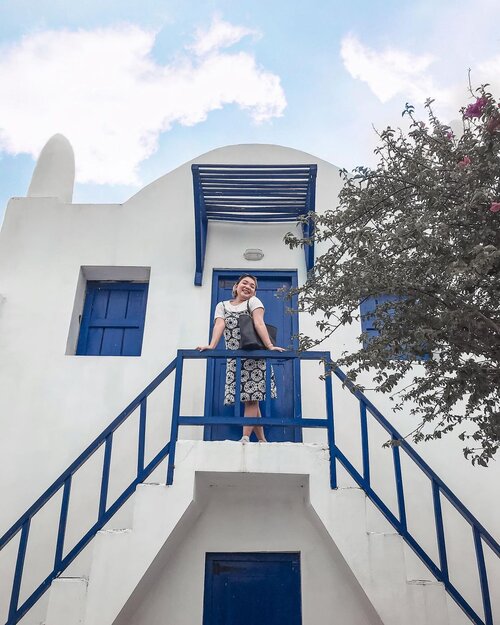 + View more details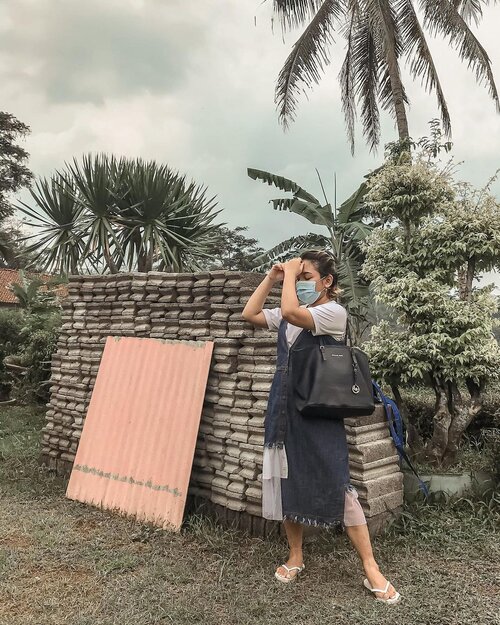 + View more details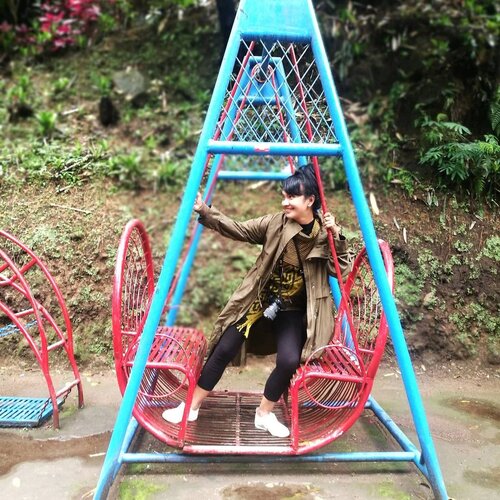 Kapan terakhir main ayunan ... ?
Hmmmm ...
Terakhir main ayunan yang Bisa berlama-lama ya di Rumah 😆 Berarti tahun 2006 ya sebelum gempa Jogja, abis itu udah gone penyok kena rubuh Rumah..
Main ayunan itu ibarat kehidupan sehari-hari dengan teamwork ..
Main ramean, ya lebih enak, lebih ringan dorongnya Dan jadi Bisa ketawa-ketiwi ..
Main sendirian, ya mau gimana lagi kalo tempatnya sepi gini 😆 ibu fotoin, aku yang main, gitu Aja kan ..
Berat ngedorong? Yaiya .. tapi happynya ya nikmatin sendiri Juga 😆 Punya sendiri..
Intinya ya, manteman..
Yang Ada sekarang, ya itu aja yang dinikmati dulu.. kondisinya memang begitu Kan 💚
Mengirim energi positif untuk teman2ku di Jakarta dan sekitarnya .. yang sedang bekerja keras dari Rumah maupun kantor, membantu semua berjalan lancar Dan tetap berdiri tegak.. 🤗 stay safe, stay strong .. hang in there 💚🤗
#clozetteid
#throwbackweekend
PS : sepanjang perjalanan tetap pakai Masker, dilepas Hanya untuk foto beberapa menit 🙏 turun dari ayunan sudah disambut ibu yang siap spray2 handsanitizer 💚 jangan kasih kendor protokol kesehatannya ya dimanapun kamu berada..

+ View more details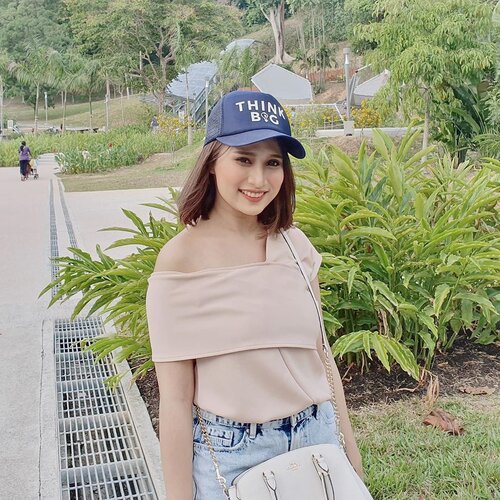 This is my plan for long weekend. I want to be in an open space actually. For sure if this is not a pandemic situation I will have my proper honeymoon with my husband!!! But...
As it is a pandemic situation, I do not want to visit the crowd oftenly. Although I really want to go outside (ofc), I am in Jogja & a lot of new place to explore.
I need to reconsider the plan for sightseeing outside for two or three times before deciding. Here we goooo sobats!
1. Netflix
2. MLBB
3. Writing in my blog again
4. Reviewing several products that I love!
5. Work work work (if I need to have a business meeting, I prefer a place with good environment at the early morning)
6. Staycation or go to shopping mall (as the crowd is reducing now)
7. Cleaning my new place! Unboxing too!
8. Finding a good open space with a few people (need to googling it first)
So many plan right? How about you?😁
#longweekend
#weekendvibes
#ootdindo
#holiday
#singapore
#vacation
#instamood
#Netflix
#MLBB
#instagood
#ClozetteID

+ View more details

loading ...
Back To Top