loading...
Search
1,746 RESULTS FOR JOGJA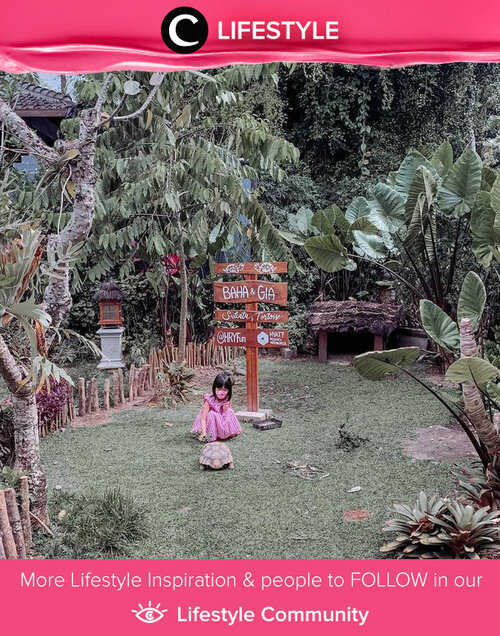 Ingin staycation sambil mengajak anak bermain? Kamu bisa tiru ide Clozetter @christinachandra yang mengajak si kecil berlibur dengan banyak aktivitas seru di Hyatt Regency Jogja. Simak Lifestyle Update ala clozetters lainnya hari ini di Lifestyle Community. Yuk, share momen favoritmu bersama Clozette.

+ View more details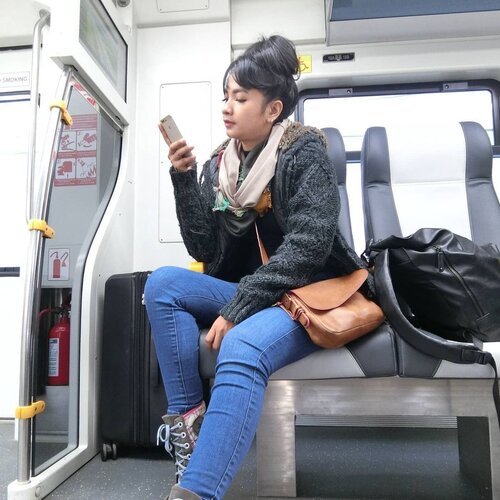 2x Lebaran Tanpa MudikMembaca itu, pasti nano nano ya rasanya .. akupun tidak mudik 2x lebaran ini, Karena memang sudah stay di Jogja lagi sejak Juli 2019 .. Hanya sesekali ke Jakarta sampai Februari 2020.. Habis Itu praktis diam di Jogja Aja .. Yang dirindukan saat merantau Itu .. salah satunya keseruan mudik. Dulu,Awal di Jakarta.. sering banget mudik cuma sendirian, tapi di bandara atau di stasiun selalu dipertemukan sama teman-teman lama .. teman SMA, teman kuliah bahkan klien .. jadi gak berasa sendirian .. Dan Ibu yang selalu minta share live location .. jadi beliau ikutan memantau sudah sampai mana 🤭Semangat terus ya teman2 🤗Semoga Bisa tetap happy dimanapun kamu berada .. Abaikan kenyemplukan pipi ini, memang sudah susah untuk dikontrol chubby nya 🙈
#clozetteid

+ View more details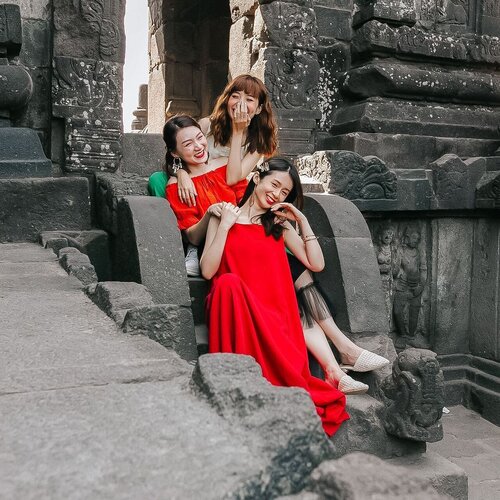 + View more details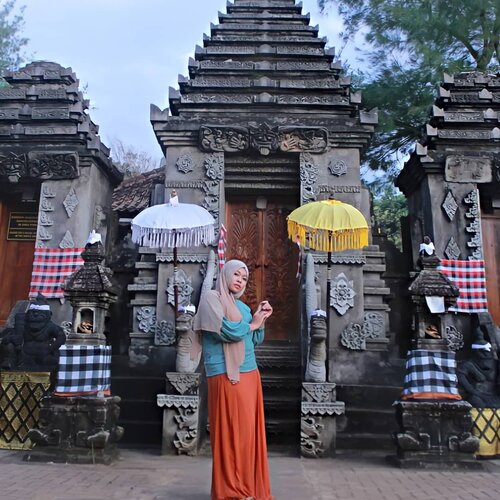 + View more details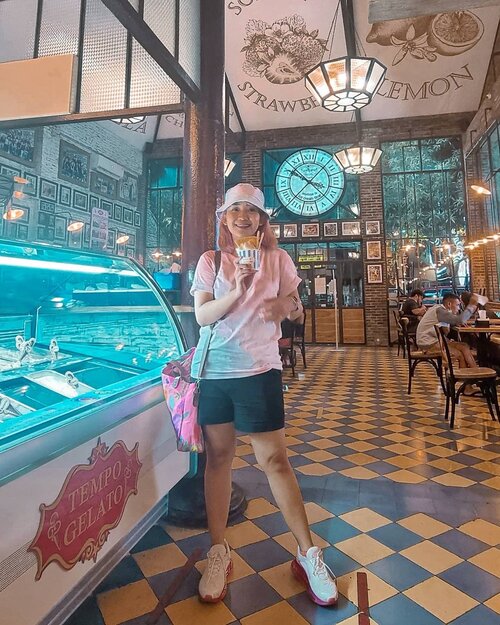 Aku memakai kaos motif tie dye di depan mama, " Ini kaosmu kenapa? Kelunturan?"
🤦‍♀️🤦‍♀️🤦‍♀️
Lewat depan papa, ga komentar tapi diliatin dari atas sampai bawah. Mungkin sedang berpikir, ini anakku kenapa ya, apa ga bisa beli baju...gitu kali ya..
****
Waktu di Jogja, ga banyak kemana-mana..pas banget tiap siangnya banyak jadwal concall. 🥲
Jadilah cuma keliling jogja pas malam, nyempetin ke tempo gelato inipun pas dia udah mau tutup. 😂
Gakpapa, makan gula trus habis itu dibalas dengan jalan 1.5km menuju hotel.
Seru juga akhirnya bisa keluar ibukota setelah hampir 15bulan ga berani kemana-mana.
#ClozetteID
#Yogyakarta

+ View more details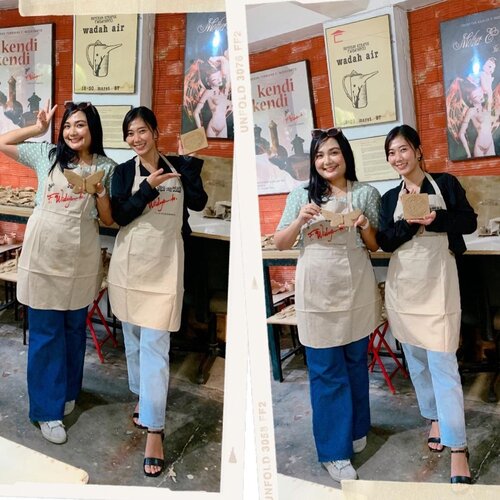 Do Something Different to refresh your mind🥰🥰BestFriend Date kali ini buat keramik💕. Keliatannya mudah ternyata ngga semudah itu ya beb..tapi pas udah bisa jadi 5 keramik😜🥳.Kalau biasanya workshop pottery harus ke Jogja atau Bali sekarang ngga usah jauh-jauh karena di Jakarta juga ternyata ada di @fwidayantogallery 💕Need something to refresh your mind. This activity might be your best choices💛
#CeritaPerjalananIcha
#pottery
#potteryclass
#jktspot
#jktgo
#potteryjakarta
#clozetteid

+ View more details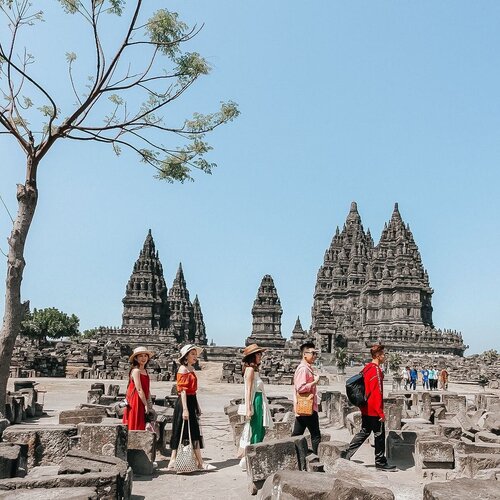 + View more details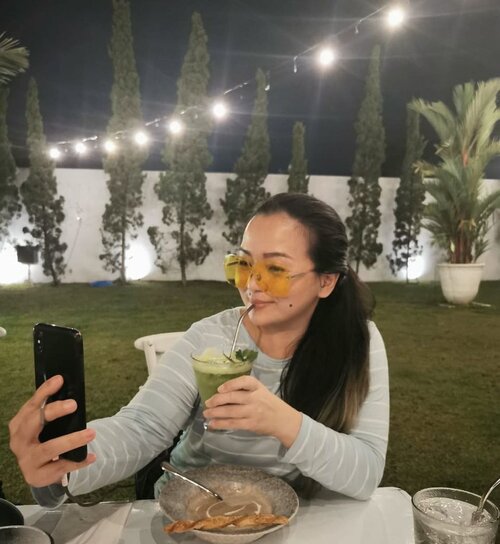 + View more details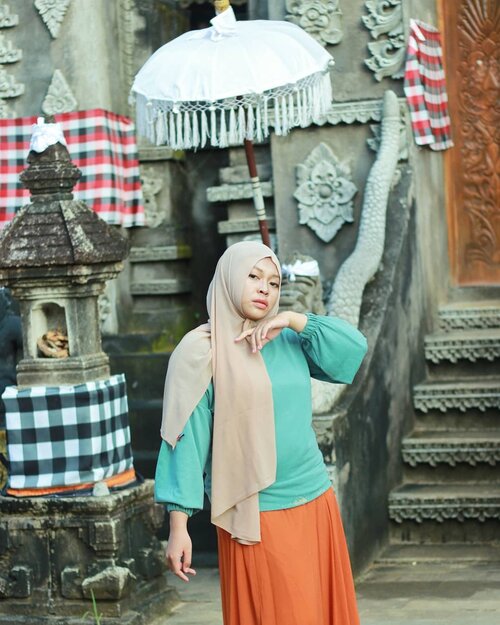 Biar dapet FEELnya, coba deh liat foto ini sambil dengerin lagu @marcellsiahaans"MESKI WAKTU DATANG DAN BERLALU SAMPAI KAU TIADA BERTAHAN"(lanjutin sendiri) 😌🌹📷 By mas² fotografer yg disana, asli pinter bet ngambil angle-nya jd kuyus akunya ✨
#clozetteid
#clozetteidpotw
#bazzar
#pamelo
#model
#JOGJA
#BALI

+ View more details

loading ...
Back To Top