loading...
Search
1,783 RESULTS FOR JULY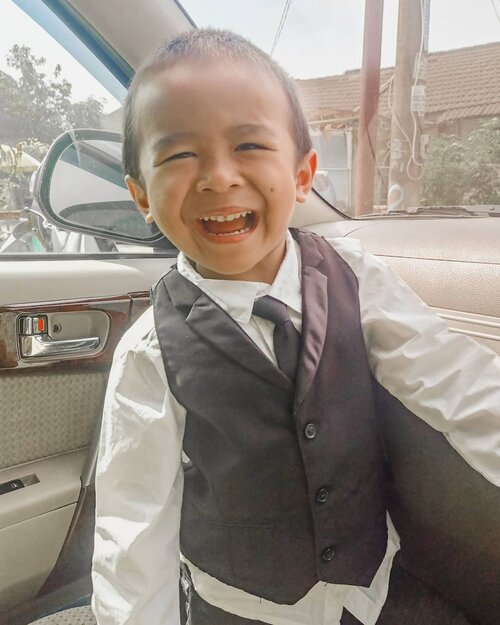 Satrio, yang sebentar lagi jadi big brother ❤️ I know things will definitely change. Waktu Ibu yang dulu berlimpah untukmu (dan kerjaan lol), harus dibagi dengan adik. But always know that my love for you will never be divided. 💕The days are indeed long but the years are short. Ga kerasa kan udah mau jadi kakak, nanti bulan Juli udah jadi anak TK, udah bisa mandiri, udah bisa baca ini itu. Perasaan dulu masih uget uget di kasur ga bisa tengkurep 😂😂 Remember, you are the one who are the first in my womb. You are the one that made me learn oh so many new things.You are the first one who made me feel wanted and special 24/7 even when I am not sure with myself. You are the one who made me a mom and experience this incredible motherhood journey. Stay happy and healthy, big brother. Semoga transisi kamu menjadi kakak dan transisi Ibu menjadi seorang Ibu dua anak berjalan mulus ya. Kita belajar lagi bareng-bareng. 💪💪 I LOVE YOU..--------.
#clozetteid
#clozettedaily
#family
#boy
#satriorpradana
#thepradanasfamily
#parents
#son
#toddler
#toddlerson
#birthday
#birthdayboy
#satrio50mo
#toddlerootd
#kidootd
#ootd
#babyboyootd
#boyootd
#kids
#child
#firstborn
#children
#kidsootd

+ View more details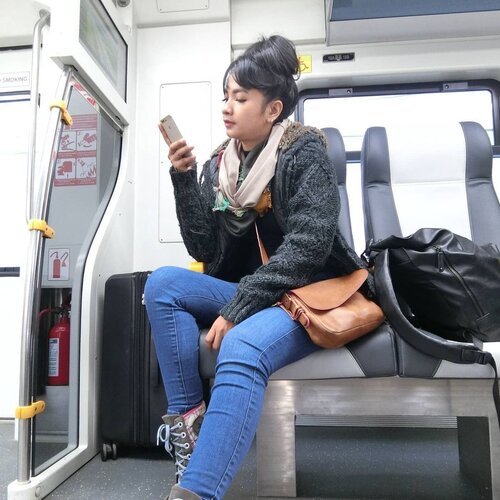 2x Lebaran Tanpa MudikMembaca itu, pasti nano nano ya rasanya .. akupun tidak mudik 2x lebaran ini, Karena memang sudah stay di Jogja lagi sejak Juli 2019 .. Hanya sesekali ke Jakarta sampai Februari 2020.. Habis Itu praktis diam di Jogja Aja .. Yang dirindukan saat merantau Itu .. salah satunya keseruan mudik. Dulu,Awal di Jakarta.. sering banget mudik cuma sendirian, tapi di bandara atau di stasiun selalu dipertemukan sama teman-teman lama .. teman SMA, teman kuliah bahkan klien .. jadi gak berasa sendirian .. Dan Ibu yang selalu minta share live location .. jadi beliau ikutan memantau sudah sampai mana 🤭Semangat terus ya teman2 🤗Semoga Bisa tetap happy dimanapun kamu berada .. Abaikan kenyemplukan pipi ini, memang sudah susah untuk dikontrol chubby nya 🙈
#clozetteid

+ View more details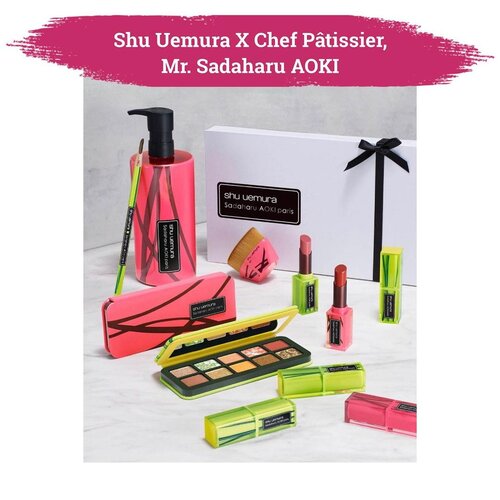 Kali ini @shuuemura berkolaborasi dengan Chef Pâtissier di Patisserie Sadaharu Aoki in Paris, Mr. Sadaharu AOKI. Lahir di Tokyo pada 1 July 1968, Mr Sadaharu AOKI merupakan lulusan Machida Cooking School. Limited collection ini akan hadir pada spring season tahun ini, lho! Terdiri dari eye palettes, lipsticks, eyebrow pencils, cleansing oil & foundation brush semuanya terinspirasi dari matcha & azuki. Penasaran nggak, Clozetters? 🥰📷 @beautynewsofficial
#ClozetteID
#ClozetteIDCoolJapan
#ClozetteXCoolJapan

+ View more details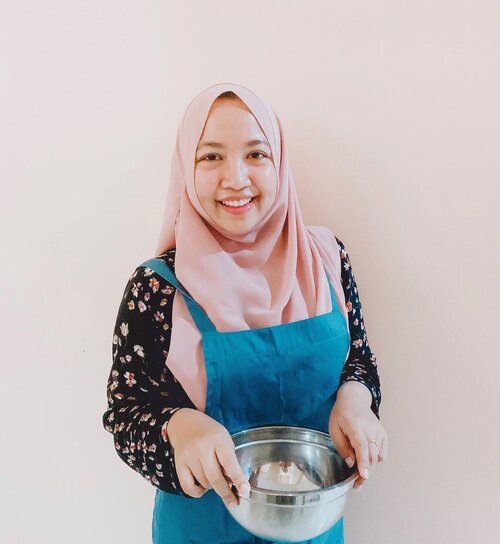 What I like most about cooking is that I've been growing myself so much. Over the last 4 years, I've learned that I can be a bad cook too 🤭I've been struggling gluten-free cooking. I did try and fail many times, even for baking a loaf/bread or frying corn fritters (bakwan jagung). Well, it's not easy as it seems🙈But, who cares? That's my passion, so are Julie- or-Julia's. Did you watch their movies? You should (if you love being in the kitchen too like me) 😄Thank you Julia! Thank you Julie! You're both (the real persons and) inspiring me.Please visit my blog
#anissarizkidotcom
to read what I've learned from them. Hopefully, you'll get inspired too 🤗Intinya... Tetap semangat mengejar passionmu ya!💙
#passion
#inspiration
#clozetteid
#blogpost
#lifeworkbalance
#lovemylife
#cooking
#julieandjulia
#movieinspiration

+ View more details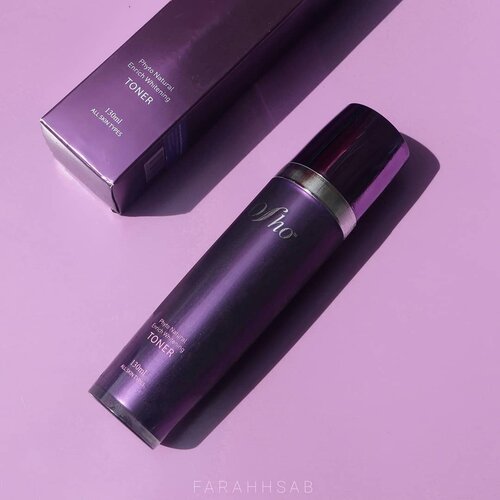 + View more details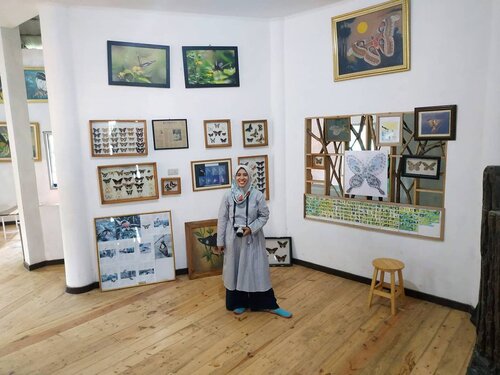 Juli 2019 bersyukur mendapat kesempatan bersama keluarga ke Taman Kupu-Kupu Gita Persada di Desa Alo, Kelurahan Sumber Agung, Kecamatan Kemilang, Lampung. Tempat ini merupakan tempat penangkaran kupu-kupu yang didirikan di tahun 1999. Jika sebelumnya ada 7 spesies, kini ada lebih dari 184 spesies kupu-kupu. Hanya dengan membayar Rp 10 ribu, bisa mendapat banyak informasi tentang kupu-kupu. Dan bahkan bisa lihat secara langsung penangkaran kupu-kupu. Koleksi kupu-kupu yang telah diawetkan juga ada dan semuanya tertata rapi di bingkai. Jika ingin membeli souvenir juga ada. Tulisan lengkap tentang Taman Kupu-kupu Gita Persada ada di postingan saya di blog
https://www.lidbahaweres.com/2019/10/berkunjung-ke-taman-kupu-kupu-gita-persada-di-lampung.html
#blogger
#clozetteid
#tamankupukupu
#gitapersada
#lampung

+ View more details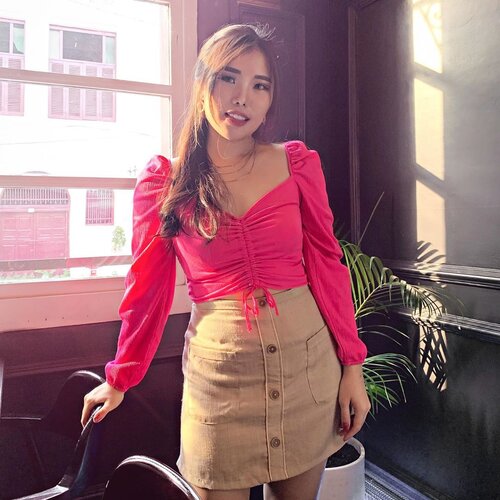 + View more details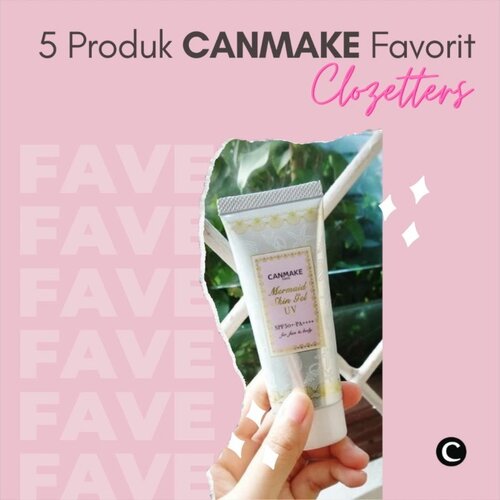 + View more details

loading ...
Back To Top