loading...
Search
1 RESULT FOR JUMISOYESIAMTONER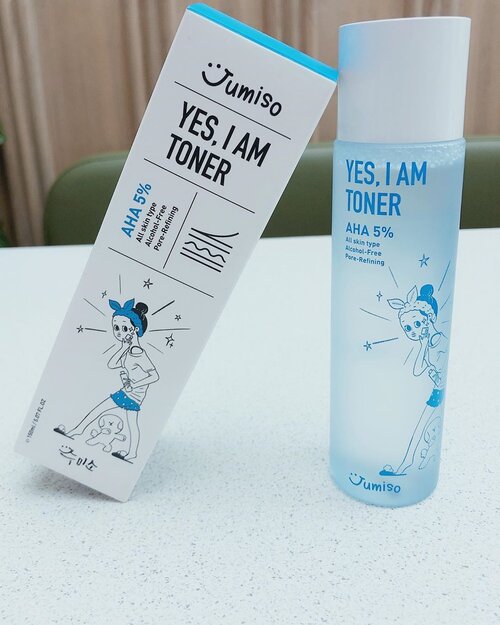 The secret of Korean skin is to exfoliate the skin and use many products to hydrate and moisturize the skin 💧 촉촉한 피부 (skin moist) everyone can have it if they diligently use skincare 💙 JUMISO - YES, I AM TONER AHA 5% @jumiso_official •••• As we age and the ability to regenerate the skin decreases as we get older, we need products that can help our skin regenerate well. Dead skin cells that are not cleaned properly will cause our skin problems. As we know the pores in our skin breathe and will not be happy if there is something blocking and clogging. The emergence of skin problems such as pimples and blackheads in general is because something is clogging in the pore. So we need products that can help prevent clogged pores and make the skin ready to absorb skincare well. So, we need a toner that can exfoliate the skin and prepare the skin well 💦 •••• We all know that if the skin is well prepared it will absorb the maximum function of the skincare that we use. And I never skip using toner because toner plays an important in preparing the skin
•••• After cleansing, I wet the cotton with this toner and gently wipe over face. I use this toner morning and night and of course the rules for using exfoliating products must use broad spectrum sunscreen above SPF30. Even though it contained 5% AHA toner, it didn't feel tingling on my skin 🥰 •••• The content of AHA in this toner is glycolic acid and lactic acid which is suitable for my combination and sensitive skin types. Contains of Pathenol and Lemon myrtile as a boosters to help maintain water-oil balancing on your skin. has a soft lemon scent that makes it feel fresh when used, love this toner 💙
••••
Ypu can get all Jumiso Product at @stylekorean_global 🛒 and there has a best deal promo for bundling Jumiso product 😍 Let's check it out
http://bit.ly/35DZqhM
and shopping 🛍
••••
#stylekorean
#stylekorean_global
#jumiso
#jumisoyesiamtoner
#kbeauty
#kbeautyblogger
#kbeautyblog
#skincare
#makeup
#beauty
#selfie
#clozette
#clozetteid
#abskincare
#kbeautyskincare
+ View more details

loading ...
Back To Top