loading...
Search
310 RESULTS FOR KAYCOLLECTION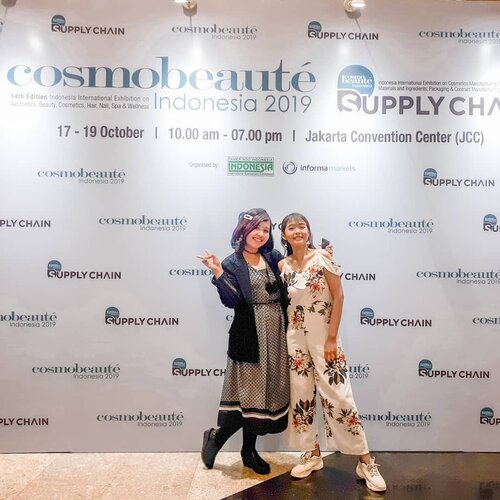 REKOMENDASI BOOTH UNTUK DIDATANGI DI @cosmobeauteindonesia 🙈Maaf guys aku mau ngeracun dikit, diskon2 nya cuma sampe hari Sabtu 19 Okt 2019 yaahh lgsg aja ke JCC Senayan, masuknya gratis kok 🙈Beberapa booth yg td aku samperin (dan belanja) 🤣1. @extica.id diskon 35% all item, recommend aku eyeliner dan cushion barunya yg collab sama @njsmakeup karena produknya masih baru bgtt.. Kalau follow dapet free sample juga loohh 😍2. @mukka_kosmetik banyak produk diskon up to 50 % dan ada buy 1 get 1 juga, recommend aku liquid eyeshadow metallic (42rb dapet 2) 😋3. @beautytreatscosmetic banyak produk diskon up to 50 % dan ada buy 1 get 1 juga, recommend aku Mascara & Eyeliner, masing2 60rb dapet 2 🤣4. @armandocarusoid special price makeup bag mini, dari 2 jutaan jadi 200rb aja 😍5. @ayoubeauty special price 10k - 20k macem2 produk, aku td beli blotting paper 10k doang isi 5 lembar wkwk.. Plus kalau follow dapet bonus lipbalm nya @nattu.skincare 🥳6. Acrilic organizer di @indosio17 juga worth banget! Beli produk apa aja 150k dapet organizer buat kapas 2 kotak (worth 35k) dan ini yg membuat goodies aku penuh yg kalian liat di story tadi wkwkwk 🤣7. @viennabeautyofficial punya MAKEUP SACHET harganya 18 - 35k WKWK aku ga tergoda kok guys tapi masih terbayang bb cream sachet nya 😭8. @martinezbeautyofficial ada cat rambut sekali pakai bentuk sachet gitu, 50k dapet 5 sachet, sip mantap 🤣9. @nacific.indonesia diskon 55% buat serumnya, dan diskon 40% buat produk lainnya, tapi rush hour gt jd harus nungguin kapan rush hour nya 🤗10. @kaycollection special price 5k, 10k, 20k, 50k, 100k. Brush2 Masami cuma 50k, ada juga beberapa yg 20k. Sikat gigi 5k. Micellar water Evoluderm 20k, sip thank me later 😂Udah deh segitu dulu aja, makasih @enyadinda yg sudah seharian bersama mengarungi kepusingan di
#cosmobeaute2019
inii 😘
#beautygoersID
#widlimjalan
#Clozetteid
#jakartabeautyblogger
#bandungbeautyblogger
#bandungbeautyvlogger

+ View more details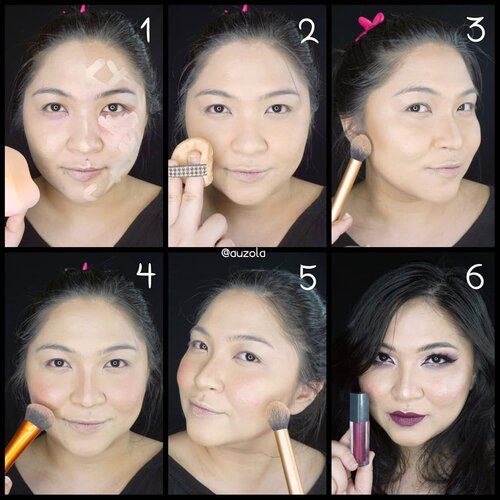 #auzolatutorial
#auzolaeyemakeup
Berry smoky look pictorial is here 💕 Postponed a few days because Isa is sick, but here we go! Swipe for eyemakeup tutorial ☀
.
☀Steps:☀
1. Prime face using @nivea_id Makeup Starter 2in1 Day Serum. Conceal dark eyes & acne redness using @makeoverid Camouflage Cream Face Concealer and top it with Flomar Full Coverage Concealer. Use foundation afterward (@katvondbeauty Lock It Foundation) and blend with sponge.
2. Dab a little powder on the entire face (I used @kaycollection BCL Clear Last Powder).
3. Contour your cheek, jawline, forehead and nose using @toofaced Cocoa Contour in Dark Cocoa.
4. Add pink blush on the apple of the cheeks, I used @nyxcosmetics_indonesia High Definition Blush shade Baby Doll.
5. Highlight is a must! Use @esqacosmetics Highlighter in Phuket on your nose, upper check, cupid bow and other place you need to highlight.
6. Put on Berry Smoky eye makeup and don't forget the lipstick to match (I used @beautitarian Metalip in Sugarplum Fairy.
.
Step eyemakeup nya di next post yah nanti biar ga kepanjangan 😂
.
.
.
.
#wakeupandmakeup
#makeupforbarbies
@makeupforbarbies
#indonesianbeautyblogger
@indobeautyblogger
#undiscovered_muas
@undiscovered_muas
#bloggerceria
@bloggerceriaid
#bloggermafia
#clozetteid
#fdbeauty
#indobeautysquad
@indobeautysquad @tampilcantik
#tampilcantik
#mua_army
#fantasymakeupworld
#cchannelbeauty
@cchannel_beauty_id
#girlssecretsquad
#100daysofmakeup
#beautybloggerindonesia
@beautyblogger_indonesia
+ View more details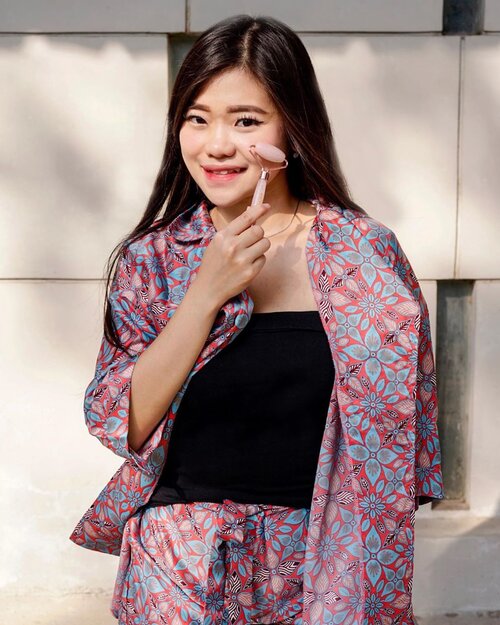 A must have! 🌸Time to pamper yourself dengan Rose Quartz Beauty Roller bisa mengecilkan pori-pori, mengencangkan kulit, menghilangkan kerutan (anti-aging) dan sirkulasi darah di wajah menjadi lebih lancar. Serum, moisturizer & sheet mask kamu akan lebih meresap kalau pakai ini loh dan juga relaxing banget._Tips: Simpan Rose Quartz Beauty Roller ini ke dalam kulkas selama 15-30 menit sebelum pemakaian._
#RoseQuartz
#BeautyRoller
#KeepOnRollin
#KayCollection
@kaycollection

+ View more details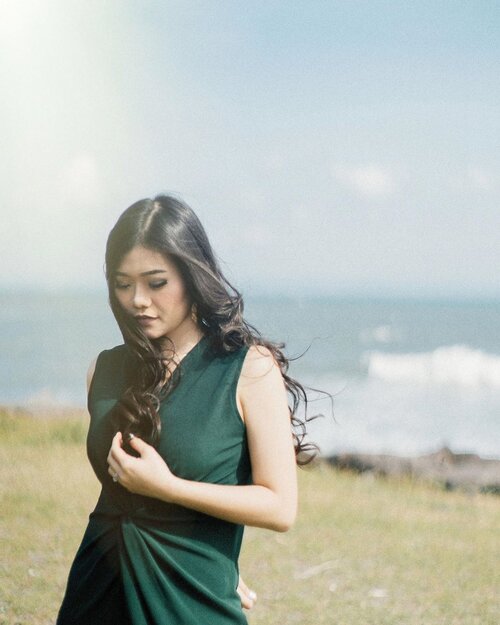 Dear self,
There are times in life when you must give up the things or the people that you love in order to love yourself. When you have to sacrifice your hapiness, become someone you're not, refuse to let go because of fear and lost self-worth, then there's a problem. It's sign to let go.
There's only one person in this world who can love 100% you and that's the person is YOU! You need to look inside to see how loveable you are. You deserve love and share it with others. ❤️
_
#KeepOnRollin
#KayCollection
@kaycollection

+ View more details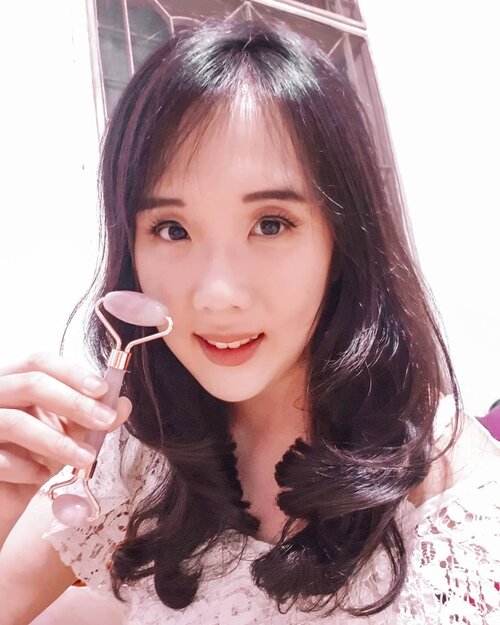 + View more details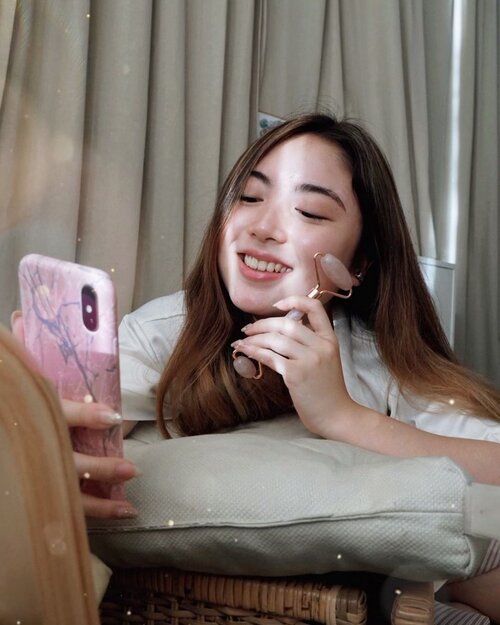 + View more details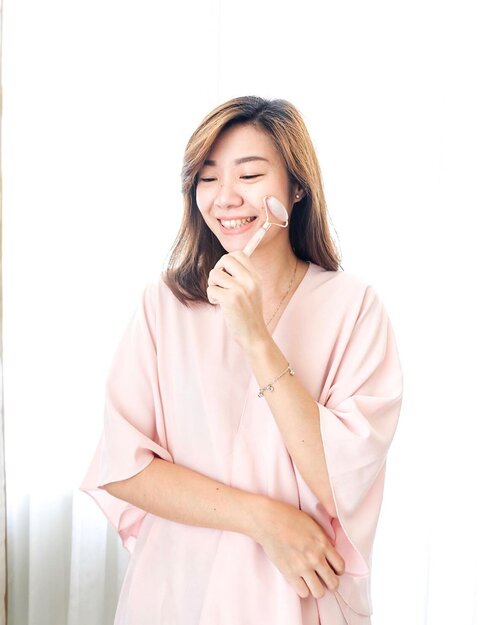 + View more details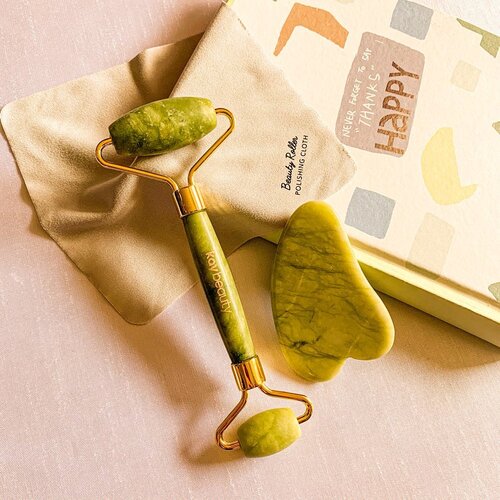 [ ANNOUNCEMENT + REVIEW ]Ada beauty roller terbaru di bulan ini nih dari @kaycollection. Sudah beberapa hari aku pake jade beauty roller ini , aku usahakan rutin karena aku ga sabar pengen liat hasilnya.•Nah jujur karena aku baru pake like about 4 night jadi blm bener2 kerasa bgt perubahan signifikan di kulit aku, cm yg bisa aku rasain for now dalah kulit aku lebih cerah ( mgkn karena darah di wajah aku lebih lancar kali yah karena aku roll terus all over my face 😍) , trus dampak tercepat juga yang terasa adalah facial relaxationnya, kayak di massage2 gitu wajah aku dan i love it soooo much ! ❤️•Aku bakal pake ini terus agak lama dulu baru aku update lg ya perubahan apa lagi yg aku rasakan, nanti aku sharenya di story aja yaaa, stay tune 😊•Good newsnya lagi, ada special deals kalau purchase di webiste barunya @kaycollection
www.kaycollection.com
✨✨•Swipe up for details ↔️
#keeponrollin
#kaycollextion
#clozetteid

+ View more details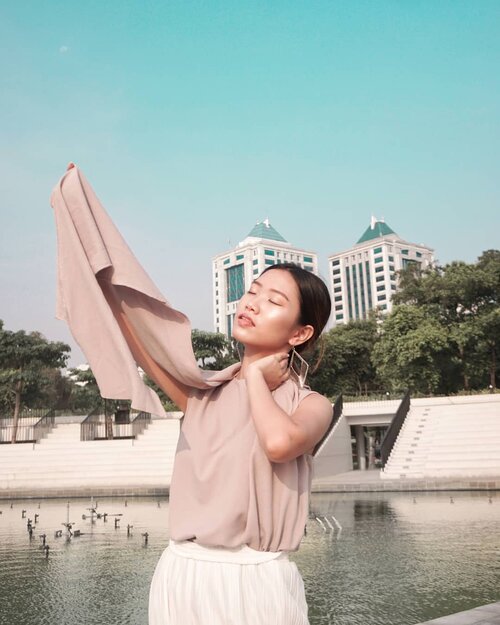 Kayaknya hampir semua orang pernah ngerasain yang namanya 'INSECURE' apapun itu jenisnya. Kalau kalian pernah, good for you! It means you have been through something yg bisa bikin kalian STRONGER.. 🙏
Looking back, when in junior high, i was super skinny. What i most remember is, waktu berat badan ak sempet nyentuh angka '33 kg' karena habis opname! Sad isnt itt... Dinaikkin juga susah, nggak segampang itu. Sama kan casenya nurunin badan pun begituuu. 😊
-
Yang ikutan iba adaa, yang nyuruh gemukin ada, yang cuma ikutan sok tau juga ada hauahha. Was being careless at some point, tapi kadang2 jadi kebawa mikir juga lhoo, namanya juga masih manusia kan. Lost.. I was lost in the idea perfection
Sering banget denger statement kayak gini dulu
Ker gendutin dikit dong hehehe. Nanti 'lebih' cakep.. Lu kok kurus banget sih??
-
Poinnya disini adalah, sebenarnya ide perfection itu nggak salah, tapi sangat2 subjektif. Perfection starts within our mindset. Dan terpenting, perfect buat kamu belum tentu buat orang lain!!! (Ayo inget2 trs ya huahaha)
-
Kalau ad yg komentar, positivenya diambil, yang rasanya negatif, tutup kuping aja. Soal urusan badan kan berdampak juga buat kesehatan. Jangan jadi apatis kalau memang sarannya bagus lho ya.. Tapi yang sounds negative, jauhin statementnya. Now i love my self more, my posture as well. Perfect buat orang lain, belum tentu buat kalian hehehe ❤
__
@kaycollection
#keeprolling

+ View more details

loading ...
Back To Top