loading...
Search
16 RESULTS FOR KBEAUTYBLOG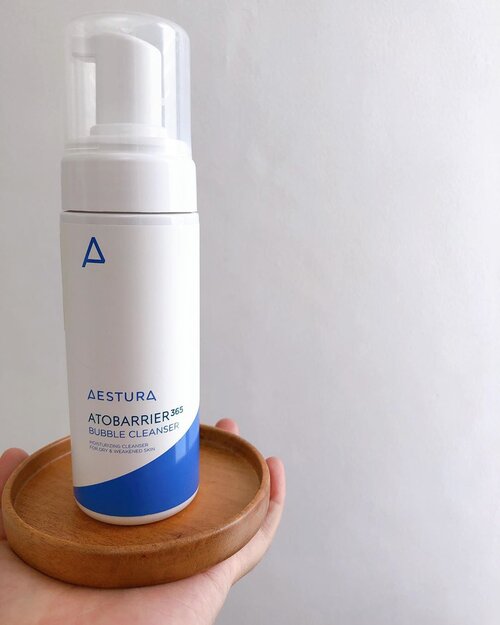 BUBBLE CLEANSER 🧖🏻‍♀️🛁 AESTURA ATOBARRIER365 @aestura.official ••••
Cleanser fancyku ini dengan bentuk bubble cleanser, tinggal pencet pumpnya langsung keluar produknya berupa bubble gemey 🤩 produk ini lagi jadi kesayangannku akhir2 ini karena begitu praktis dan meminimalkan effort bikin busa dulu sebelum dipake ke muka 😆
•••••
Produk buatan Amore Pacific seperti kalian tau ga pernah fail di aku, dan aku emg super interest sama Aestura karena mreka ini rangkaian skincare basic yang khusus dan gentle banget 🧖🏻‍♀️
••••••
Line dari Atobarrier365 ini dikhususkan untuk pemilik kulit kering dan yang mudah iritasi dan sensitif. Kulitku emang kombinasi dan sekarang lagi suka merasa kering terkadang dan kulitku itu sensitif. So ini cleanser perfect banget buatku, dia lembut banget, gentle membersihkan, wanginya seger dan moist banget di kulitku🧖🏻‍♀️
•••••
Produk ini HYPOALLERGENIC TESTED AND HET-CAM TESTED (11 FREE). Apa sih het-cam tested 11 free ? Bebas dari 11 macam bahan, antara lain bahan baku hewan, minyak mineral, polialikramida, imidazolidinyl urea, triethanolamine, minyak silikon, pigmen sintetis, rasa buatan, surfaktan PEG, surfaktan sulfat🧪
•••••
Produk ini punya PAO 12M dan isi kemasanya 150ml. Gelembubg mikro yang efektif membersihkan kotoran pada kulit dengan lembut🛁
•••••
Sensitive skin approved dong 🤩 buat kalian pemilik kulit sensitif kaya aku dan pengen punya second cleanser yang lembut dan efektif bersihin kulit, kalian bisa coba produk ini ya dan mampir di Charis Shop aku 🛒klik link di bio 🎀 dan mau kasitau setiap pembelian di charis shop aku kalian bisa dapet gift 😍
•••••
#aestura
#aesturaatobarrier365
#aesturabubblecleanser
#charis
#charisceleb
#charisindonesia
#kbeauty
#beautybloggerindonesia
#kbeautyblog
#kbeautyblogger
#skincareblog
#skincarecommunity
#abskincare
#abcommunity
#skincare
#makeup
#selfie
#beauty
#clozette
#clozetteid
+ View more details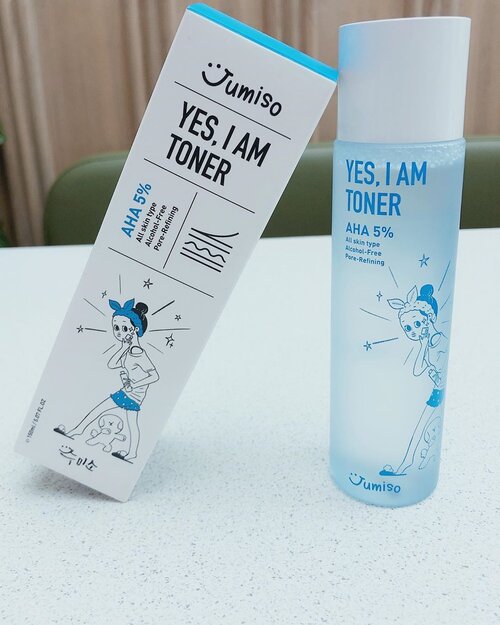 The secret of Korean skin is to exfoliate the skin and use many products to hydrate and moisturize the skin 💧 촉촉한 피부 (skin moist) everyone can have it if they diligently use skincare 💙 JUMISO - YES, I AM TONER AHA 5% @jumiso_official •••• As we age and the ability to regenerate the skin decreases as we get older, we need products that can help our skin regenerate well. Dead skin cells that are not cleaned properly will cause our skin problems. As we know the pores in our skin breathe and will not be happy if there is something blocking and clogging. The emergence of skin problems such as pimples and blackheads in general is because something is clogging in the pore. So we need products that can help prevent clogged pores and make the skin ready to absorb skincare well. So, we need a toner that can exfoliate the skin and prepare the skin well 💦 •••• We all know that if the skin is well prepared it will absorb the maximum function of the skincare that we use. And I never skip using toner because toner plays an important in preparing the skin
•••• After cleansing, I wet the cotton with this toner and gently wipe over face. I use this toner morning and night and of course the rules for using exfoliating products must use broad spectrum sunscreen above SPF30. Even though it contained 5% AHA toner, it didn't feel tingling on my skin 🥰 •••• The content of AHA in this toner is glycolic acid and lactic acid which is suitable for my combination and sensitive skin types. Contains of Pathenol and Lemon myrtile as a boosters to help maintain water-oil balancing on your skin. has a soft lemon scent that makes it feel fresh when used, love this toner 💙
••••
Ypu can get all Jumiso Product at @stylekorean_global 🛒 and there has a best deal promo for bundling Jumiso product 😍 Let's check it out
http://bit.ly/35DZqhM
and shopping 🛍
••••
#stylekorean
#stylekorean_global
#jumiso
#jumisoyesiamtoner
#kbeauty
#kbeautyblogger
#kbeautyblog
#skincare
#makeup
#beauty
#selfie
#clozette
#clozetteid
#abskincare
#kbeautyskincare
+ View more details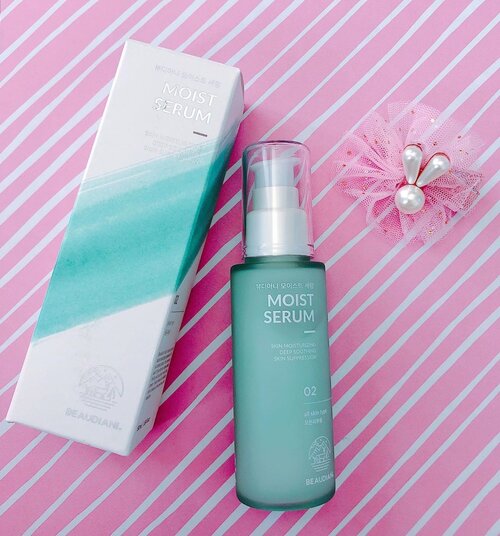 Annyeong 촉촉 스킨 hunter 🔎💧 @beaudiani_global @beaudiani MOIST SERUM
REFRESHING and MILD ESSENCE
SKIN MOISTURIZING, DEEP SOOTHING, SKIN SUPRESSION
If you a newbie of kbeauty, you'll confused with naming emulsion, essence, serum. Let me tell you, in kbeauy, layering skincare is about step by step using skincare from the mildest to the thickest ter texture. This basic principle.
Personally, I used this product on moisturizer slot and give me extra hydration because I used 2 layers. The texture is gel cream easy melt on skin, milky white colour a little bit transparent, hint citrus orange scent, fast absorb and non sticky feeling. I used in AM PM and so light texture.
Contain micro silk moisture capsule technology, soothe the skin and intensive moisture effect. My skin feel so smooth like using pore primer.
The packaging is sturdy, elegand, and cutie with colur combination 😍 and the Ingredients is so interesting
They claim is for all skin type. And I feel comfortable using it even though my skin is breakout and is a good thing. This product will not trigger a breakout 😍
You can buy this product at @frmadcos and get 30% discount if using my code 🛍
And special thankyou for @madforcos
#madforcos
#frmadcos
#beaudiani
#kbeauy
#abskincare
#abcommunity
#abblogger
#idskincarecommunity
#skincarecommunity
#kbeautyblog
#kbeautyblogger
#kbeautybloggers
#skincareblog
#skincareblogger
#clozette
#clozetteid
#skincare
#makeup
#beauty
+ View more details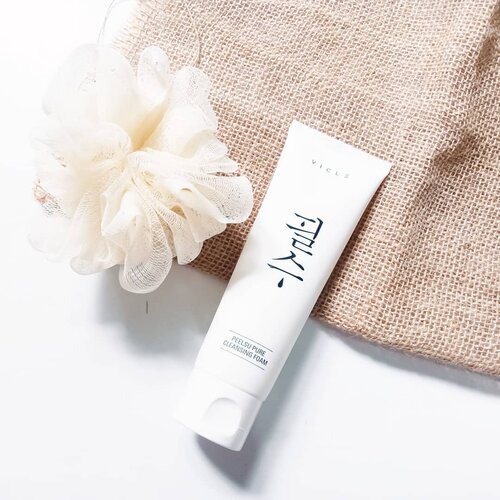 Another cleanser you should try this year!
Sabun PEELSU PURE CLEANSING FOAM dari @vicle_cosmetic ini beda dari sabun lain karena kandungannya alami dan bersahabat dengan pH kulit. Tidak mengandung bahan yang keras seperti deterjen, makanya busanya sedikit dan saat dibilas tuh ga bersih kesat tapi ada sedikit rasa licin. Sehabis dicuci juga nggak ada efek ketarik gitu, malah jadi terasa lembab.
Aromanya juga unik banget kayak suplemen Scott Emulsion yang rasa jeruk. Yang pernah minum pasti tau deh aromanya. Hehehe... Dia ini mengandung lemon peel oil, lavender oil, matricaria extract, calendula, eucalyptus, dan tea tree yang fungsinya bisa untuk meningkatkan skin barrier kulit, mencerahkan, membersihkan pori dan lain sebagainya.
Selengkapnya bisa baca di blogku. Link on bio. Di sana juga udah tertera link kalo kamu berminat beli. Harganya hanya 160k-an aja kok dan bisa dibeli di @hicharis_official.
#charis
#charisceleb
#peelsupurecleansingfoam
#peelsucleansingfoam
#kbeautyblog
#kbeautyunicorns
#abcommunity
#kbeautycommunity
#kbeautyaddict
#beautyflatlay
#abbeatthealgorithm
#koreanbeautyproduct
#clozetteid
#idskincarecommunity
+ View more details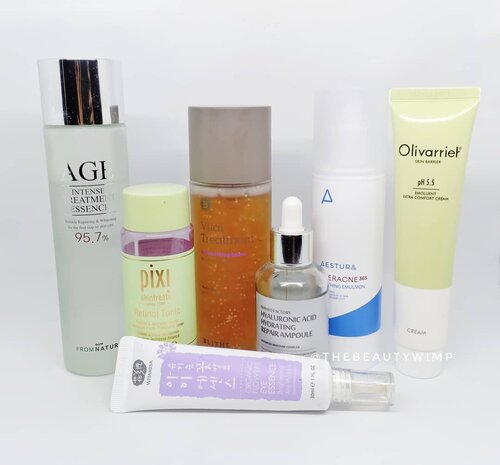 + View more details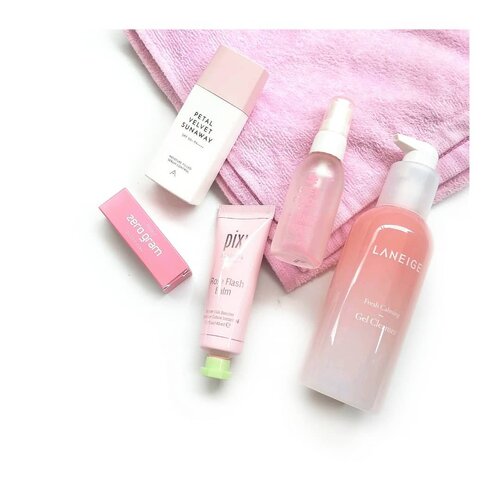 + View more details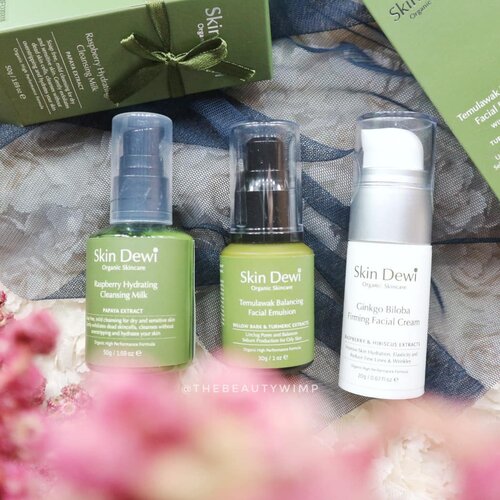 + View more details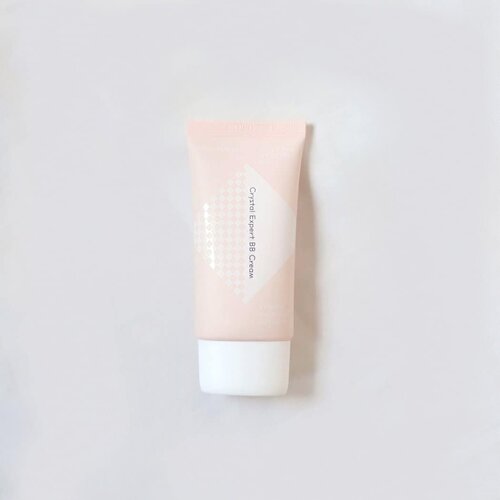 + View more details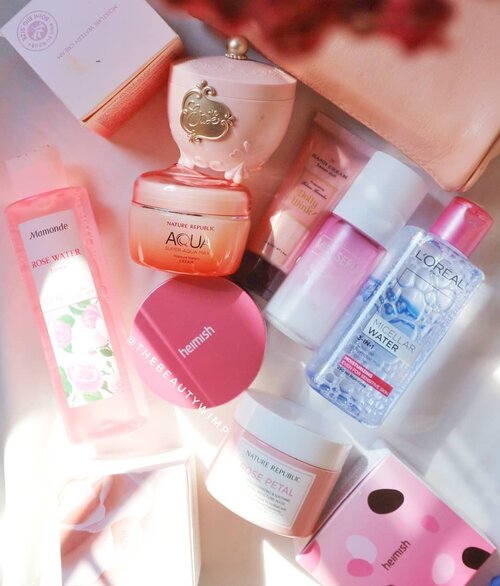 + View more details

loading ...
Back To Top