loading...
Search
56 RESULTS FOR KHIMAR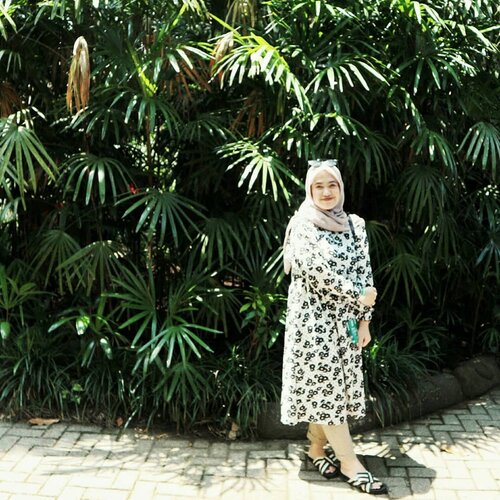 Throwback 2 minggu yg lalu pas jalan2 ke taman safari bareng keluarga besar. Seru banget ! Terakhir kali ke taman safari tuh pas aku umur 5 tahun. Sekarang pas kesini uda bawa anak umur setahun. Rencana mau foto ama anak macan, tapi ternyata gada anak macan nya. Jadi lah foto sama singa. Btw, singa di foto itu umurnya baru 15 bulan, sama kayak ayyash. Gede banget. Itu yg motoin ama singa aja sampe ngeblur, gara2 serem kali ya. Tapi aku yakin tukang fotonya gabakal ngaku kalo gemeteran wkqkqkqkqkqqkKhimar + Tunik yg nyaman buat rekreasi ini dari @adinatelier ternyaman, tersimple, ter elegan.
#clozetteid
#adinatelier
#ladyjannah

+ View more details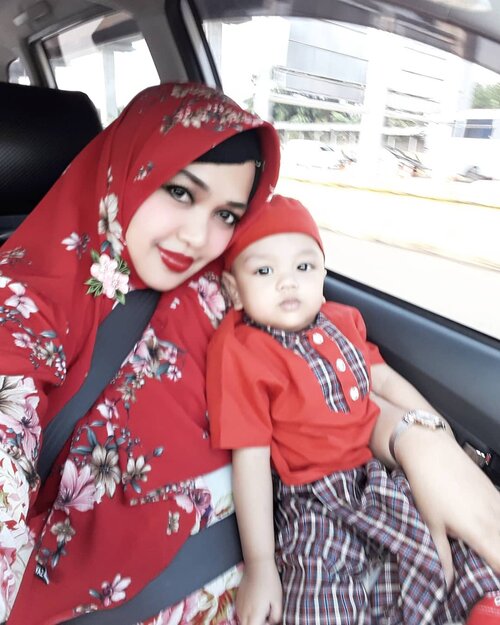 + View more details
Wiken kemarin nganterin anak - anak beli mainan dengan angpau yang mereka terima, mamak pakai jilbab dari @cielo.collection . Coraknya cantik, bahannya jatuh plus bisa dipakai menutup punggung dan dada. Makin syuka deh mamak. Meski bahannya jatuh tapi gak lari2 karena ciput yang saya pakai berbahan rajut. Bahannya juga enak gak gerah meski diajak panas - panasan. Makasi ya @cielo.collection untuk hadiahnya. Semoga Allah ridho dan berkah usahanya teh @ekadeau ...
#gift
#jilbab
#khimar
#hijab
#clozetteid

+ View more details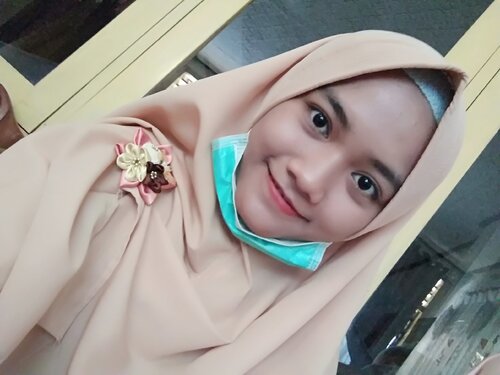 This is my favorit hijab
+ View more details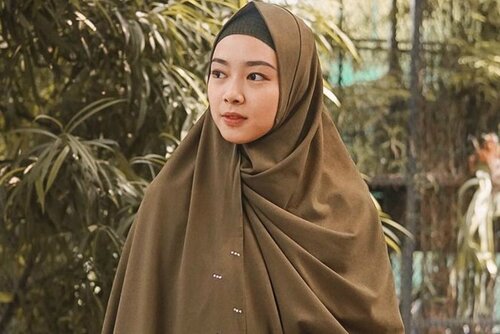 Biasa tampil anggun dengan nuansa pastel, kali ini Lindswell memperlihatkan tampilan berbeda.
Simak juga artikel menarik lainnya di Article Section pada Clozette App.

+ View more details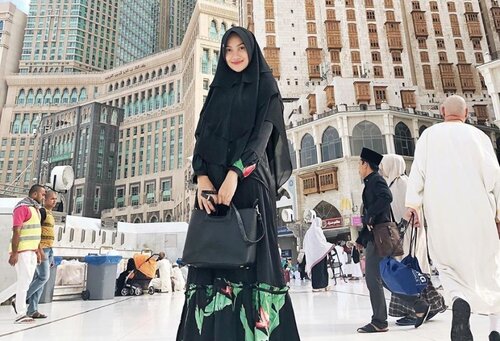 Banyak hal yang perlu disiapkan saat akan menjalankan ibadah haji atau umroh. Bukan hanya dituntut untuk mempersiapkan mental dan fisik. Hal lain yang juga tidak kalah penting adalah pakaian serta hijab khimar yang akan kita kenakan untuk temani ibadah umroh atau haji. Tanah suci memang memiliki kondisi cuaca yang berbeda, udara serta teriknya matahari tentu menuntut kita untuk memilih khimar yang ekstra nyaman dan cukup fleksibel untuk jalani ibadah. Seperti apa jenis khimar instan yang cocok dikenakan untuk menemani ibadah umroh atau haji? Berikut 5 rekomendasi khimar yang cocok untuk menemani ibadah haji atau umroh.
Khimar untuk Ibadah haji atau umroh:
1. Gunakan khimar hijab yang senada dengan niqab atau cadar.

Taqiya Niqab - Khimar Niqab Noor (L)

Bisa dibilang bahwa koleksi khimar polos panjang yang serasi dengan niqab kerap menjadi pilihan banyak orang untuk temani ibadah umroh maupun haji. Salah satu alasannya tentu saja karena khimar niqab set ini cukup praktis dan cantik unt...
Simak juga artikel menarik lainnya di Article Section pada Clozette App.

+ View more details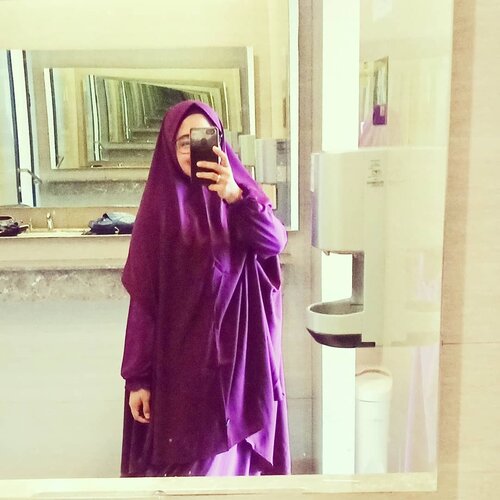 + View more details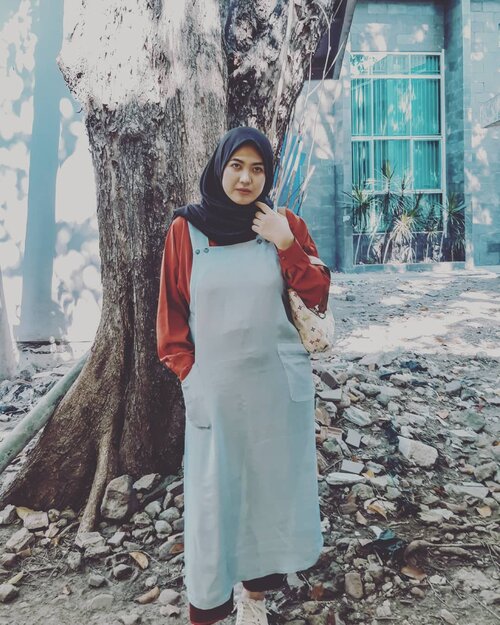 As you already know guys i love preloved soo much! I really find this hobby is have huge benefit for me like helping me make space in my closet, helping earth - less consuming things, appreciate what i have and what sparks joy to me, and also make money from it. I learn a lot from my hobby, and it's very changing-life. Then i found @carousell.id And it become my favorite preloved app till now! I also find my favorite classic bag (chanel double-flap in caviar ❤ not this one on the photo) from @carousell.id With a very good price (you need to be so careful too about the authenticity and also bigbigbig trust)and another stuff i really need when i want to find something rare with a good price.My outfit is all preloved (except shoes and khimar), and i do find my style all covered with my preloved outfit. Because i like classic things, so this hobby is very suitable for me ❤ do you guys find that preloved hobby is usefull for you ? If yes, please share your story on the comment, i love to hear from you ❤
#letscarousellWhat
i wear on the photo:Blue outer : prelovedOrange shirt : mom's closetMaroon pipe pants : mom's closetLV monogram multicolor bag : mom's closetShoes : old shoes i repaired thanks @deli_shoes_sby Black Khimar : newTo shop my preloved, please write on your browser
carousell.app.link/prelovedinza
#clozetteid

+ View more details

loading ...
Back To Top