loading...
Search
1,100 RESULTS FOR KIDS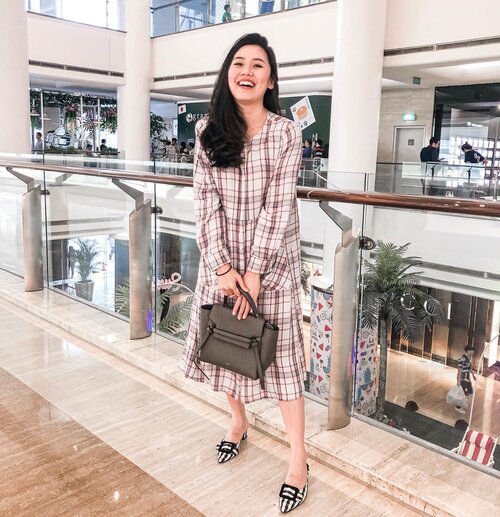 Why it is important that moms take time (or be given time) to dress up and self-pamper.
Some people say we gotta look nice for our husbands, because "men fell in love thru their eyes" atau kasarnya laki-laki lemah di mata. That's fine, if that works for you, no judgment here. Me, I don't wanna put that kind of pressure on myself. (Sorry husband 😛, but bear with me and you'll see what I mean). For me, dressing up is important because it makes me happy. Looking nice and gathered puts me in a good mood. And when I'm happy, I'm better equipped to play my role as a wife and a mother. When I'm happy, I radiate joy in our household; and my husband and kid will be better taken care of.
Note that "looking nice" does not always mean wearing some statement dress you're not really comfortable in, putting on a full make-up or even getting mani-pedi. Whatever works for you! If a full-on make up makes you feel your best, great. If merely putting together a cute outfit gets you there, awesome. The point is: know what you need (usually it's what we used to do when we were younger and before we had kids) and give yourself time to do it.
In fact, this encouragement applies to other activities as well. Cooking, reading, traveling, exercising, even working. Make time for any activity you're passionate about or fond of. I emphasize dressing up and pampering in this post simply because it's one of those activities we girls like to do but often feel bad for making "too much" time for while we have a baby to tend to.
I say all this because as mothers our instinct is to put another person's (i.e. baby's) happiness first, and with the gazillion baby needs we tend to get caught up in a mess and forget about our own needs. So here's a reminder to you: 🔆 Be happy first, so you can grow a happy family. 🔆
#clozetteid
#ootd
#momblogger
#selfcare
#loveyourselffirst
#mamadaily
#honestlymothering

+ View more details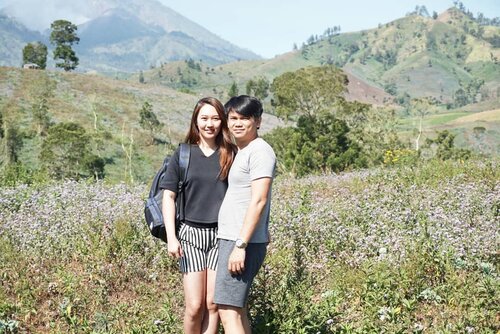 + View more details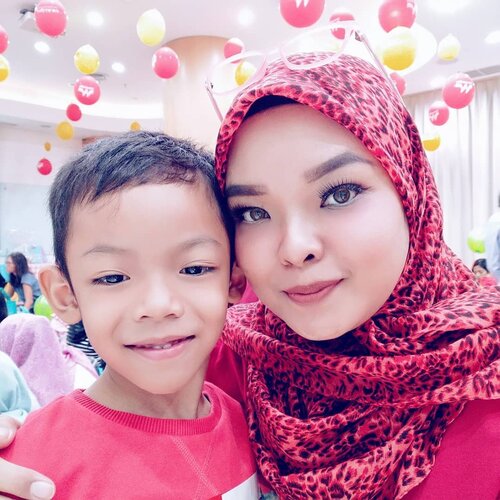 KIDS PLAYDATE
Jujur aja sejak punya bayi aka Rissa, posisi Narend hampir terlupakan oleh saya. Bermain bersama Narend, menjadi hal yang sangat langka bagi saya. Entah saya yang belum mahir sebagai ibu baru untuk membagi perhatian, atau memang saking sibuknya saya sulit membagi waktu kepada Narend. Di usianya Rissa yang masih 4 bulan, hampir 24 jam pasti bersamanya. Oleh karena itu dari sekian banyak pilihan aktivitas weekend hari itu, saya memilih ikut Kids Playdate bersama Kalcare. Kami bertukar peran, biarkan Rissa bonding dengan ayahnya dulu 🙂
Acaranya ngapain? Kami bermain bersama. Mulai dari membuat prakarya dari barang2 yang murah meriah di sekitar kita, seperti membuat tamborin dari piring plastik makanan kue, boneka tangan dari kaos kaki yang mungkin tinggal sebelah aja di rumah, bikin kartu ucapan, mendengarkan acara talkshow and networking. Ketemu and kenalan sama mommy2 baru lagi disini ☺️
.
Simple kan? Bukan hasil karya yang terbagus yang diinginkan, tapi bondingnya yang justru ingin dicapai
Terakhir kami berpelukan dan saya mengucapkan ke Narend, "Terima kasih ya nak, sudah menemani mommy bermain hari ini." "Iya mommy, sama2." Itu air mata saya langsung menetes dong entah kenapa 😭
Lihatlah ekspresinya, sebahagia itu dia 🤗
Hai all mommies, sudahkah kamu meluangkan sedikit waktu sibukmu untuk anak2mu? 😊
#MorinagaPlatinum
#kalcarekidsplaydate
#KidsPlaydate2
#mommylife
#parenting
#motherhood
#weekend
#momlyfe
#clozetteID
+ View more details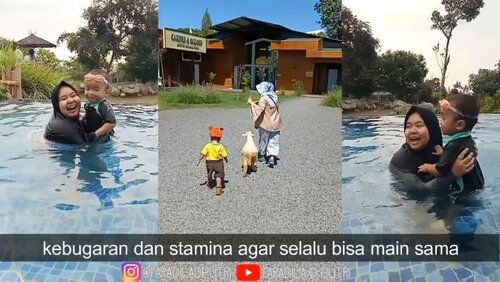 Don't make your kids the reason that you are not being healthy. Make them the reason you HAVE to be healthy. Siapa yang setujuuu? .
Memang benar sih kita selalu menomorsatukan anak terlebih dahulu. Tapi sebagai orang tua, kesehatan dan kebahagiaan kita juga harus diperhatikan. Happy mom makes happy kids and of course a happy family ❤️ .
Kedua orang tua saya pernah mengidap penyakit yang cukup serius. Alhamdulillah meskipun sudah tidak sakit lagi (I hope it stays that way, aamiin!), tapi masih keinget rasa sedihnya pas mereka sakit 💔💔 Saya ga mau nanti Rio merasa hal yang sama juga. So living a healthier life is obviously the key. .
Plus, saya juga mau tetap sehat biar bisa main bola bareng Rio, nemenin dia survey kampus buat kuliah sampai gendong cucu 🥰🥰 Itu sih alasan simple kenapa saya mulai hidup sehat dari sekarang. For the sake of my kids and family. .
Kalau kalian punya alasan untuk mulai hidup sehat kah? Share yuk dibawah ini 😆 .
-------
.
@kumparancom @sunlife_id
#LiveHealthierLives
#SUNLIFExkumparan
#clozetteid
#clozettedaily
#healthy
#livehealthy
#exercise
#workoutmotivation
#workout
#livehealthier
#momblogger
#lifestyleblogger
#indovidgram
#instavideo

+ View more details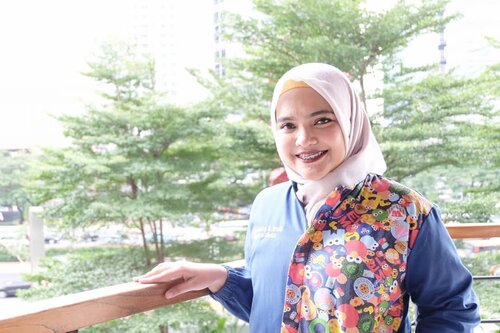 Pagi semuaaaa, akhirnya buku @senyumsikecil jadi jugaaa. Swipe buat yang mau liat fitur bukunya.Konsep dental kids friendly, dan
#FromParentsForParents
bikin kita sadar buat gigi yg sehat harus dari dasarnyaaa banget..Sudah banyak buku yang menceritakan kuman digigi seperti apa, sakit gigi bagaimana dan kedokter gigi bagaimana. Semua anak tau kuman itu harus disikat. Tp sikatnya gimana? Nah makanya kami @senyumsikecil membuat
#experiencebook
ini..Children see children do children memorizing.Dengan mencoba anak ingat dan semoga akan lekat..Terimakasih atas sambutan yg luar biasa hangat, ragu2 jual takut ga ada yang beli. Tapi ternyata sampai atambua juga mau beli.I love you 3000💕.Kami lagi menggodok lagi soal pengiriman,silahkan kasih ide dong pengiriman bisa via apa. Terakhir kami masih jne dan gosend utk jabodetabek. Dan jne trucking untuk yg pesan diatas 5 buat yg luar daerah agar gak memberatkan..Comment below ya..
#ClozetteID
#bukuanak
#busybook
#popupbook
#doktergigianak
#wecareweshare

+ View more details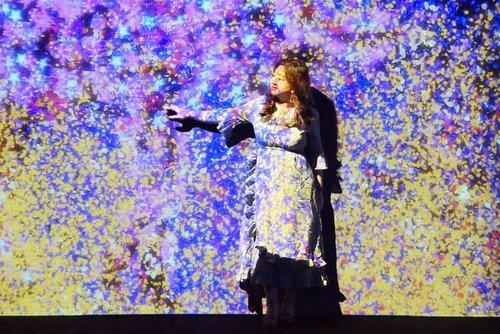 + View more details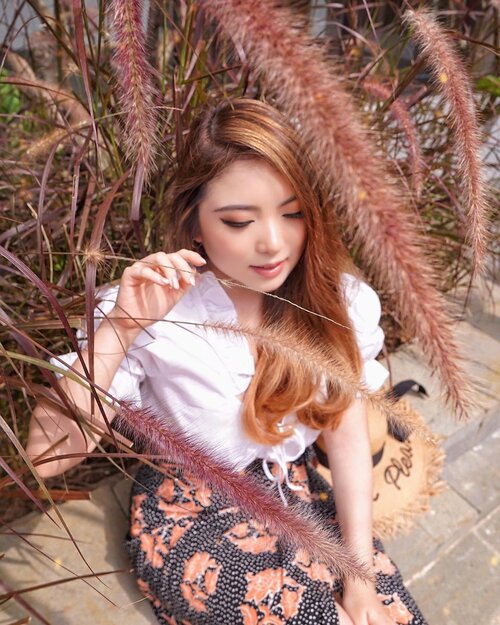 + View more details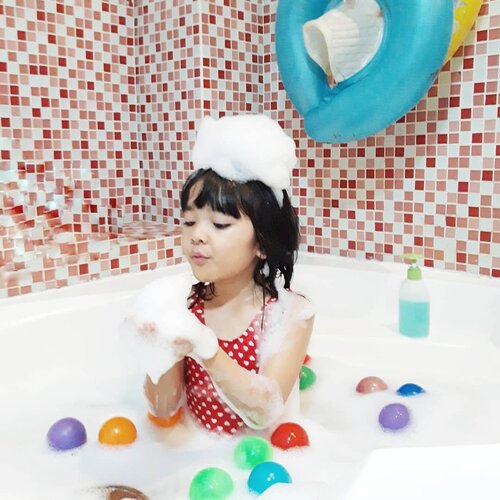 + View more details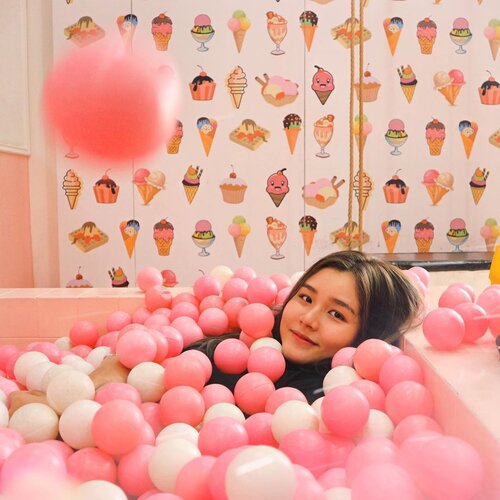 + View more details

loading ...
Back To Top