loading...
Search
1,266 RESULTS FOR KIDS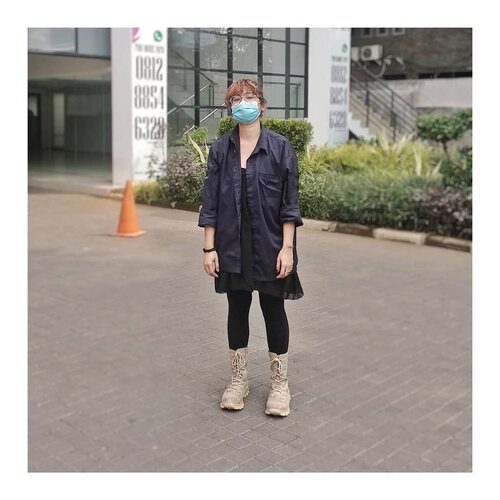 (Anggap aja) oversized boyfriend's shirt and boots.

Felt like a kid playing dolls borrowing dad's shirt.

+ View more details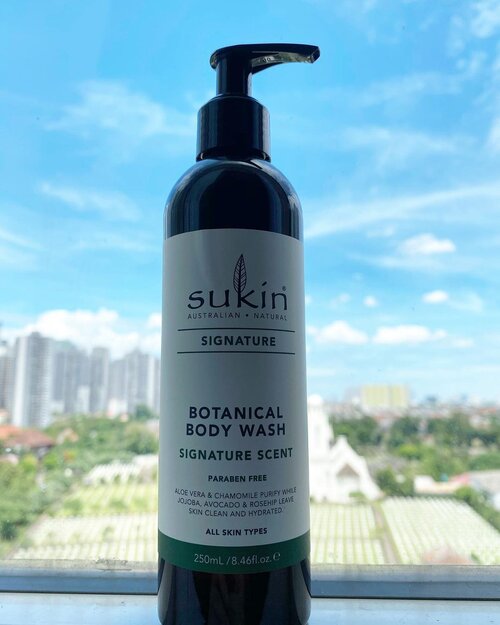 + View more details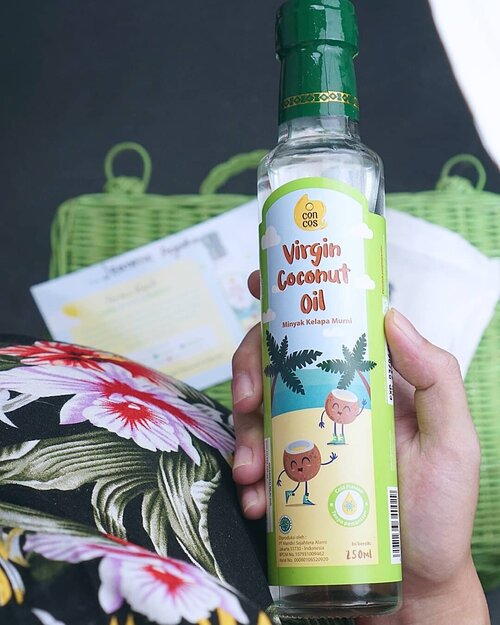 VIRGIN COCONUT OIL FOR KIDS 🥥.Aku mau kenalin Virgin Coconut Oil (minyak kelapa murni) yang sangat bagus untuk anak², ibu hamil, dan menyusui..Jadi coconut oil ini bisa digunakan utk memasak atau menumis sayur untuk si kecil..Selain itu juga produk ini sudah memiliki sertifikasi BPOM, Halal, ISO management food dan safety, ISO management system dan SNI. Lalu cara pengolahan virgin coconut oil ini tanpa tamabahan bahan kimia..Disaat cuaca dan kondisi pandemi seperti ini, anak², ibu hamil, dan ibu menyusui sangat rentan terkena virus dan kekebalan tubuhnya sering drop. Maka mengkonsumsi Virgin Coconut Oil ini memang sangat bagus, karena dapat menstabilkan serta meningkatkan kekebalan tubuh, melindungi dari virus dan bakteri, dan membantu penyerapan nutrisi..Karena bulan ni aku juga memasuki HPL, maka sangat bagus mengkonsumi coconut oil ini. Karena dapat membantu proses persalinan, memudahkan bayi untuk menyerap nutrisi, serta dapat meningkatkan kualitas ASI..Kalau mom sudah pernah cobain Virgin Coconut Oil? Yuk, cerita pengalamanannya mom 😊.Ohhh iya klo mau coba mom juga bisa membeli dengan harga diskon. Dari harga IDR 74.000 -> IDR 68.000 hanya pembelian di Shopee dengan menggunakan kode voucher CONCXJEAN..Tunggu apa lagi? Ayoo cobain khasiatnya, mom 😊
[email protected]
[email protected]
#jeanettegy
#ClozetteID
#PeduliSiKecil
#SehatBersamaConcos
#VCOIndonesia
#VCOuntukanak
#VCOuntuk
Asi

+ View more details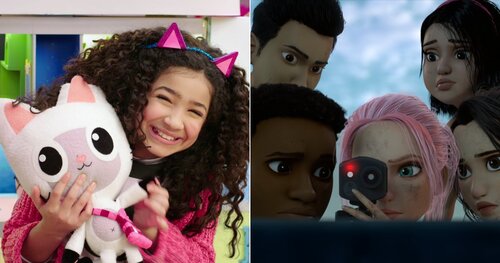 See all the new kids' series, seasons, and specials streaming on Netflix in 2021 — from original series to classic TV shows your kids already love!...
Simak juga artikel menarik lainnya di Article Section pada Clozette App.
+ View more details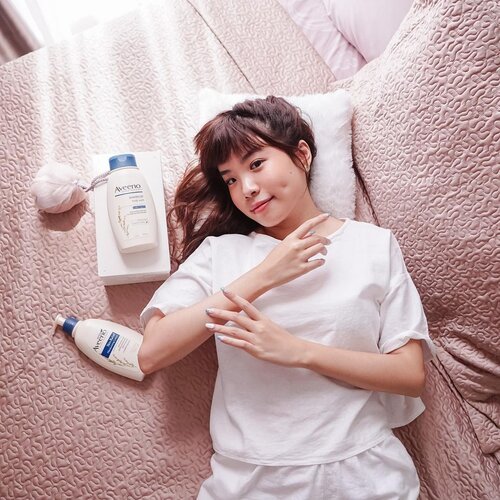 Since I was a kid, I'm not blessed in the skin area.. I have very sensitive and dry skin that's why it has been a continuous work in progress for me to find body care products that work on my skin. Let me introduce you to my new found love @aveeno_id , they have their body lotion and body wash! After using both of these products I realize my skin becomes so much more smoother, less dry and so much more healthy looking. I bet its because it deeply moisturizes up to 24hours. Before I would have rashes and itchy skin but now no more. AVEENO®️ Skin Relief Moisturizing Lotion is formulated with Prebiotic Triple Oat Complex and Natural Shea Butter that gently soothe and moisturize my skin without any fragrance or steroid. While the AVEENO®️ Skin Relief Body Wash is also fragrant free and gently cleanses and moisturizes to help soothe itchy, dry skin. If you're someone with sensitive skin too, I'd recommend you to give these a try! It's life changing....Find Aveeno products at Johnson & Johnson official store (J&J official store) at Shopee or at your nearest Guardian stores.
#GetSkinHappy
#AveenoID

+ View more details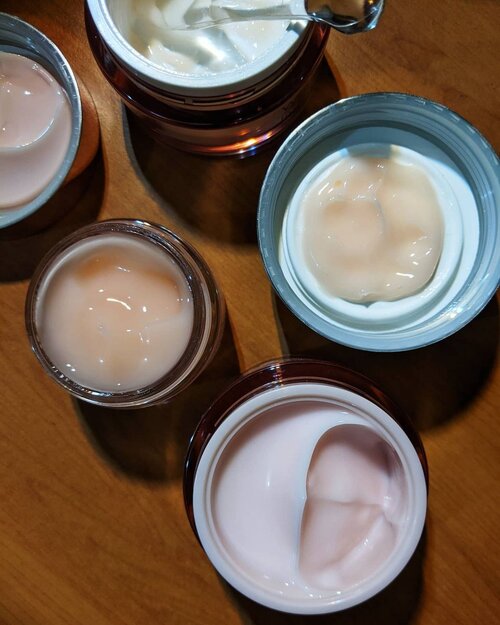 Gel Moisturizer <200rb vs 500rb-an, jadi siapa yg berprestasi gemilang bercahaya?
Aku pun masih pusing abis coba bandingin dua2nya. Harus abisin 1 jar yg <200rb dulu demi meyakinkan performance ybs. Bukan halu bukan hayalan belaka.
Clinique 72hrs nya sih ai sudah khatam lah. Dia bisa jadi pelengkap P3K mukadimah karena melembabkan (for real 72hrs) dan langsung bikin kulit adem pas pake.
New Kids on the Block nya,
#WardahHydraRose
, dua2nya yg Day dan Night version, bisa banget nih bersanding sama Clinique. Si Day nya texture persis banget 72hrs, efek adem pas pake nya juga dapet walau lembabnya masih lebih nampol 72hrs sih. Yg Day ini ku pake siang, setiap abis wudhu atau kulit udah berasa keripik, langsung pake lagi aja.
Kalo yg Night boleh bersaing lembab nya. Overnight masih sanggup nahan mukadimah enggak jd kripik. Texture wise, yg Night gel nya terasa lebih padat, gak seringan yg Day, warna pun tampak lebih padat. Itu yg lagi dibuka yg Night. Gak se-translucent 72hrs (yg di atasnya).
FYI, udah beli lagi dong Wardah buat nyetok pake daily, enggak sakit hati dipake sehari 3x.
Pas kmrn si Clinique juga promo 12.12 700rb dapet 3. Kan menurut Bapake, kalo emang lebih murah ya beli aja buat stok, toh dipake kan, ya aku nurut dong.
Dengan ini cukuplah ini persediaan skincare setahun kedepan. Nyetok lg ntaran aja pas promo Mega Days lagi.
#CuanLyfe
#BelanjaHarusCuan
#DinsVanityDesk
#GelMoisturizer
#beautyroutine
#beautygram
#beautyreview
#skincare
#skincarejunkie
#skinessentials
#ClozetteID
#Clozette

+ View more details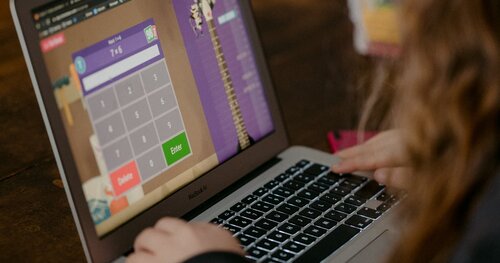 Learning doesn't have to be boring! These educational games and apps want to help your kids learn various concepts through fun games.
Simak juga artikel menarik lainnya di Article Section pada Clozette App.
+ View more details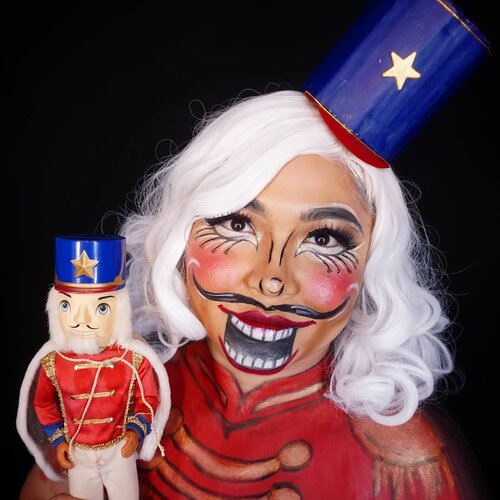 + View more details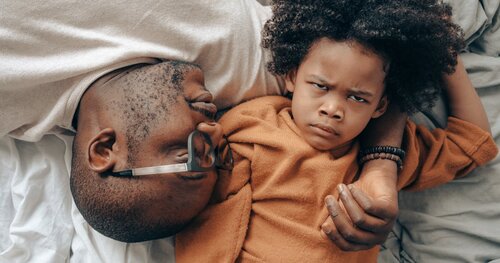 Teaching your child to manage their emotions is important. These tips from a therapist will help you cope with your kid's big emotions.
Simak juga artikel menarik lainnya di Article Section pada Clozette App.
+ View more details

loading ...
Back To Top