loading...
Search
5 RESULTS FOR KIDSBLOGGER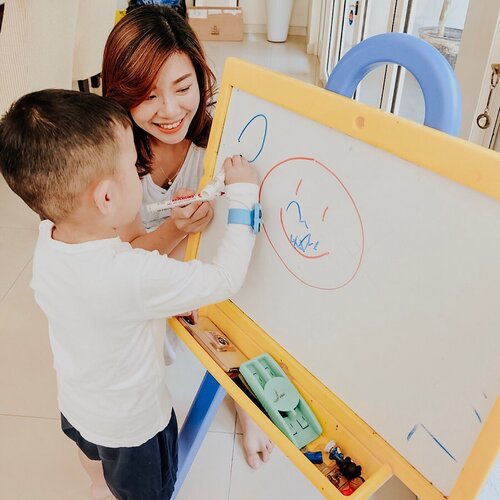 + View more details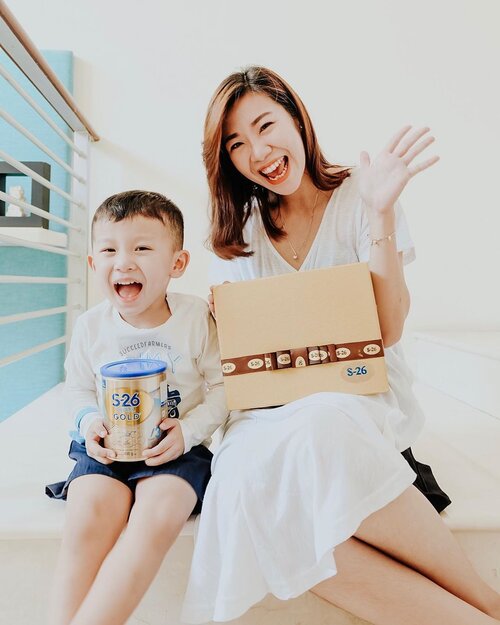 So happy dapet Starter Kit S-26 Procal GOLD dari @wyethnutritionid. Mam tahu ngga kalo sekarang S-26 Procal GOLD hadir dengan kemasan dan inovasi terbaru dengan Multiexcel αLipids System yang mengandung nutrisi untuk mendukung pertumbuhan si kecil baik dari potensinya, kemampuan belajar yg progresif, sekaligus tubuh kuatnya.
S-26 Procal GOLD ini membantu aku menyupport tumbuh kembang Darren. Darren curious banget akan banyak hal dan ngga gampang menerima jawaban. Kalau dia ngga puas, dia bakal terus bertanya. Selain pertanyaan kritis, kemampuan dia buat mempelajari hal baru juga sangat berkembang.
Yuk Mam and Pap juga support pertumbuhan si kecil
#DARIBELAJARJADIHEBAT
dengan S-26 Procal GOLD.
.
.
.
.
#projectcollabswithangelias
#clozetteid
#parenting
#mommyblogger
#kidsblogger
#s26procalgold
#wyethnutrition
+ View more details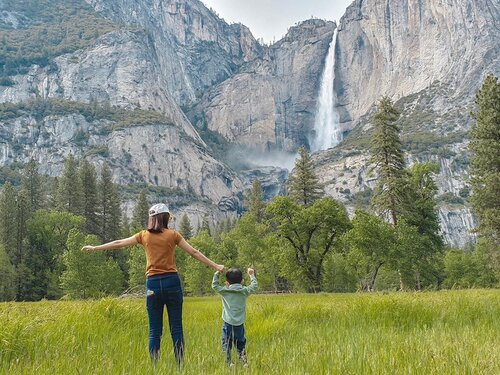 As usual at the end of each trip i'll make a sum up (since many of you have asked me.) So here you go. Is West Coast family friendly?
-
This trip was my second time to west coast.
And yes i still love the states so much, the people - the foods - the attractions and scenery - transportations.
•Metro in west coast so much comfy than east coast. There're lift and escalator almost everywhere. So it is easy to bring your stroller.
•Bus driver will lower the bus everytime stroller/kiddo coming in. So you don't need to carry them. Thanks for the understanding, sir.
•Resto and cafes always welcome kiddo, they have kids meal, and also kids cutlery.
•pedestrian area everywhere, lot of playgrounds
•The tricky part in west cost is strict about kids safety in car. So you need to carry carseat, otherwise no taxi and uber will pick you. Oh we found 1-2 driver whom still take us, but the rest didnt want until i assemble my seatbooster.
If you plan to drive, then you can also rent a carseat. But if you plan to take uber and taxi as well, better be prepared. (This rules so much different with the east coast area)
•people are aware of senior and kids, they easily give up the seat on public transport. God bless america.
So yessss, US is family friendly. Will never get enough of the states ❤️
As my visa ended, i guess i'll explore other countries and go back to US next time. These past 5 years coming back and forth was a bliss. I never imagine that i'll travel to the states that often. Every year to be exact... Thankful for everything 🙏🏻☺️
.
.
.
#angellittleadventure
#darrenmoments
#yosemitenationalpark
#yosemitefalls
#california
#instaplace
#instatravel
#instatravelling
#travelgram
#lifewelltravelled
#motherhood
#blessedlife
#travelblogger
#kidsblogger
#mommyblogger
#sharingmommydarren
#travellingwithkids
#clozetteid
#mommyblogger
+ View more details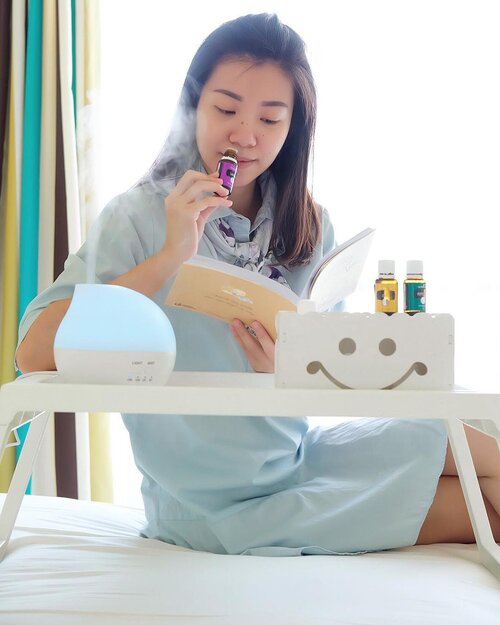 As promised... jadi beberapa waktu aku dapet beberapa macem yleo dari my bff @ylwithjess . Aku bilang aku bakal review effectivenessnya di aku sama Darren.Kali ini aku mau bahas yang Lavender & Peppermint.Ini salah satu favorit aku soalnya untuk aromaterapi ini sangat relaxing ya...Lalu untuk topical.. kalo ada rash, digigit nyamuk, sama lagi kejedot, cukup oles lavender ini pasti sembuh trus bisa bantu aku tidur nyenyak juga...Kalo buat Darren, lavender ngga ngaruh ke nyenyaknya tidur dia (yess dia tetep kebangun). Kalo kejedot dia ngga bisa pake ini juga.But one thing yang works buat Darren adalah campuran lavender-lemon-peppermint.Ini jadi trio allergy dan beneran ampuh...Darren ini cukup sensitif. Bulu binatang langsung merah. Bulu boneka langsung merah. Aku jujur ngga olesin ke kulit soalnya so far cukup aku diffuse rutin aja langsung cepet banget redanya.👍🏻Kalo peppermintnya ngga perlu diragukan lagi. Oils yang buat batuk pilek lainnya ngga mempan di Darren.Tapi peppermint ini super works bantu dia bobok tenang, nafasnya lancar dan cepet sembuh juga bapilnya (ini bukan aku doang yang rasain, even my parents juga bisa notice) ☺️...Nah sekarang balik lagi oils ini kan banyak macemnya. Dan beberapa punya fungsi sama. Jadi mesti dicobain buat tau cocok sama yang mana. Terus juga mesti rutin.Kayak Lavender & Peppermint ini fungsinya juga lot more than yang aku uda mention (Aku mention points yang works di aku yah, bukan brati lainnya lalu boongan soalnya kan beda-beda tiap orang).——Kalo tanya aku perlu yang mana buat budget tetep aman dan bisa buat first aid, aku bakal suggest Lavender - Peppermint - Thieves. Nanti next aku cerita soal Thieves ya.. and yess ini dari pengalaman pribadi, jangan takut kalo ini adalah omongan manis influencer ☺️..
#sharingmommydarren
#ylwithjess
#ylo
#younglivingoils
#essentialoils
#lavendereo
#pepperminteo
#seedtoseal
#younglivingindonesia
#younglivingindo
#mommyblogger
#endorseangeliasamodro
#projectcollabswithangelias
#clozetteid
#kidsblogger
#bloggeranak
#healthy
#lifestyle
#lifestyleblogger
#potd
#lotd
+ View more details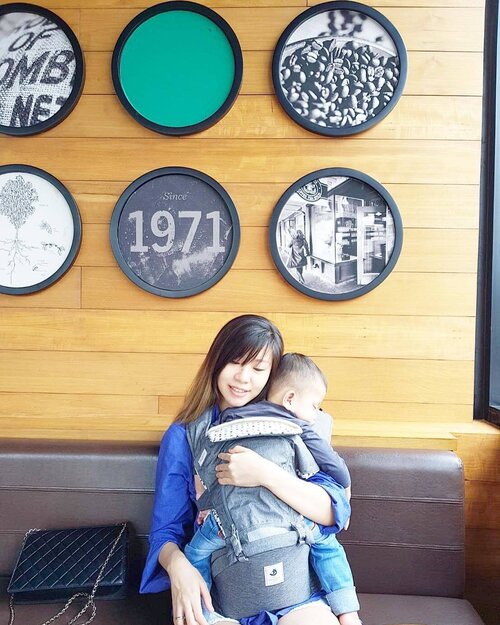 + View more details

loading ...
Back To Top