loading...
Search
1,595 RESULTS FOR KINDNESS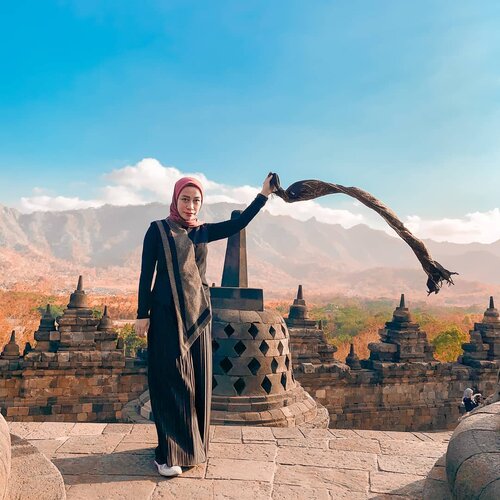 #fillyawiebercerita
- The cure of unsecured -
. " Be kind for everyone you meet is fighting a battle you know nothing about. Be kind, always"
.
Ini adalah salah satu quotes yang saya sangat sukai dan menjadi self reminder bagi diri sendiri.
.
Banyak dari manusia zaman now mudah sekali berkomentar, hanya dgn melihat sebuah gambar di media sosial kadang orang bisa merasa mengenal dan tahu seluruh cerita hidupnya. Berkomentar dengan ringannya, dah kayak malaikat Roqib dan Atid aja, paham bener setiap detail perbuatan orang lain. .
Ya Social media telah membuat hidup kita menjadi konsumsi publik, kita suka atau tidak, sadar atau tidak. Walaupun begitu bukan berarti orang berhak seenaknya berkata, mengomentari sesuka hati. Karena semua ada etikanya.
.
Tahu kah kalian wahai netizen, sebelum kalian sibuk komenin hidup seseorang, ss gambar orang lain untuk jadi bahasan di grup chat atau sekedar bahan tertawaan saja.
.
Sebelum kalian komen, kita nih makhluk yang paling lemah kalau sudah urusan bertentangan dan bertengkar dengan diri sendiri. We have sustainable fight and Battle with our self esteemed, battle for feeling not good enough as a wife/mother, battle with double chin, battle with size and so on.
.
Sebelum orang lain meruntuhkan pertahanan kita dengan perkataan "qo anaknya belum bisa tengkurap sih?", " qo belum usia segini belum menikah?" dan lain sebagainya.
.
Kami bahkan telah memborbardir pertahanan kami dengan segala macam pertanyaan yang menusuk seperti itu. "gemana kalau tetangga ngomong ini..". "gemana kalau sodara nanya kapan kawin?", gemana gemana gemana....
.
Obat dari Unsecured adalah merasa diterima dan akan baik-baik saja walaupun hidup kita ternyata berbeda dengan orang kebanyakan. .
Everyone fight their own battle, so be kind and careful with your word. Karena Menjadi baik itu bukan hanya tentang memberi tapi juga tentang mencoba untuk mengerti dan merasakan kondisi orang lain.
.
Berbuat baiklah dalam ucapan dan perbuatan. Dunia boleh menggila, tapi kita jangan. Karena action dimulai dari diri sendiri.
.
Agar jangan sampai ada
#sulli
atau
#joker
yang lainnya.
.
X.O
Awie
.
📸 @ashraf_suhaimi
+ View more details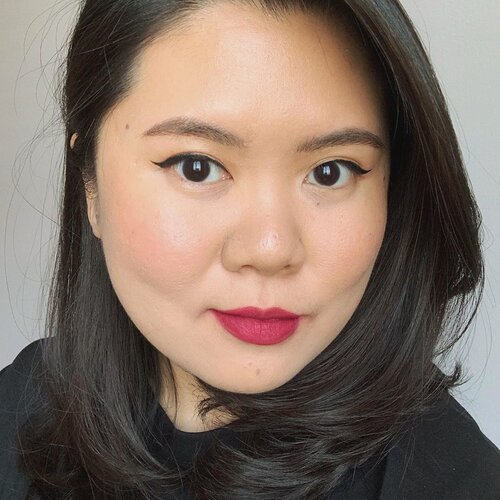 + View more details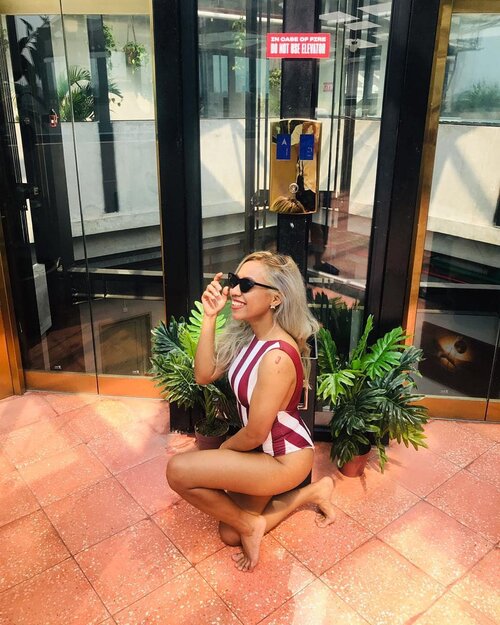 We get so worried about being "pretty". Let's be pretty kind, pretty funny, pretty smart, pretty strong

+ View more details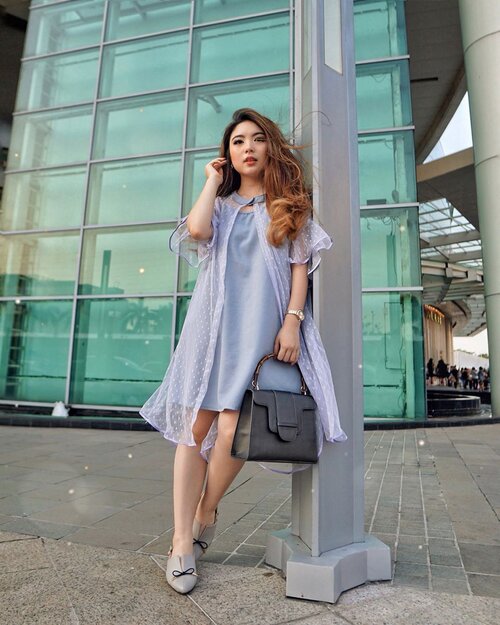 Since it's Mental Health Awareness Day, I want to give a short message here on my platform. I believe everyone is under some kind of pressure on their own. It can be scary, it can consume you. But you need to learn how to handle it and don't let it take control. If you feel like it's too much for you to handle yourself, PLEASE DON'T be afraid to seek for help. Either communicate it to your best friend, partner, parents, siblings, doctor, teacher, psychologist, psychiatrist, basically everyone that you consider reliable. It shouldn't be something to be embarrassed of. Mental Health is just as important as Physical Health. Take a good care of your wellbeing and stay healthy inside out. 🕊✨
—
Pastel Blue Dress from @rheicollection
Boye Bag in Dark Ash from @kimxlim.id
Heels from @symbolize_shoes —
#PriStyleDiaries
📸 @aawan.setiawan .
.
.
.
.
.
.
.
#chic
#edgy
#parisianstyle
#parisian
#vintage
#stylish
#elegant
#bloggerstyle
#fashion
#styleinspo
#instastyle
#ootd
#lifestyle
#influencer
#stylist
#whatiwore
#womensfashion
#fashionistas
#lotd
#bloggerstyle
#fashion
#blogger
#fashionblogger
#fashioninfluencer
#style
#outfit
#clozetteid

+ View more details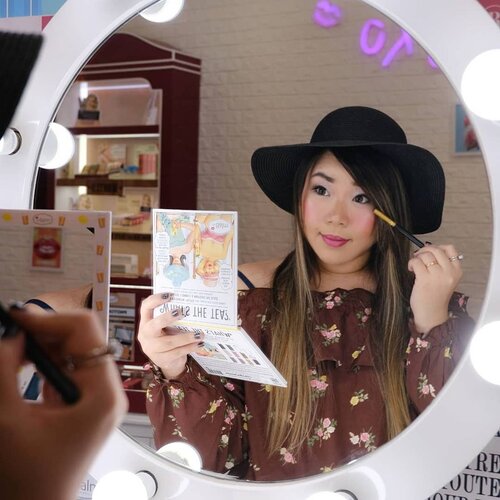 + View more details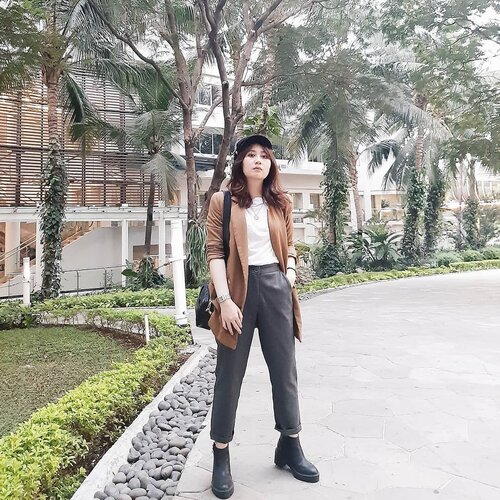 + View more details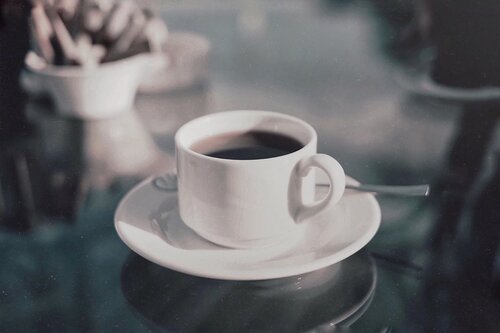 It takes 1 cup at a time to resist all kinds of negativity. Don't take everything personal, just let it be, and keep grinding tho. Don't be jealous at someone just because they were in the different colors from you". 1000 Times reminder for me to you: Just Be You:). Plus, sometimes maybe you were being judged because you're lower than them, but it's okay, keep grinding and refreshing, just like a cup of coffee.
–//So, have you ever feeling so jealous and unmotivated lately to do things that u usually do? Well, I'm in that place right now, believe it or not. Plus, yes, jealous feeling are normal but it doesn't let me to stop for what I'm doing, and I hope you too. .
.
.
.
.
.
.

#selfreminder
#bepositive
#coffeegrams

+ View more details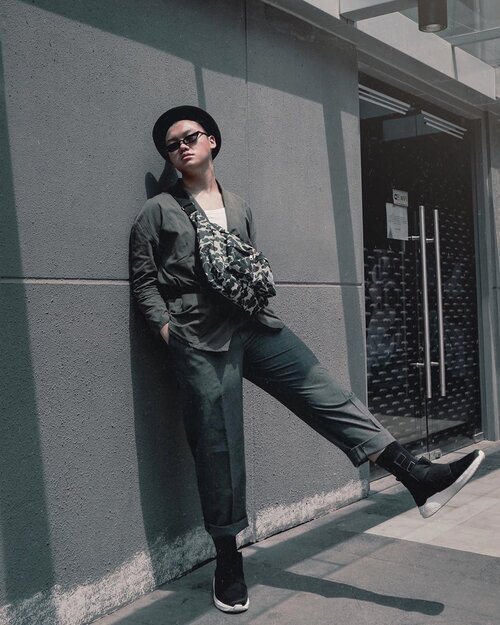 Sometimes, what you need to do is just to focus on your priority. Because it is much more important. –
//
You know what? Kick it for the day guys:). And the theme will be (kind of): "Local Brand" is kicking. Have a great day everyone.
.
.
.
.
.
.
.
#clozetteid
#theshonet

+ View more details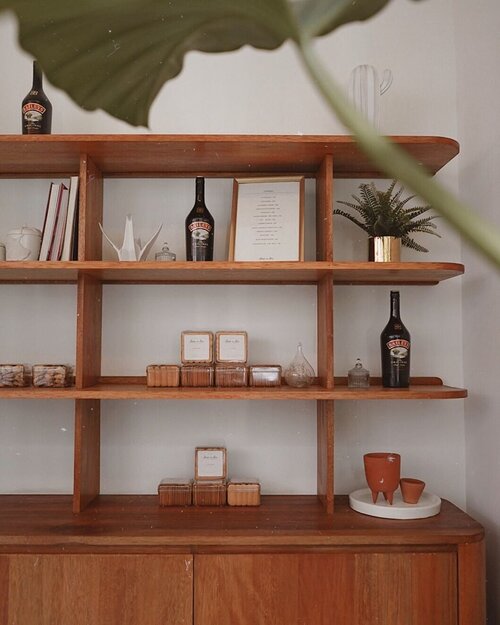 my kind of friday mood, bubble tea in small hidden coffee shop in senopati @bakeabooindo ✨

+ View more details

loading ...
Back To Top