loading...
Search
119 RESULTS FOR KLAIRS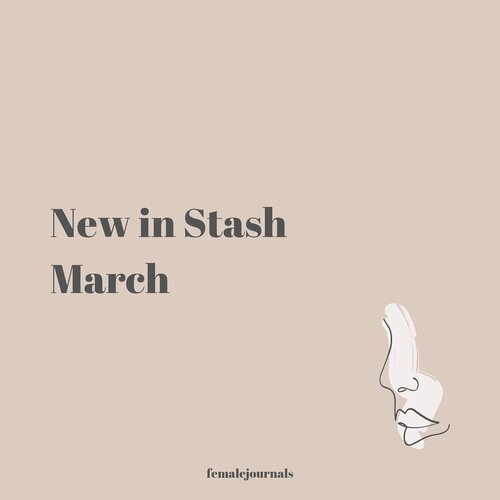 #NewInStash
Marchhashtag by kak @natrarahmani〰️ @npureofficial Marigold Eye Power Serum Concentrate, a nice eye serum with applicator allow you to mimic the circulation benefits of acupressure. Formulated with Marigold Extract, Peptide, Ceramide, Collagen, and other good ingredients. 〰️ Npure Essence Centella, my favorite essence for acne treatment also it hydrates the skin without stickiness. Read the full review on my blog.〰️ @carlandclaire Blossom EDP, a local brand perfume. I have ever tried the sample size of Delicate and now I choose this one, I think it smells like Gucci Bloom.〰️ @klairs.global Facial Toner, my Purito toner is empty so I tried this mini size of hydrating toner. So far it does not give any bad reaction for my face.〰️ Bakuchiol Face Oil, its from local brand. This product will be launching soon but can't reveal yet. Its a nice face oil to treat acne like hormonal acne. I usually mix it with my moisturiser. If you are a fan of Bakuchiol, you should try this one.Do you have any new product to open?〰️
+ View more details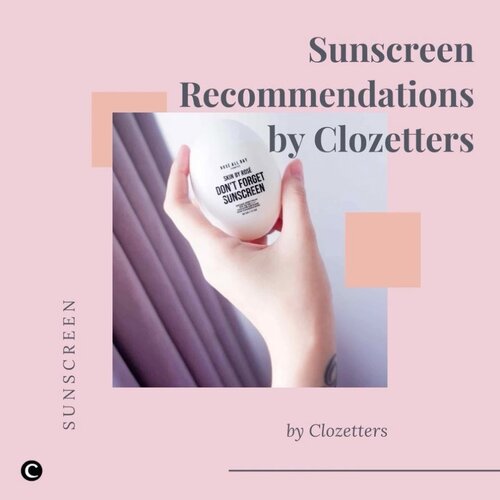 Banyak skincare terbaru yang rilis di tahun 2020 kemarin, di antara semuanya, Clozette Crew merasa paling excited tiap ada brand yang mengeluarkan koleksi sunscreen baru!😆Berikut Clozette rangkum 5 rekomendasi sunscreen dari Clozetters yang baru saja rilis di tahun 2020 lalu. Yuk, intip melalui video berikut ini!👀Note: untuk sunscreen Klairs, tidak rilis di tahun 2020 lalu, namun sunscreen ini baru saja mendapat sertifikasi vegan secara resmi di bulan Oktober 2020 lalu. Congratulations, Klairs!✨📷 @dewieaprillia91 @vinasagita @rayditaph @lupitasanjaya @melsplayroom
#ClozetteID
#ClozetteIDVideo
#ClozetteXCoolJapan
#ClozetteIDCoolJapan
#sunscreen

+ View more details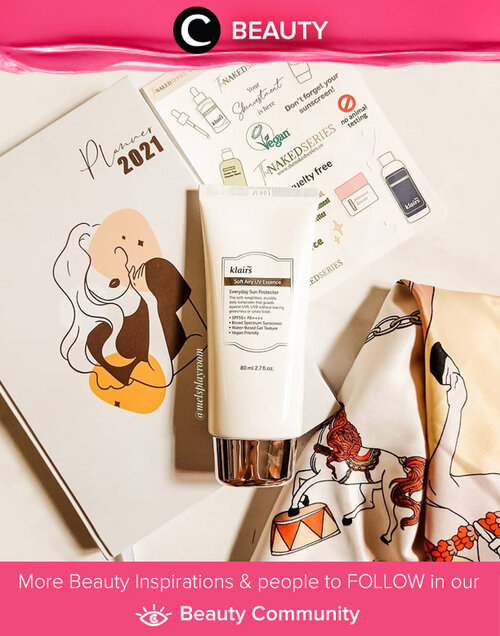 Klairs Softy Airy UV Essence SPF50 PA++++ ini punya tekstur watery gel yang mudah meresap di kulit, Clozetters. Tak hanya ampuh menghalau sinar UV, sunscreen ini ternyata membuat kulit terasa lembap seperti memakai pelembap, lho. Image shared by Clozetter @melissatjia88. Simak Beauty Update ala clozetters lainnya hari ini di Beauty Community. Yuk, share produk favorit dan makeup look kamu bersama Clozette.

+ View more details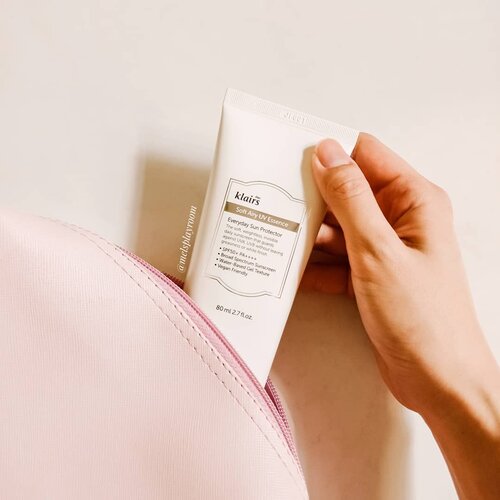 + View more details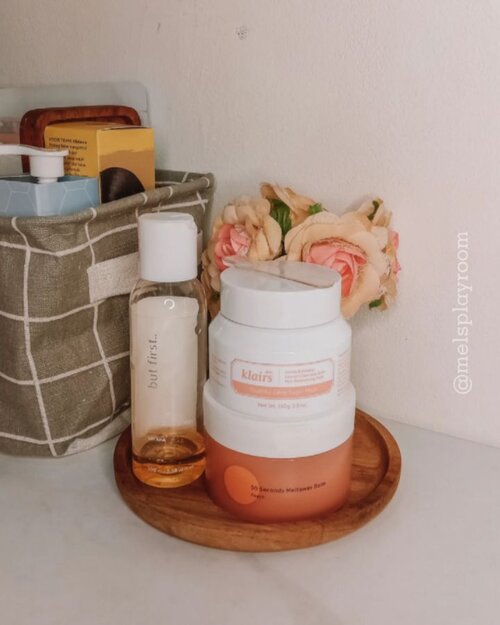 + View more details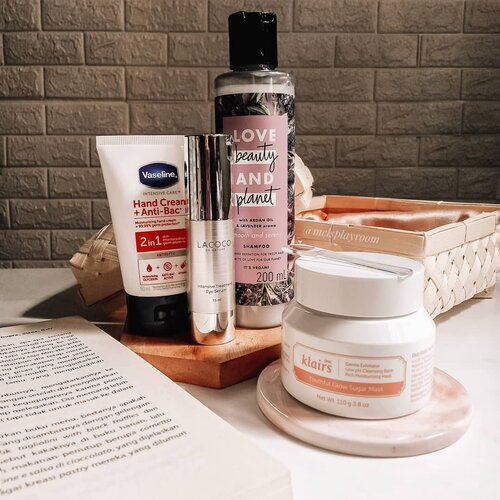 + View more details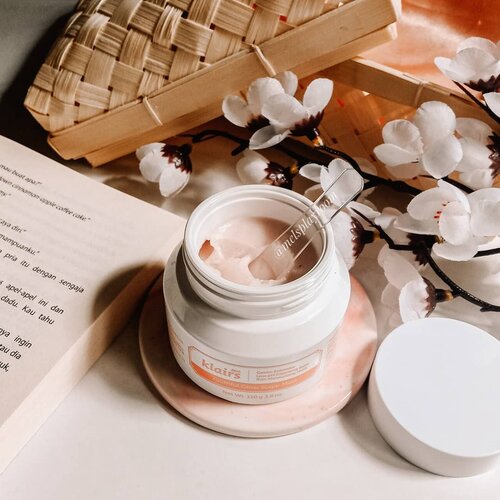 + View more details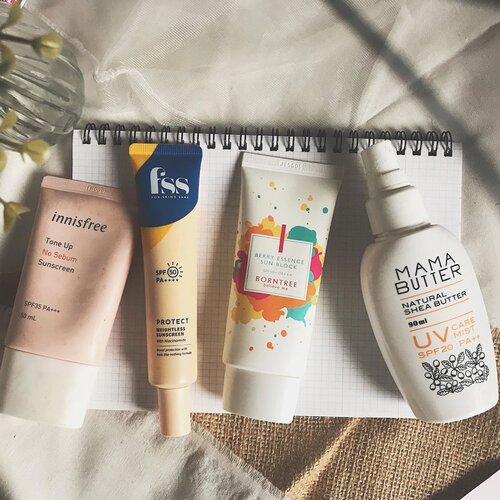 😎 SUNSCREEN KOREA VS JEPANG.Dah lama gak ngefeed, sekalinya muncul mo bikin
#SunChemistBattle
antara produk Jepang vs produk Korea ✨.Sebetulnya sih ya kalo mau bedain antara dua produk ini, dua duanya sama sama ngedepanin bikin sunscreen dalam bentuk organic atau bahan bahan selain titanium dioxide dan zinc oxide yang umum terdapat pada inorganic sunscreen. Perbedaannya adalah terdapat rantai karbon di organic sunscreen, sementara inorganic sunscreen ada.Which is better? Tergantung kamu milih mana dan suka apa. Mungkin bumil preferensinya inorganic sunscreen biar sesuai sama kulitnya yang lagi sensitif, tapi buat orang lain, inorganic sunscreen itu bikin white cast. Coba noh perhatiin lagi sanskrin atau bedaknya, foundation-nya, ada apa aja yang terkandung di dalamnya.Terus kalo milih sunscreen bagusan mana antara Korea dan Jepang? Sebetulnya lagi lagi tergantung preferensi. Rata rata produk sunscreen Jepang yang udah saya coba, teksturnya light dan gak bikin greasy di kulit. Formulanya unik. Selain itu jenis chemical untuk organic juga beragam, di mana Tinosorb S yang gak umum ada di sunscreen Amrik itu ada di sunscreen Jepang. Jadi secara formula jelas oke banget 👌🏻. Secara fragrance, skincare Jepang cenderung gak menonjolkan fragrance. Meski ada aja kok yang wangi model Biore .Sementara konsistensi tekstur formula Korea cenderung lebih beragam. Ada yang creamy, watery, dll. Secara harga bisa lebih murah ketimbang sunscreen Jepang. Pemilihan chemical juga sama sama canggih karena umumnya kamu bisa nemu Uvinul A Plus, Tinosorb M, Uvinul T 150 di bahan baku organic sunscreen-nya. Sunscreen Korea cenderung suka memiliki fragrance tertentu; seenggaknya dari beragam jenis yang udah saya coba sih ada wanginya. Seenggaknya dengan bandingin sekian belas brand dan puluhan produk yang udah saya jajal, sunscreen Jepang tetep paling juara sih buat saya. Lagi lagi karena masalah preferensi. Canmake Mermaid Skin UV Gel jelas sih pemenangnya. Bahkan Klairs Soft Airy UV Essence kalah sedikit kalo ngemengin tekstur. Tapi karena rada susah didapat, emang sunscreen Korea alternatif terbaik kalo pengen nyoba sunscreen bagus dengan harga masih masuk akal 🕺🏻
+ View more details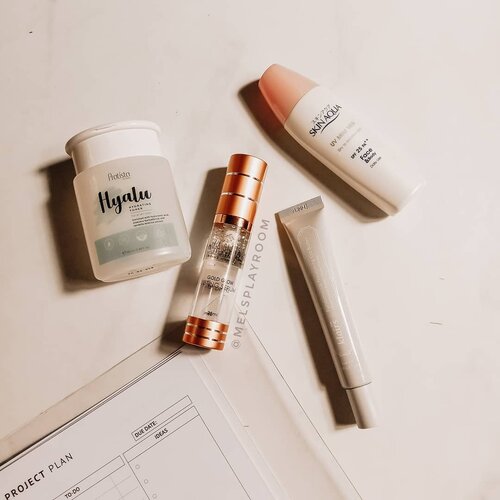 + View more details

loading ...
Back To Top